Page Updated 03.03.23
Forget-me-not Class - Year 6
Teaching Assistants: Mrs Miozga and Mrs Matthews
World Book Day 2023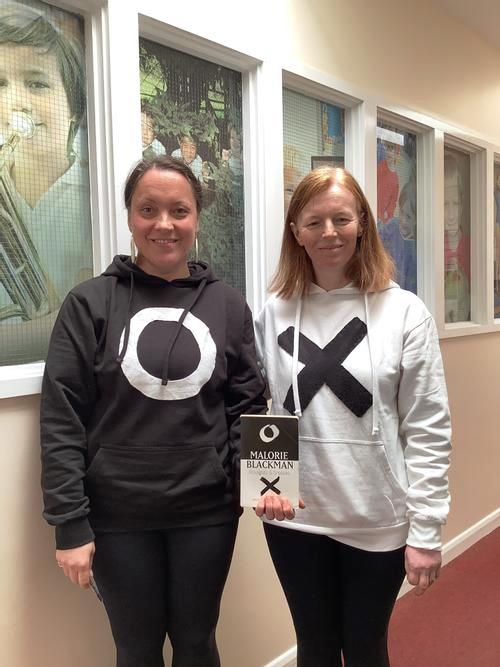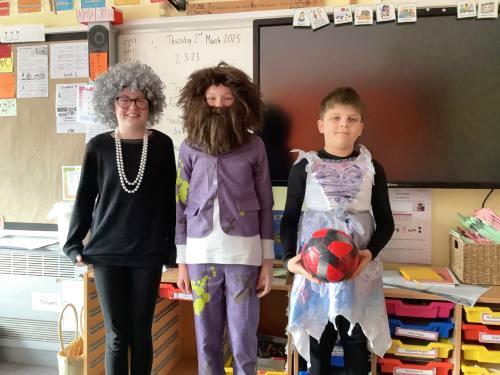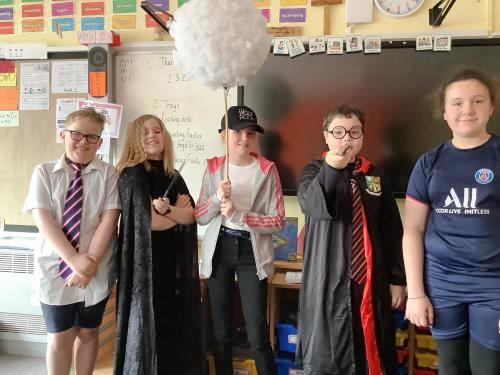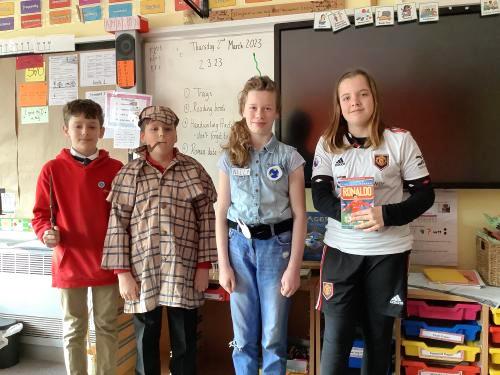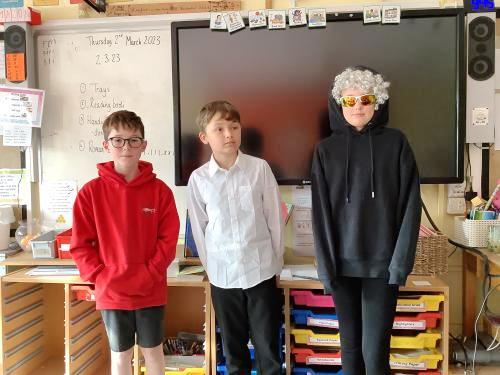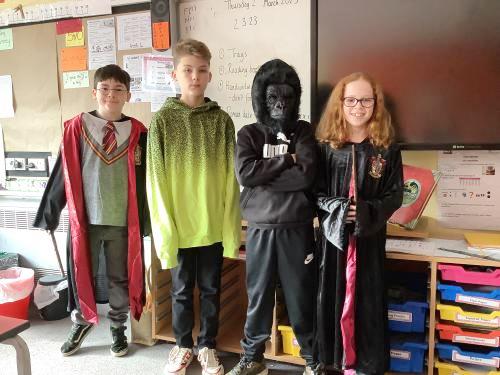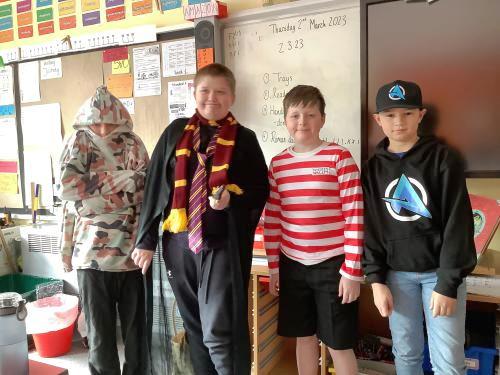 ---
Mental Health Week
As part of Mental Health Week, Year 6 were all secretly given the name of someone else in the class with whom they had to connect.
They had to carry out some random acts of kindness for this person and also try to connect with them during the week, through talking to them and also writing them a postcard.
At the end of the week they all had to guess who their secret person had been.
Acts of kindness included compliments, a cheery morning greeting, helping put out their chair and tray in the mornings or leaving a happy note in a pencil case. In most cases this went really well and the children enjoyed the challenge.
---
Safer Internet Day
While taking part in a BBC Schools Safer Internet Day lesson, the class created some posters.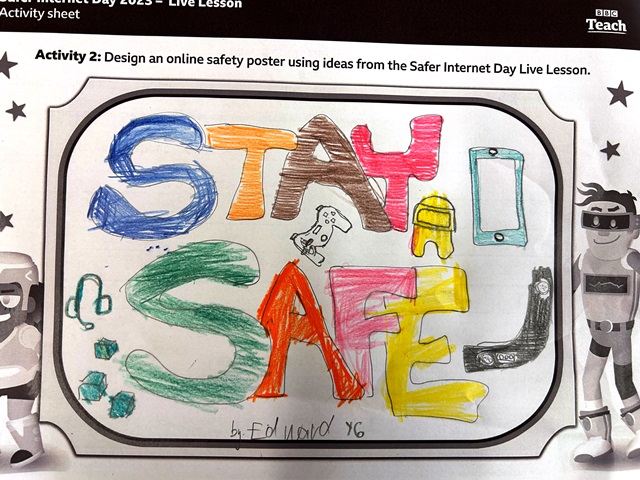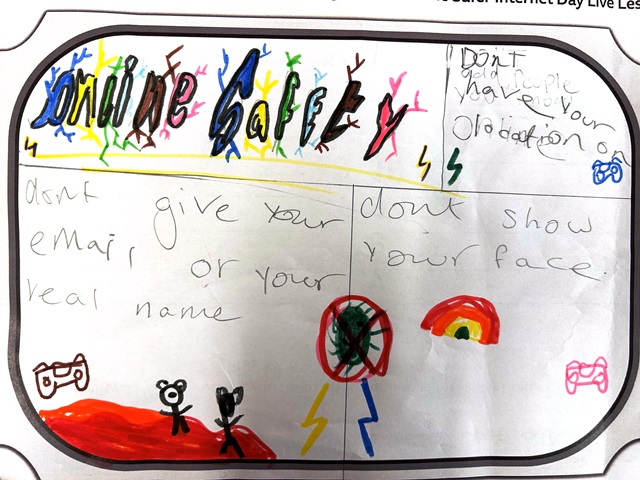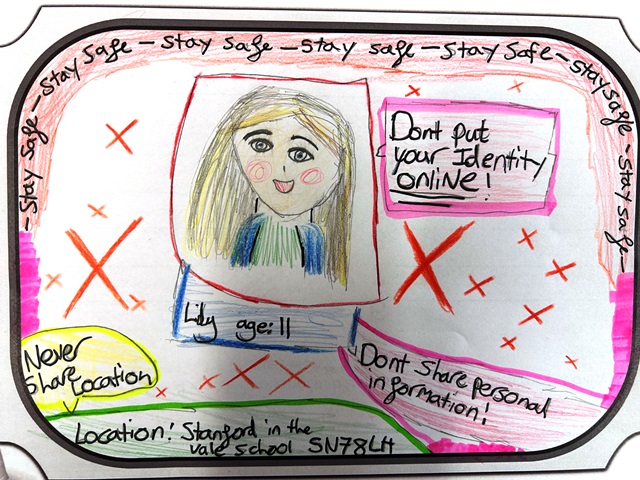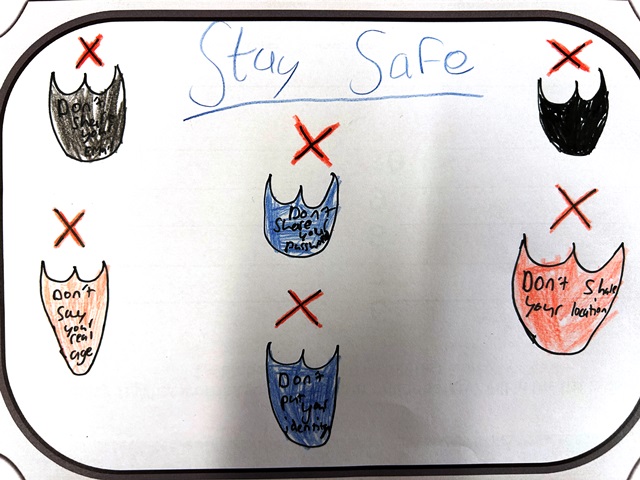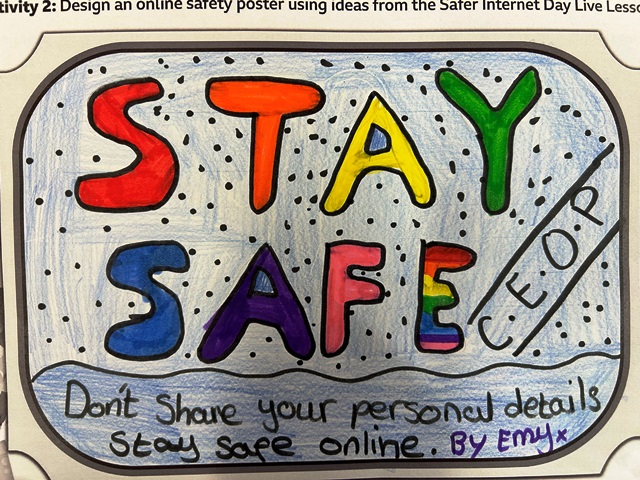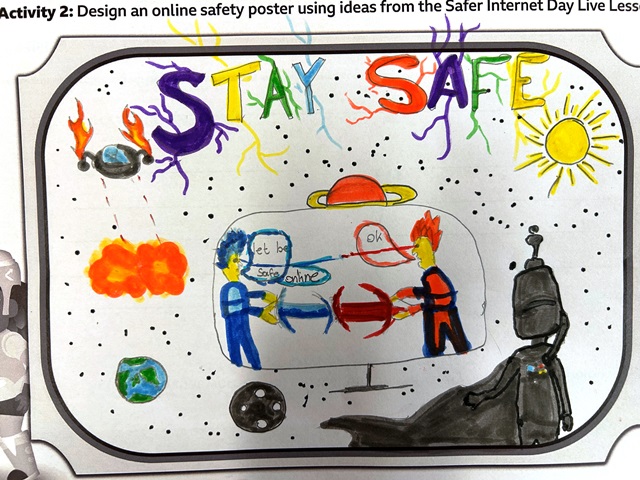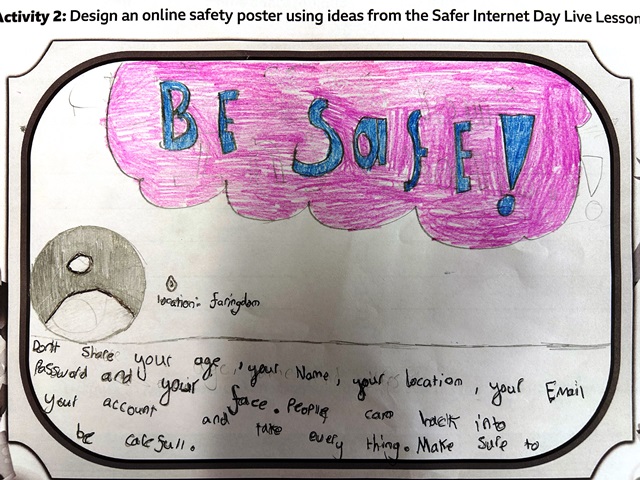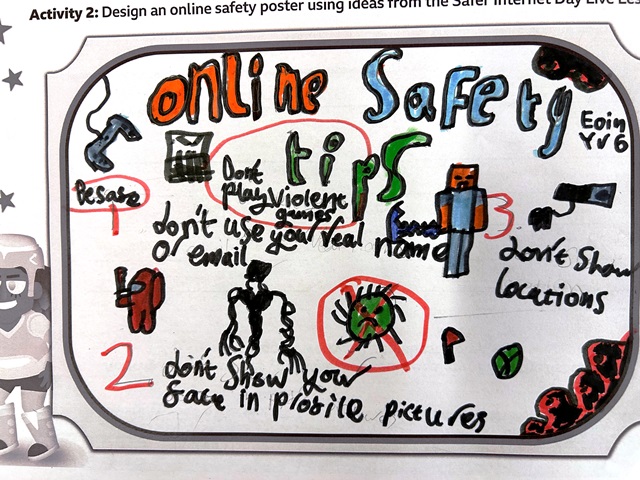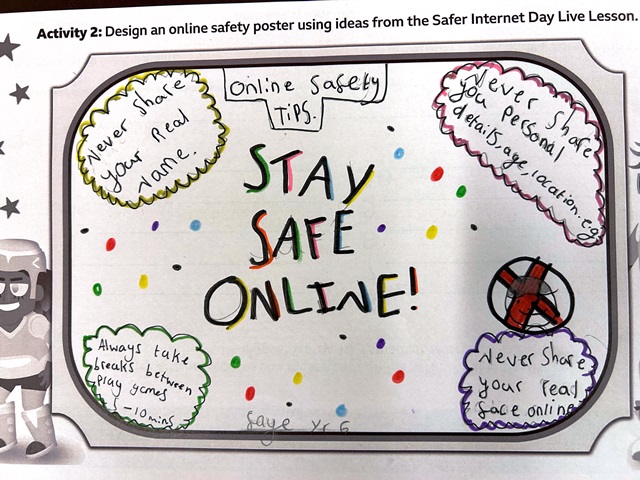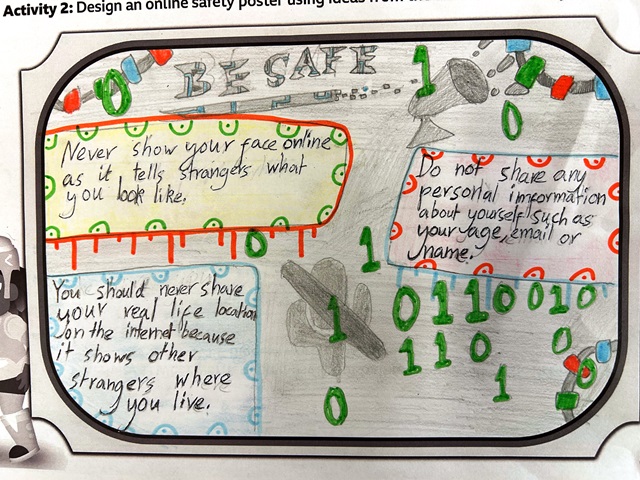 ---
Year Six Charity Stalls
Year Six did an amazing job raising money for Cancer Research, as part of their PSHE work. They ran a variety of stalls - cake stall, tombola, face painting, name the teddy, number of sweets in the jar, lucky dip and pin the trunk on the elephant. Thank you to everyone who supported them.
They raised £314.11!