Page Updated 24.08.18
Friends of Stanford School - Summer Fete 2018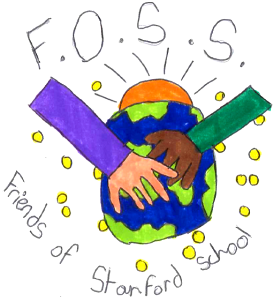 Designed by Henry
On Saturday 14th July we held our school Summer Fete.
We were very fortunate to have gorgeous weather. Lots of people attended our amazing fete which had lots of stalls, barbecue, raffle, tombola, bouncy castle, sport challenges, face painting, the stocks, tea and cakes and the popular bar!
In the arena lots of children demonstrated their musical and physical talents, with the school band, choir, dance club, Year 5 guitars, Year 1 maypole dancers and gymnasts all taking a turn. It was a great opportunity for the whole school community to get together.
The event concluded with a tug of war and for the first time ever - tractor pulling! Many thanks to the FOSS committee for all their hard work before, during and after the event, to David Bailey for doing the sound and to all the volunteers who ran a stall or encouraged others to run a stall.
A big thank you to the staff who helped out, ran an arena event or attended.
-->