Page Updated 31.01.20
Fun and Healthy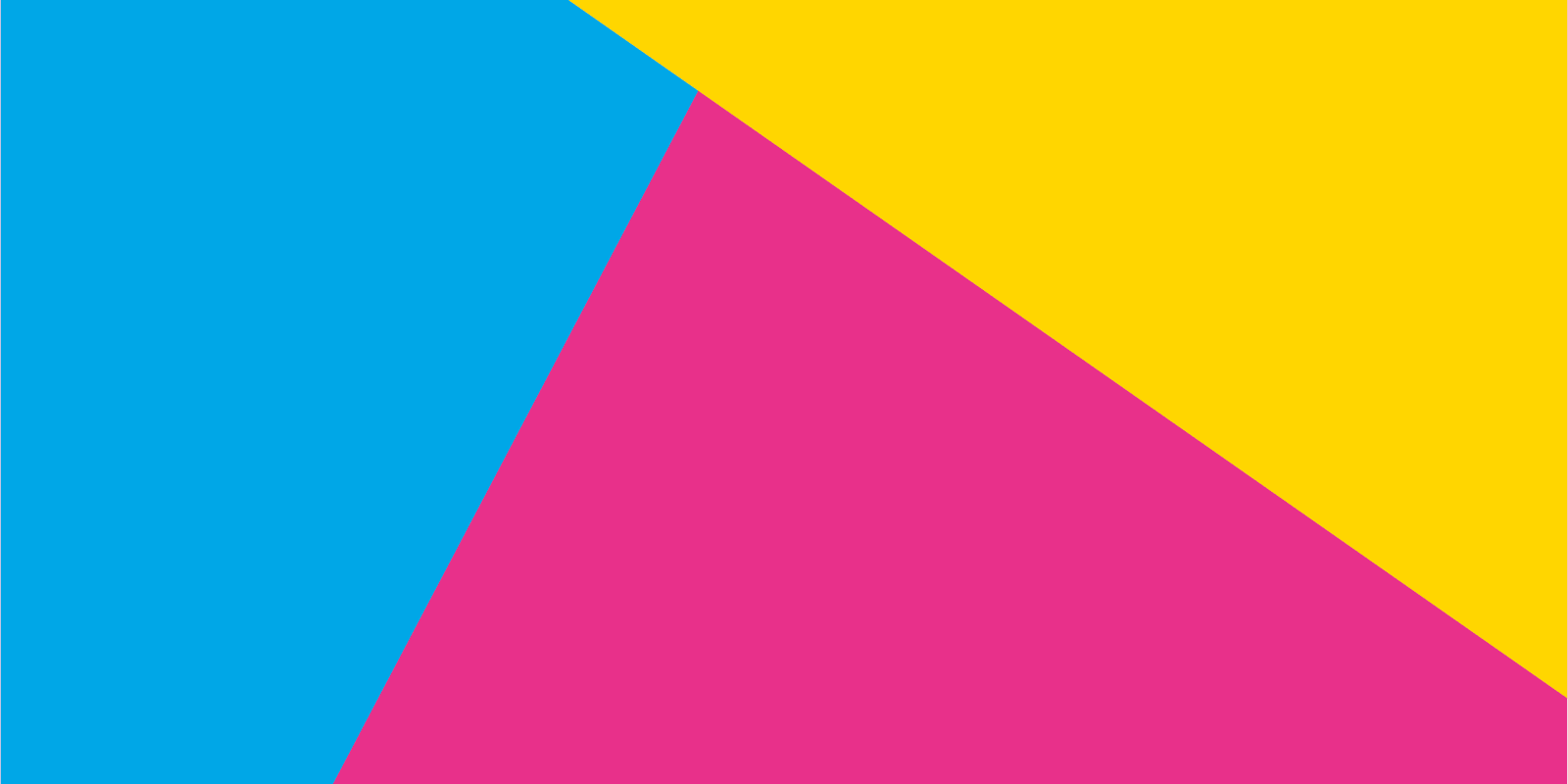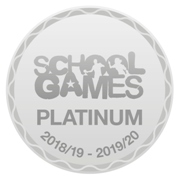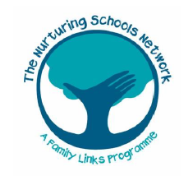 Schools receive PE and Sport Funding.
This funding must be used to fund improvements to the provision of PE and sport, for the benefit of primary aged children, in the 2019 - 2020 academic year so that they develop healthy lifestyles.
We will receive a total of £17750.
Look at how we are spending this year's funding.
2018-2019
You can find out more about how the funds were spent by reading the
Report to Parents HERE...
See 2018-2019 Activities
---
Sports Leaders 2019 - 2020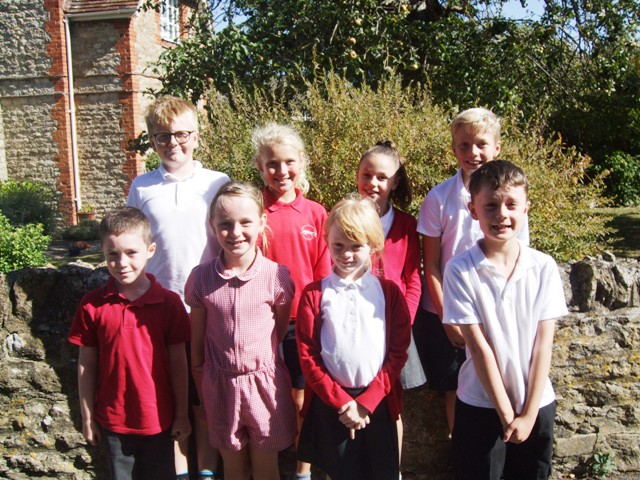 2019-2020 Activities
---
Vale Sportshall Athletics
On Thursday 30th January 18 boys and girls from Year 5 and 6 took part in the Vale Sportshall Athletics at King Alfred's.
Our athletes were Ryan, William C, Charnz, Billy, Joshua, Arthur, Rhook, Toby, Spencer, Jade, Grace, Katherine, Tiffany, Imi, Heidi, Ella B, Ella H and Mia W.
The children took part in two track and two field events - the obstacle event, 1 + 1 lap relay, 2 + 2 lap relay, 6 lap relay, over/under relay, 4 x 1 lap relay, chest push, standing long jump, standing triple jump, soft javelin, vertical jump and speed bounce.
They all performed to the best of their ability and were so supportive of each other. Overall they came second, only four points behind the winners. They did a magnificent job. Well done to all of them.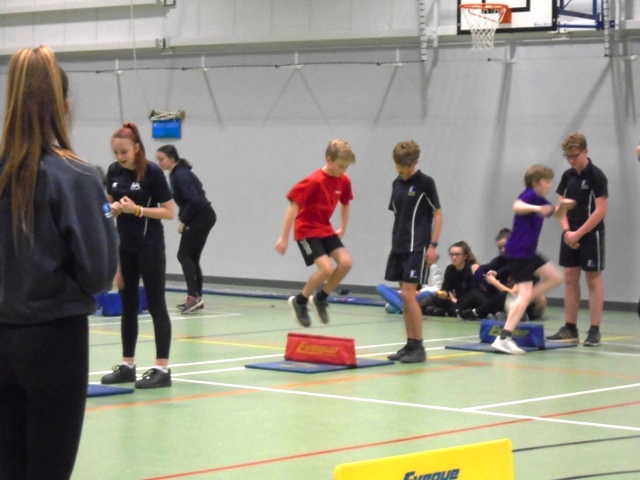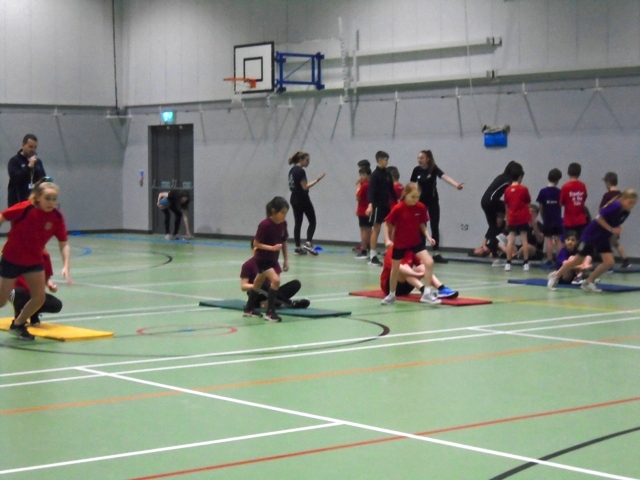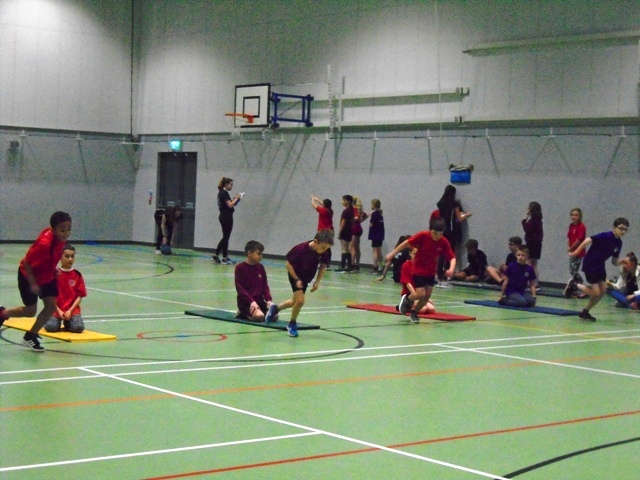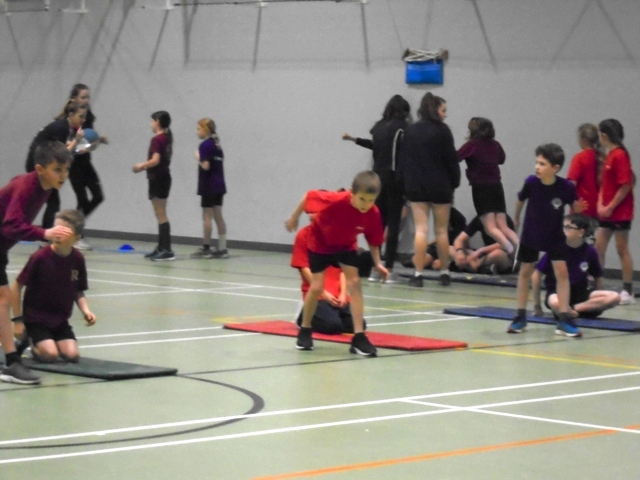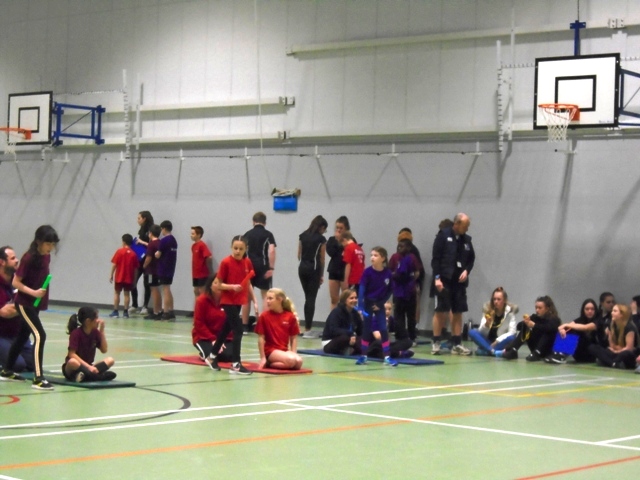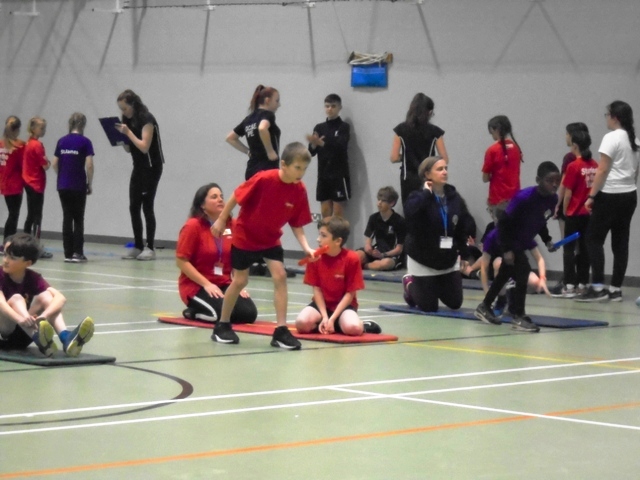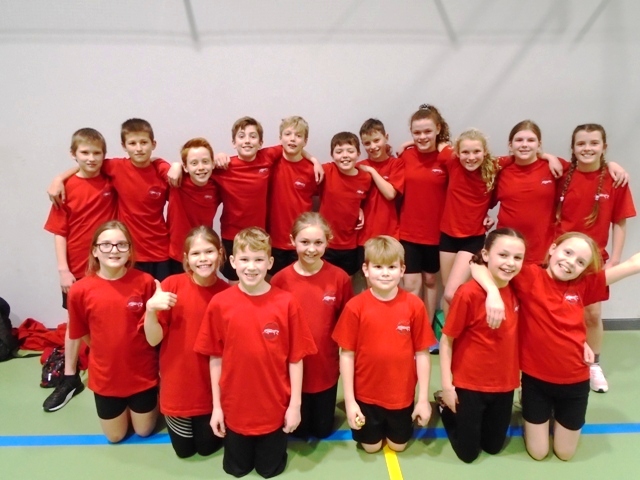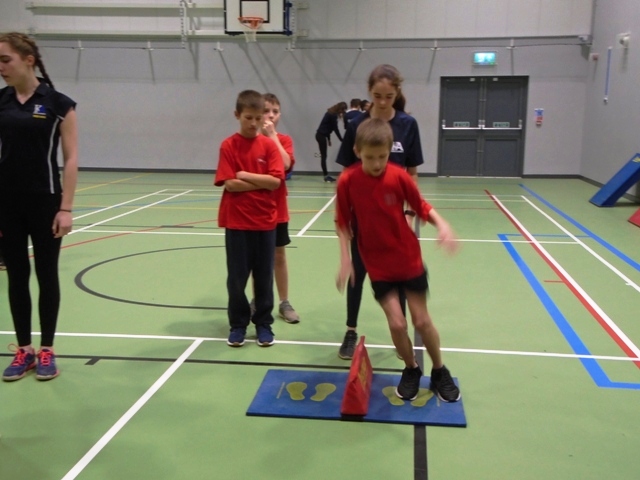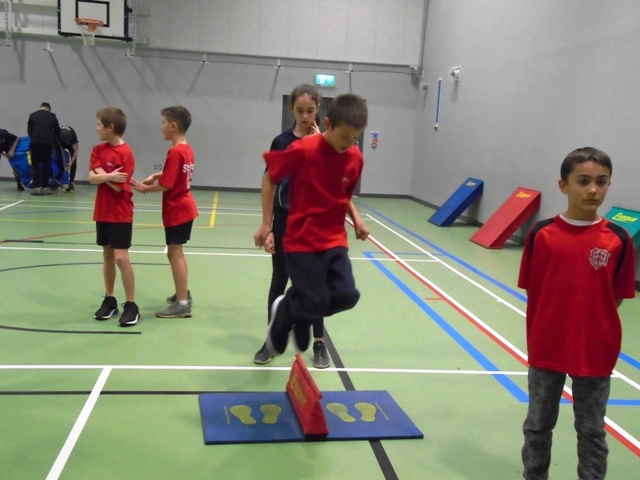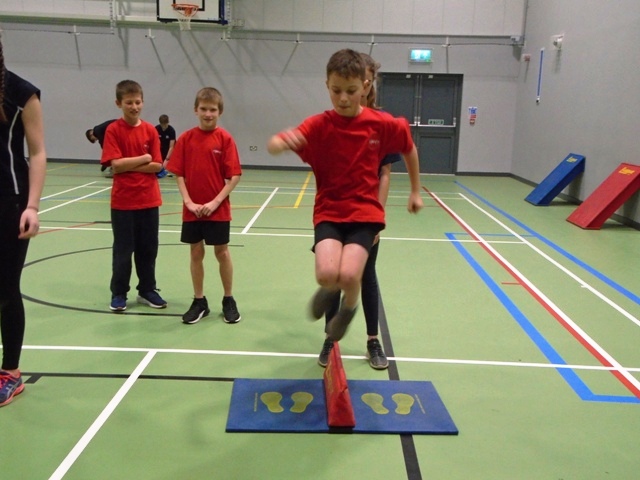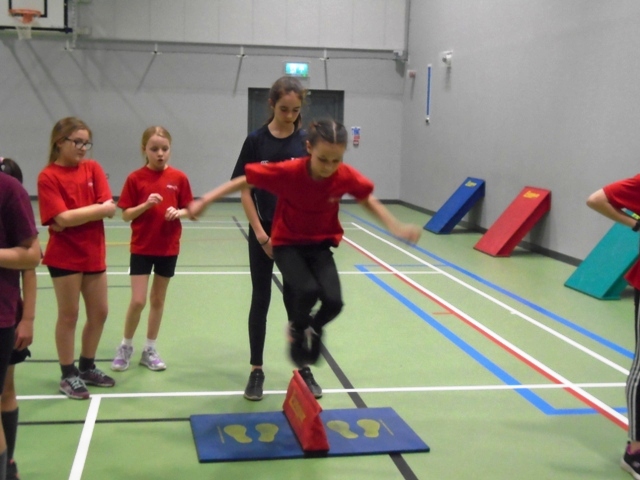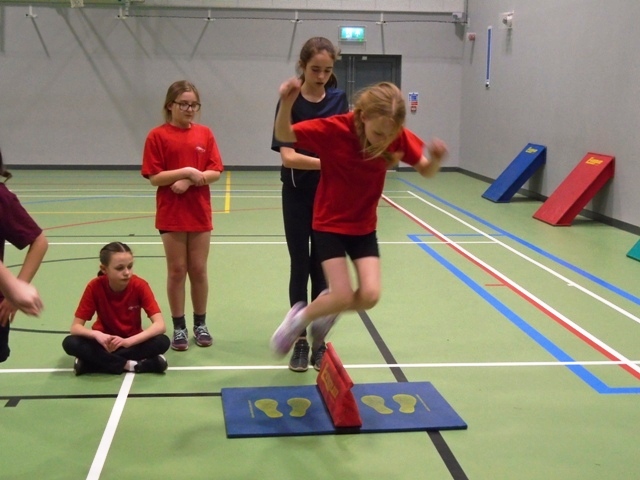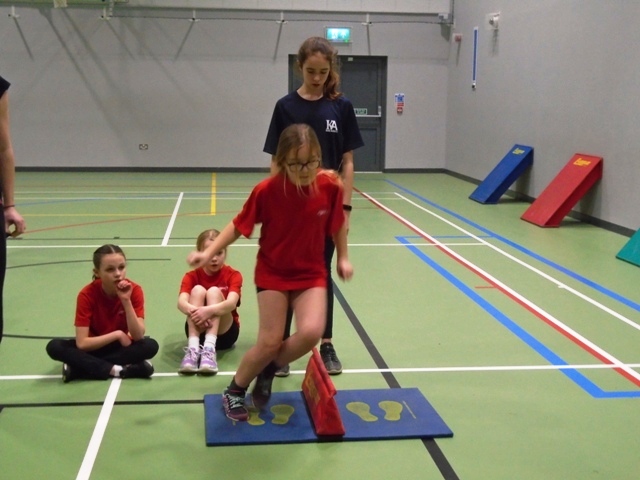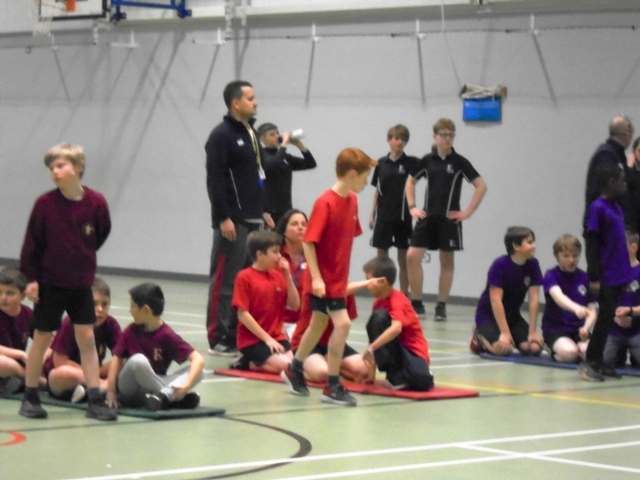 ---
Lion King Dance:
On Thursday 23rd January, ten children — Mollie, Paynton, Freddie E, Edward, Gracie, Skye, Whitney, Evelyn, Jacob and Freddie went to a Lion King themed Dance Festival in Wantage. The children spent the morning learning part of a routine to 'I just can't wait to be King' and then they choreographed a routine for the remaining song. The highlight of the day was performing their routine in the dance studio to the rest of the children and adults. The children behaved and danced fabulously.
Well done. Thank you to the three King Alfred dance students who supported us.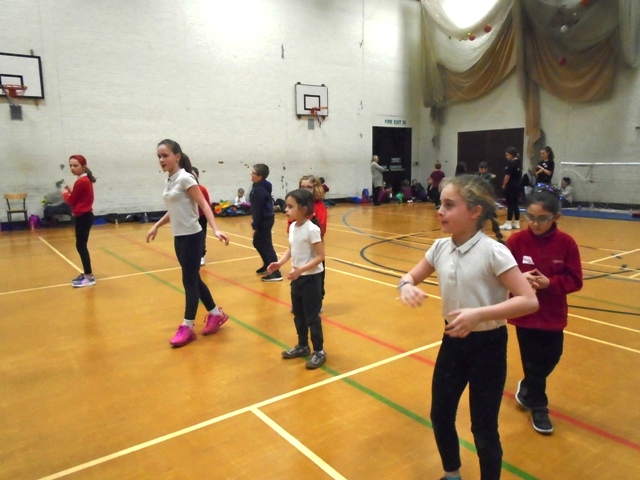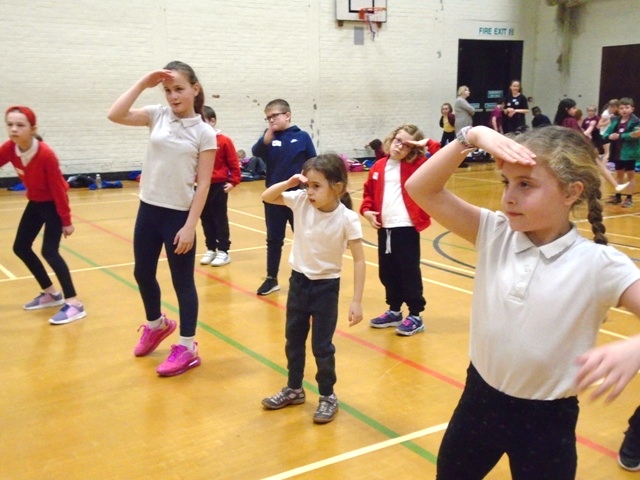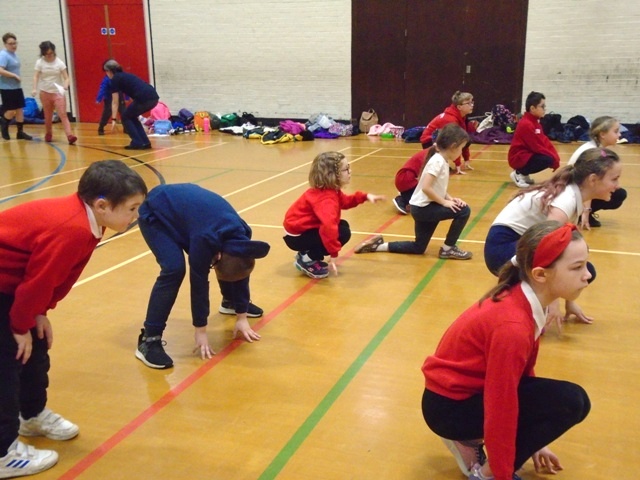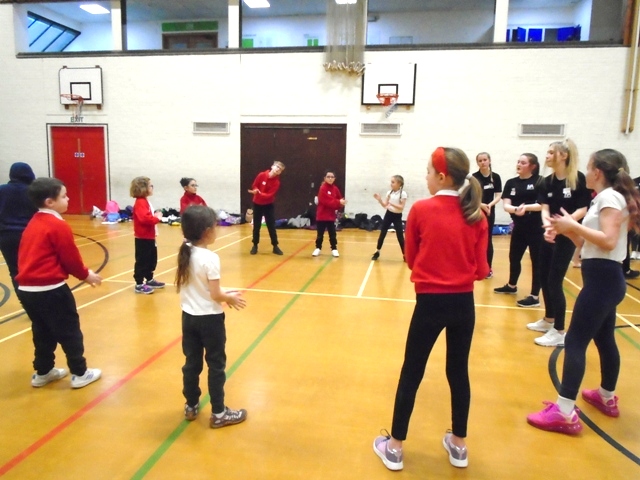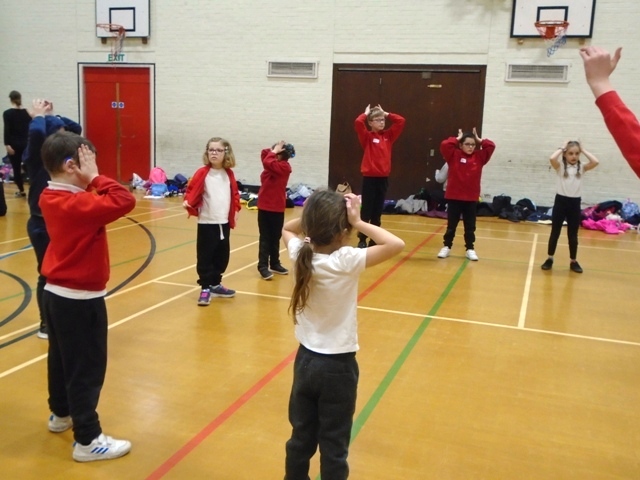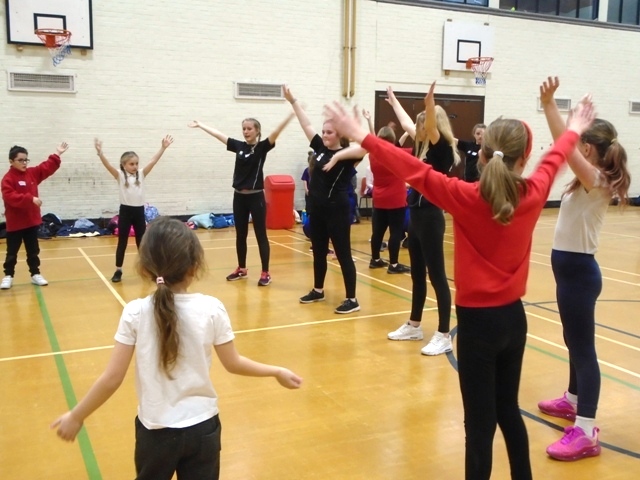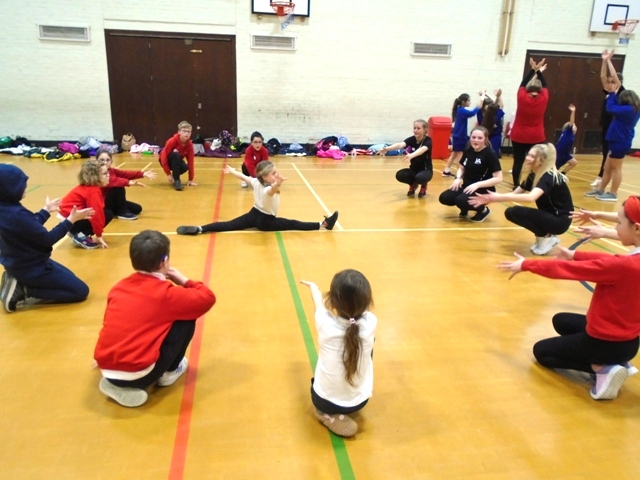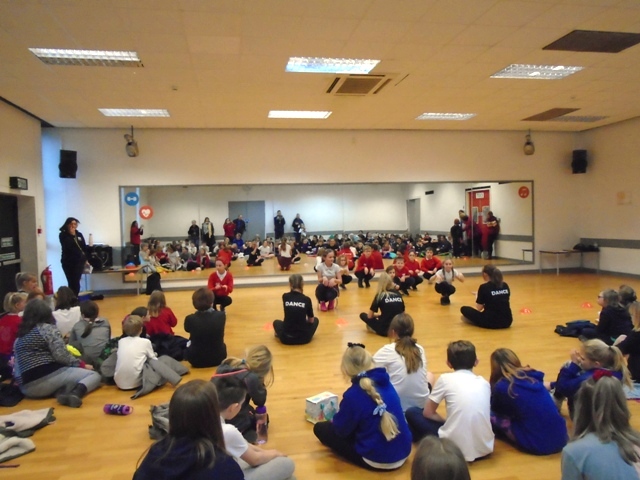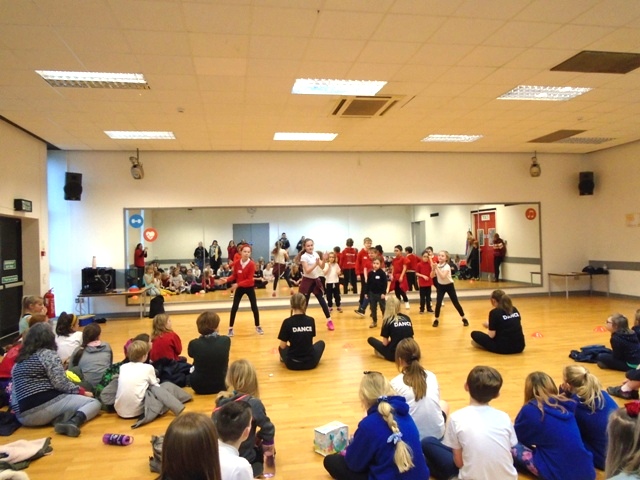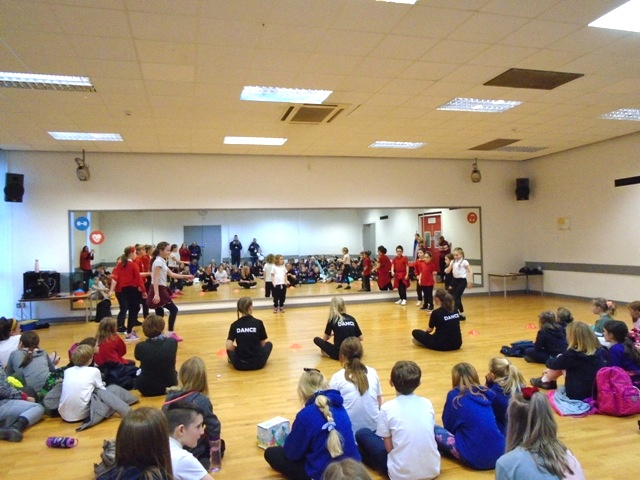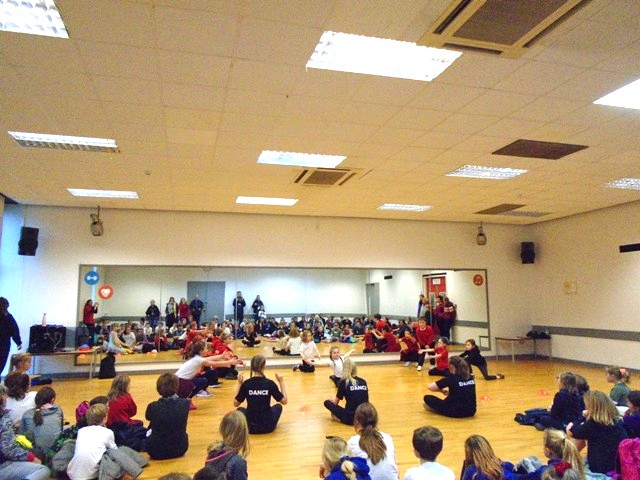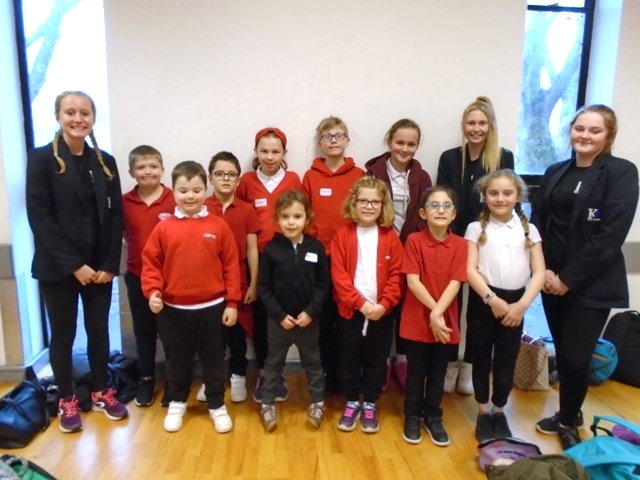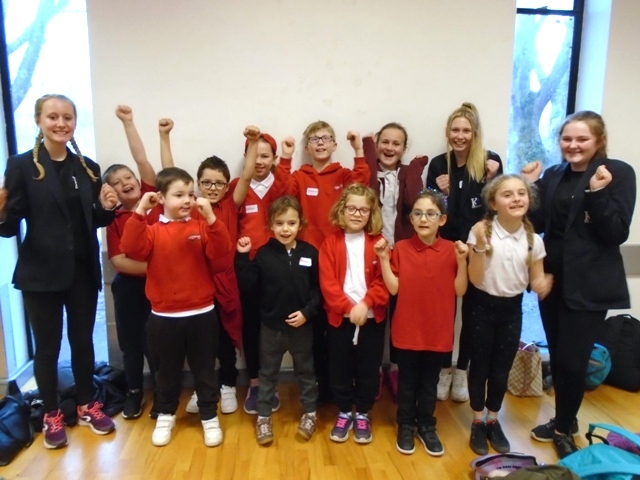 ---
Dance Club at Oxford:
On Thursday 12th December dance club went to Oxford New Theatre to perform on the stage in front of a huge audience. They did a wonderful job and performed their best dance ever. It was lovely to see the children smiling and dancing onto the stage with such confidence and energy. Well done to all members of the dance club and to Mrs Webb who has worked hard with the dancers since September.
32 schools took part in the festival and the children got to watch half of the other dances. It was a magical afternoon and evening.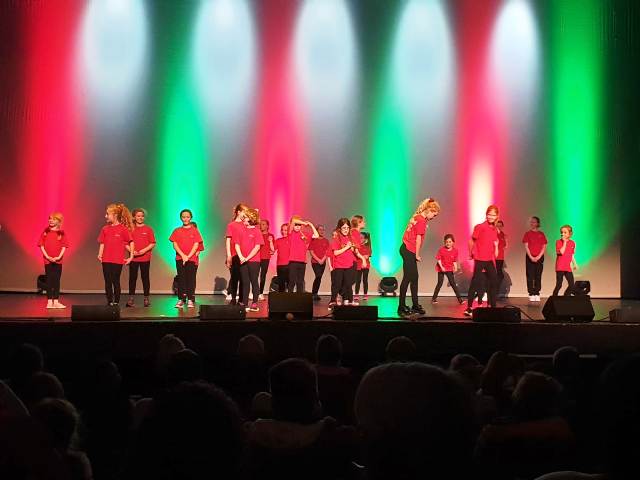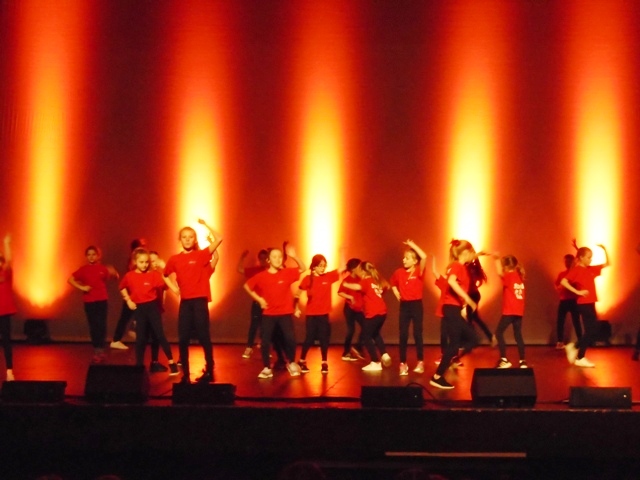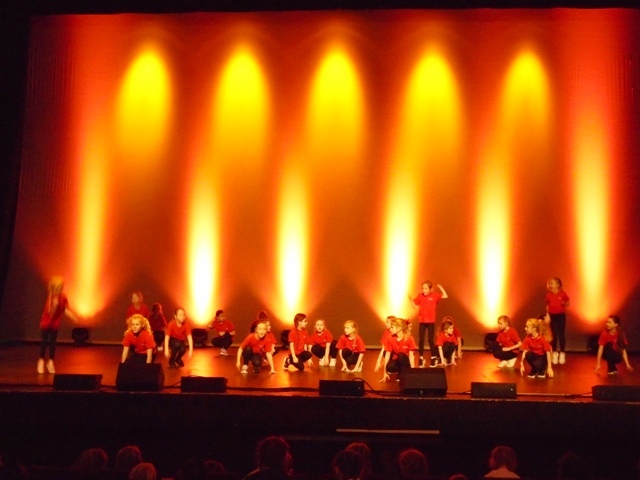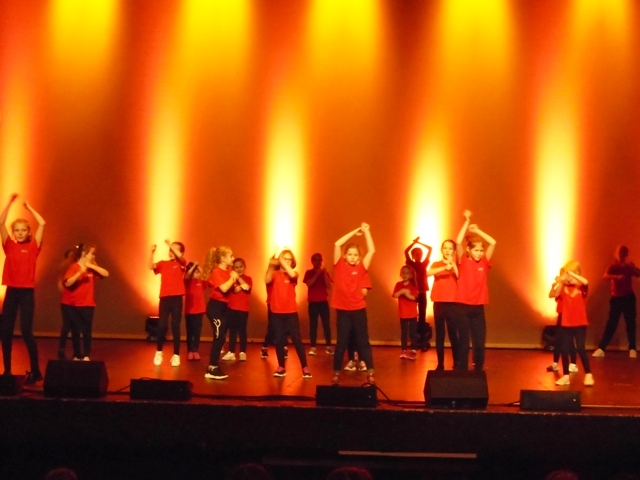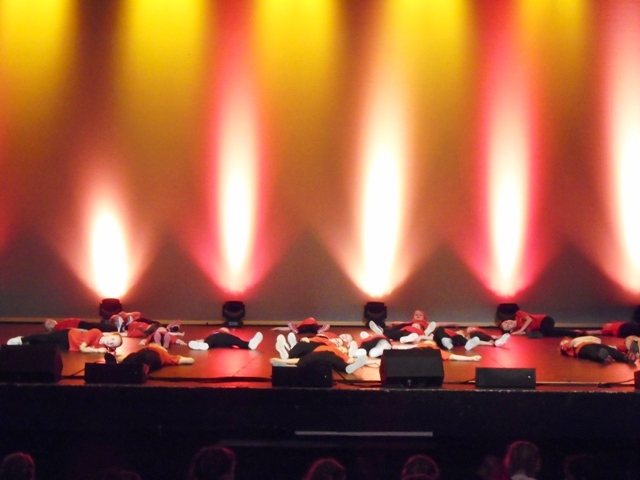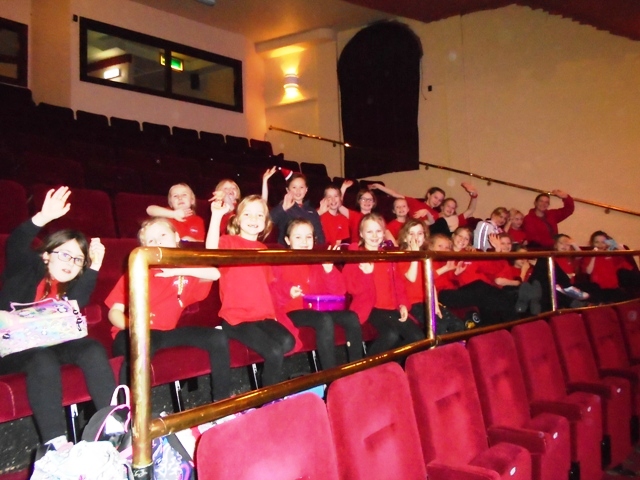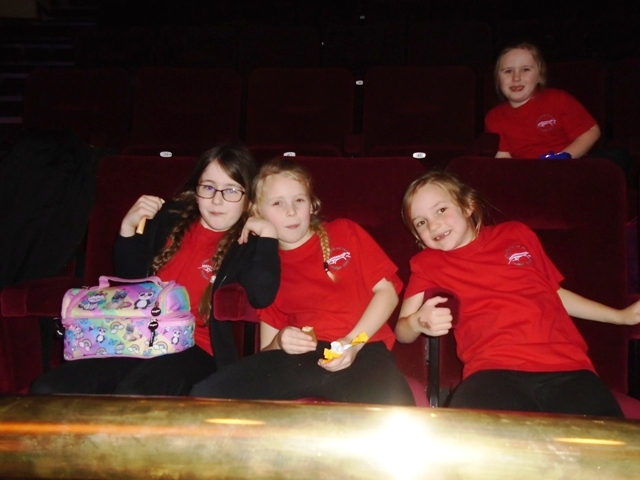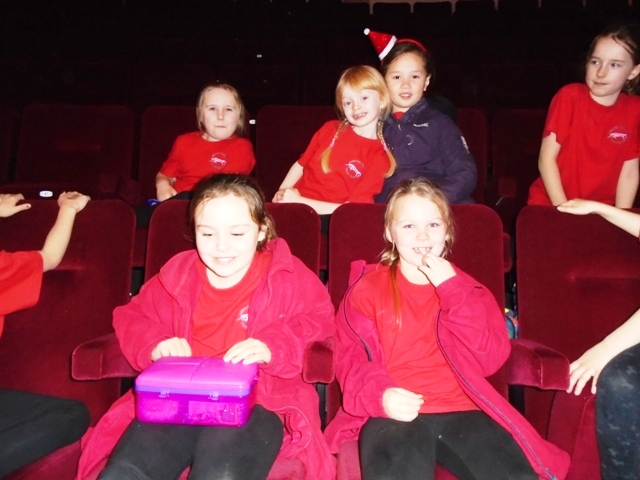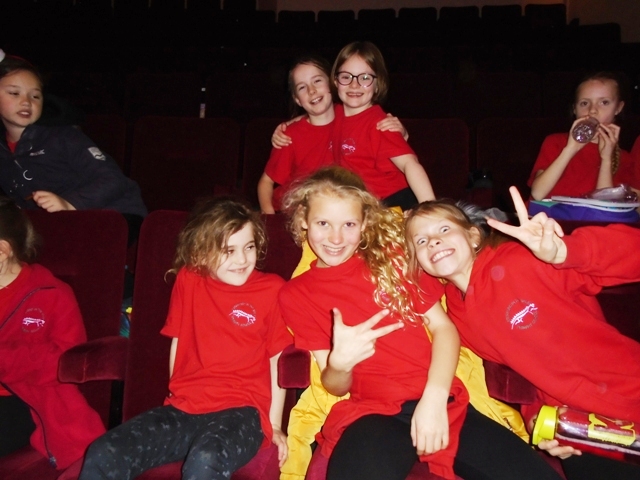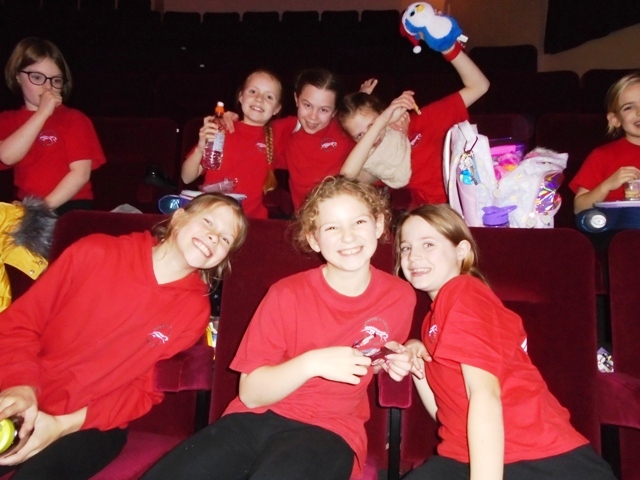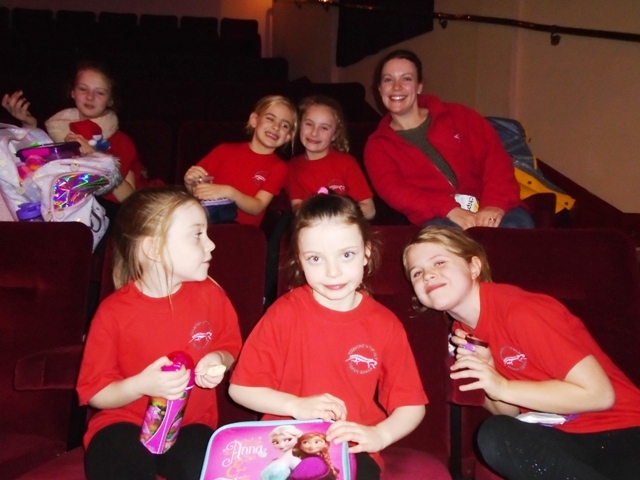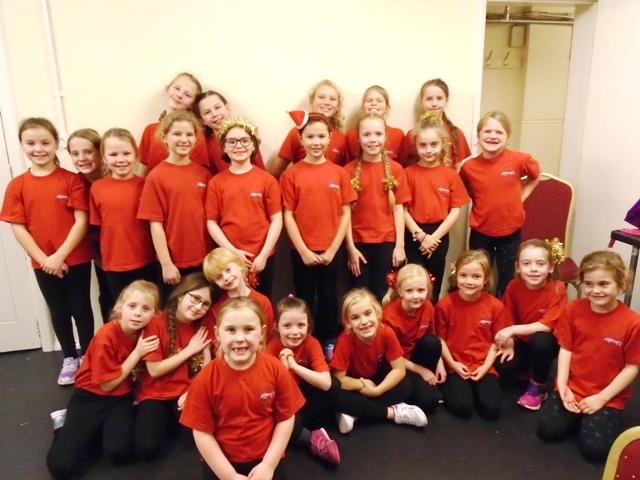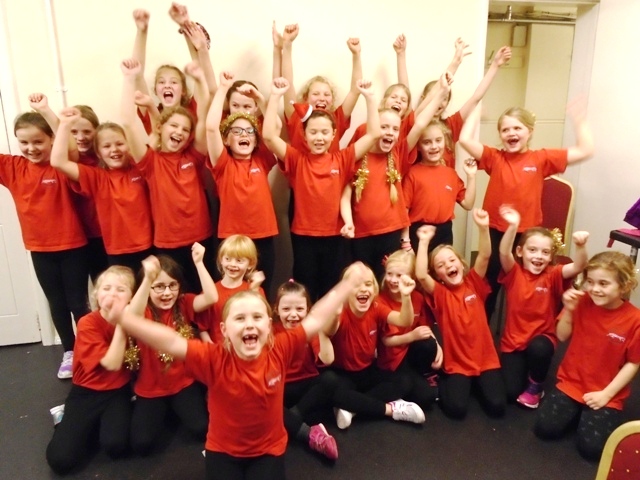 ---
Vale Boccia competition:
Stanford took two teams to the Vale Boccia competition, Sam, Caden and Casper were in Stanford A and Jacob, Whitney and Mylie were in Stanford B.
Both teams started strong. Stanford A won 3 (4-1, 2-1, 5-2)and lost 1 (1-2) in the heats. Stanford B won all four matches (2-1, 5-2, 8-1, 5-2) in the heats.
Both teams made it through to the quarter finals. Stanford A got to the semi final and lost 2-1. They then played for 3rd/4th place.
After a nail biting three ends it was 3-3. The decision was taken to play one final end which Stanford A won meaning they secured 3rd place. 29 teams took part in the competition.
This means that both teams have made it to the County finals in the new year. The children had so much fun, they concentrated hard and made some amazing throws. There were some tense moments but the children used their experience and showed real maturity to stay calm under pressure.
Well done Boccia squad, once again you've made us proud.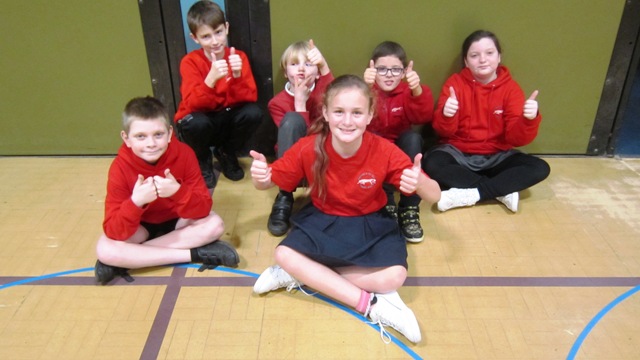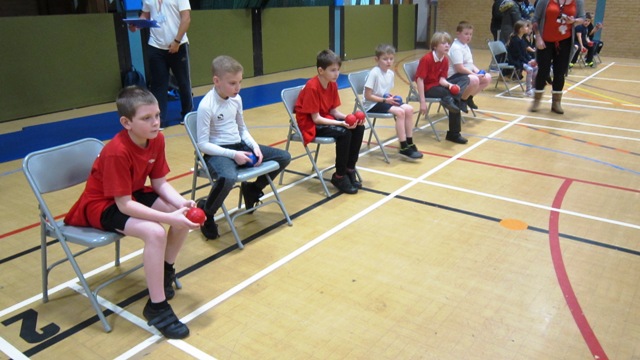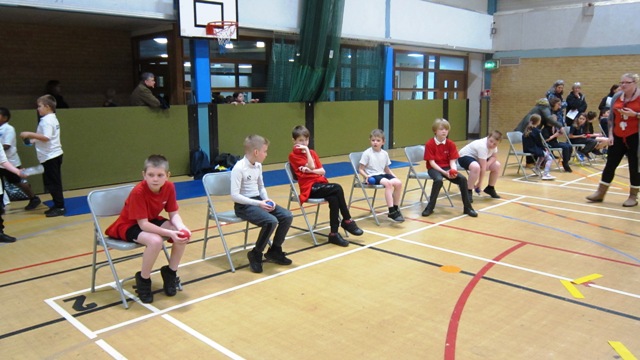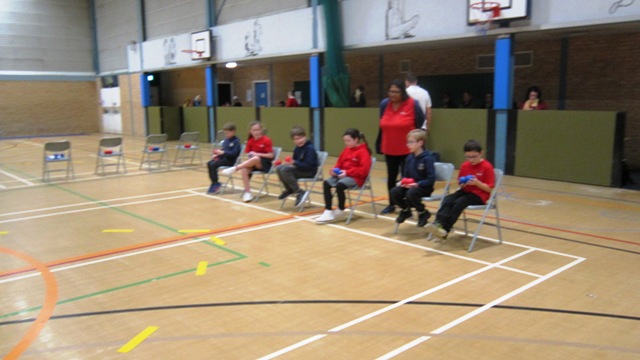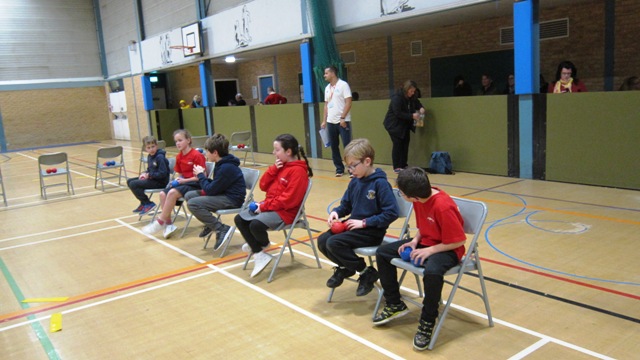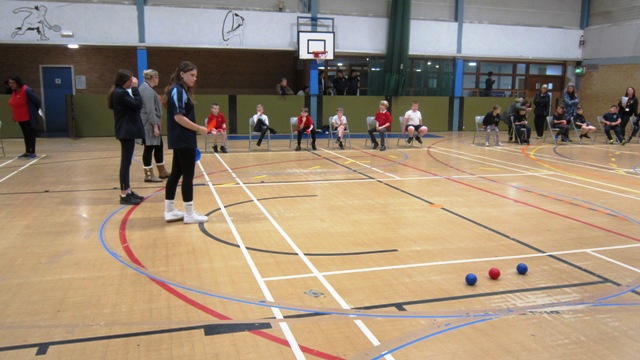 ---
Boccia Festival:
On Friday 8th November Sam, Caden, Casper, Sonny, Jacob, Whitney, Verity, Harry and Reggie took part in a Boccia Festival.
They had a fantastic time and showed great team work, concentration and Boccia skills.
There were 8 teams competing. It was all very exciting with every end a close fought battle.
Stanford A team got through to the final playing five ends against Millbrook B. After a thrilling start they came first wining 8-2.
Stanford B team were in the 3rd and 4th place play off. They came 3rd with another thrilling five ends winning 14-1 against Millbrook A.
The children are looking forward to their next Boccia festival.
---
Vale Tag Rugby Festival:
On Tuesday 5th November the team took part in the Vale Tag Rugby Festival at Grove Rugby Club. They played four games, winning two and losing two.
Sunningwell 7 and Stanford 5
Faringdon Gorillas 2 and Stanford 5
St Amands 1 and Stanford 4
Rush Common 7 and Stanford 2
The team played exceptionally well, keeping their line and marking up.
Well done to Billy, Ryan, Grace, Jade, Katherine, Toby, Frank, Alex and Harvey.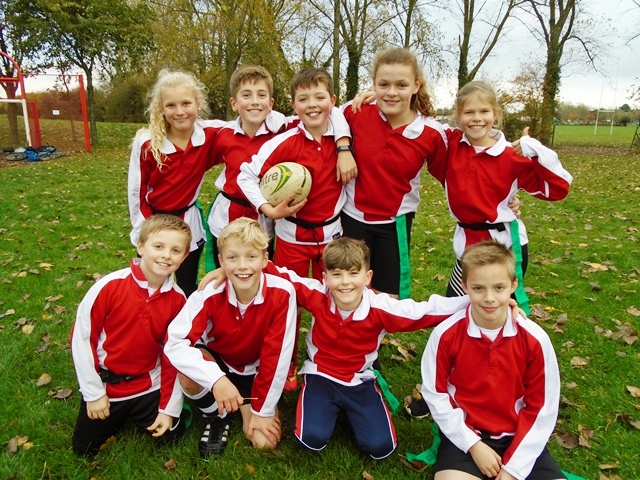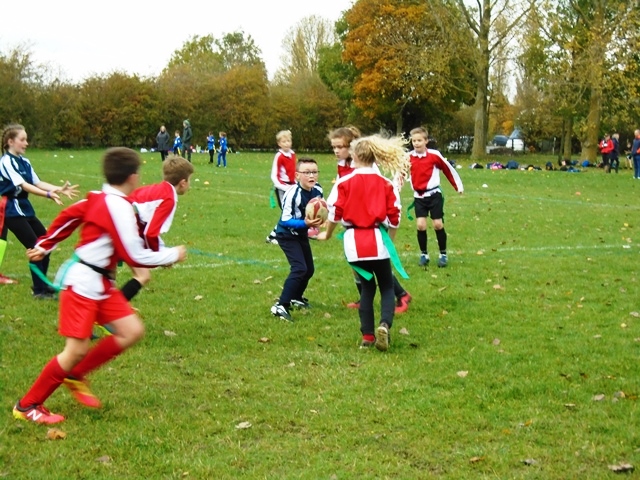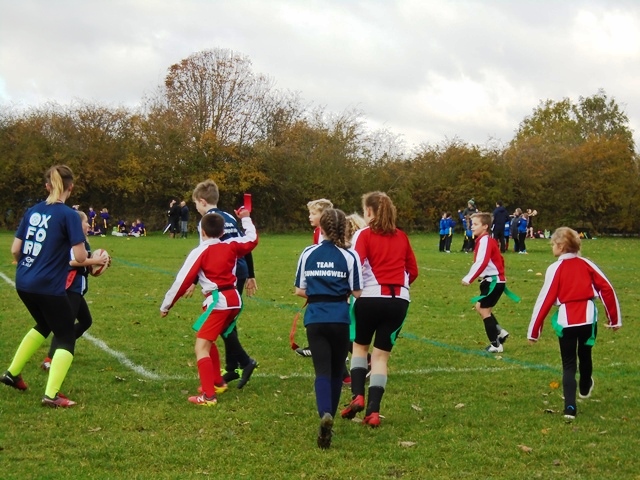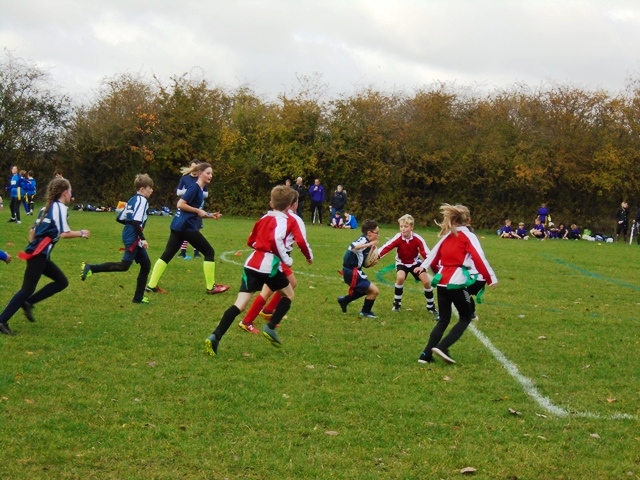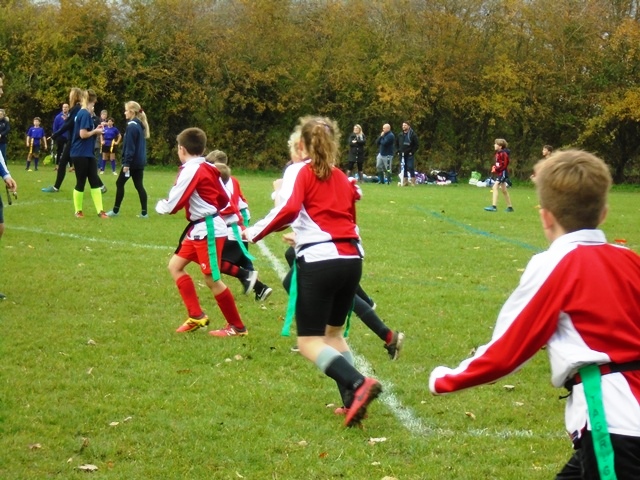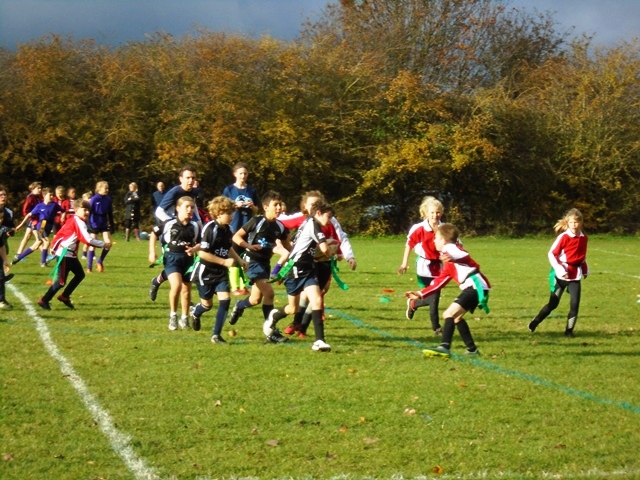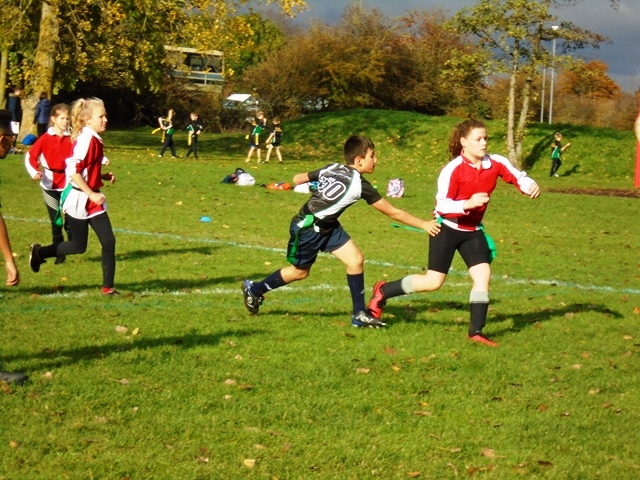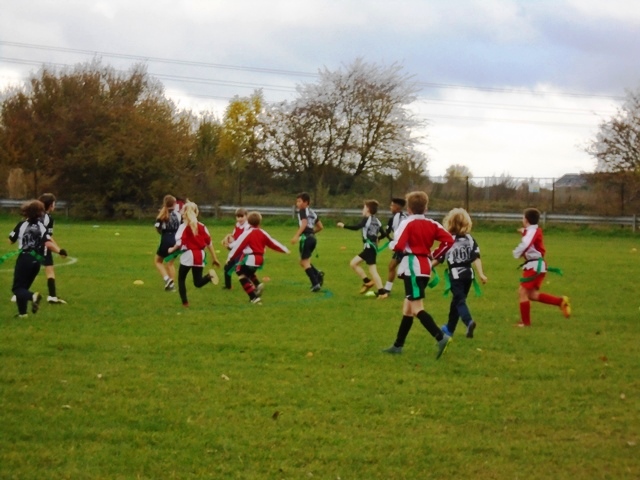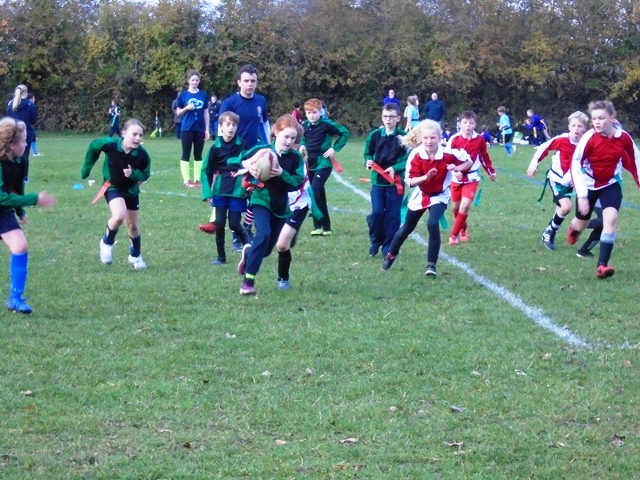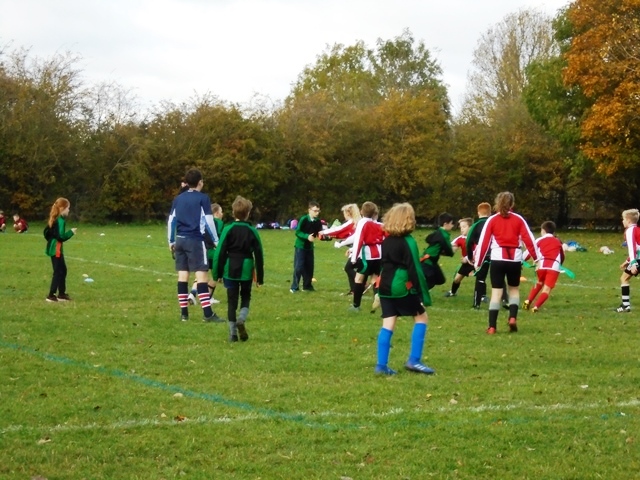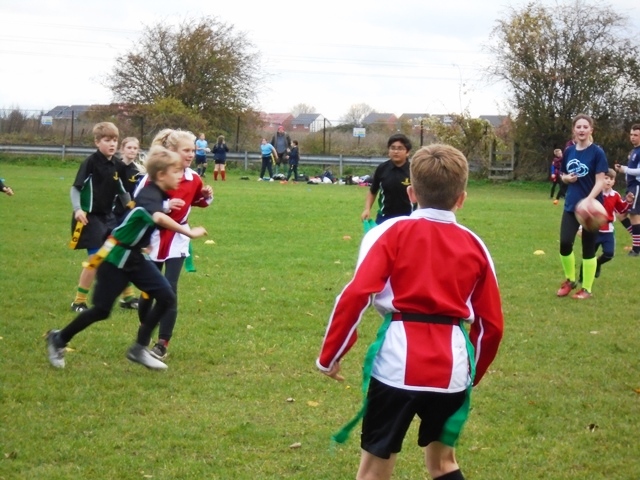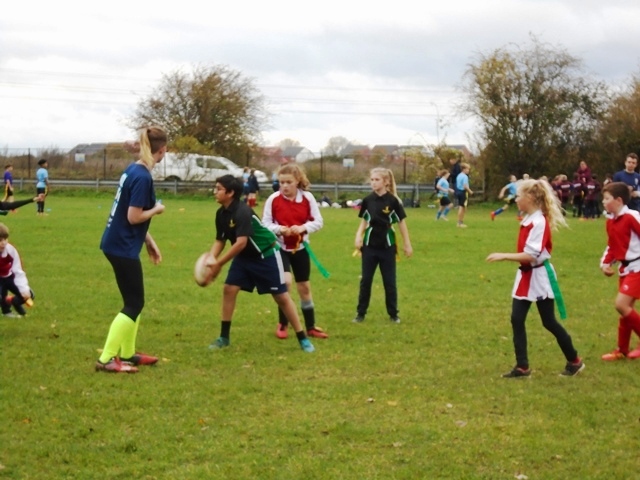 ---
Wantage Tag Rugby Competition
On Friday 18th October we took part in the Wantage Tag Rugby Competition at King Alfred's West Site.
The team consisted of Billy, Ryan, Grace, Katherine, Jade, Toby, Frank, Alex and Harvey.
In the league we were placed in, the team played against six other teams and did not lose a game.
Stanford against St Nicholas 5 - 0
Stanford against Wantage B 6 - 2
Stanford against Charlton B 4 - 1
Stanford against Millbrook 2 - 2
Stanford against Stockham A 4 - 4
Stanford against Stockham C 3 - 0
The team progressed to the semi finals where we played Charlton A and we lost our first game 2 - 1, so it was very close.
To work out third and fourth position we played against Ridgeway and drew 2 - 2 in a nail biting game. Meaning the team finished joint 3rd out of the 13 teams taking part.
Well done to the whole team who played so well and did not give up.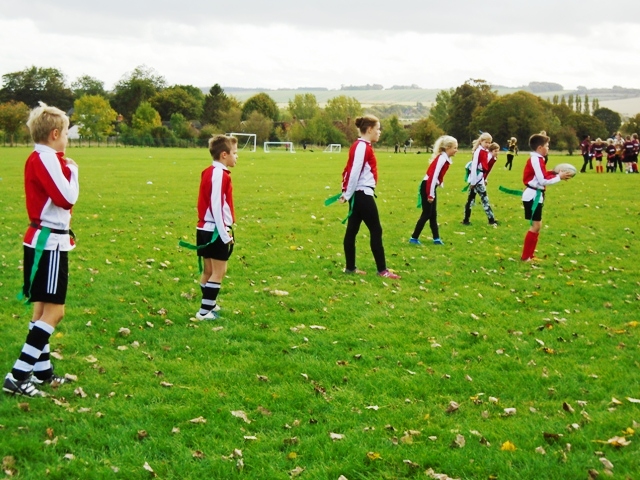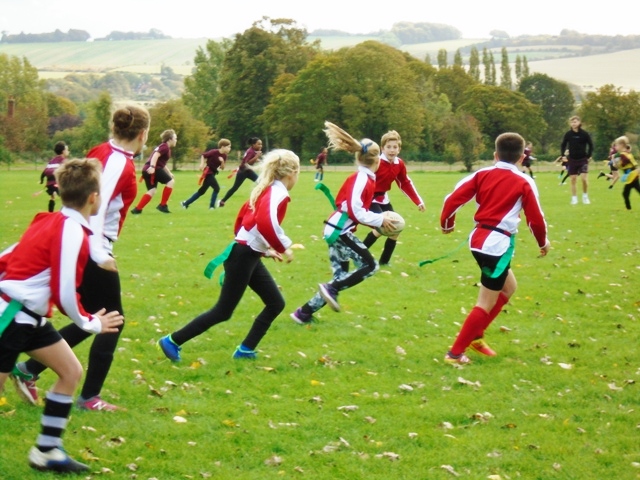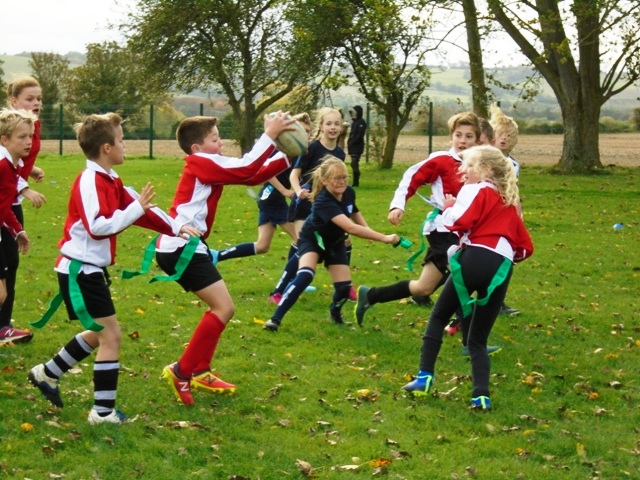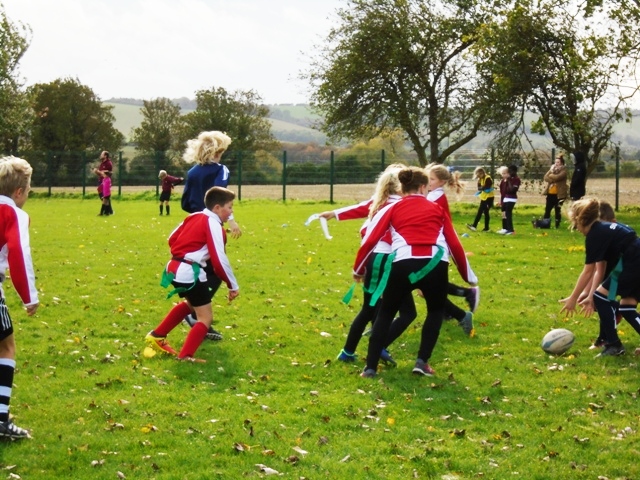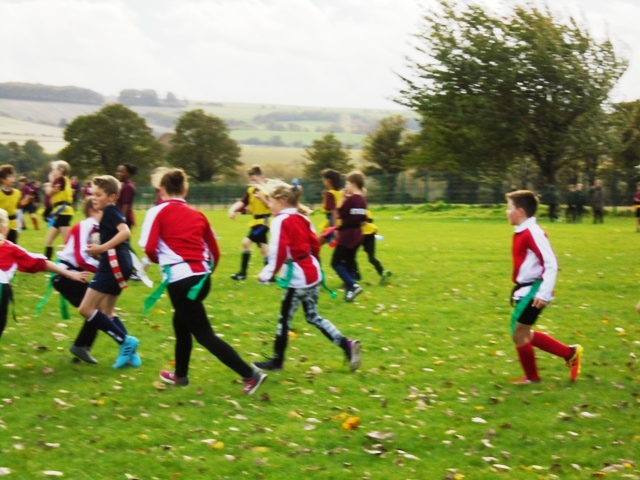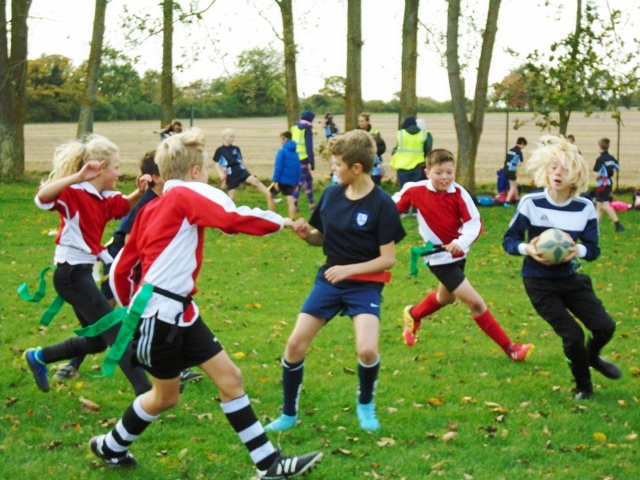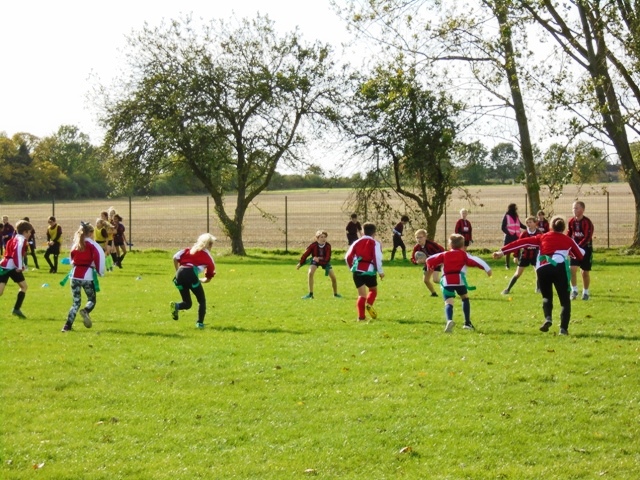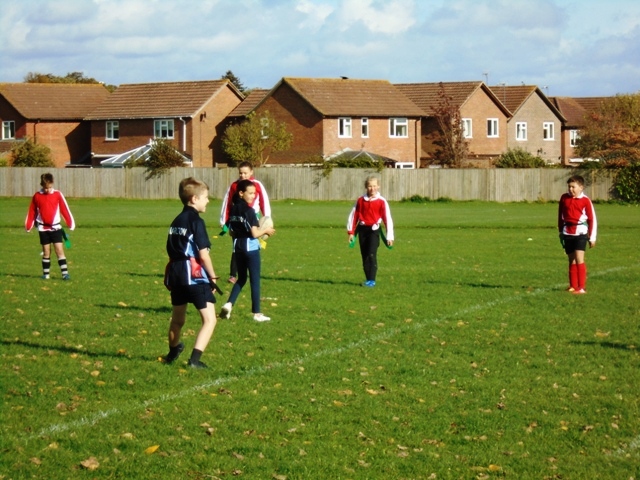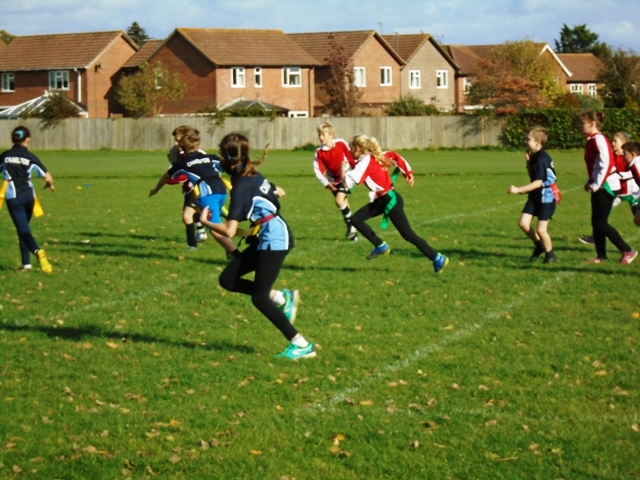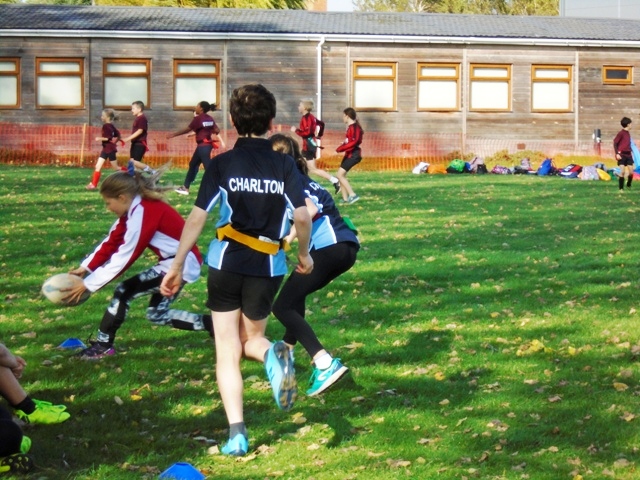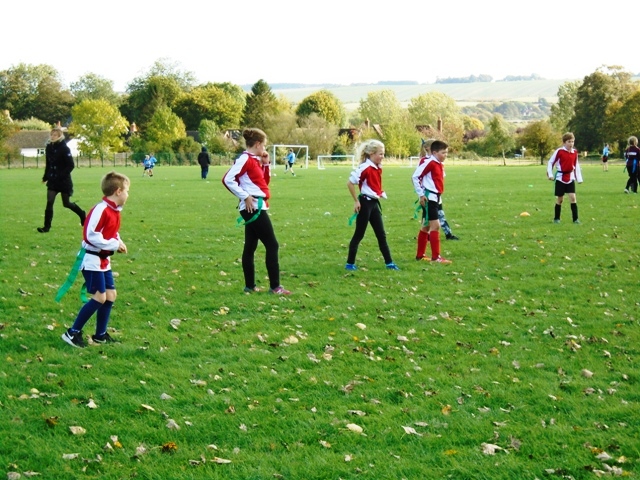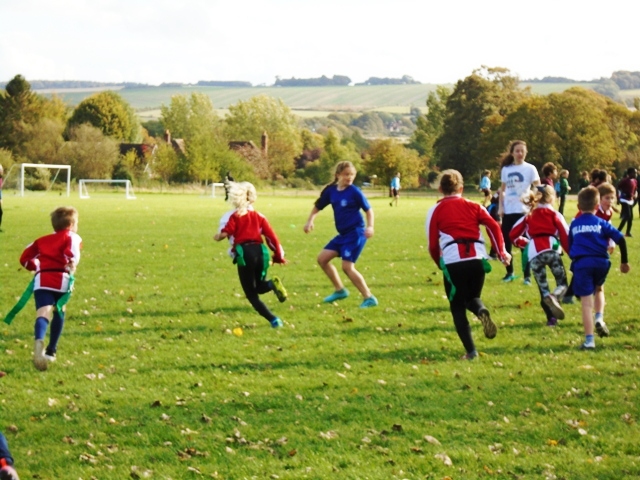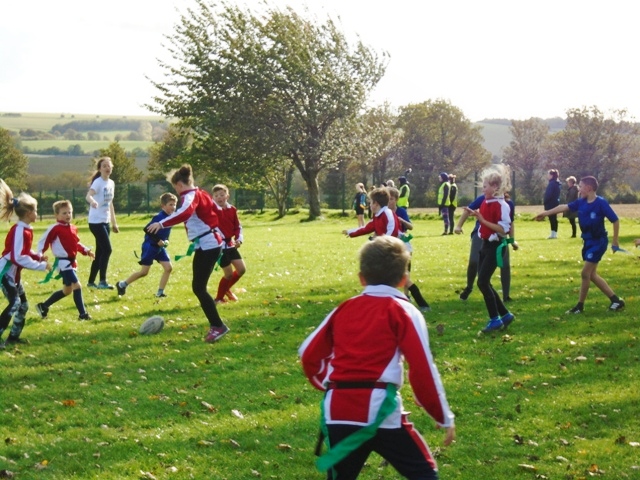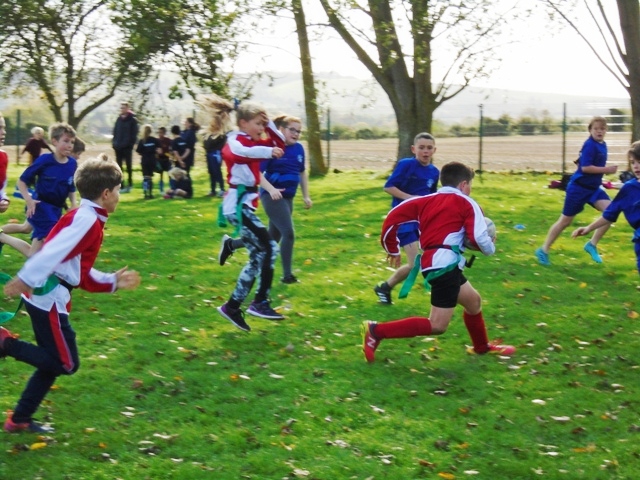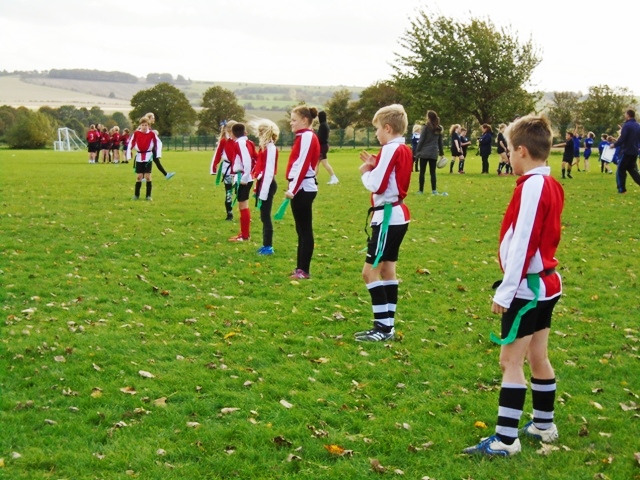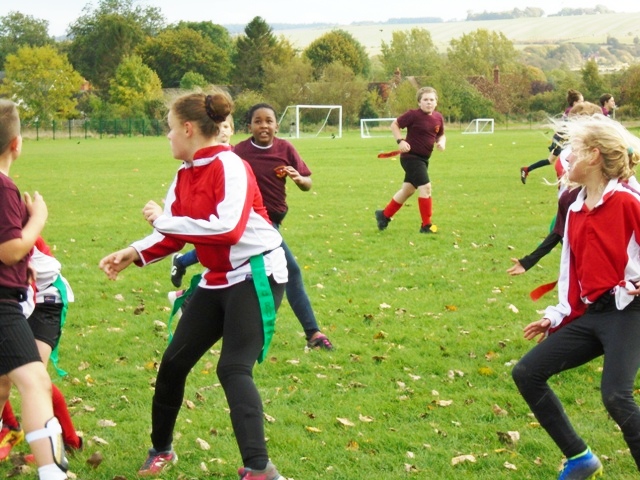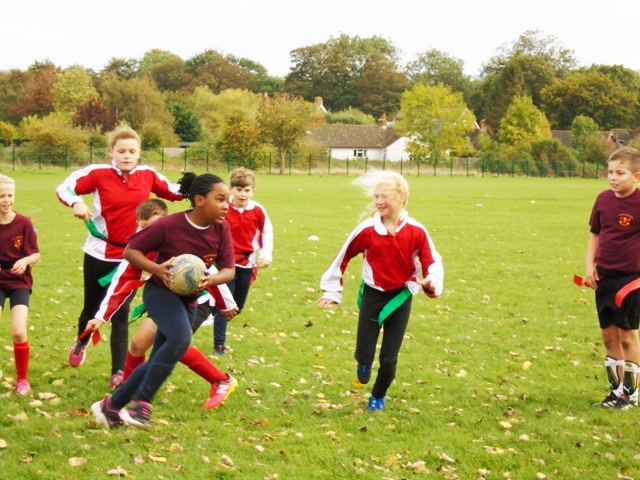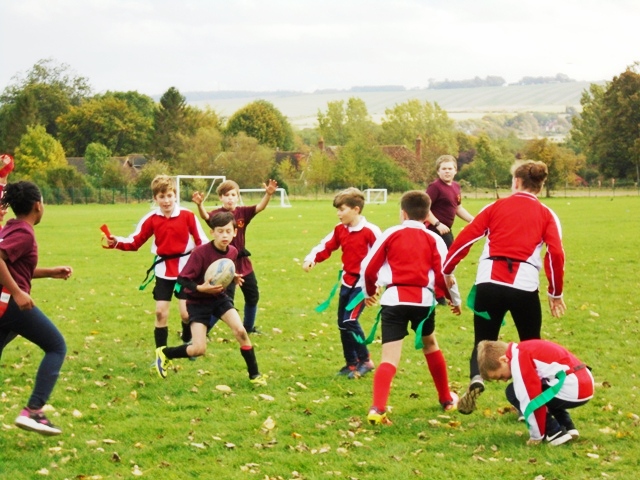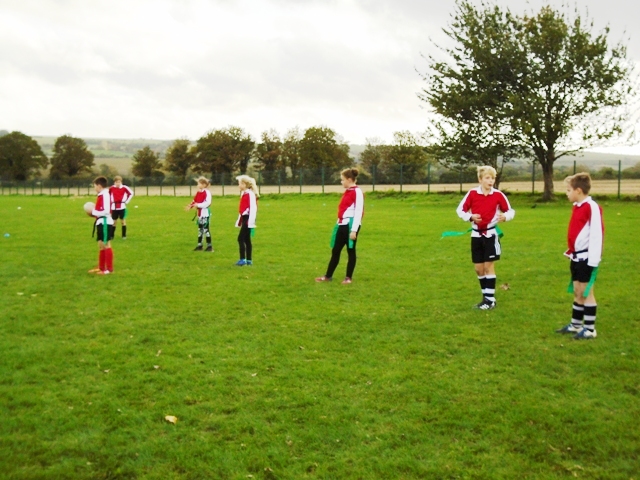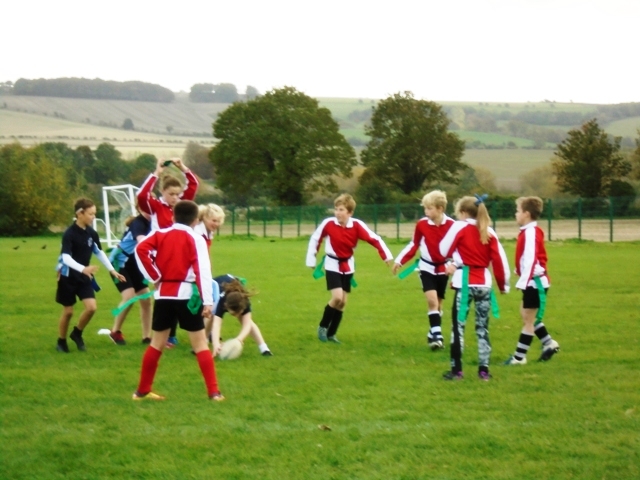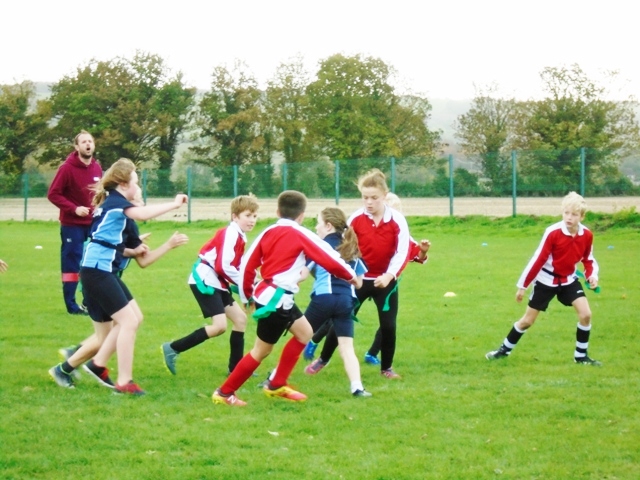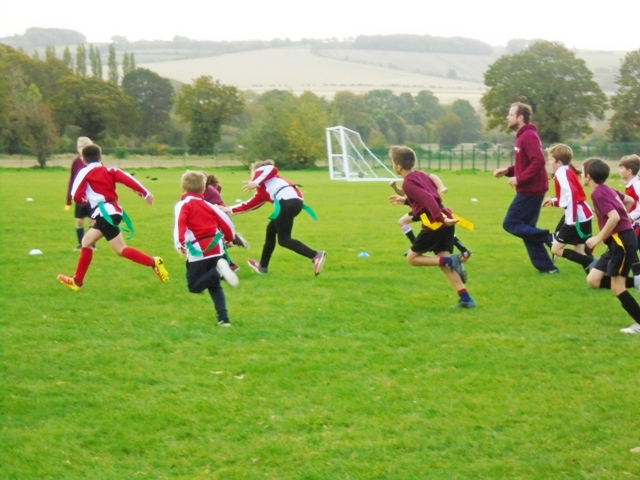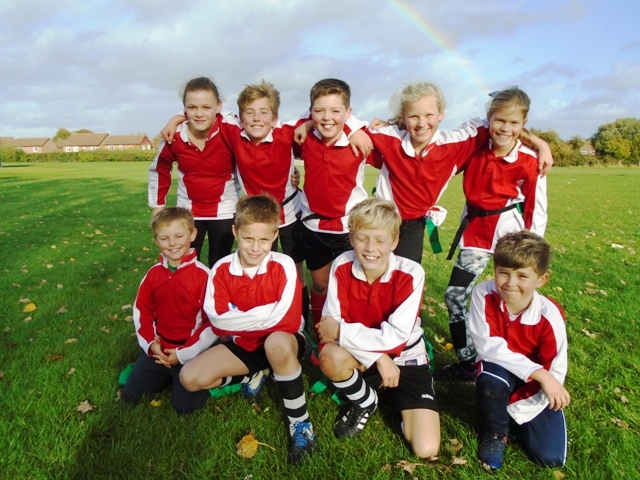 ---
Cross Country Qualifiers
On Wednesday 25th September, 4 teams from our school attended the cross country qualifiers at Wantage Park.
All the children involved performed exceptionally well, pushing themselves to the limit and supporting one another brilliantly.
It was a brilliant event and all involved should be extremely proud of their achievements.