Page Updated 08.07.22
Fun and Healthy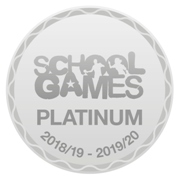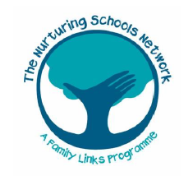 Schools receive PE and Sport Funding.
This funding must be used to fund improvements to the provision of PE and sport, for the benefit of primary aged children, in the 2022 - 2023 academic year so that they develop healthy lifestyles.
We receive a total of £17,750.00.
Look at how we plan to spend this year's funding.
2021-2022
You can find out more about how we spent the funds by reading the
Report to Parents
---
Sports Leaders 2021 - 2022
Year 3 - Lottie and Harry
Year 4 - Ethan and Scarlett
Year 5 - Joseph and Tallulah
Year 6 - Jack T and Zoe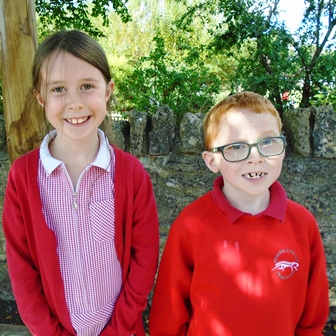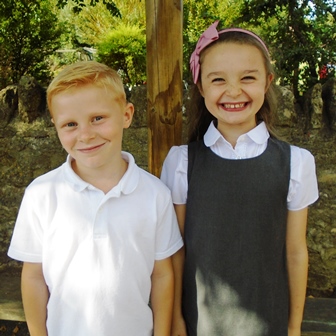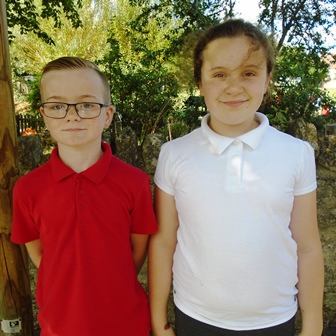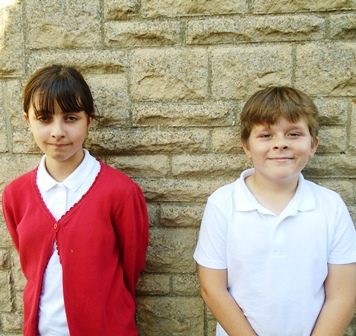 ---
Netball vs Buckland:
The Netball team played amazingly against Buckland School Netball team on Monday 4th July.
They lost 8-11 but the improvement they have made since the tournament in Spring is fantastic. (They only scored one goal in the tournament!)
It was level all the way through and was 8-8 until the last few minutes of the game when Buckland scored three more goals.
Well done team. Mrs Edwards was very proud of you.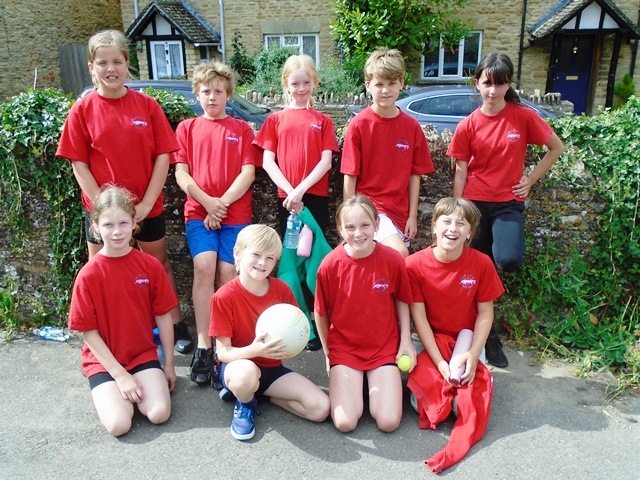 ---
County Cricket Finals:
On Thursday 30th June the mixed cricket team, consisting of Freya, Orlaith, Edward, George, Noah, Seth, Owen, Toby played in the County Cricket Finals in Kidlington.
They were one of twelve teams and played five games in total.
The team played really well. Bowling, fielding and batting has definitely improved.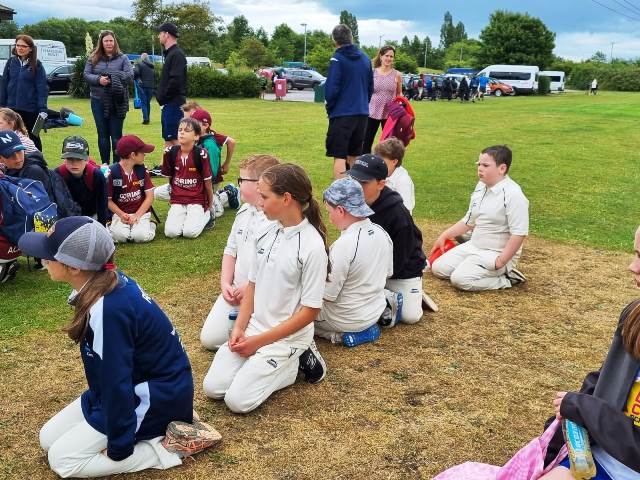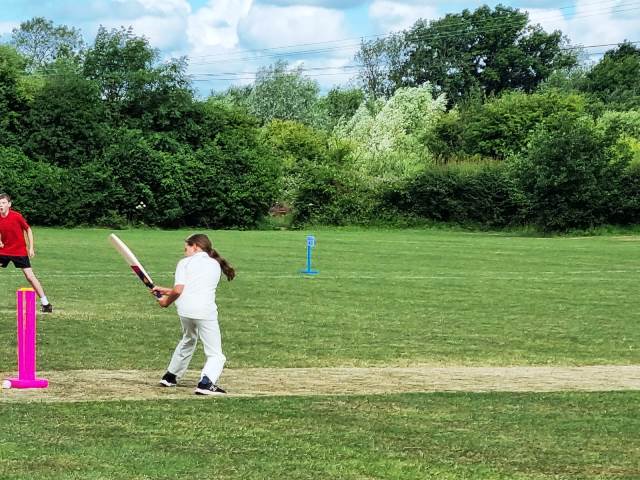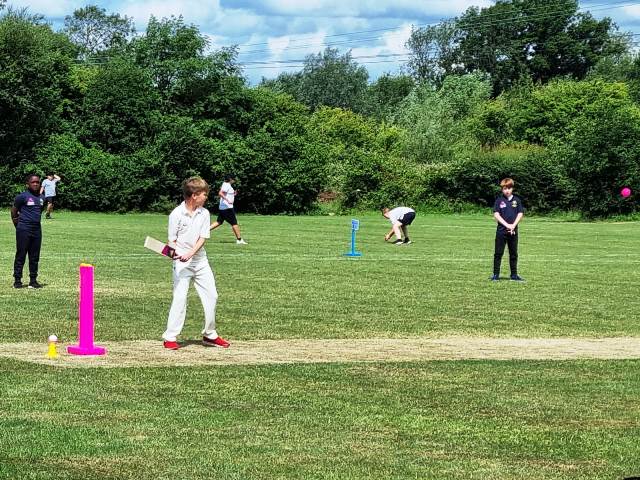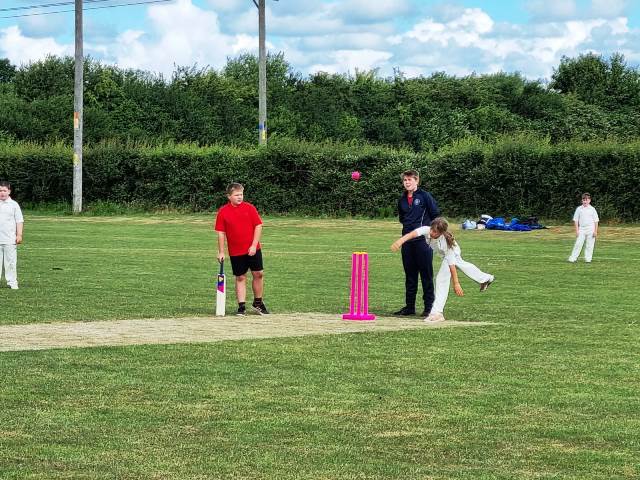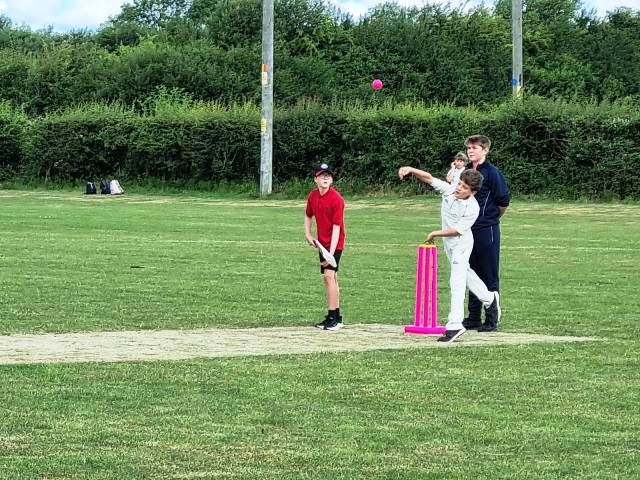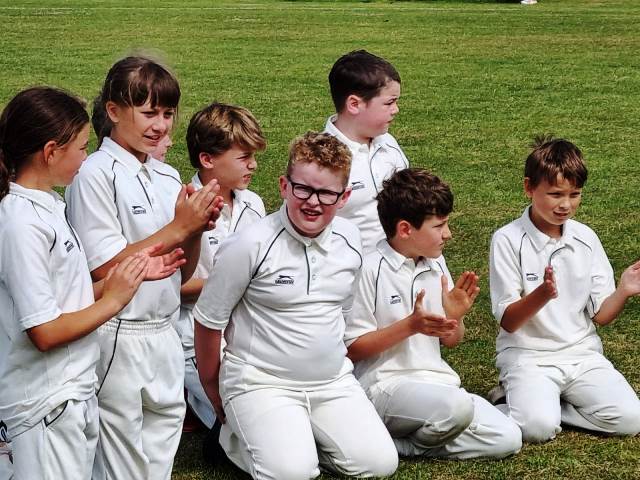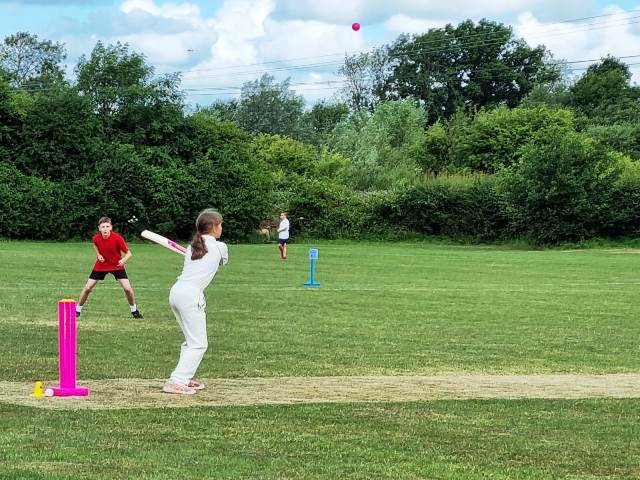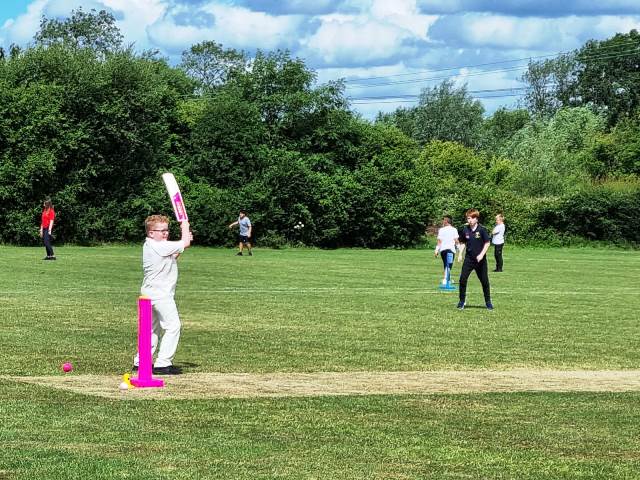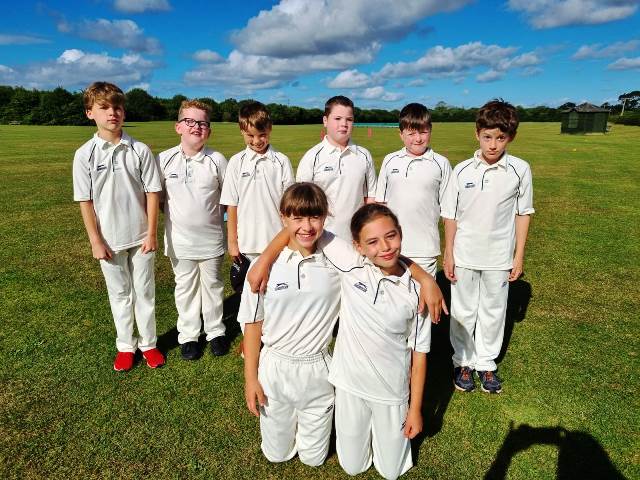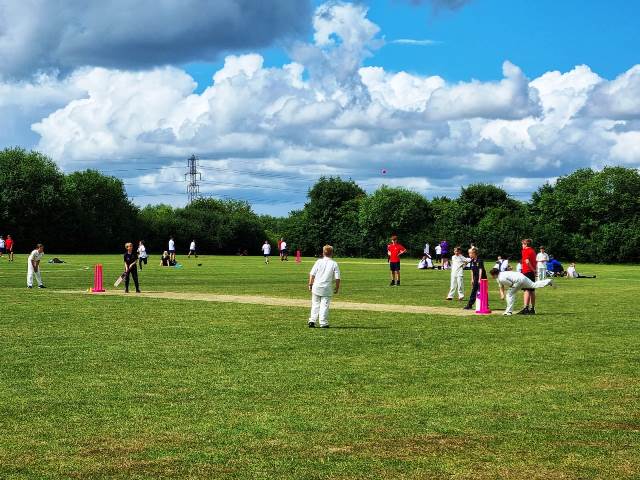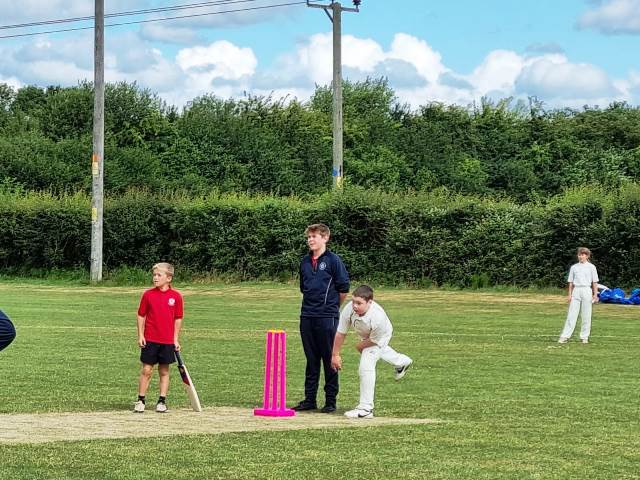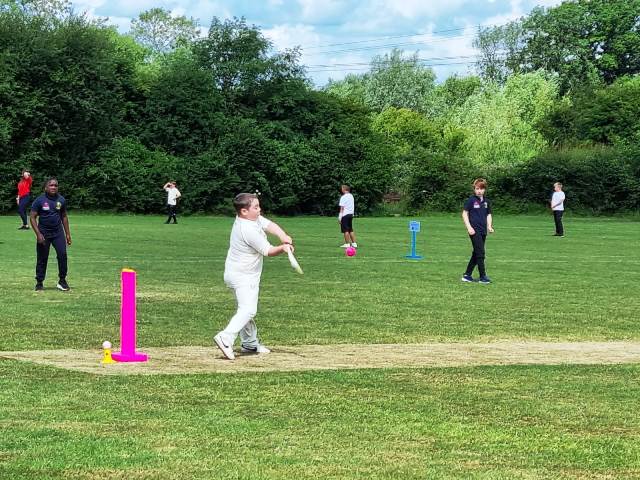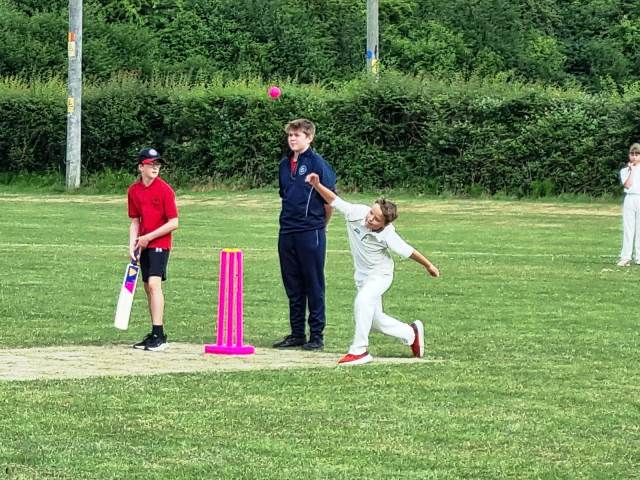 ---
Football at Millbrook
On Wednesday 29th we competed in a football tournament at Millbrook school, there were 5 other teams and we played some really fast games against each school.
We had some great goals scored by Charlie, Mason & Tommy. Freya did an amazing job in goal, with some brilliant saves. Orlaith & Jack T made a very strong defence, Lewis and Francesca battled hard in mid field.
They have been a pleasure to coach this season.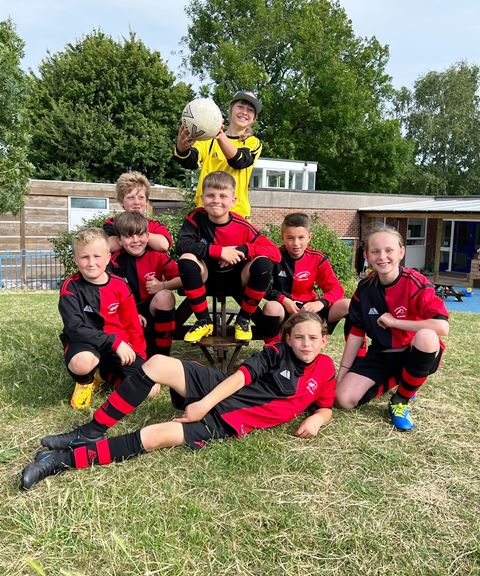 ---
KS1 QuadKids 24.06.22:
Well done to our KS1 children that took part in the Quad Kids event hosted by us at school.
All the children did their best and had great fun. Our teams both did very well and we as a school finished with. 4th and a 2nd.
Well done to all involved you were amazing.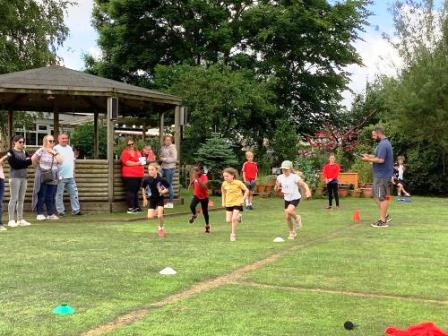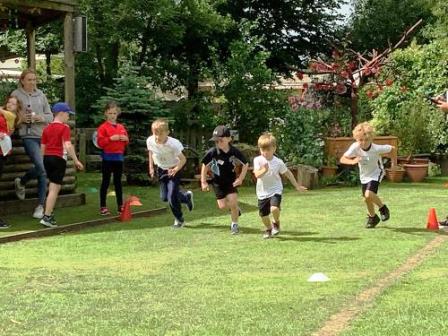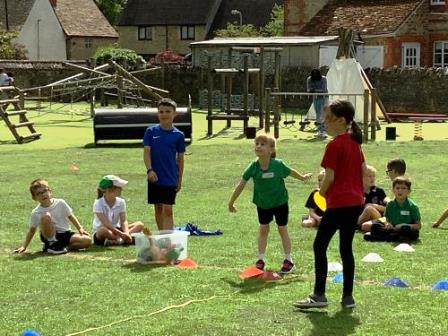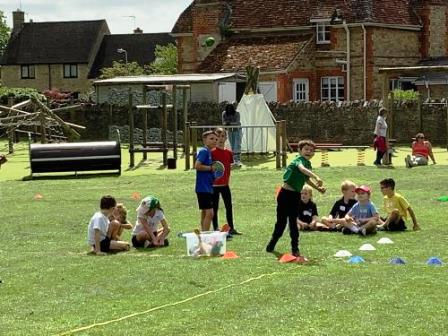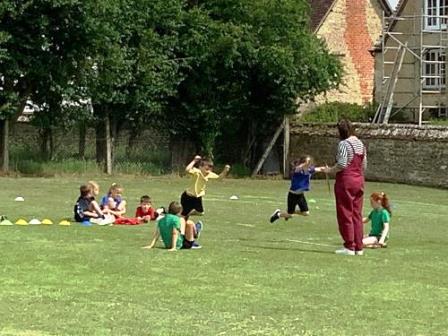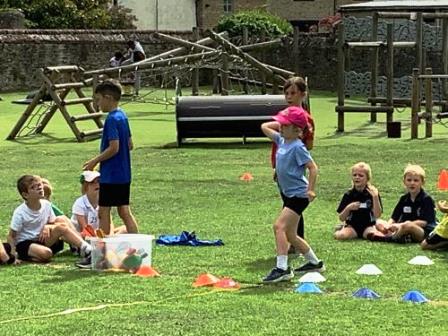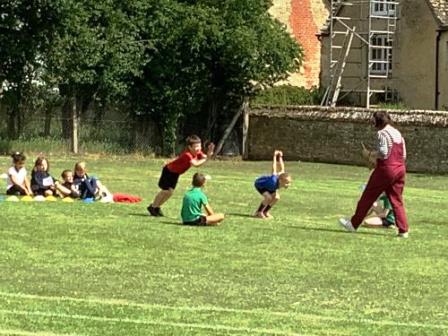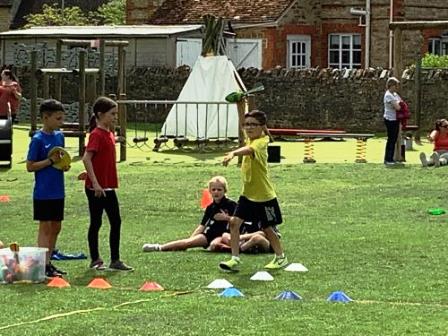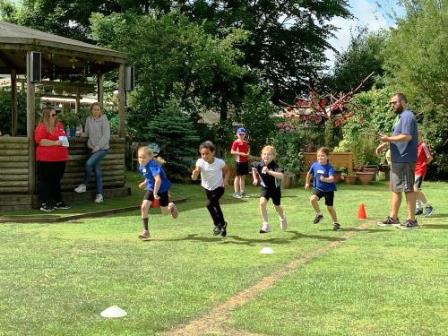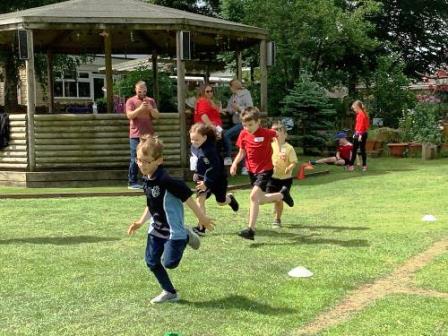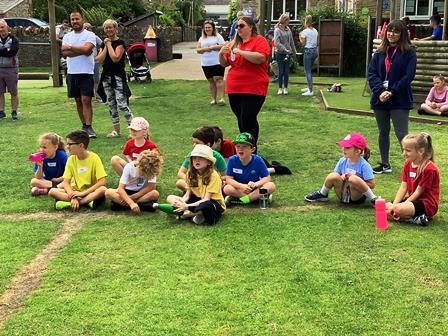 ---
Frisbee 22.06.22
WE WON! A huge well done to the frisbee team, who managed to win the competition at Millbrook.
They played exceptionally well as a team, showing our school's vision and spirit.
The team won the first 3 games and drew the forth, managing not to concede a single point.
This was my final competition with the school and they all made me feel incredibly proud GO STANFORD!! (Mr Scott)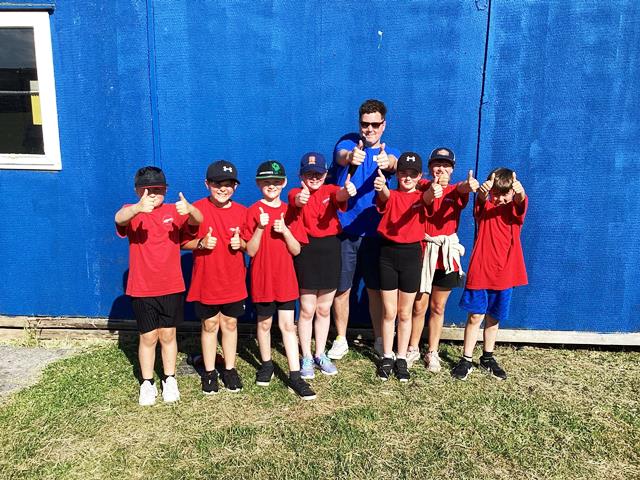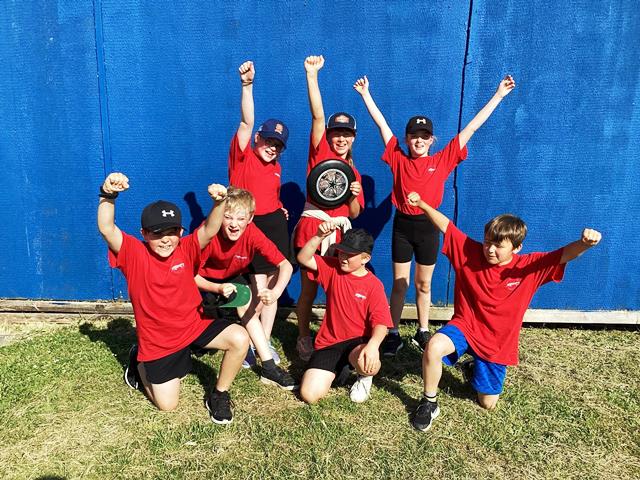 ---
Year 4 Tennis:
June 15th at Wantage.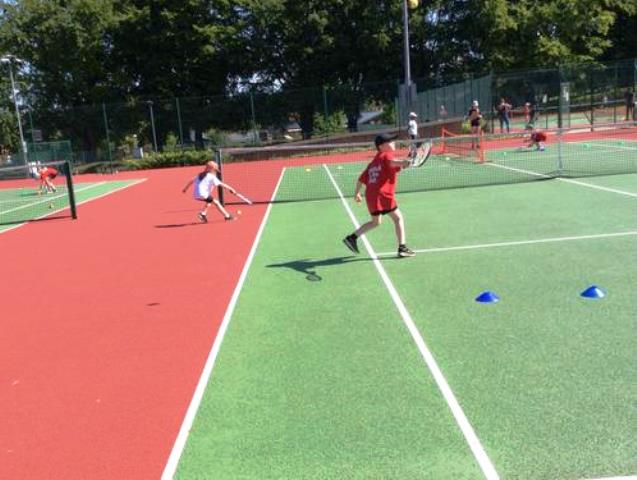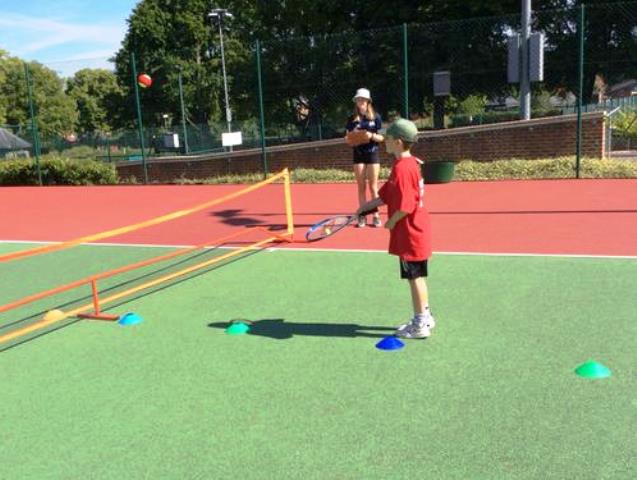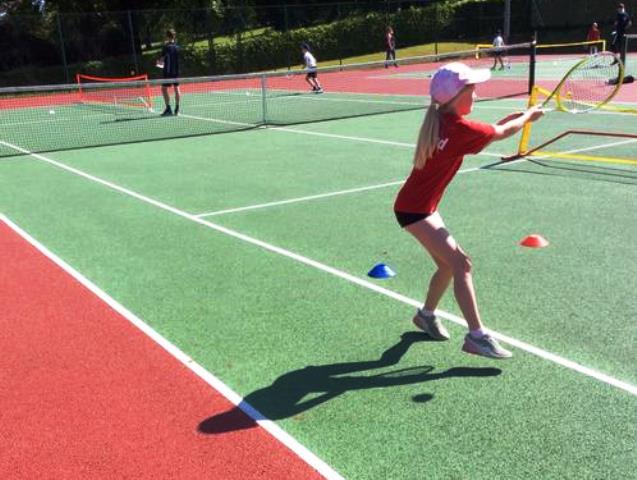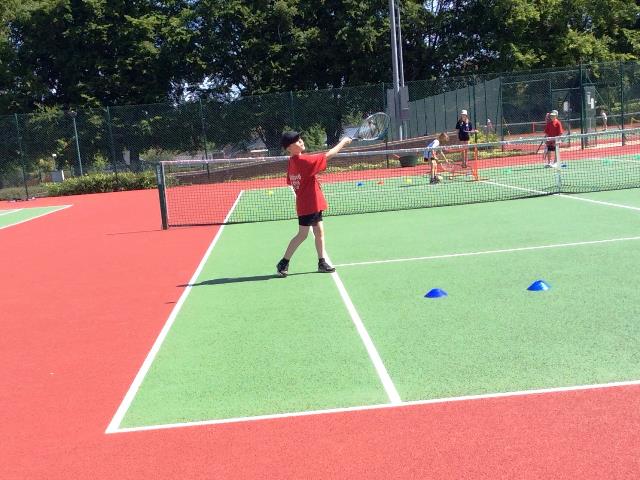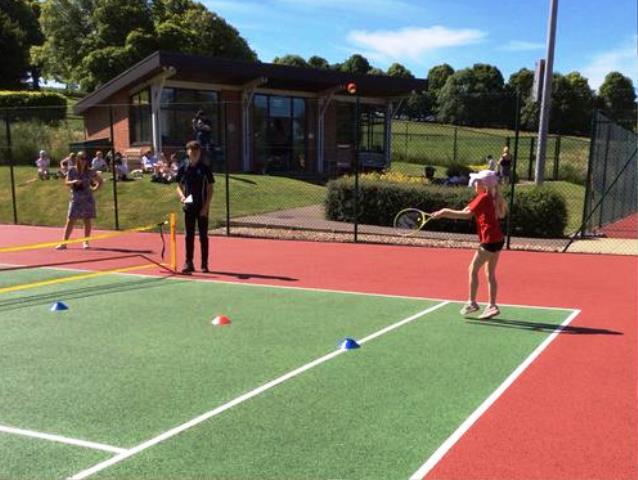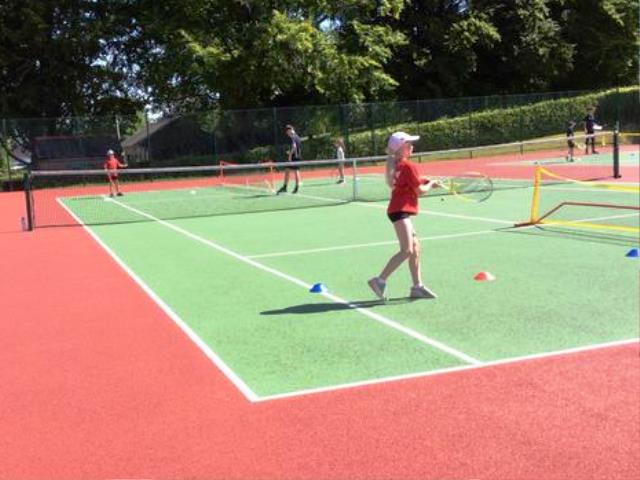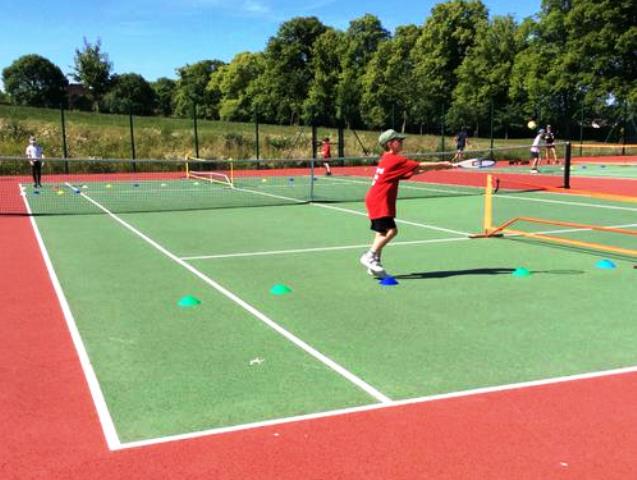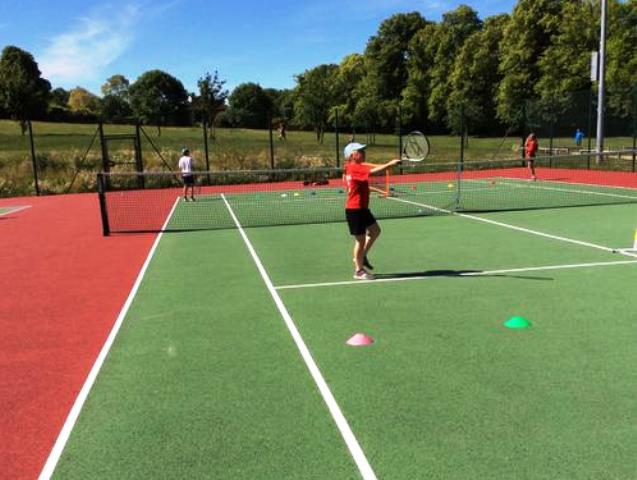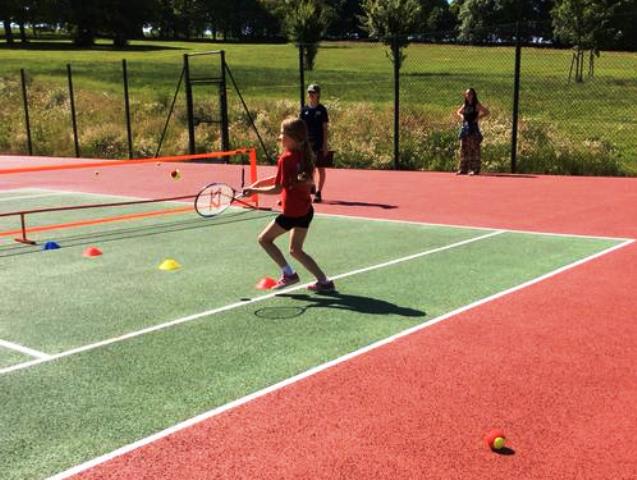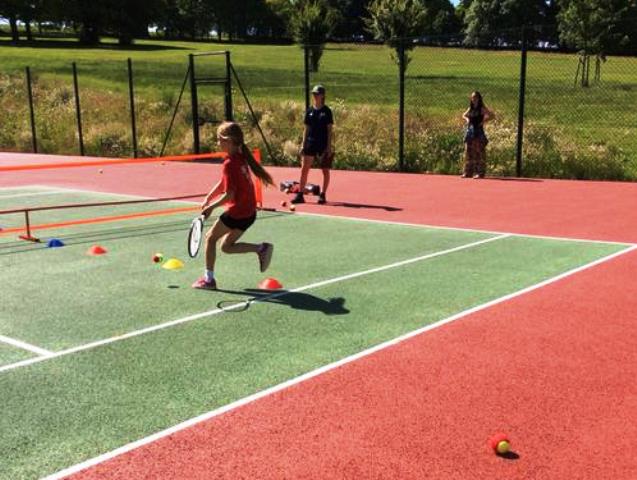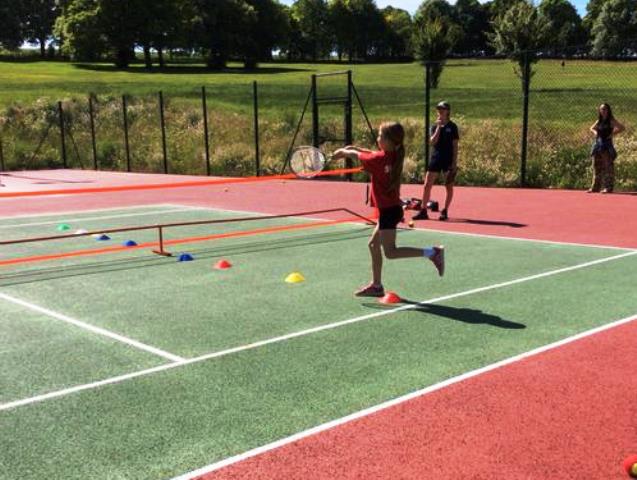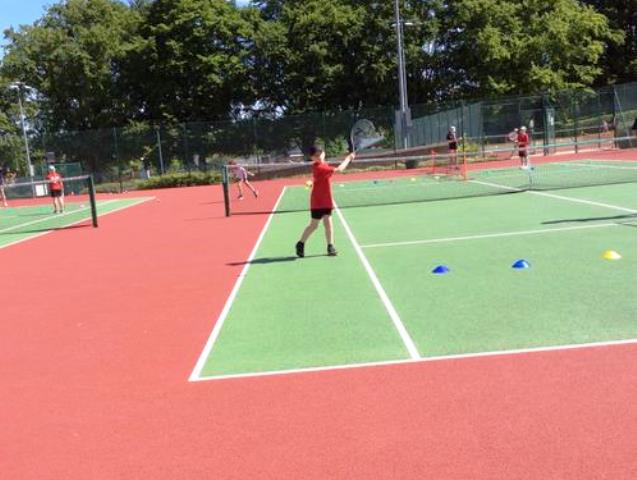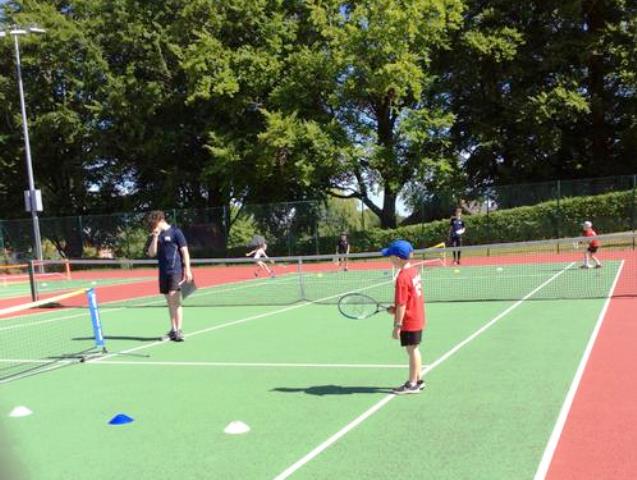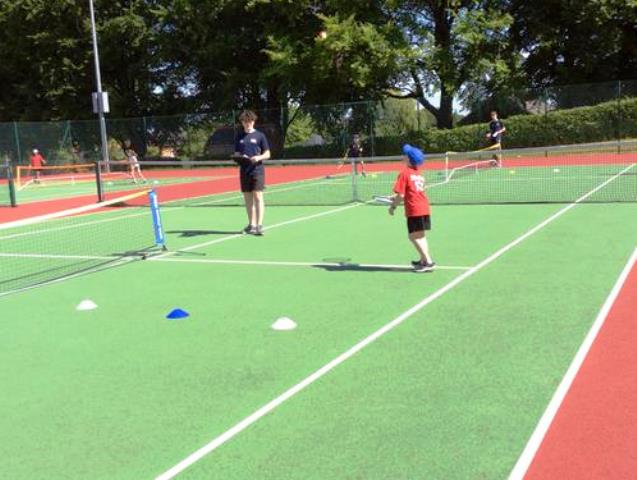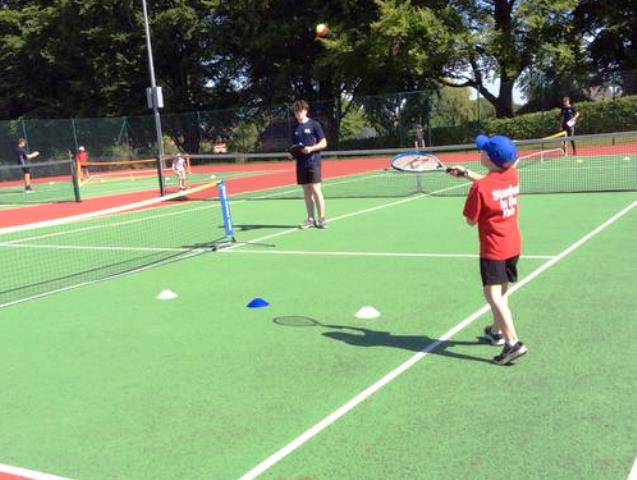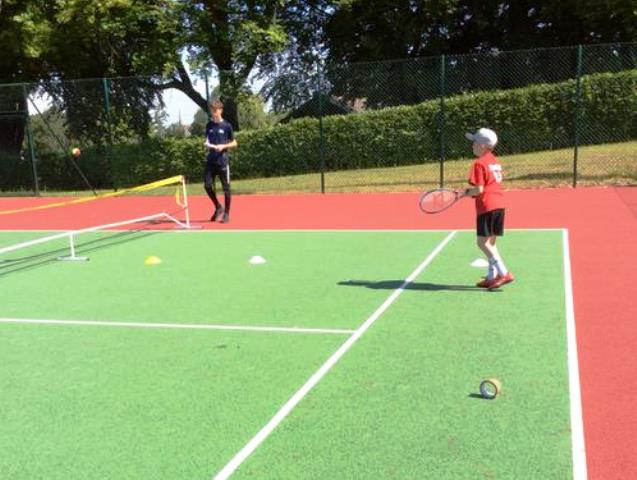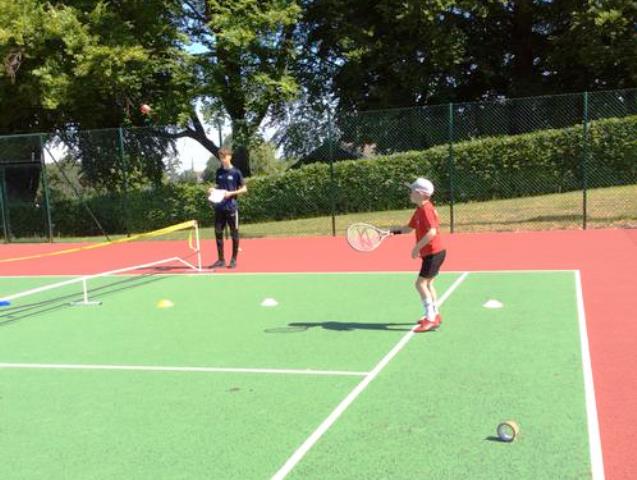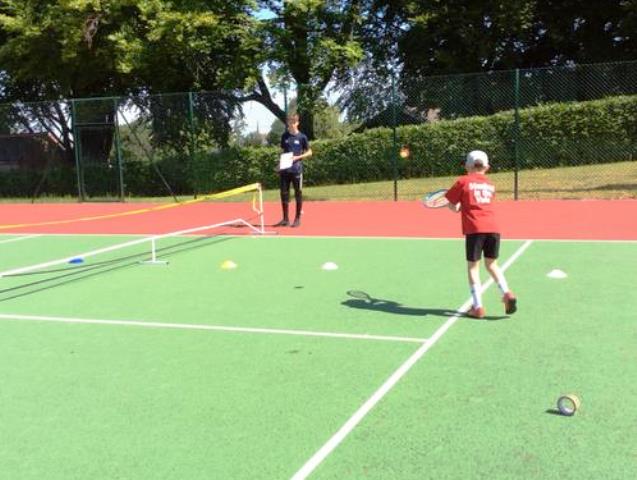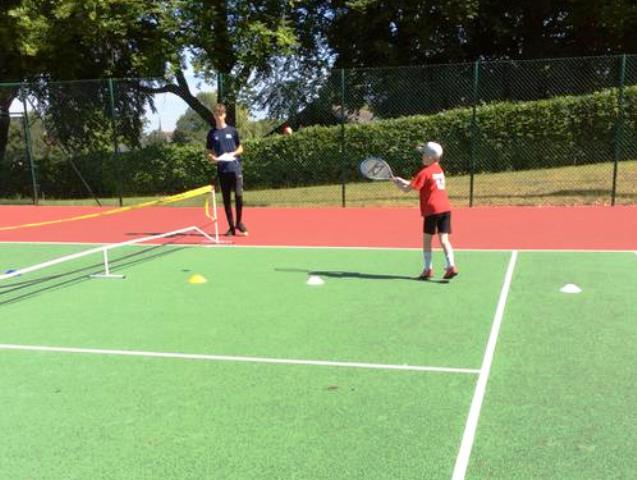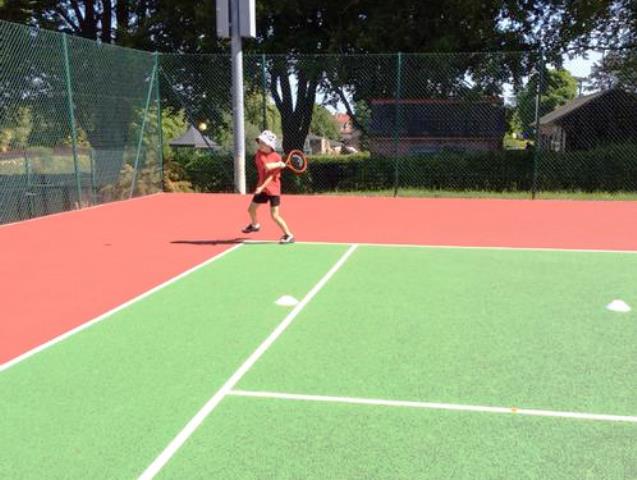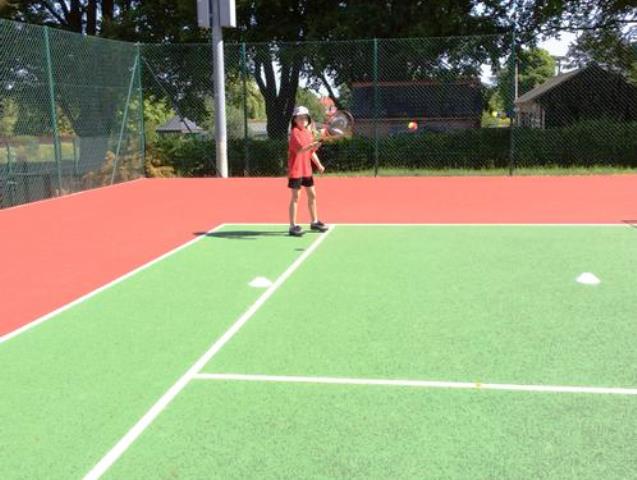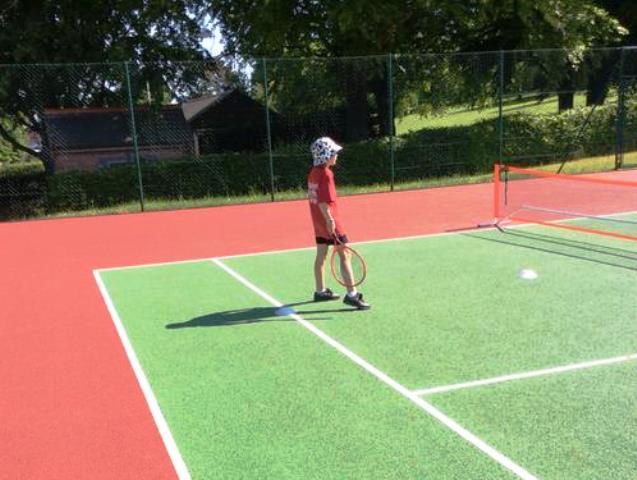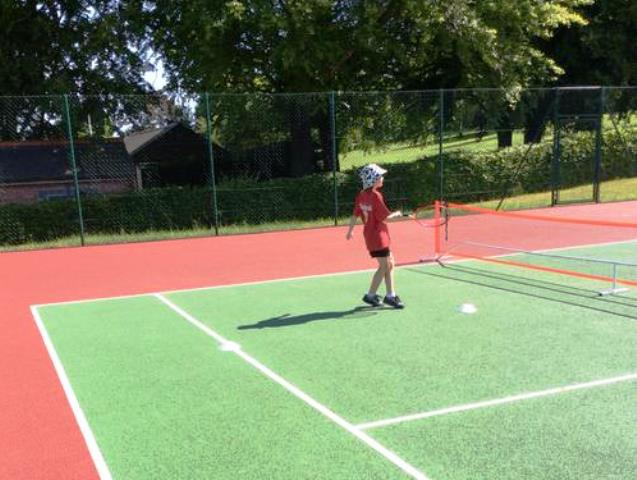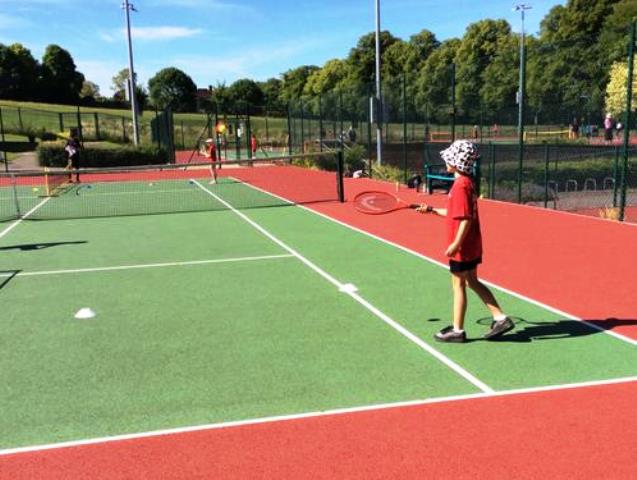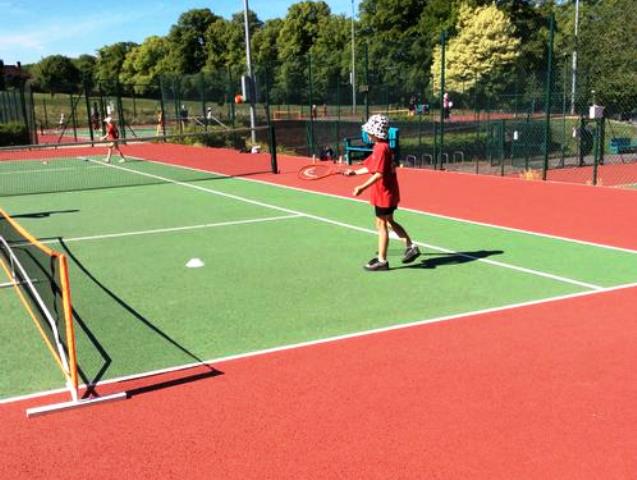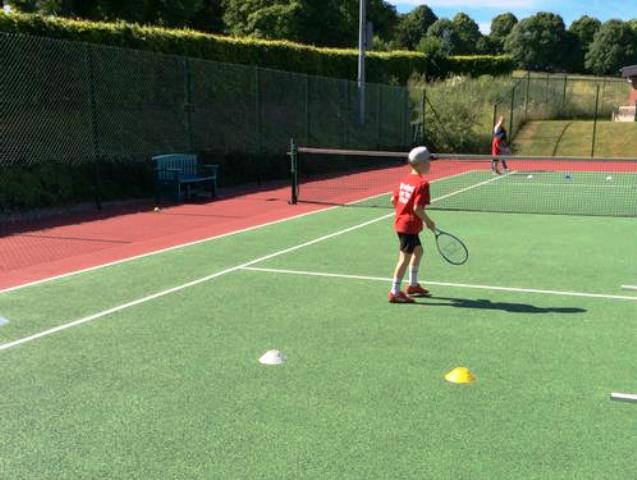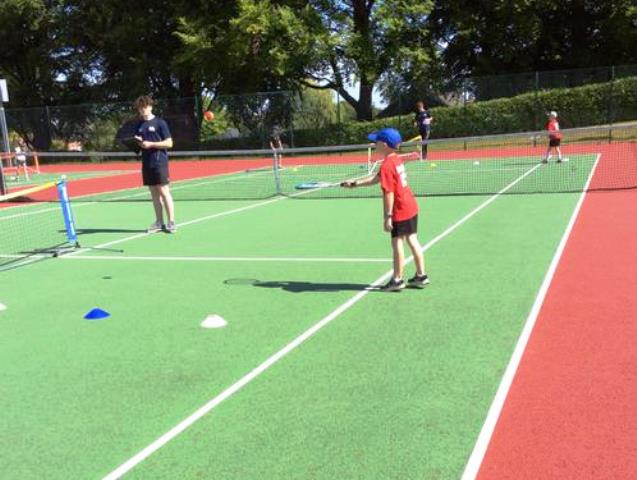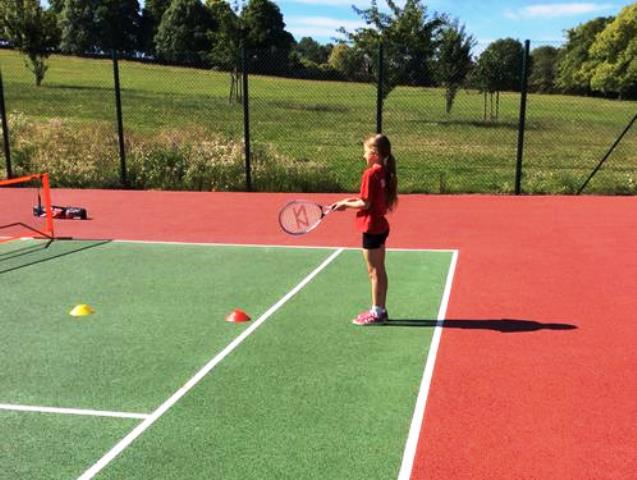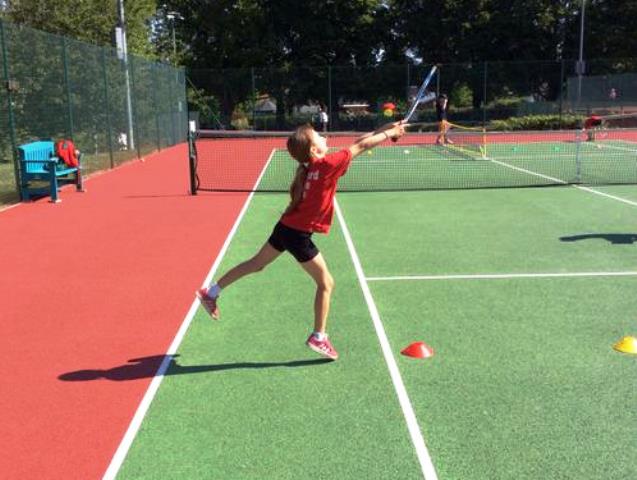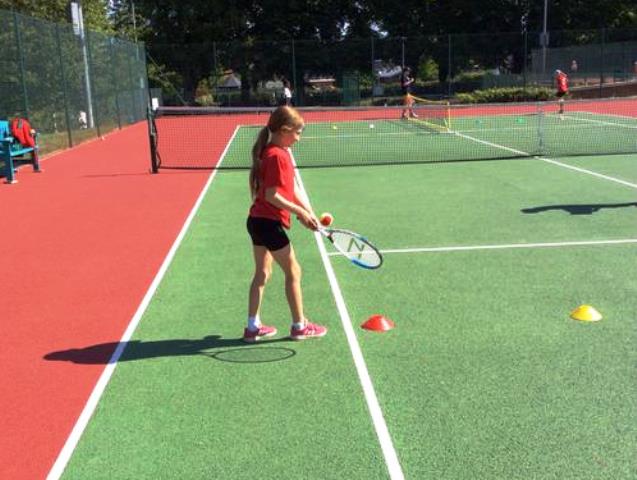 ---
KS2 Quadkids:
20 children from KS2 enjoyed a lovely afternoon in the sunshine at King Alfred's on Monday, for the annual KS2 Quadkids competition. Competing against 70 other children, they all took part in 4 events - standing long jump, throwing the Vortex Howler, a sprint and a long distance run. At this stage, the results have not been collated so we don't know if we have won anything, but we think all of the children who represented the school are winners - the all demonstrate great teamwork and excellent attitudes.
Thank you to Mrs Warner-King for organising everything and to the parents for providing lifts and support.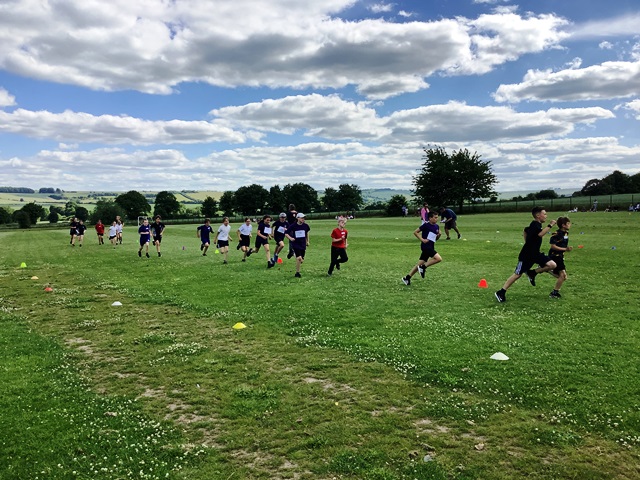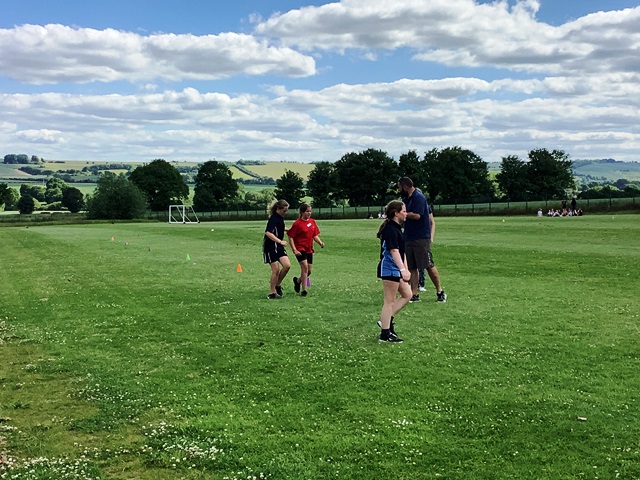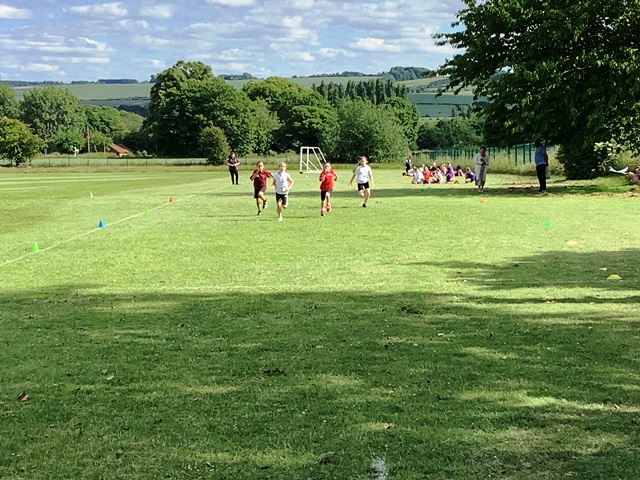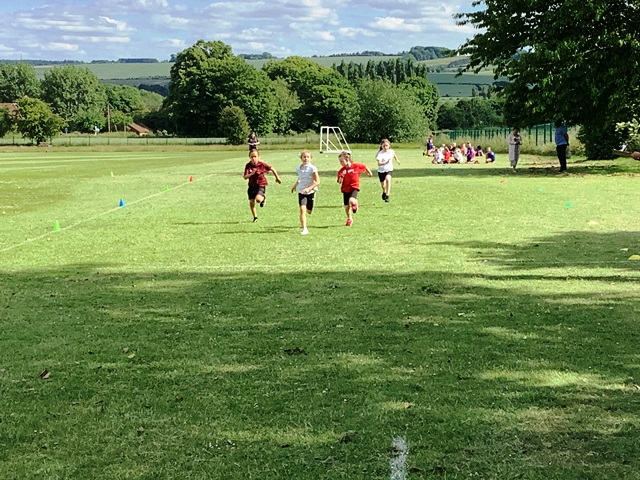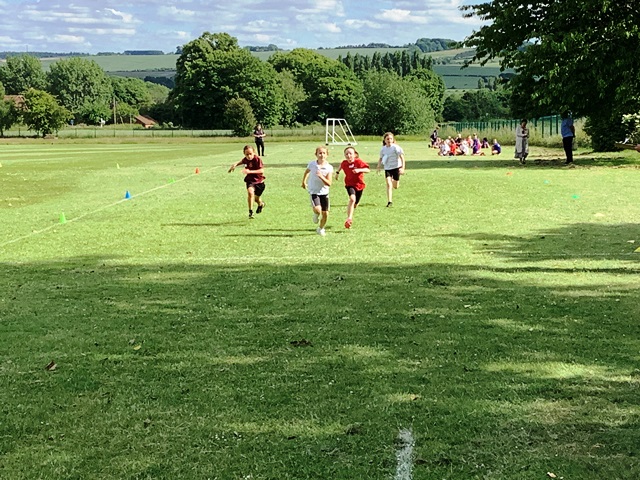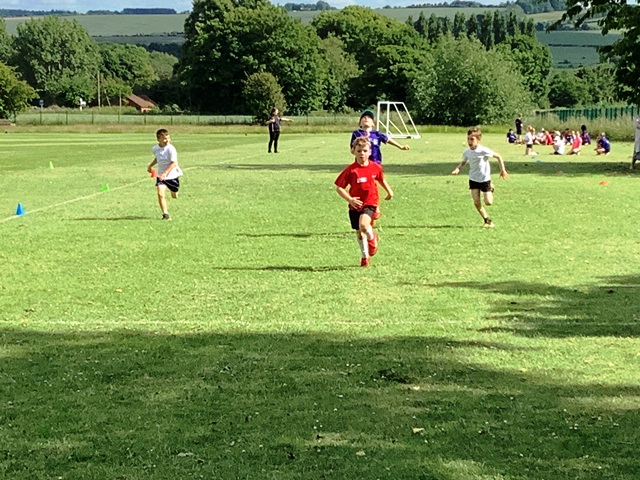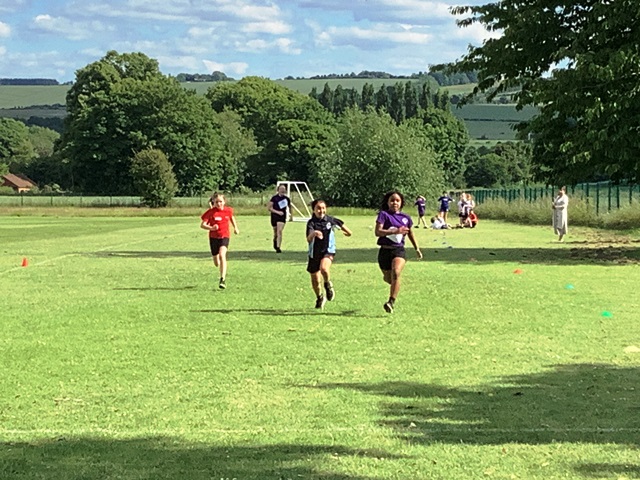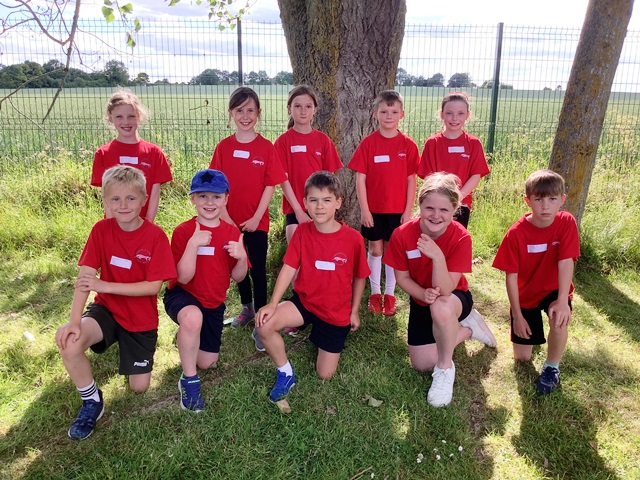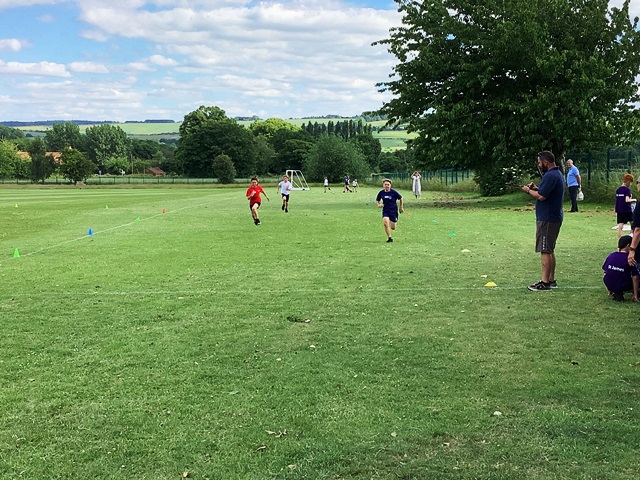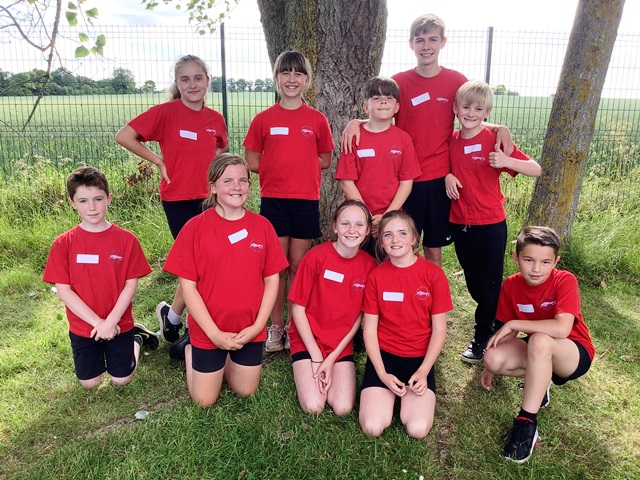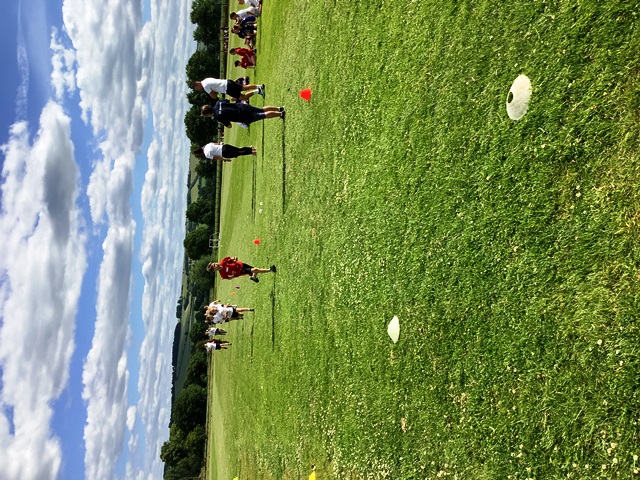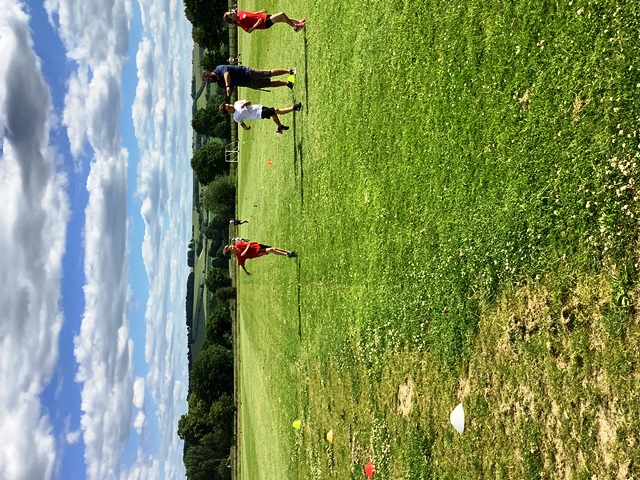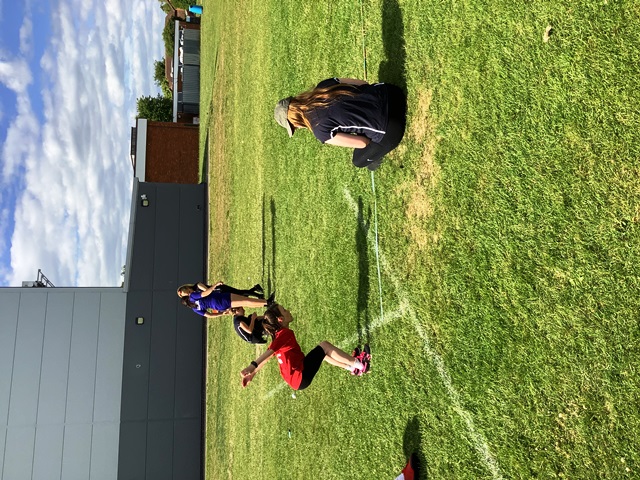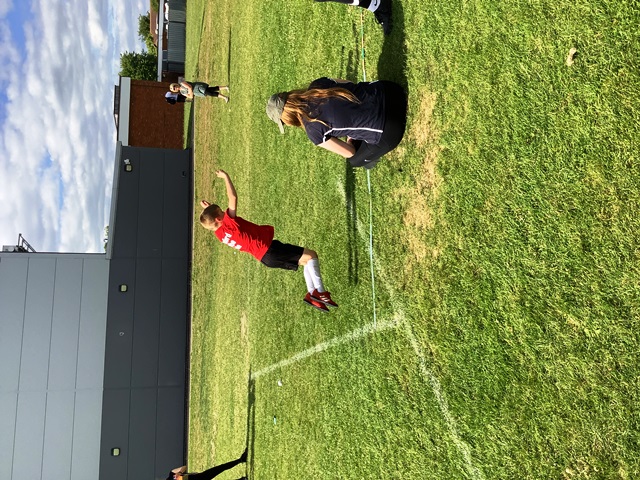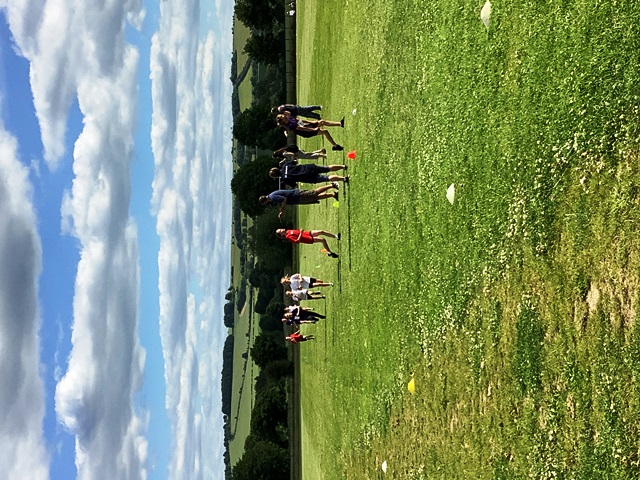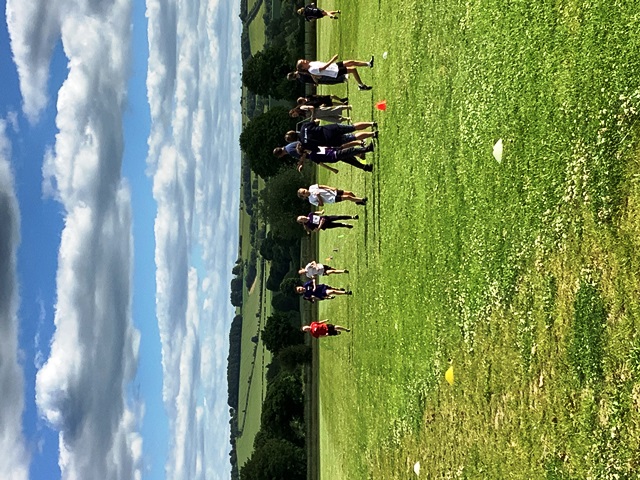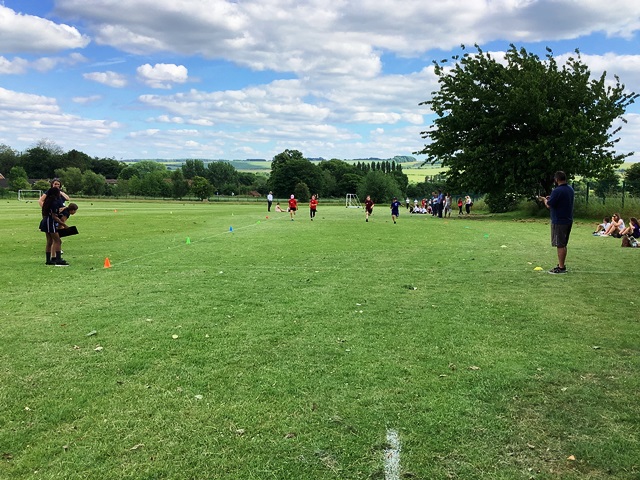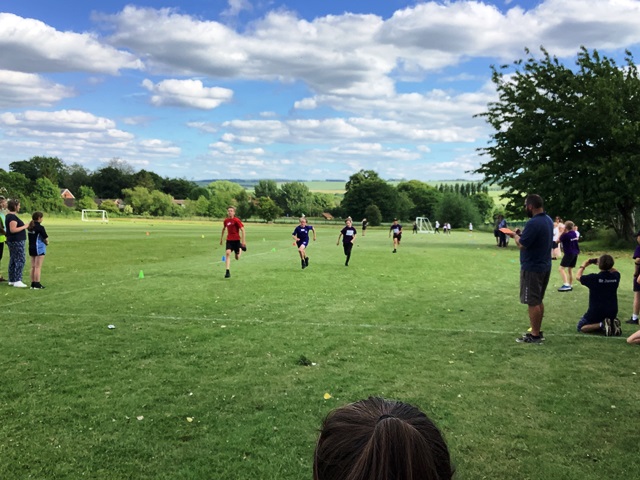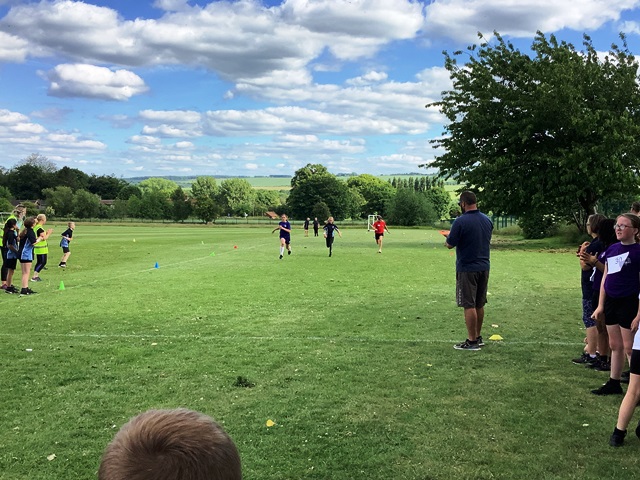 ---
Wantage Cricket Tournament:
The girls team consisted of Freya, Orlaith, Zoe, Skye, Kayleigh, Beth, Isabelle and Daisy. The girls played two other schools - St Amands and Wantage. The girls played really well and worked as a team. The girls won against Wantage - 131 runs to 134 and lost against St Amands - 121 runs to 139. Meaning the girls team came second overall.
The boys team consisted of George, Noah, Edward, Owen, Toby, Seth, Orlaith and Freya. The team played four other teams - Wantage, St Amands, Stockham A and Stockham B. The team played superbly, winning their first three games. Stockham B scored 135 runs to our 146 runs. Wantage scored 111 runs compared to our 123 runs. Stockham A scored 133 runs to our 136 runs. The team lost their final game against St Amands with 133 runs compared to our 114 runs. This meant the team finished second overall.
Well done to both teams - you were true stars!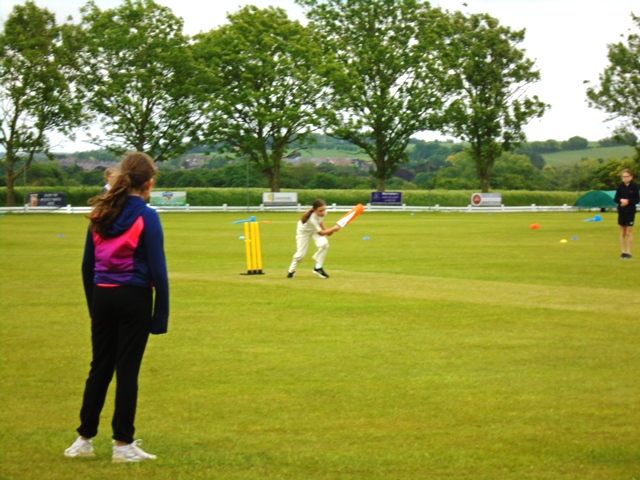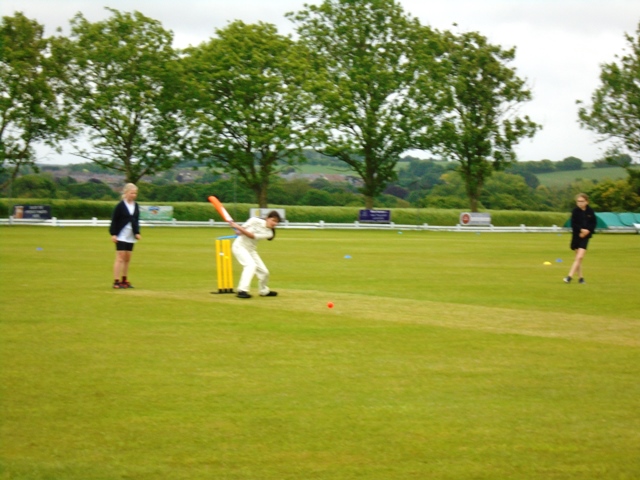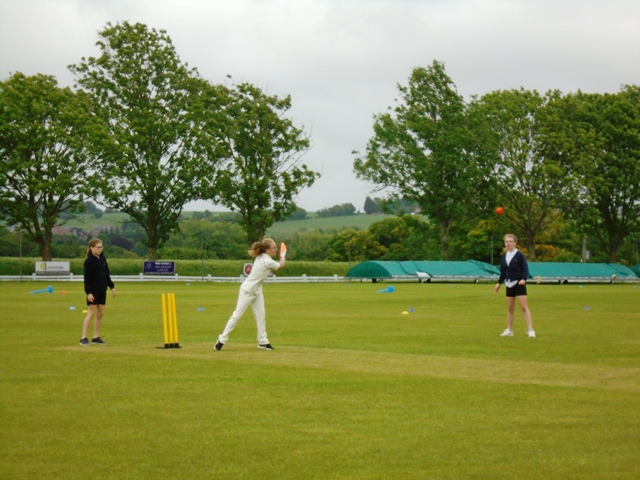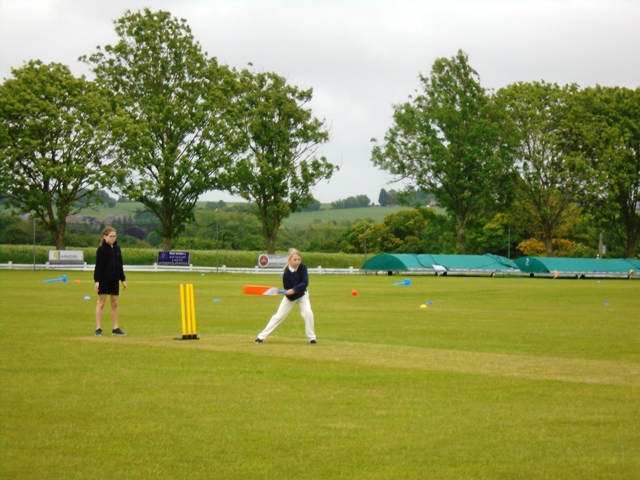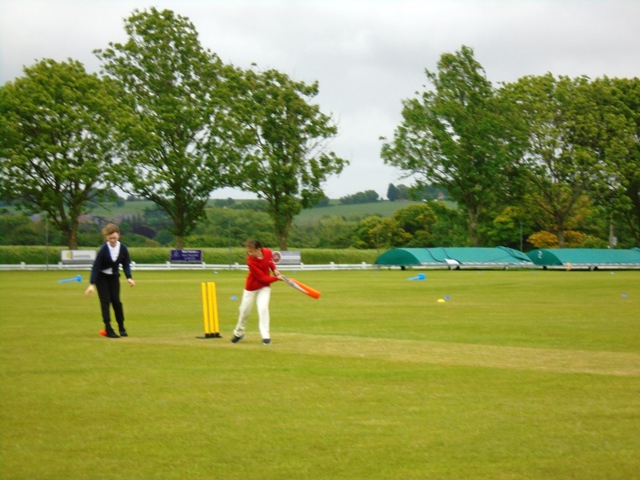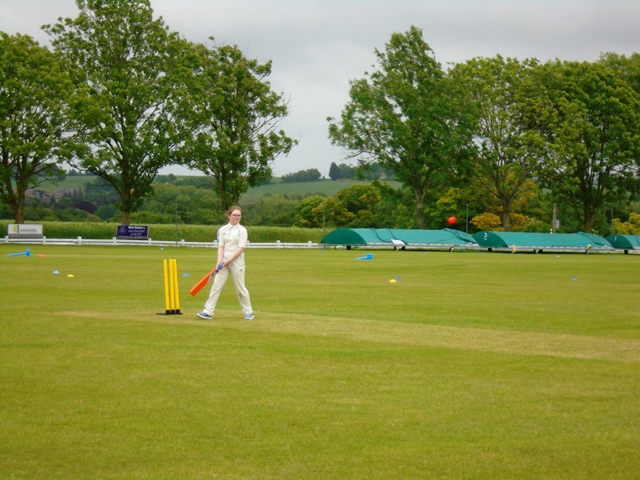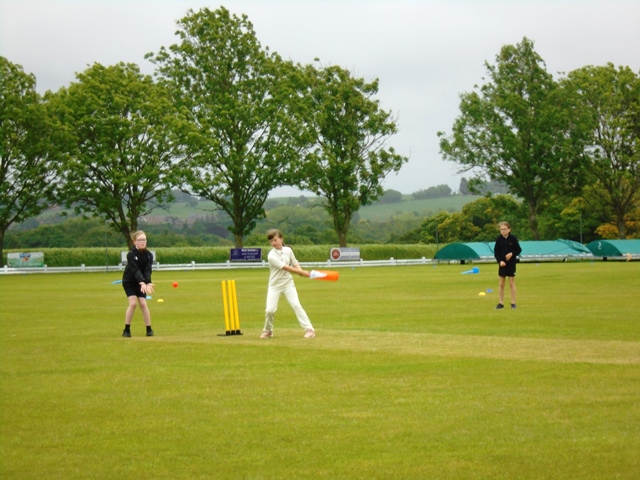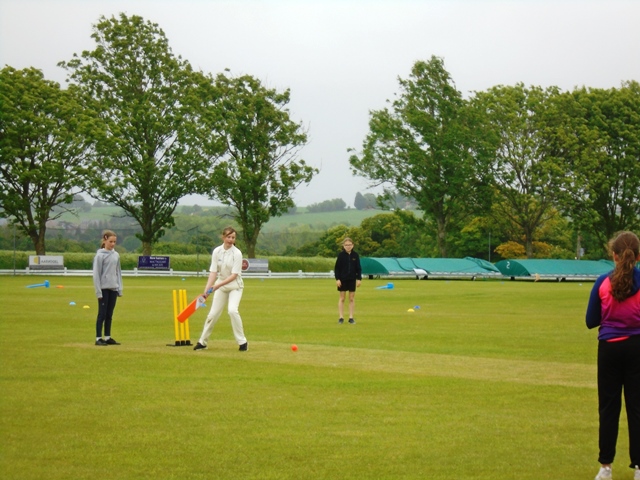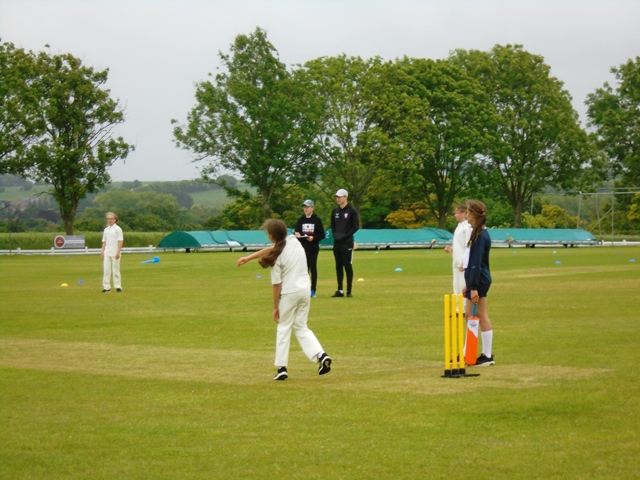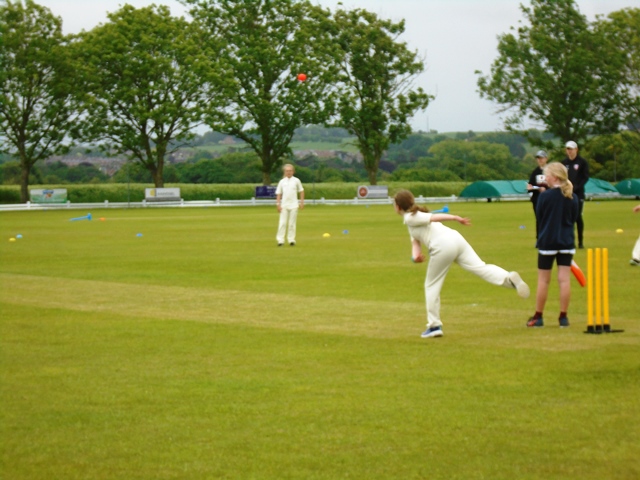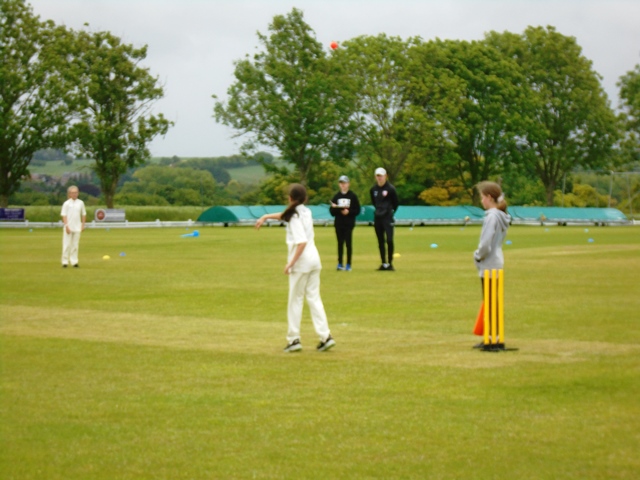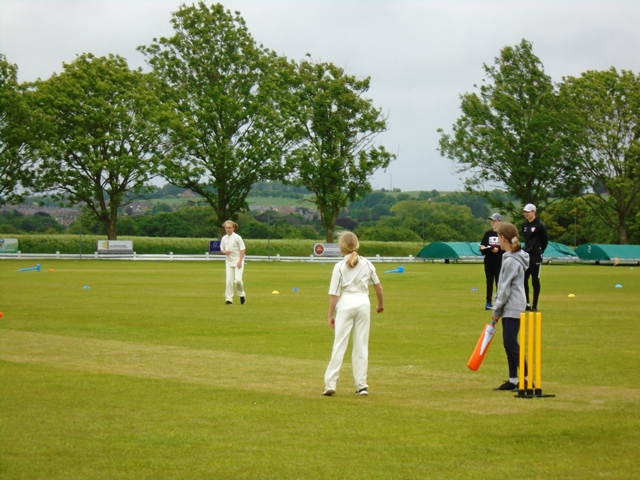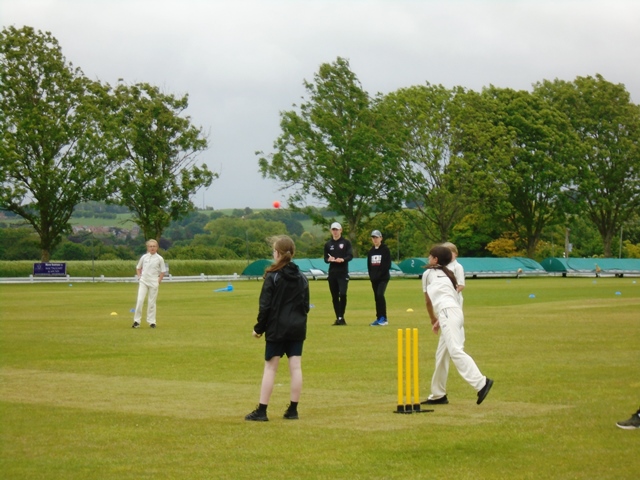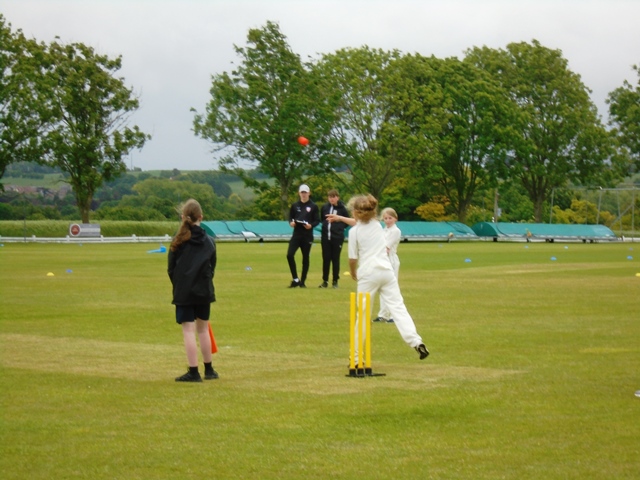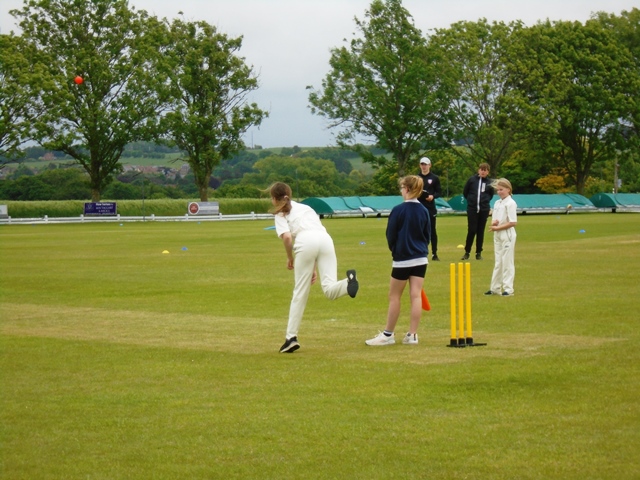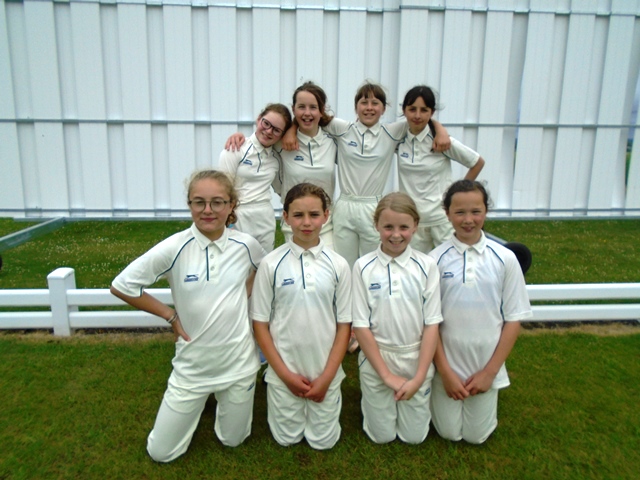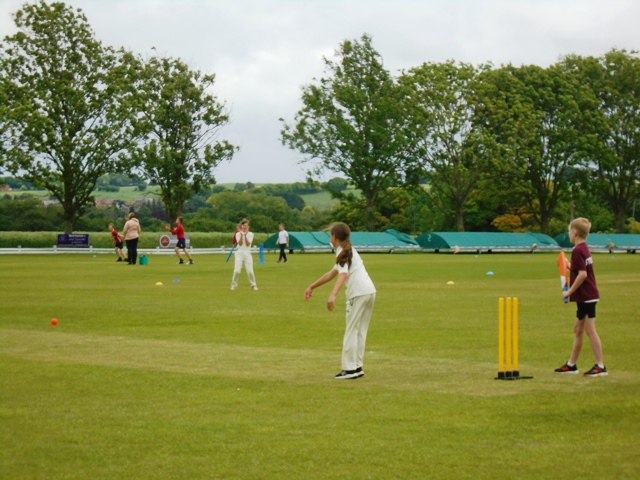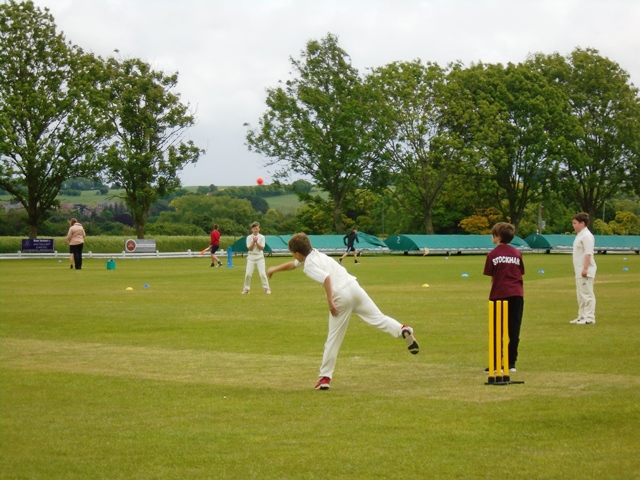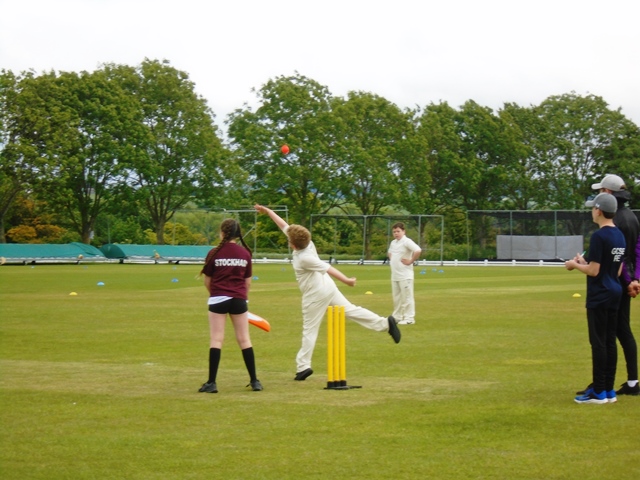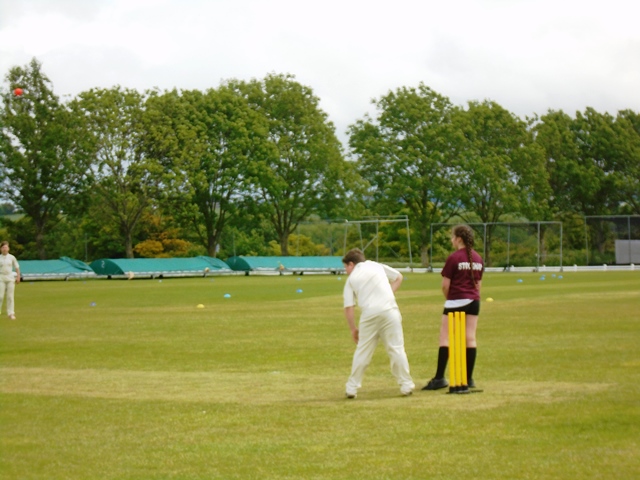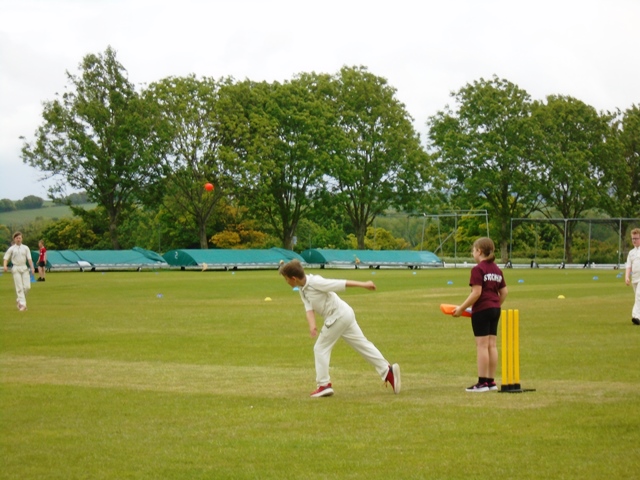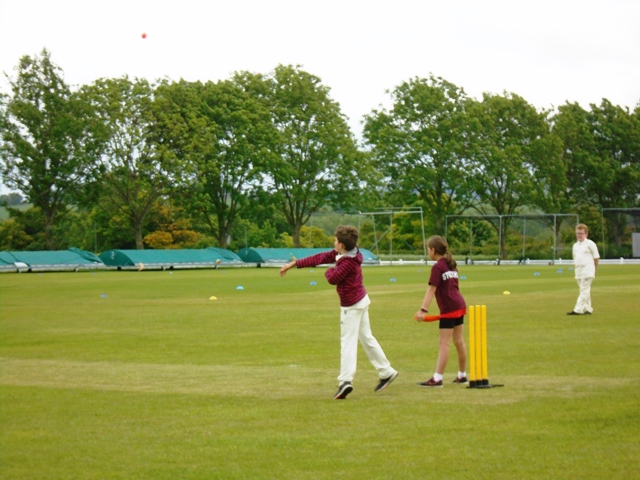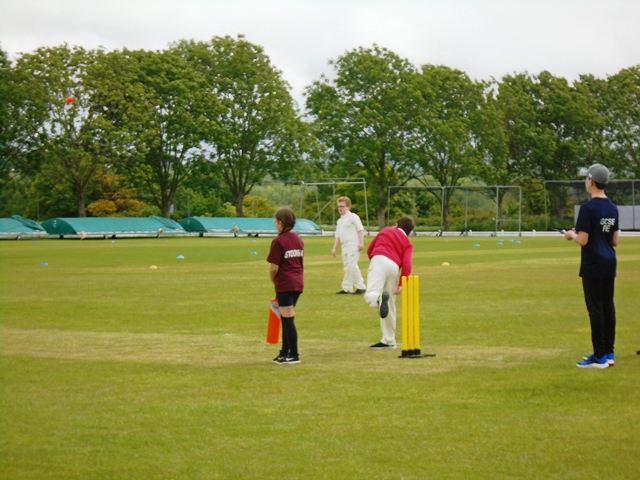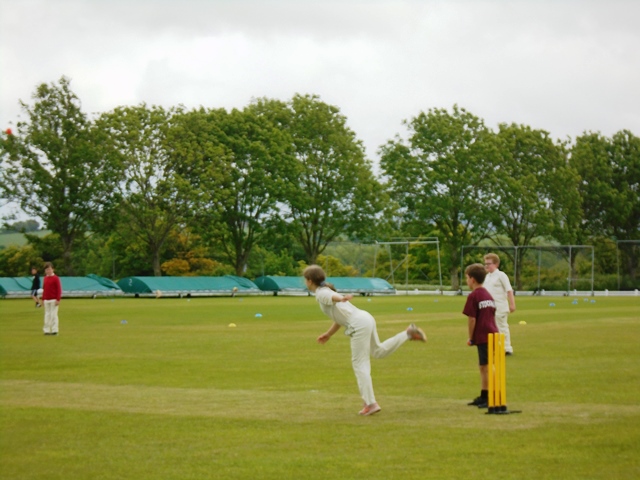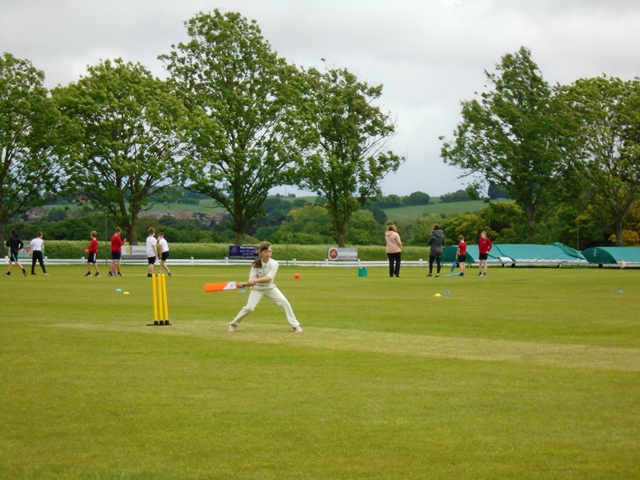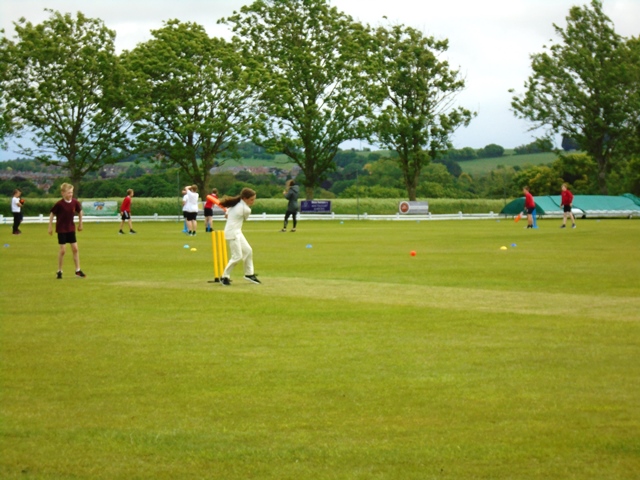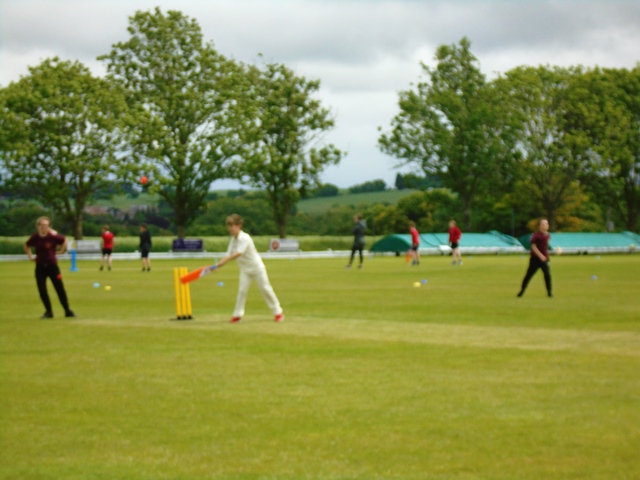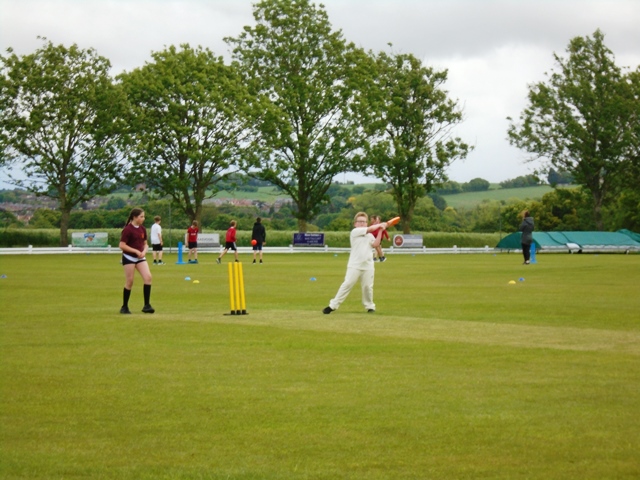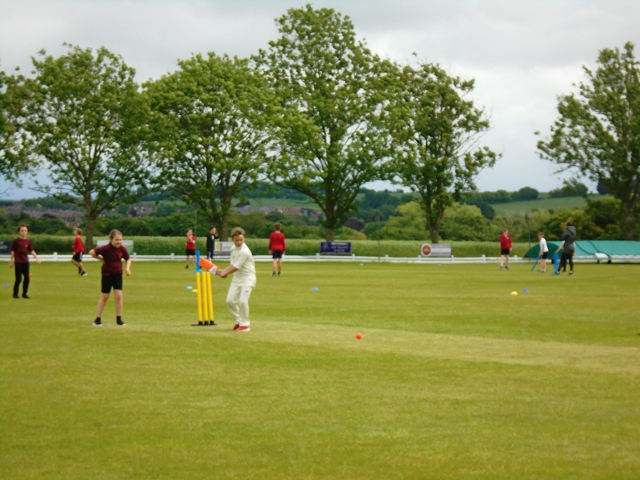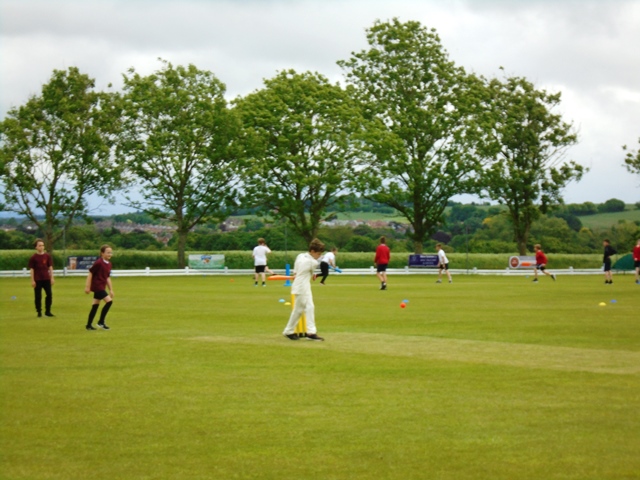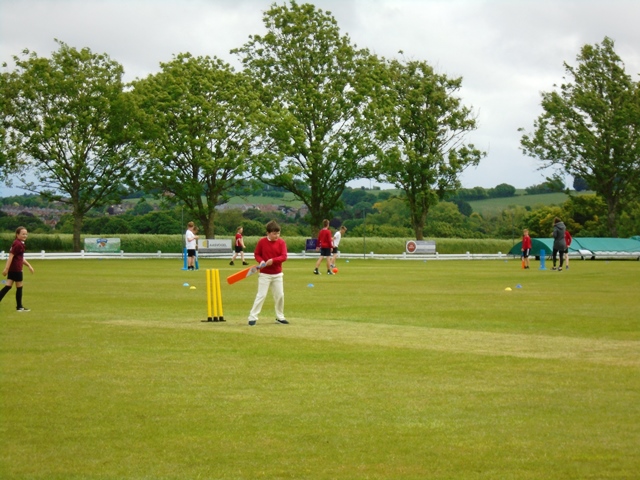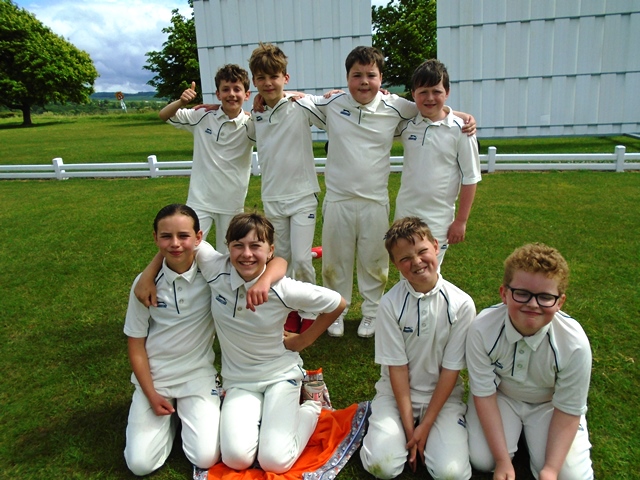 ---
Basketball 06.04.22:
Despite playing in wind and rain, the school basketball team represented Stanford with pride at a tournament on Wednesday afternoon.
The team of Y5 & 6 children played very well, getting through to the final and achieving second place.
Well done to all of the children for their team work and perseverance and thank you to Mr Scott and Mr Chadwick for their coaching skills and encouragement.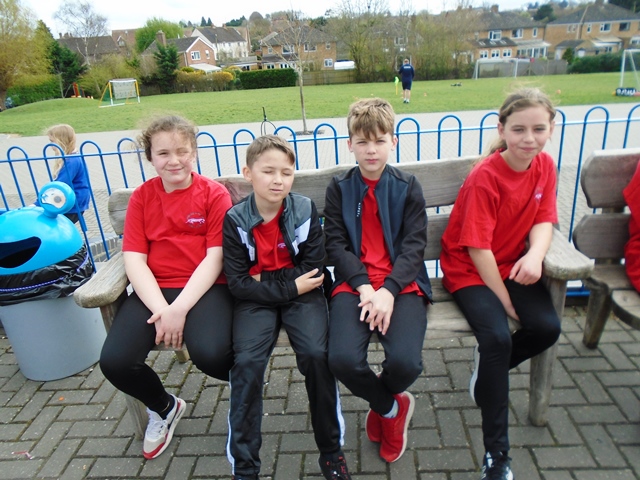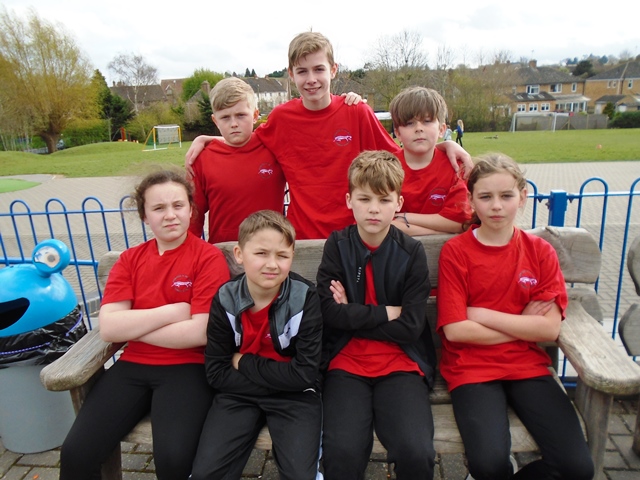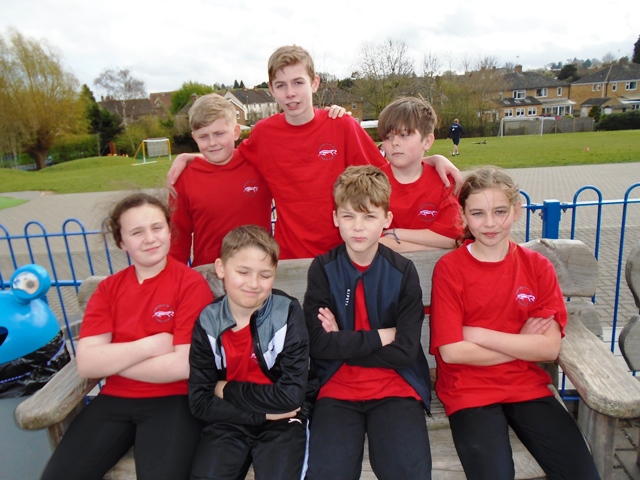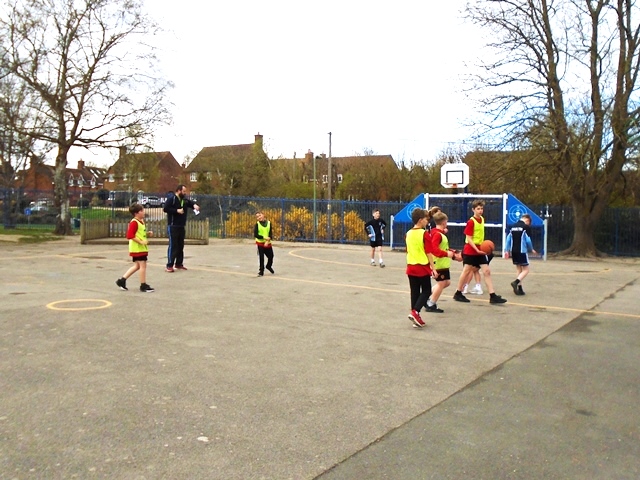 ---
Girls' Football 05.04.22:
On Tuesday 5th April the girls football team played away to Harwell school.
We played two games, the girls worked so well as a team, there was plenty of passing and everyone gave it their all which resulted in a 5-0 win. Goals scored by Beth, Francesca,Paige, Orlaith x2
We then played a second game where they all had a go in a different position, we drew 1-1. Goal from Orlaith.
They were all exhausted but still had the energy to sing all the way home!!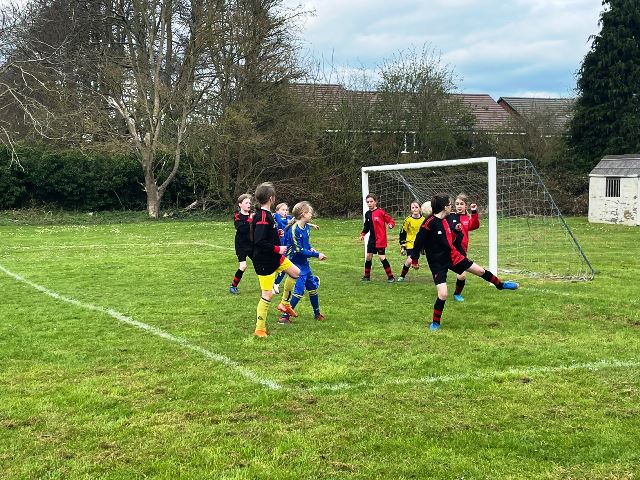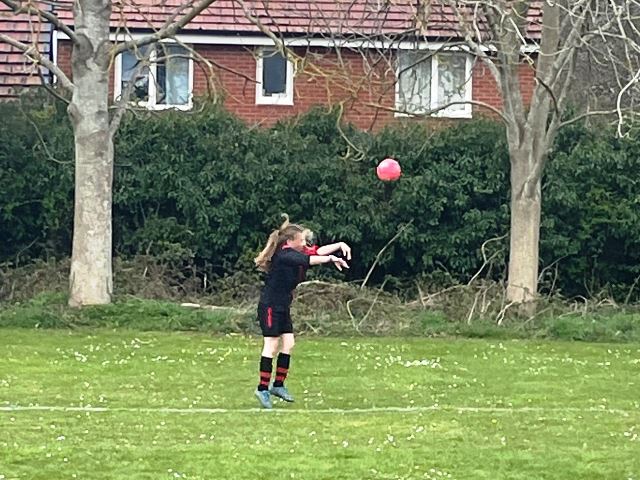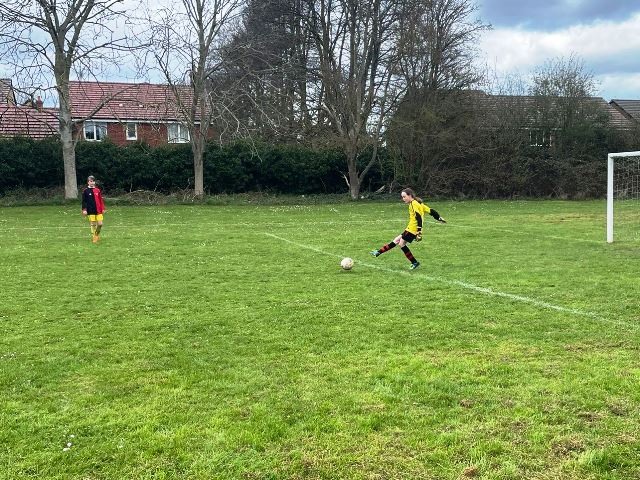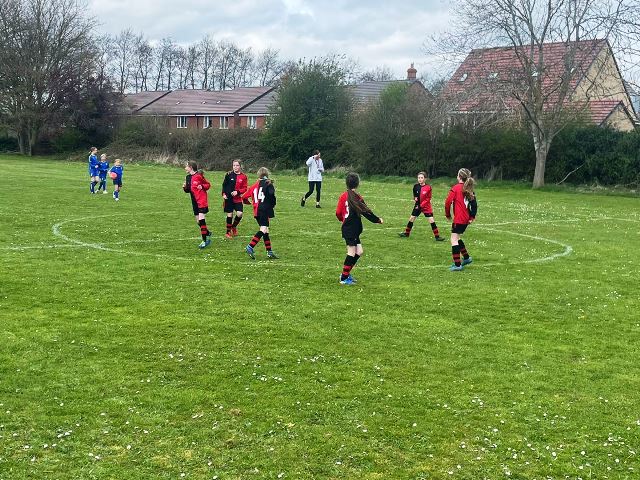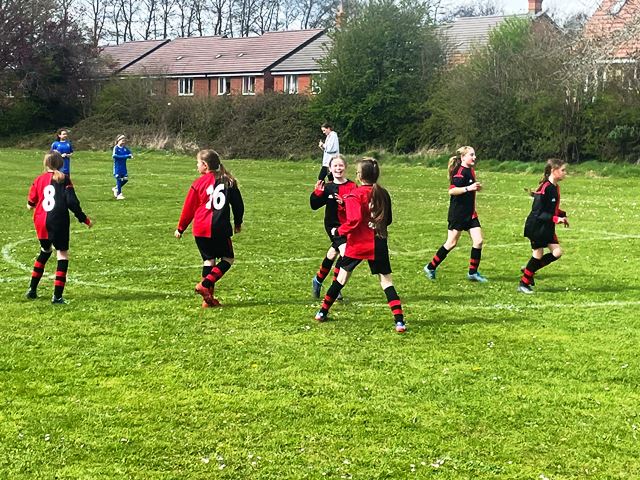 ---
Boccia at Radley College:
Megan, Scarlett and Imogen in Year 4 travelled to Radley College to compete in the Boccia County Finals. They played four matches and each match consisted of four ends. The girls won two matches and lost two matches.
After feeling nervous at the start of the long afternoon, by the end they ran over to the officials to say a massive thank you. The girls displayed great sportsmanship, teamwork and supported each other through every game with huge smiles.
Well done girls and thank you to Mrs Edwards for training the team and transporting them.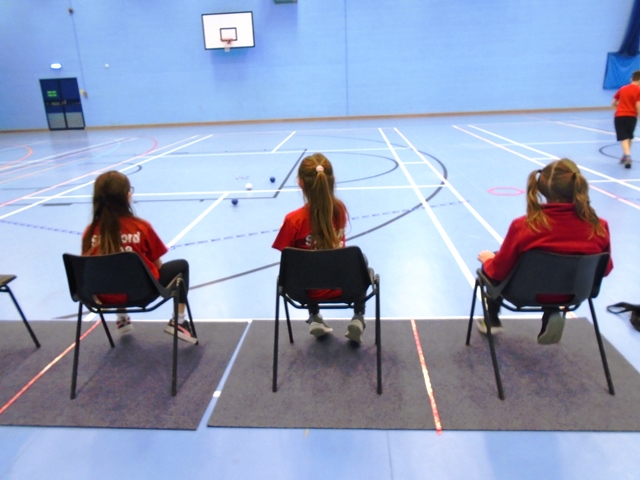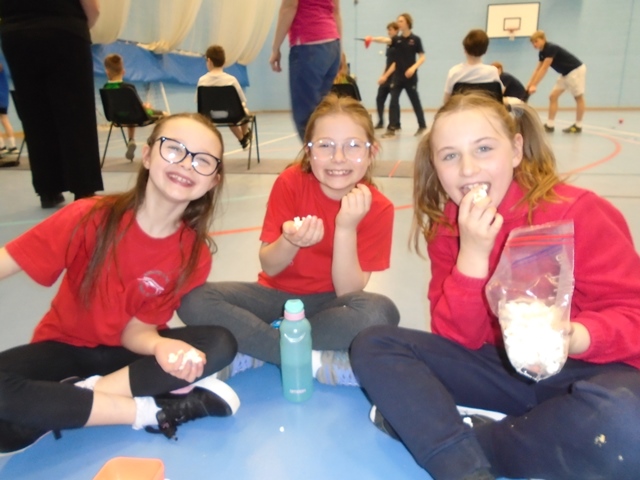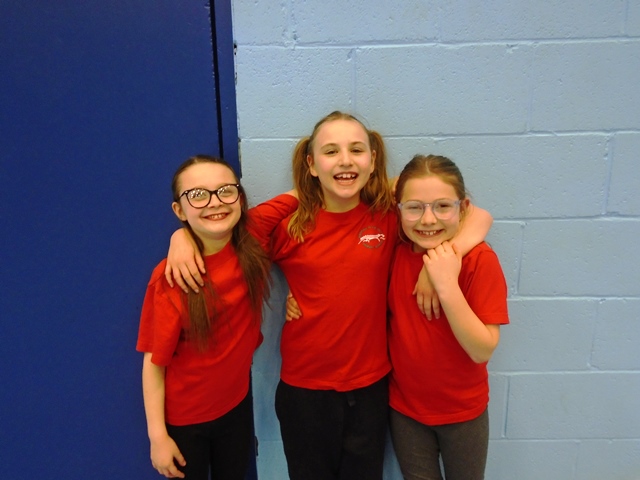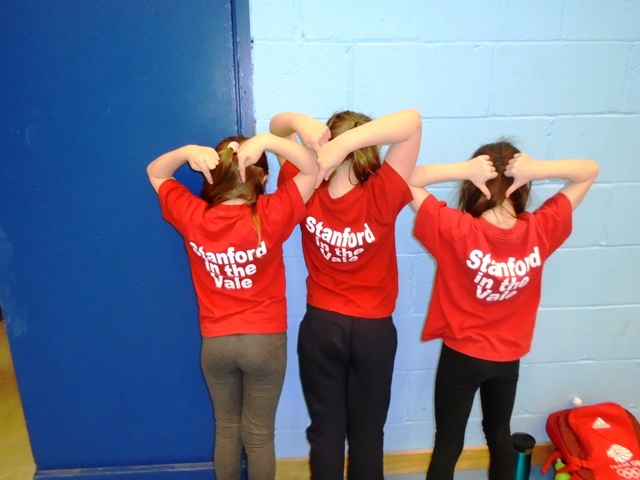 ---
Boys Football 23.03.22:
On Wednesday 23rd March, Jack T, Tommy, Mason, Edward, Roni, Lucca and Harry played away against Goring.
The team showed great improvement and are learning to work together. They did well with only 7 players on a very steep pitch.They lost 8-0.
---
Girls' Football 17.03.22:
On Thursday 17th March our Girls' Football Team played Goring.
The team consisted of Ella, Skye, Freya, Orlaith, Aimee, Faith, Beth, Francesca, Paige and Amathst. The team were 2-3 down but Orlaith managed to score with 20 seconds to spare, giving a final score of 3-3. Goal 1 and 3 were scored by Orlaith and goal 2 by Francesca.
The girls played an amazing game and were so positive throughout.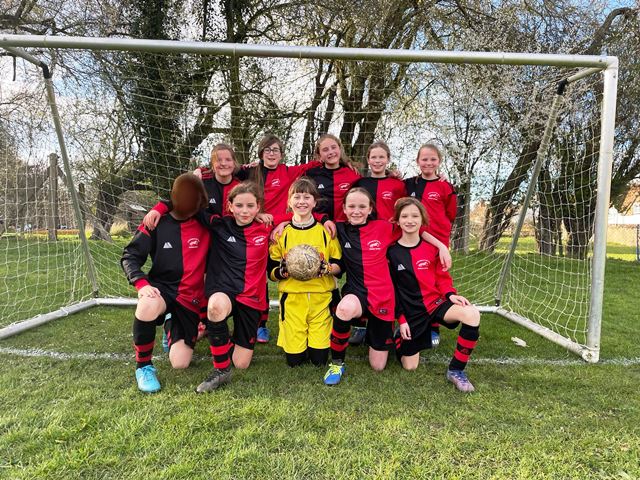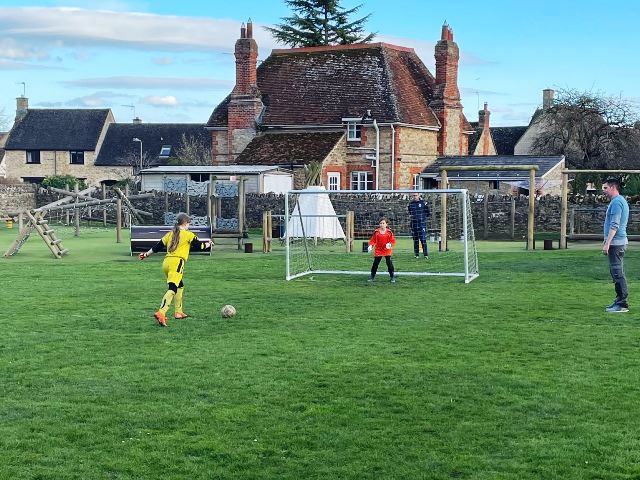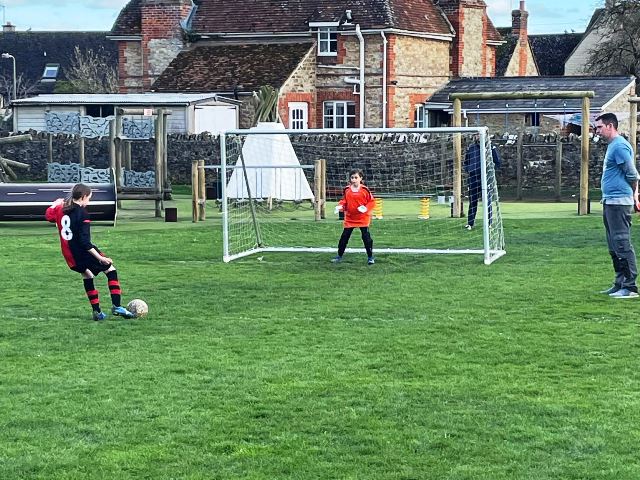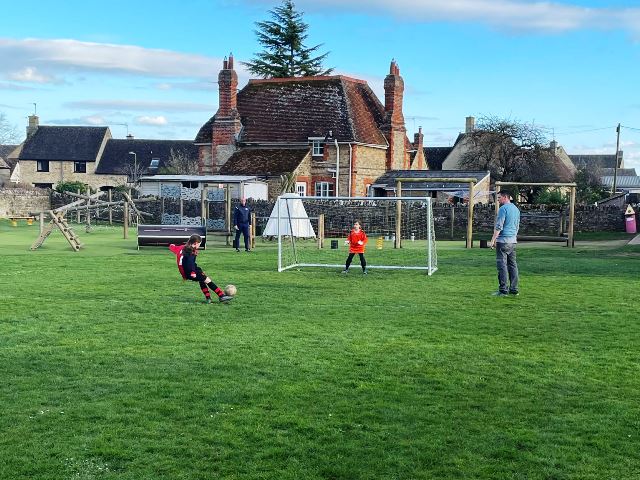 ---
Vale Boccia 15.03.22:
On Tuesday 15th March six Year 4 children went to the Vale Boccia competition in Faringdon.
After some initial nerves, Megan, Scarlett, Imogen, Mollie, Oliver and Paynton all showed great determination and team work. Both teams played three matches each.
Congratulations go to Stanford B (Imogen, Scarlett and Megan) who go through to the County finals next week. Well done!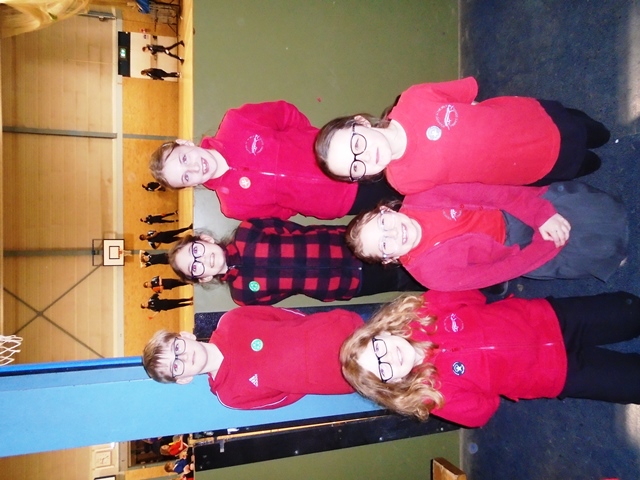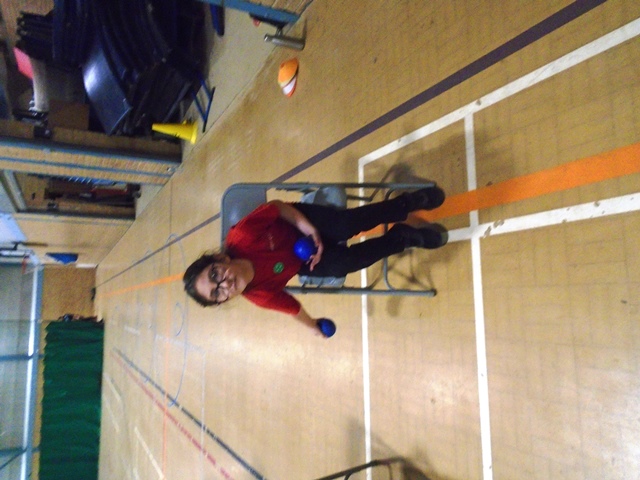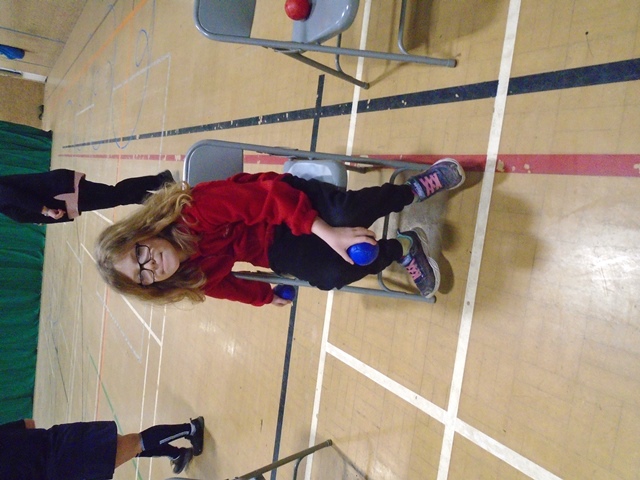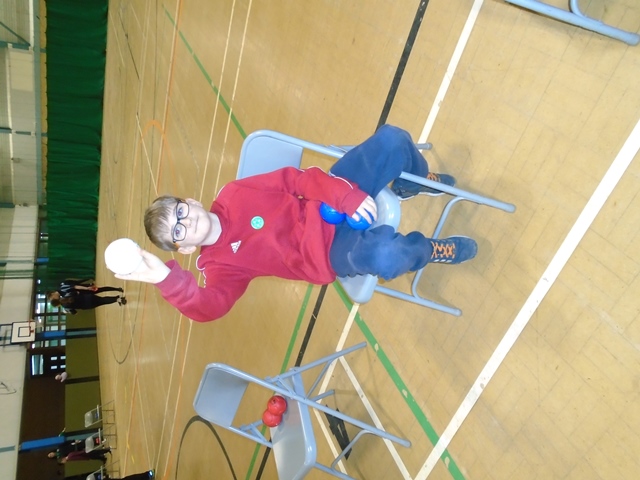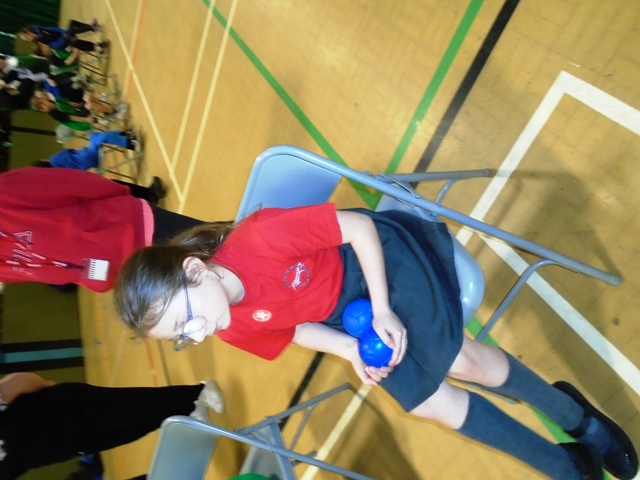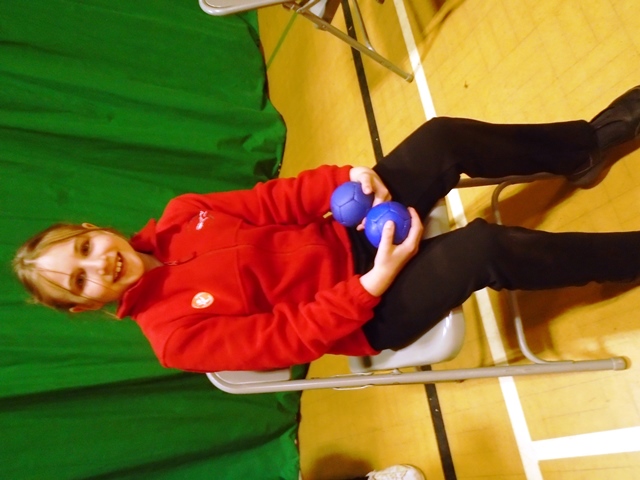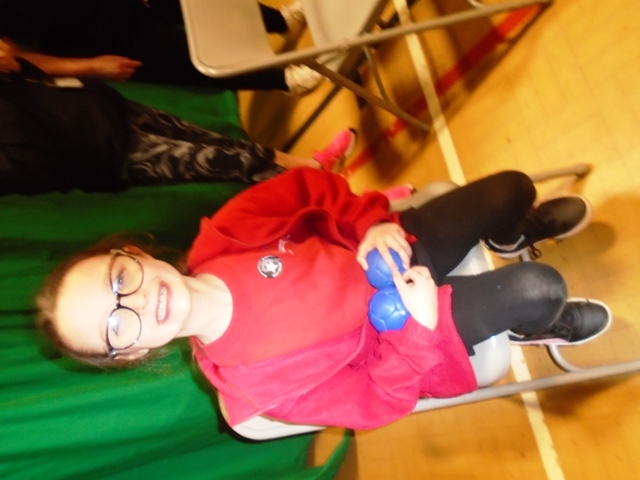 ---
Oxfordshire Dance Festival 10.03.22:
On Thursday 10th March our Year 3 Class took part in the Oxfordshire Dance Festival in Oxford New Theatre. They performed an amazing routine to songs from Matilda, The Musical.
The children were true stars performing on the stage of the theatre, in front of a massive audience. They also got to watch the dance routines of other schools. It was an amazing experience for them. As one child stated 'I will remember this forever!'
Well done to the children and Mrs Warner King for all their hard work.
Many thanks to the parents and Mr Rhodes who helped transport the children.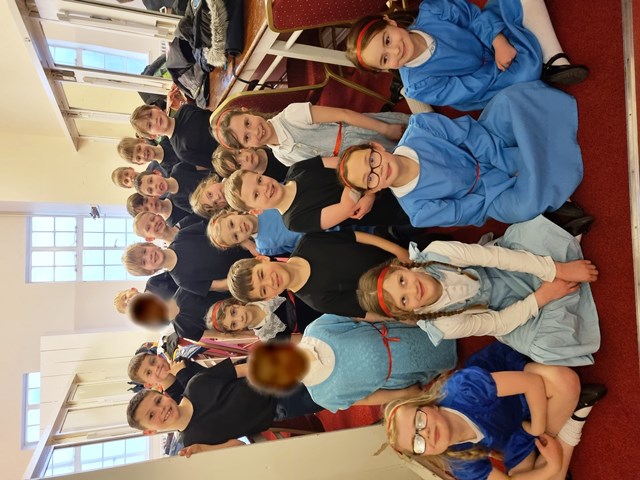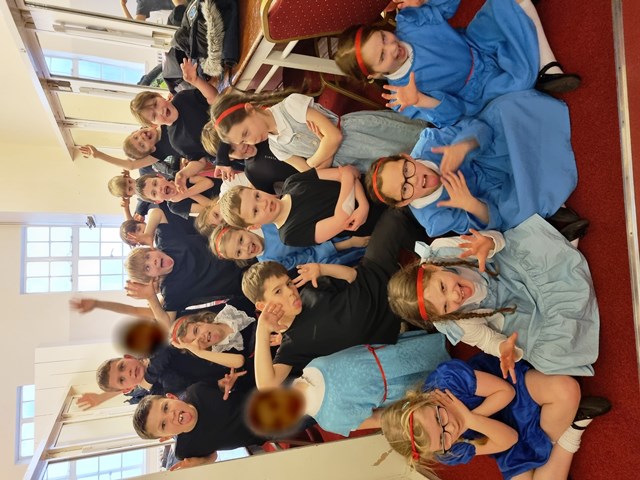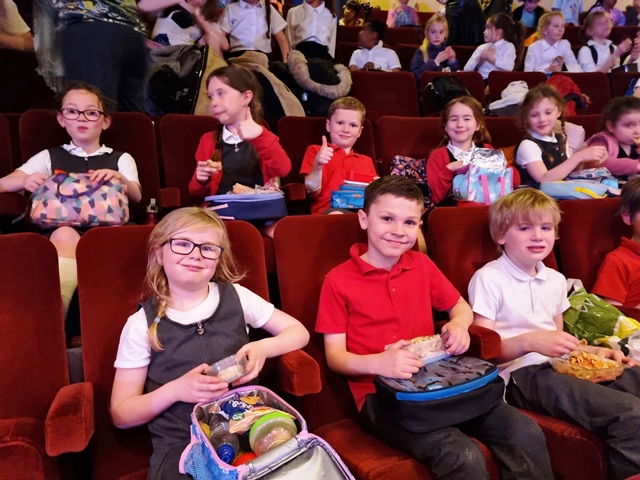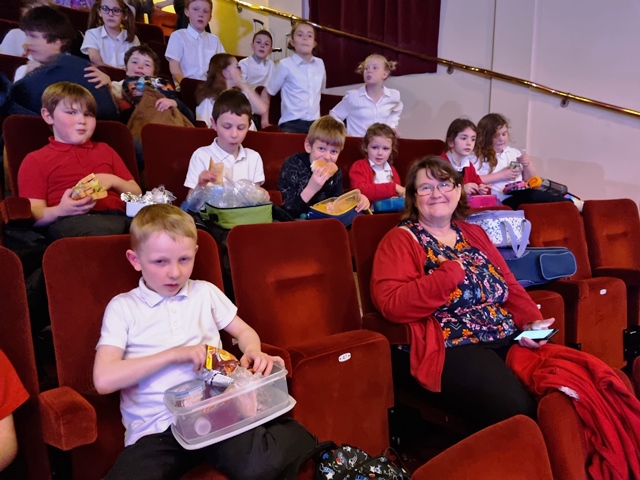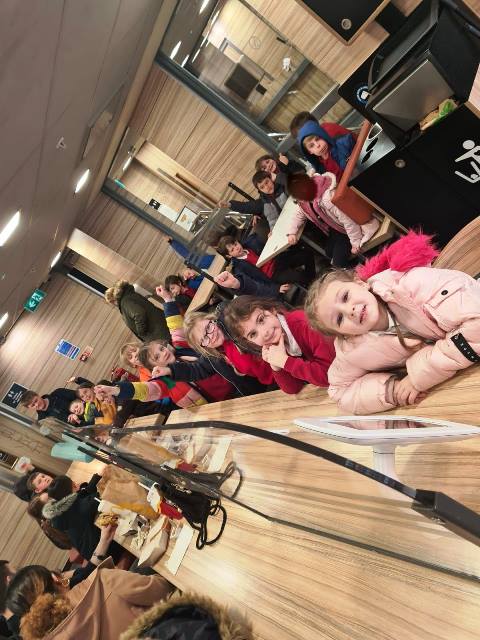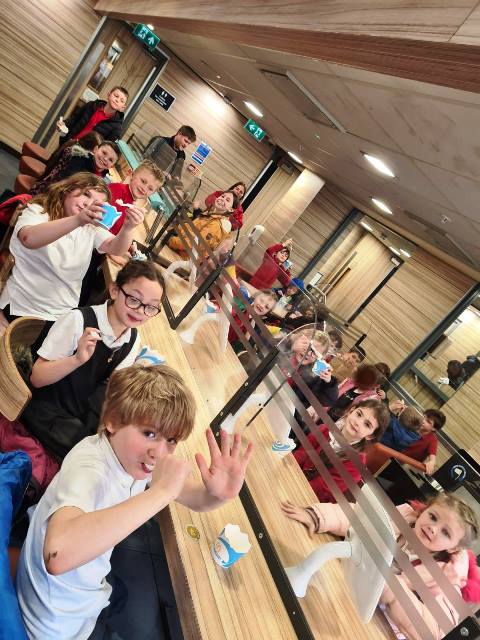 ---
Hockey 10.03.22:
On Thursday 10th March, Tommy, Noah, Mason, Francesca, Emilia and Lily took part in a Oxfordshire Schools Hockey Tournament at Tilsley Park, Abingdon.
The children behaved brilliantly and encouraged each other superbly.
Although they lost all four games played, their performance improved significantly with each game and ended up with them scoring in the final game.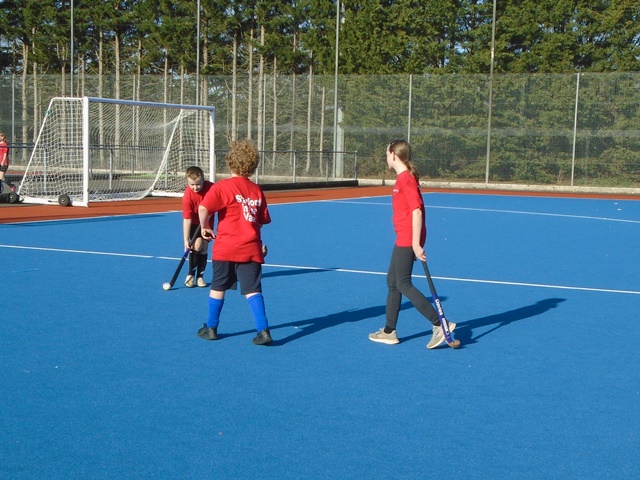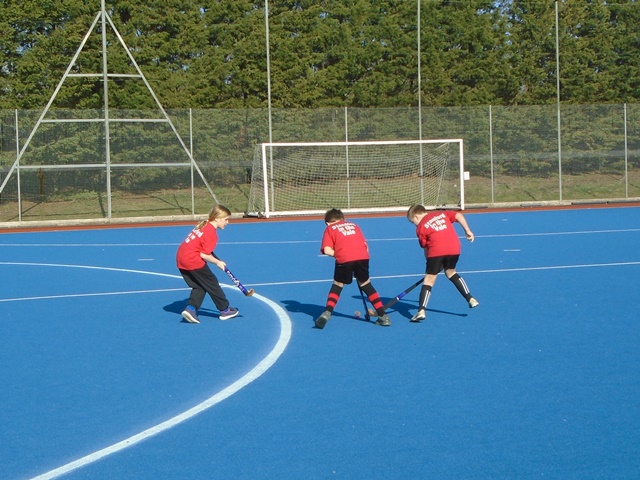 ---
Boys Football 10.03.22:
On Thursday 10th March the boys team played Sonning Common at home. The team consisted of Jack T, Tommy, Mason, Edward, Finley, Roni, Lucca and Harry.
The boys made some amazing tackles and stayed in good spirits throughout.
The final score was 19-0 to Sonning Common.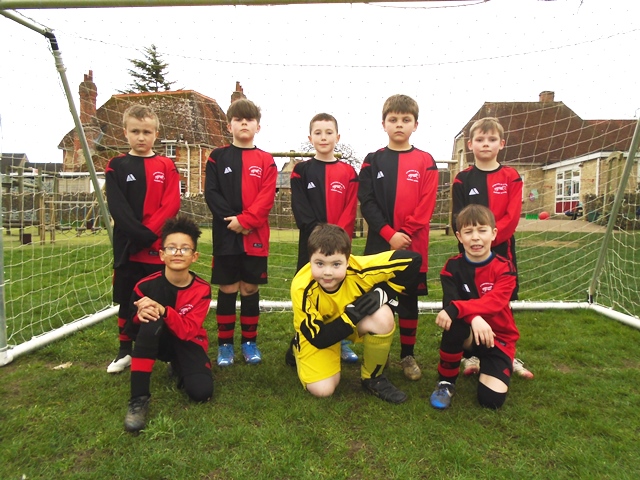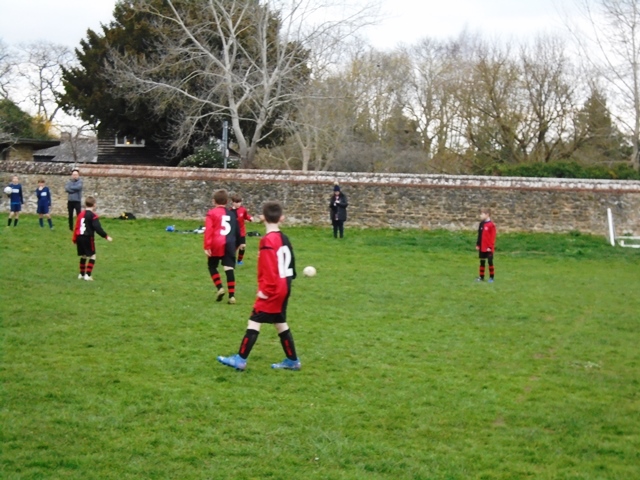 ---
Netball 09.03.22:
Our Netball Team Ruby, Jack, Freya, Seth, Beth, George, Paige, Francesca and Faith played four matches on the 9th March.
They drew two matches with the score 1-1 and 0-0 and lost two with the score 1-0 and 1-0.
The team had lots of shots at goal but just couldn't get the ball in the net.
The team kept smiling throughout, tried their best and supported each other.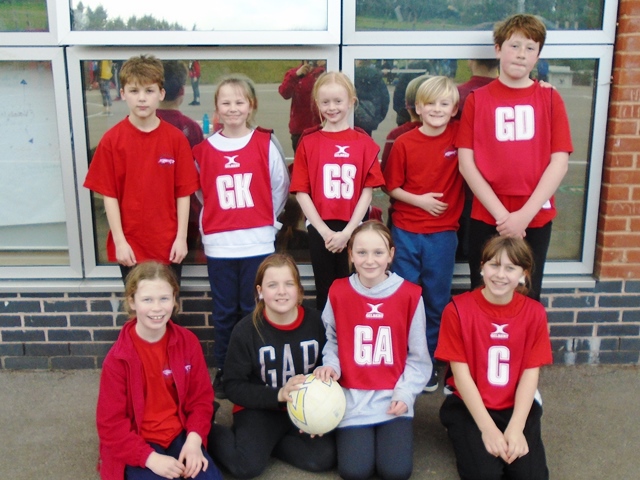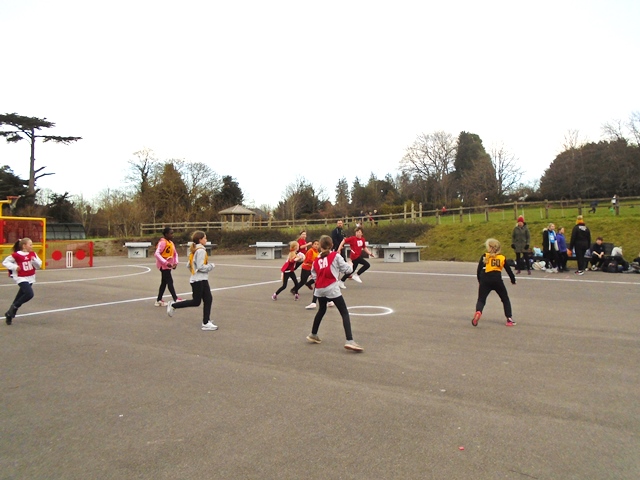 ---
Boys Football 01.03.22:
On Tuesday 1st March the boys football team had their first match at home against All Saint's School in Didcot. Playing in the team were Jack T, Tommy, Mason, Edward, Finley, Lucca, Roni and Ethan.
All Saint's won 5-0 but the boys had lots of shots on goal in the second half as they grew in confidence. The boys are ready and full of enthusiasm for their next game, next week.
---
Football at St James School 16.02.22
On Wednesday 16th February the girls football team— Skye, Ella, Aimee, Freya, Frankie, Paige, Beth and Faith played in a tournament at St James School.
There were six teams involved and we came fifth.
Wantage 0-2 (Frankie scored both goals). Grove 2-0. Charlton 3-0. Wantage A 1-1 (Frankie scored). St James 1-0.
It was really good fun and we scored lots of goals. We can't wait for the next game, now we are getting used to our team! We loved it!
Thank you to our coach Miss Watkins for training us and taking us to the games. Many thanks to the parents and Mr Rhodes for transporting us.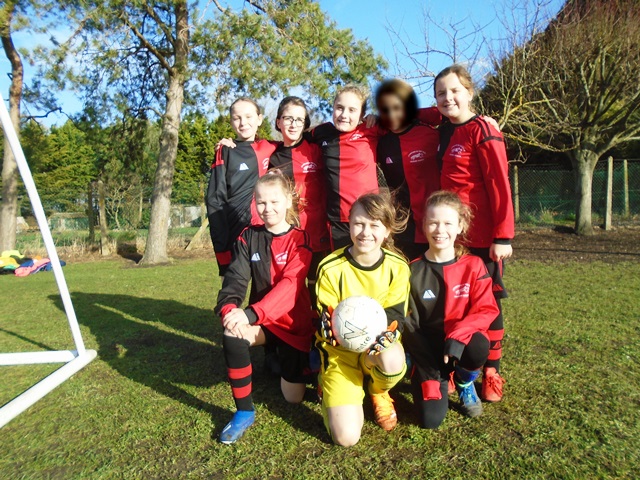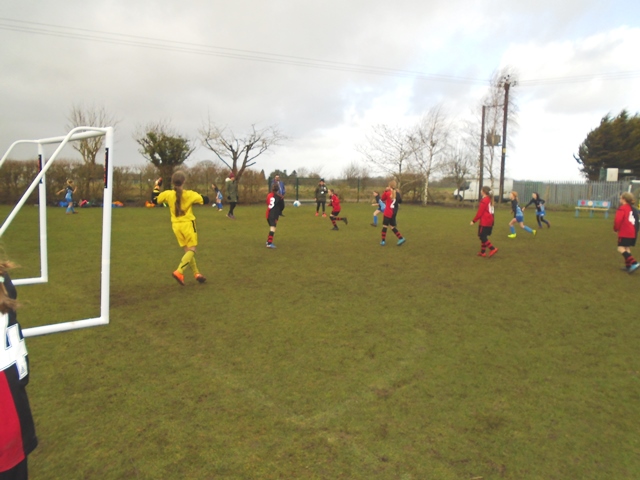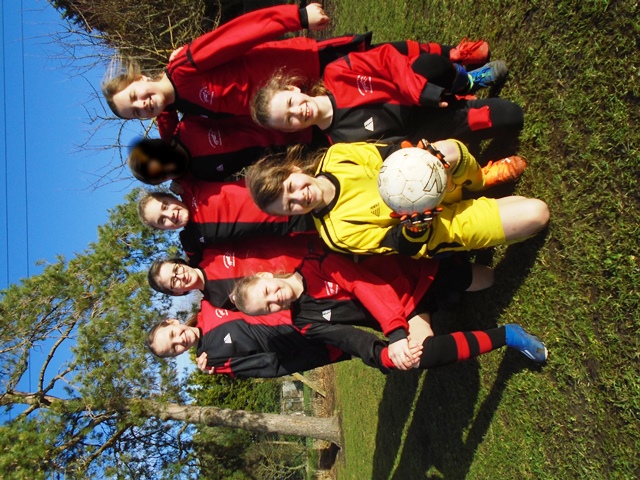 ---
Football at Goring CE 09.02.22
On Wednesday 9th February the girls football team—Skye, Ella, Aimee, Freya, Frankie, Paige, Amathst, Beth and Faith played against Goring CE Primary School. We did the best we could.
We did loose 4-1 but we had so much fun and everyone enjoyed it very much.
At the end of the first half the score was 0-1 but in the second half we were really tired.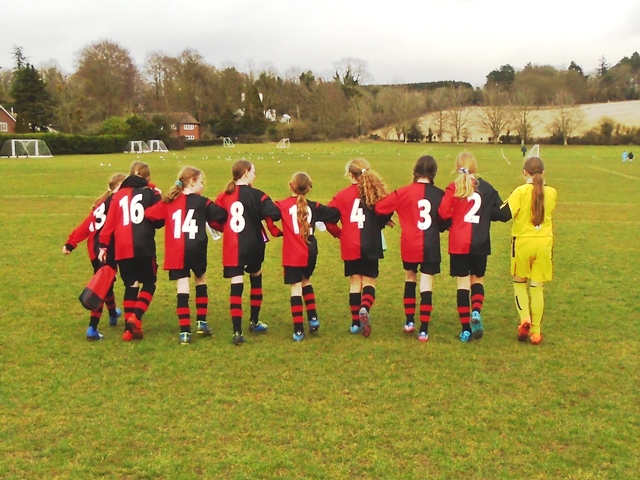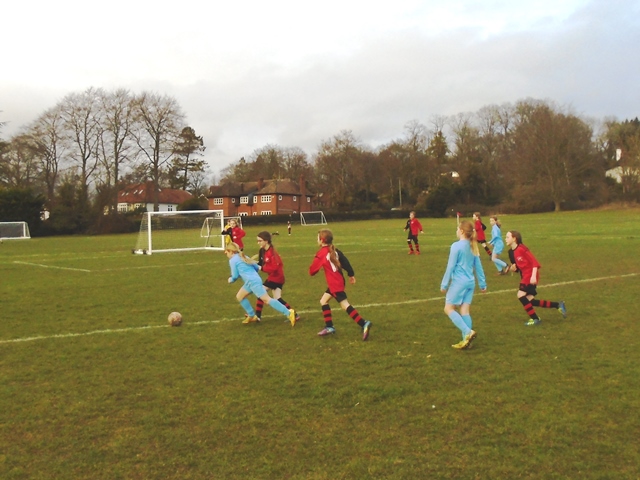 ---
Boccia at Wantage 17.11.21
On Wednesday 17th Nov six Year 4 children, Paynton, Scarlett, Megan, Oliver, Mollie and Imogen attended a Boccia fun competition in Wantage.
This was the first sporting activity some of these children had taken part in. After a few initial nerves they settled into their games and showed fantastic concentration as the games progressed.
They played amazingly. Stanford A won 5 games and lost 1. Whilst Stanford B won 4 games and lost 2. This meant they received second and third place.
I was extremely proud of them all. They behaved perfectly and showed great team work and support for each other. They can't wait for the next competition in Faringdon!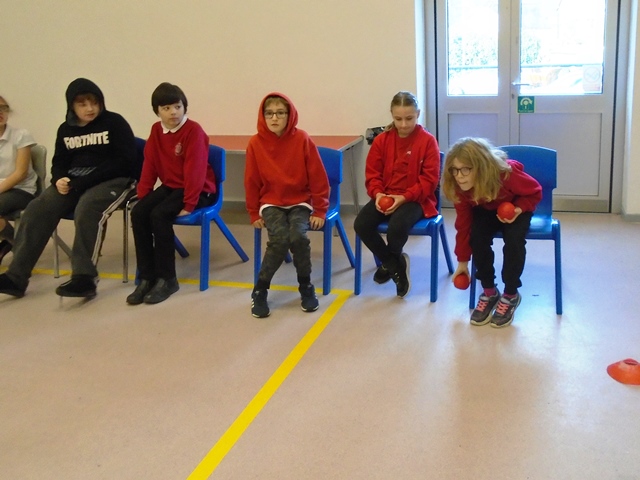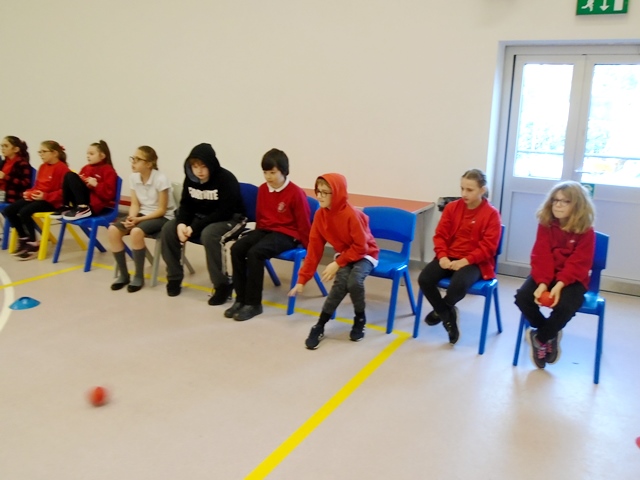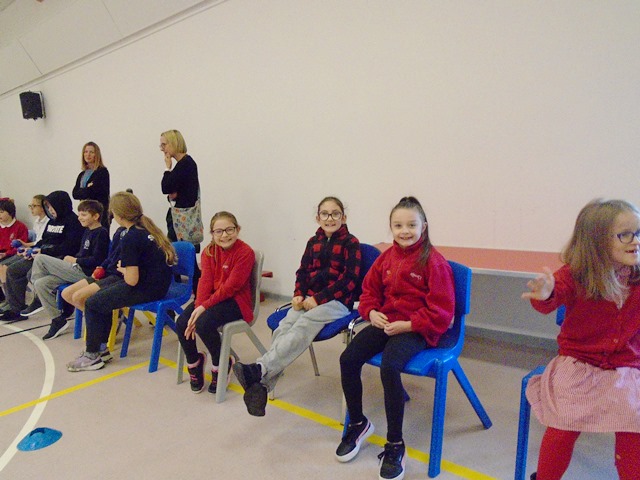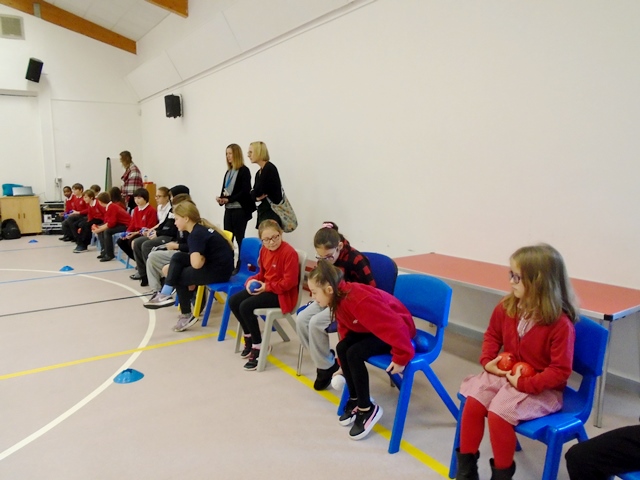 ---
Year 6 Tag Rugby 17.11.21:
The whole of Year 6 took part in a Tag Rugby competition on Wednesday 17th.
We travelled to Ridgeway School in the school minibus (thanks for driving Mr Rhodes) where we played 5 matches each. The games were refereed by Tag Rugby experts so as well as being a competition, there was lots of opportunity for some brilliant coaching too.
We had a mixed range of results - wins, losses and draws but also had the opportunity to out our Christian values of Community into practise.
Well done Year 6.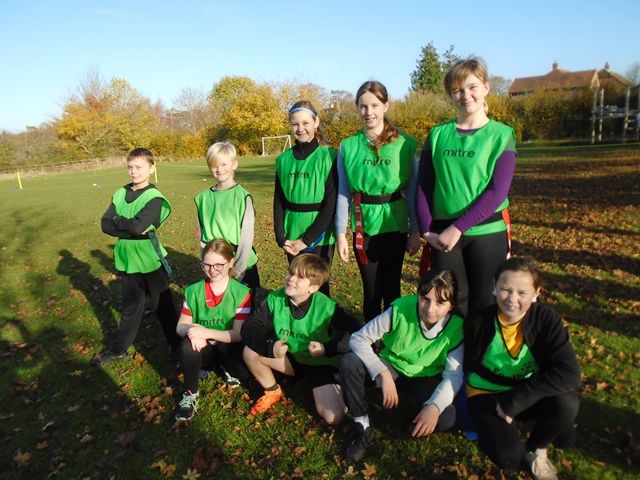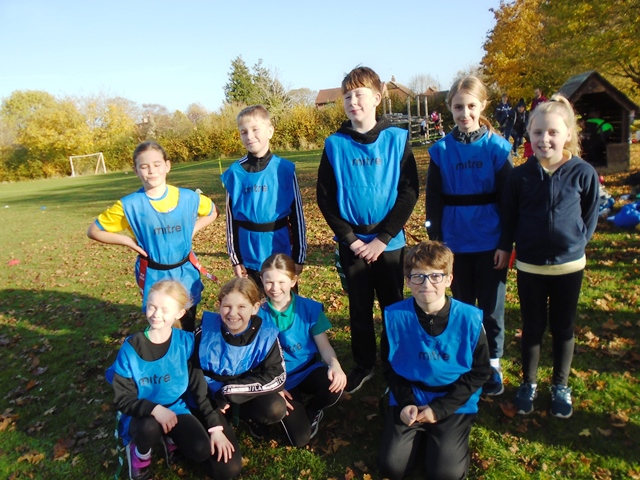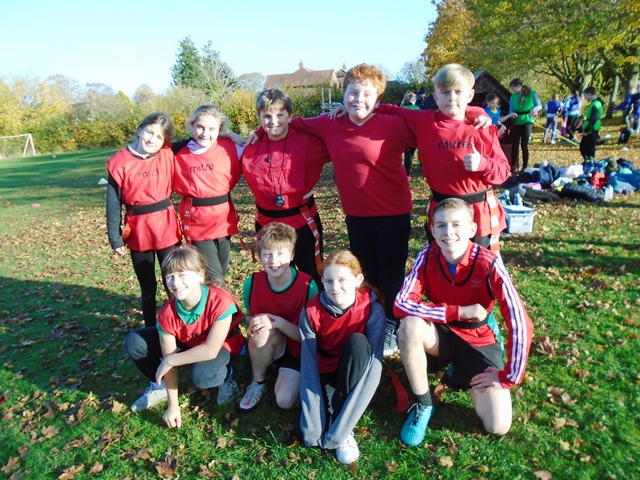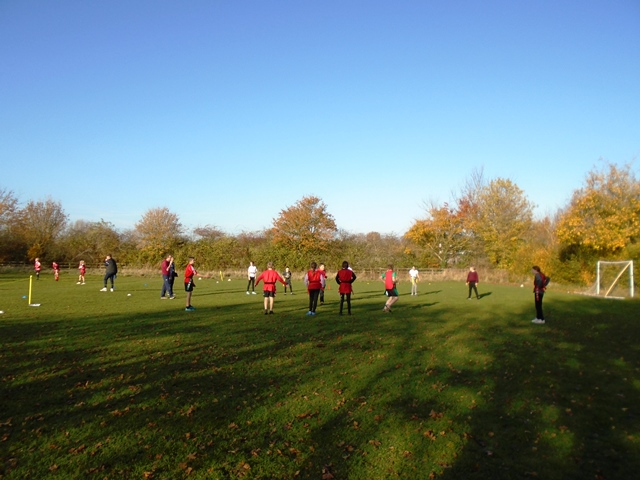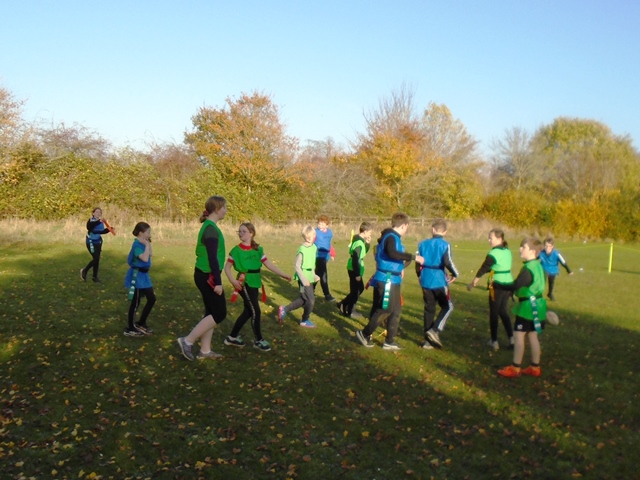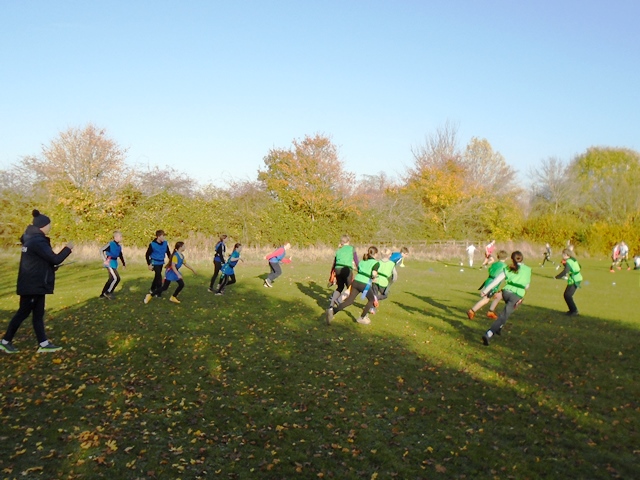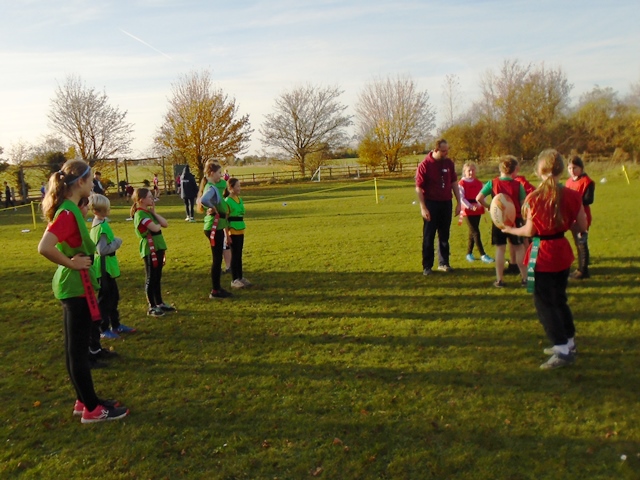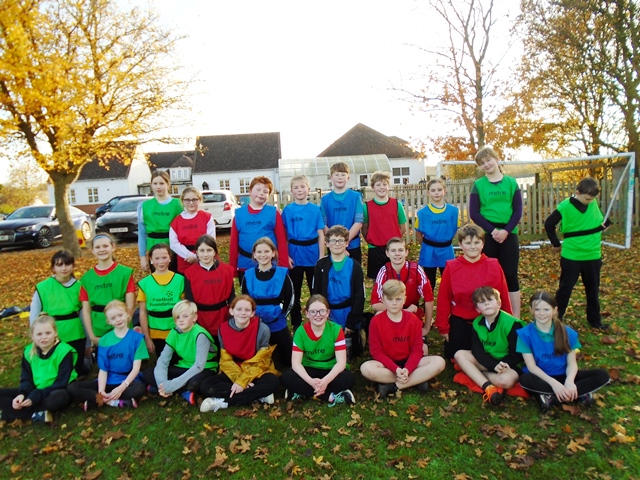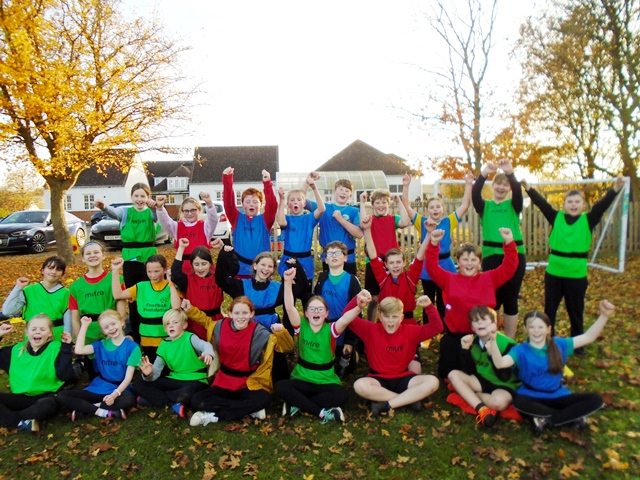 ---
Year 6 Tag Rugby 10.11.21:
10 members of Year 6 attended a Tag Rugby competition at Stockham School on Wednesday afternoon.
They played 3 matches which resulted in a win, a lose and a draw. Well done to all of those who took part.