Page Updated 07.04.22
Gardening Club
Gardening Star of the Week
04.04.22:
Goes to our dedicated Nanny Volunteer. Each week Lynne comes to the Gardening Club session with her warm smile and shares her gardening skills with the younger members.
We are very grateful for Lynne's help. So a big 'Thank you' Lynne from the Gardening Club Team.
---
28.03.22 - A Special Visitor:
This afternoon we had a very special visitor from our Parish Council - Kevin Middleton join us Who came and shared his vision with the play park area. Due to the "lockdown" Gardening Club Members haven't been visiting this area, so hopefully we can start to revisit and enhance this run-down area again.
It was suggested we have a "Working Party" to clear the area with the help of Gardening Club Members and their family members during a weekend - dates to be confirmed .During the session it was suggested maybe the children can come up with their own ideas how they would like this area of the play park to be transformed, so we shall be giving out a sheet of paper for each child to design a wildlife friendly garden theme, with what they would like to see in this area, maybe with the help of a family member.
Some suggestions were as follows :
Wildflowers
Bird boxes
Bug hotels
Reading Area
Seating
Planting Bulbs
Add more trees
Log piles
Musical Instruments
Herb Garden
Bird Bath
Signage with information about wildflowers and bugs
Lots of lovely ideas.
The designs will need to be back to Mrs Finney on Monday the 4th of April so I can give them back to Kevin who will add the ideas to his grant application he is submitting on our behalf.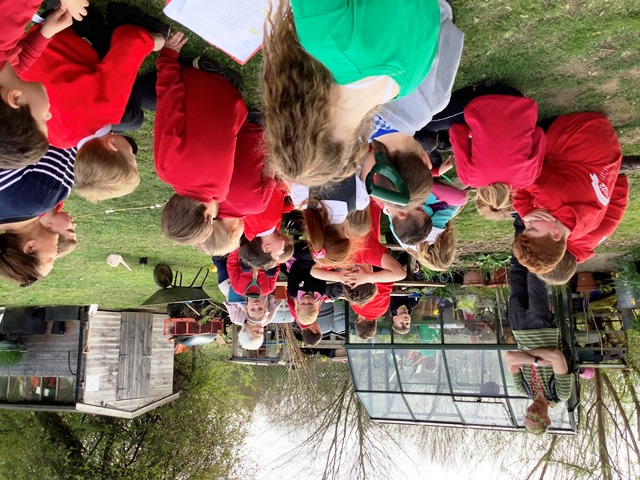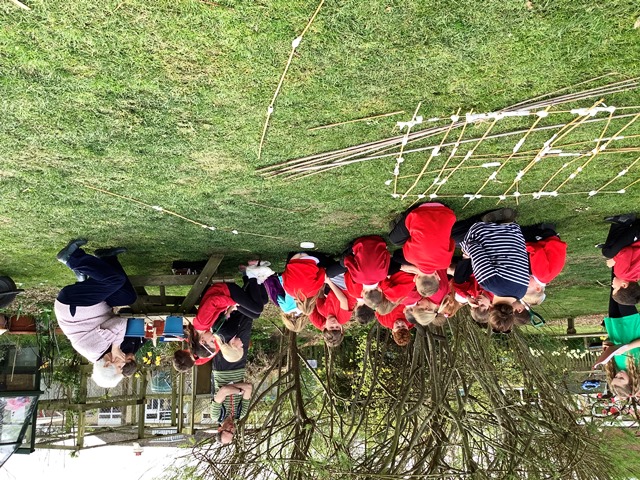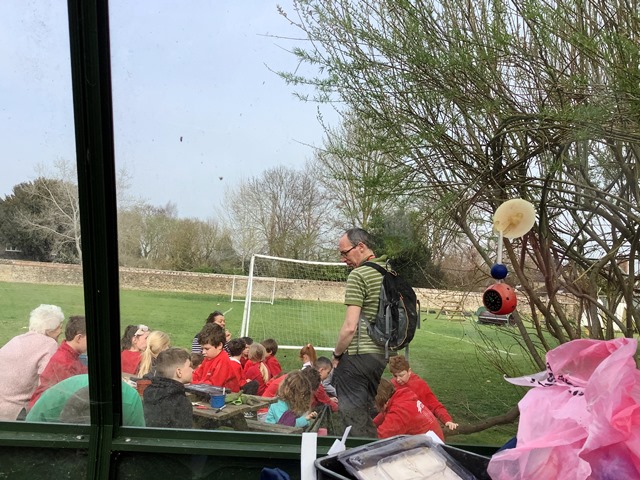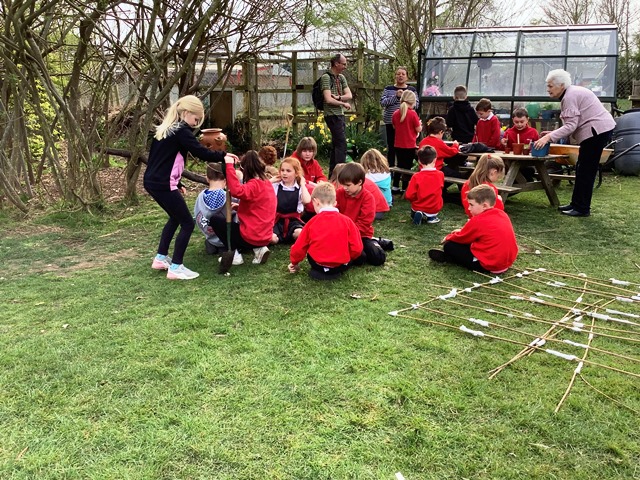 ---
21.03.22:
What a busy afternoon "working together to achieve lots".
During the session we worked in pairs to erect runner bean supports and sweet pea's stakes - we had great fun coming up with our individual designs.
We also planted seeds with our paired partners and managed to clean the guttering to the greenhouse and its windows.
We also had the time to clear space in the shed to create more room to store our tools.
The grounds are looking very vibrant and oozing with colour at the moment.
It's safe to say we all had fun out in the spring sunshine.
---
07.03.22:
During the session we have been busy planting an array of seeds, ready for planting out in the spring within the grounds. We cleaned the paths to the Wildlife area and dug over the beds.
It was very special to be back at Gardening club after what seems a long break.
We shall be visiting the play park to come up with some ideas to make this patch we care for more sustainable and wildlife friendly.
Photographs captured by Jack.
---
10.01.22:
During the session we managed to plant radish seeds within our individual pots.
Photography by Faye and Lily.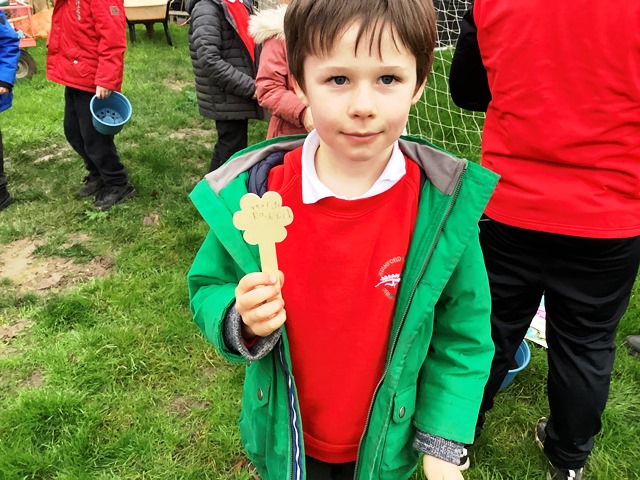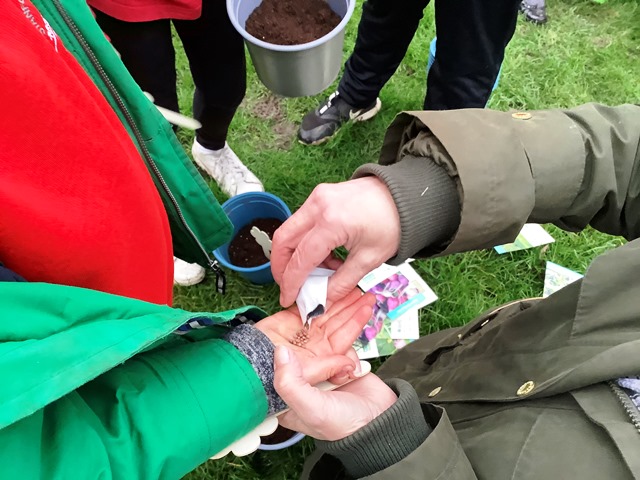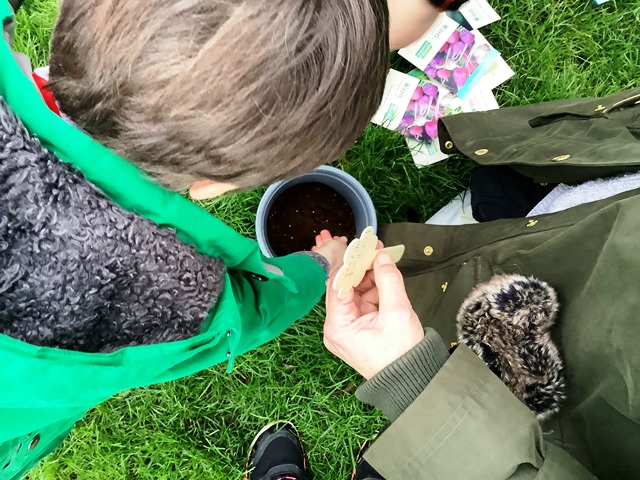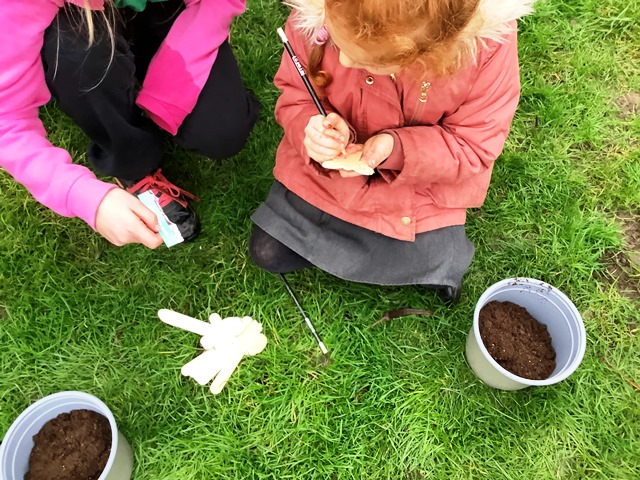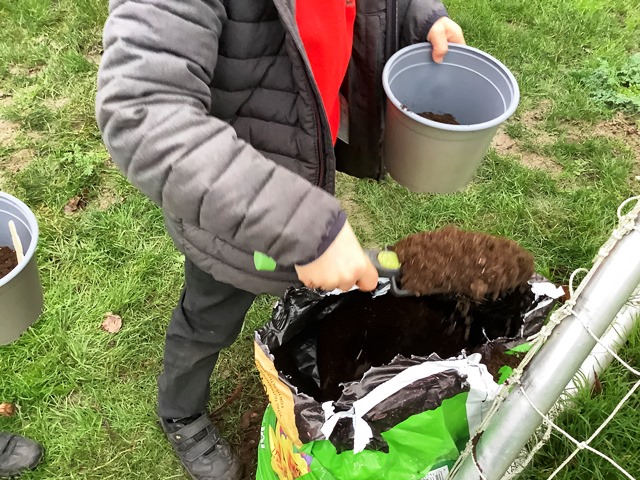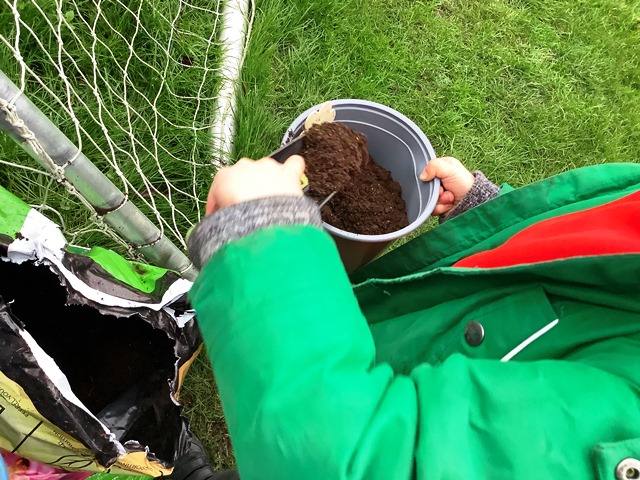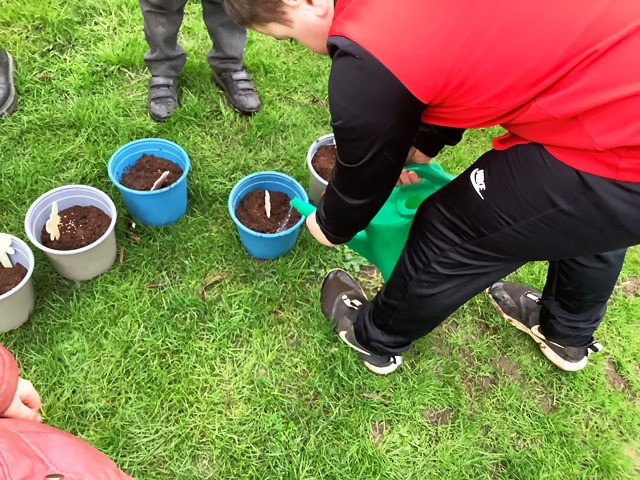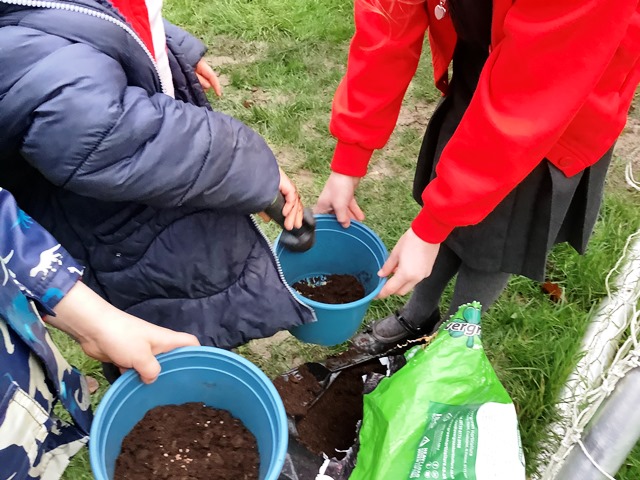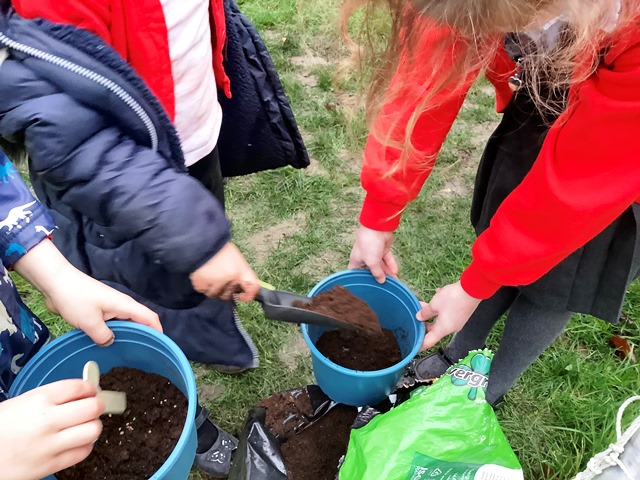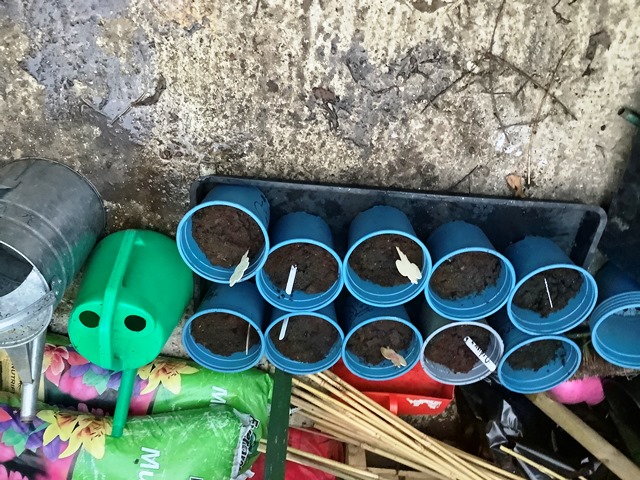 ---
Spring Bulb Planting Day - 18th October:
---
---
Edina Trust Bulb Project 2020- 21
Harvey collecting our very important weather data.
On Thursday 22nd of October Foundation class all planted a daffodil and crocus bulb into individual pots and we planted 20 bulbs directly into the ground with two mysterious bulbs.
We discussed what we would need to do to care for the bulbs and everyone agreed we need water and sunlight. During November we will have to become budding scientists and start taking daily weather records then submit this data online to
https://museum.wales/spring-bulbs/
. We will continue to do this until 2nd April 2021.
The fun part will be having to estimate flowering dates of each individual bulb!
We have taken part in this worthwhile project for the past 9 years.