Page Updated 29.06.17
Gardening Club
RHS "Gardening Team Of The Year"
A massive "Well Done" Stanford Gardening Team we did exceptionally well to have got through this far!
Mrs Finney submitted an application form on why we thought our garden members should be recognised for this prestigious title and we became one of 4 schools in the country to be short listed for this title and receive a video camera to capture our work we do within the grounds and the wider community. Special thanks go to Mark Woodman who managed to capture this and helped produce an amazing video.
The feedback from the RHS was very complementary - they loved everything in the video - loved the independence of the children's work within the grounds and the wider community, it was a really difficult decision for the RHS, but decided to award a secondary school with the overall title.
We have been crowned finalists in this award and have come away with £250 worth of gardening vouchers, engraved hand trowel, gardening gloves and an amazing Gabriel Ash cold frame. So a massive well done to everyone.
The RHS did say we are the only Primary School to have ever reached this far in the competition - so more reason to feel proud!
The Oxford Times came out on Monday to take photographs of the Gardening Members - so keep a look out in the local papers for our write up.
To see the video Click Here...
Wilkinson Sword competition:
On Thursday 13th July representatives from Wilkinson Sword and a special RHS winner, Lucas Hatch, visited our Gardening team.
They delivered £180 worth of gardening tools and Lucas worked with the children to plant a fig tree in front of our fruit cage.
Early last year the children designed a growing area we would like to create within our grounds and the children's art work and the overall design became winners of the Wilkinson Sword competition!
End of Term 2017
A big 'Thank You' has to go out to our dedicated parent helpers who have contributed to our successful club each week, come rain or shine throughout the year, we couldn't have done it without you!
The children who have been committed to the club each week throughout the year. So many successes this year - so well done to each and everyone of you.
Many thanks to parents who contributed food for our picnic - a fun afternoon was had by everyone.
School Grounds - Wildlife Area:
This area is in need of some major work especially to build raised beds to allow the children to grow their own produce of their choice.
At the moment the beds in this area have become broken and over time have slowly started to collapse. So the children have looked at this area and have decided to write some persuasive letters to local companies asking for financial help and if successful we shall be organising a "Ground Force Working Party" over a weekend, asking for parent help. Date to be confirmed closer to the time.
The children have agreed they would still like elements of a "Wildlife Patch" to this area, but would like to create an allotment feel where they have ownership of their growing areas to plant vegetables and flowers of their choice.
The school pond liner is in need of replacing as it doesn't seem to maintain the water level.
The letters will go out before the end of the academic year with a view to start work sometime in September or October.
The children will keep you posted on this project.
Wisley - 26th May 2017 Budding Gardening Pallet - Gold Award
Some Garden Club members went to Wisley in Guildford to erect our school garden pallet. During the very hot day we managed to create a lovely display of our "Magical Adventures of the Wish a Dream Tree" based on the adventures by Enid Blyton.
A special Thank you to Mr & Mrs Chester who helped create some fabulous signage for our display and a very special fairy display - they both worked well within the display. Kelsi and Mum for decorating our flower pot - it attracted lots of attention and we received some lovely feedback. Amy and Jonni for helping on the day and agreeing to come on the mini bus with us all. Mrs Maggott for being a true super star. The children worked really hard and produced a winning pallet garden. Well done everyone.
Report by Riley Year 3
On Wednesday 25th May the Gardening Team walked to the local play park to look at this community area as a team and discussed what needs to be done to enhance this area.
During the visit the children have decided they would like to add a "weed mat" to eradicate the beastly nettles to this area, create a stone path throughout the area and create some raised beds to plant various plants to encourage wildlife and fresh pick on demand fruit.
We have applied to the Co-Op plastic bag community fund to help finance this worthwhile project.
Community Planters:
News 09.03.17:
"I am absolutely thrilled to let you know that Stanford in the Vale CE Primary School's Gardening Club has won the Wilkinson Sword Gardening For Schools Campaign!
Wilkinson Sword, and the judges, were very impressed with both the design, and the great application letter, which embodied exactly what we want to achieve with the campaign – encouraging children to be passionate about gardening, which you are all doing a great job at!"
---
Some recent activities:
---
Gardening Club Plans for 2016-2017: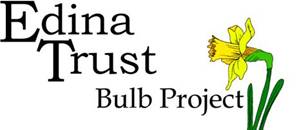 Edina Trust
The crocuses have flowered and looking beautiful! The daffodils in pots are still to flower... the bulbs in the ground have started to open! The school grounds are looking colourful and stunning.
Riley has started to submit the data to the Edina Trust - so our daffodil bulbs in the ground have opened before the planted daffodil bulbs in the pots.
See our planting day here...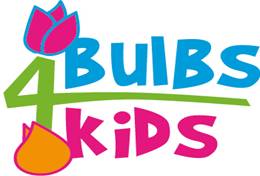 Bulbs 4 Kids:
The bulbs we have planted around the grounds and in pots are starting to appear out of the ground, so we shall see a burst of colour within the grounds over the next few weeks.
Edina Trust Bulb Planting Day:
Wilkinson Sword gardening 4 schools
Here are some of our designs:
See some of last year's activities HERE...