Page Updated 20.05.19
Fun and Healthy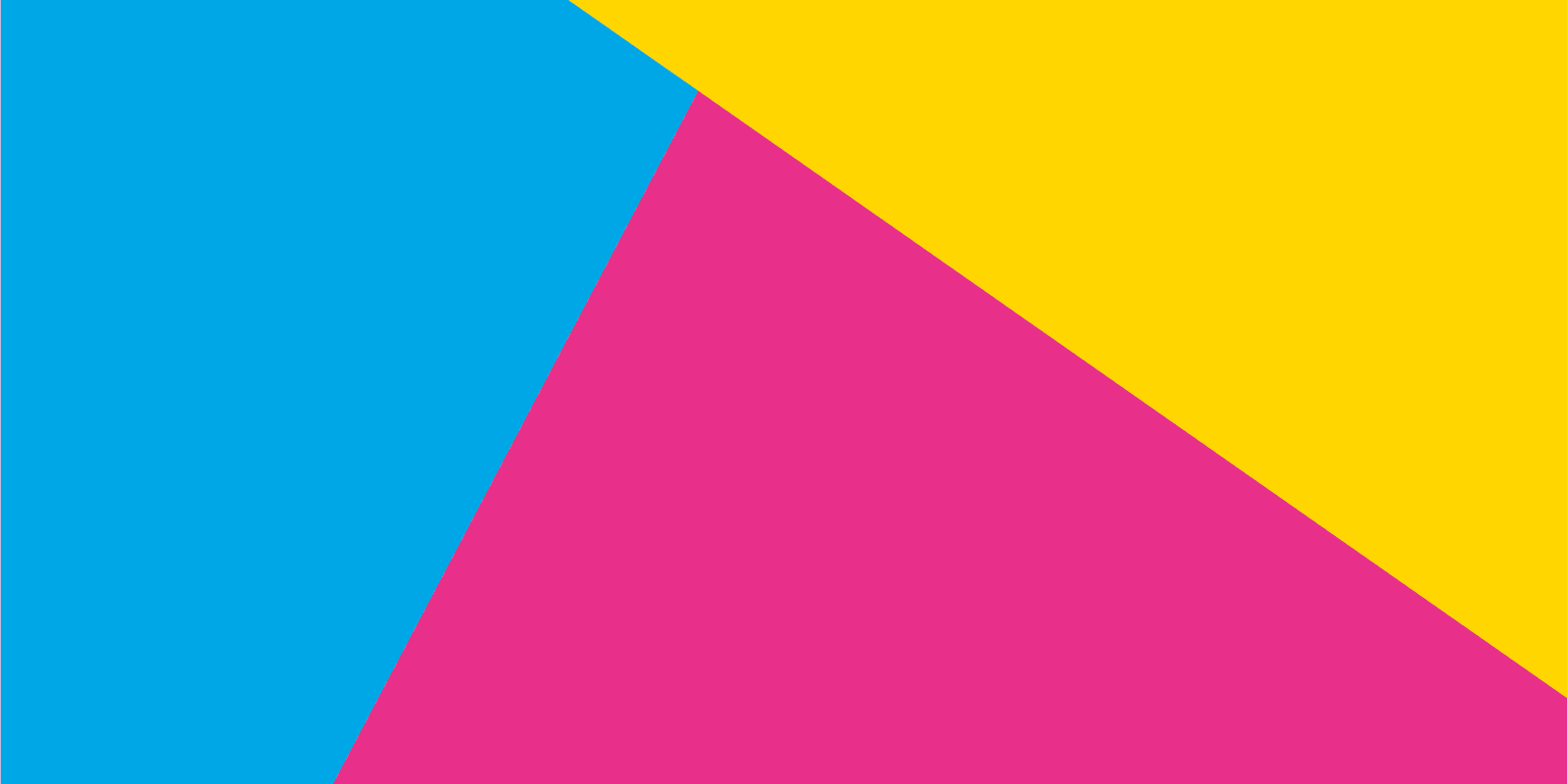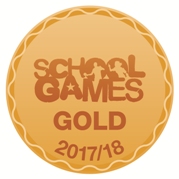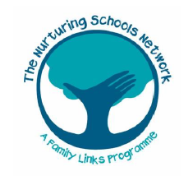 Schools receive PE and Sport Funding.
This funding must be used to fund improvements to the provision of PE and sport, for the benefit of primary aged children, in the 2018 - 2019 academic year so that they develop healthy lifestyles.
We will receive a total of £17750.
Look at how we are spending this year's funding.
2017-2018
You can find out more about how last year's funds were spent by reading the
Report to Parents HERE...
See 2017-2018 Activities
---
Sports Leaders 2018 - 2019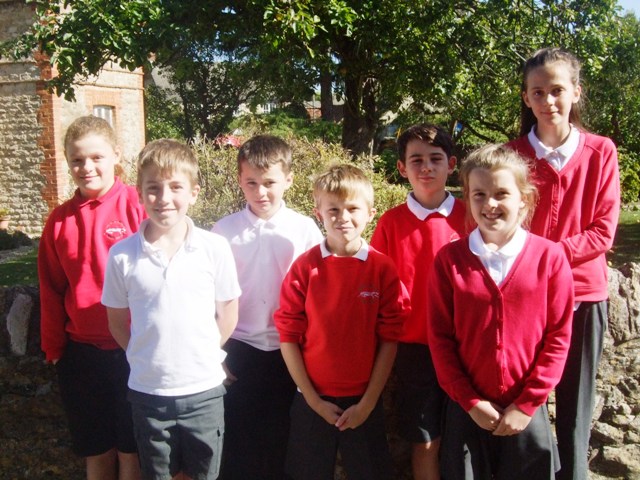 2018-2019 Activities
Year 5 Tennis:
On Friday 17th May four children from Year 5 took part in a tennis competition.
The team consisted of Henry E, Alex, Jade and Grace.
They all took part in four games against Millbrook, Wantage, St Nicholas and St James.
The children were seeded 1-4 and then played against the same seed from the other schools.
All the children played extremely well and were very encouraging of each other. We had a mixture of wins and losses.
Well done to the team.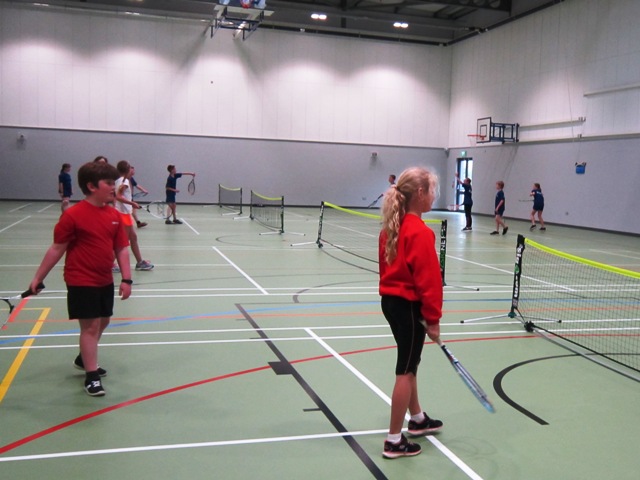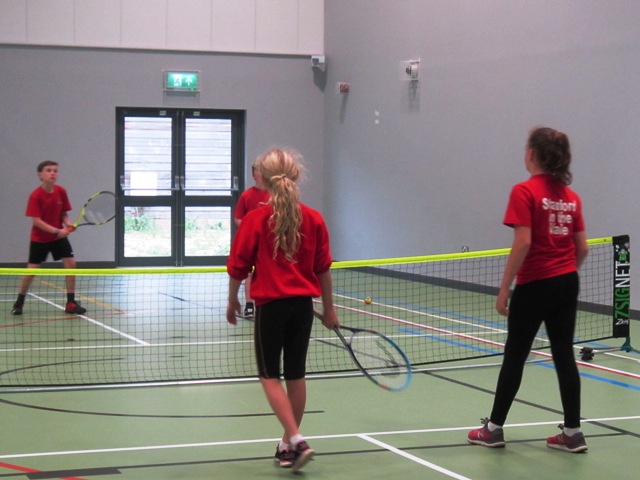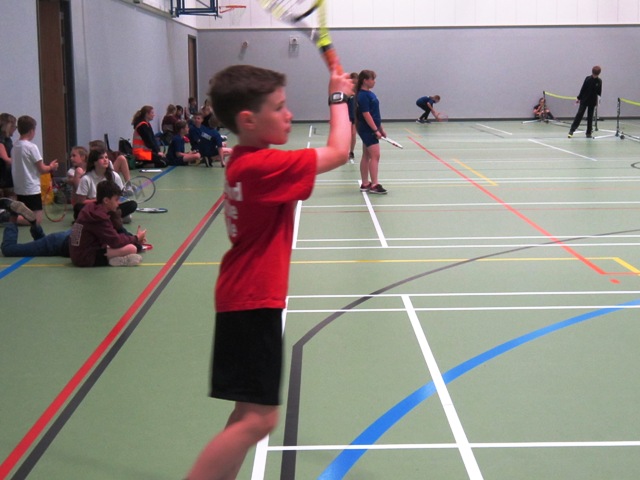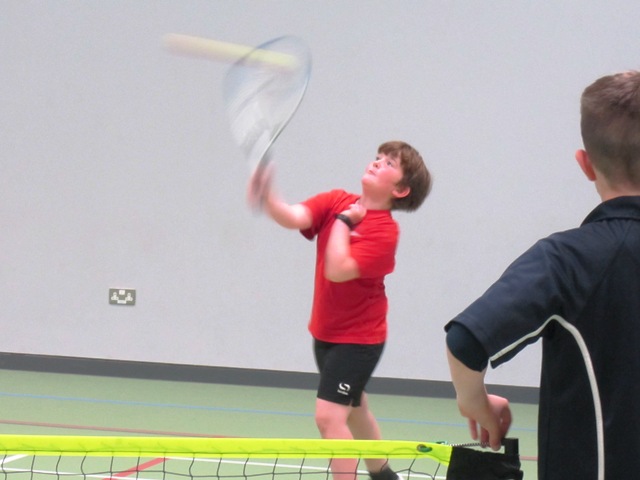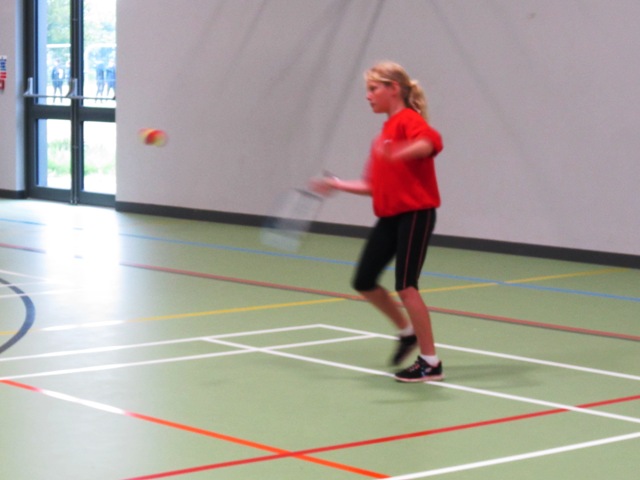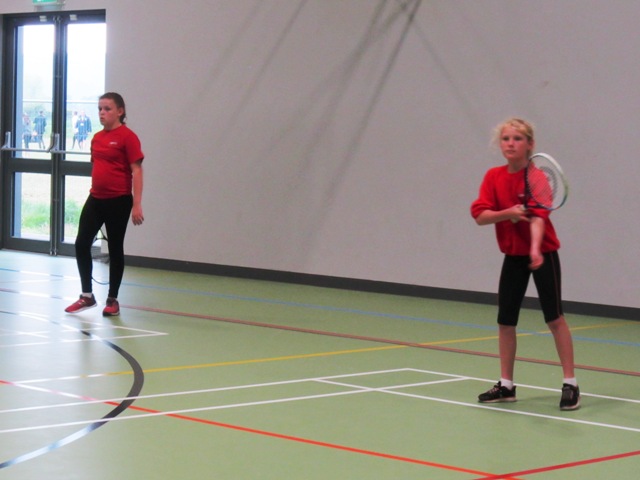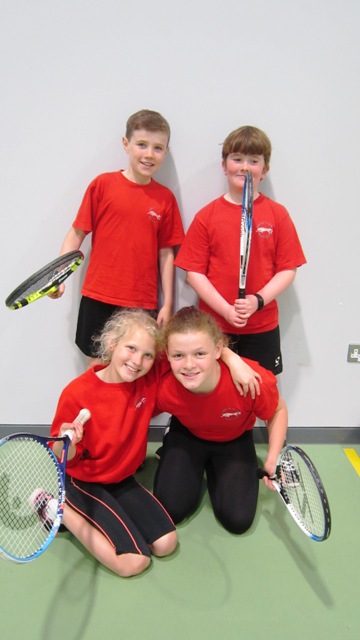 ---
Year 3 and 4 Tennis Competition:
On Tuesday 30th April eight children from Years 3 and 4 took part in a Tennis Competition against seven other Wantage schools.
They were put in a league with three other schools - St Nicholas, Millbrook and St James. The children were seeded 1 - 8 and then played against the same seed from the other schools.
All the children played extremely well and demonstrated great sportsmanship. We had a mixture of wins, draws and losses.
Well done to Connnie, Dewi, Sam, Alex S, Ella B, Orlaith, Millie and Stanley.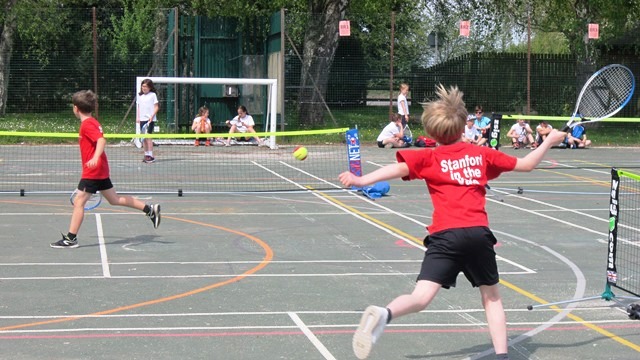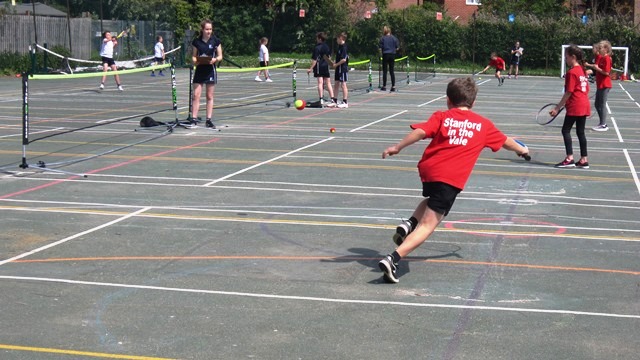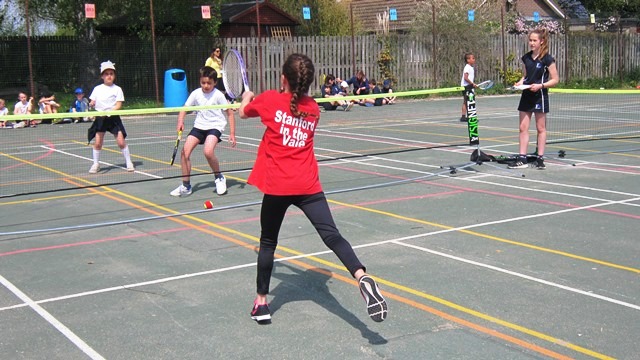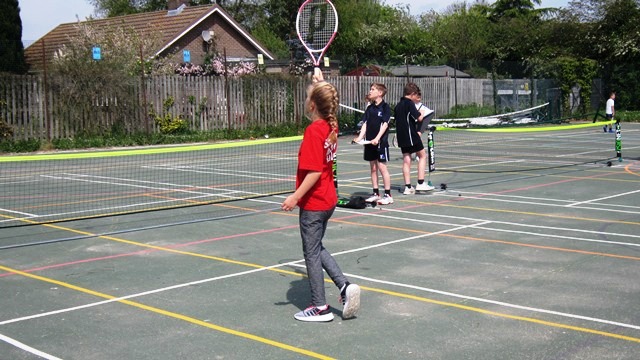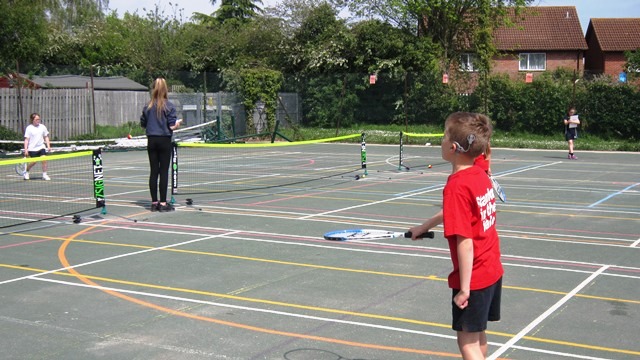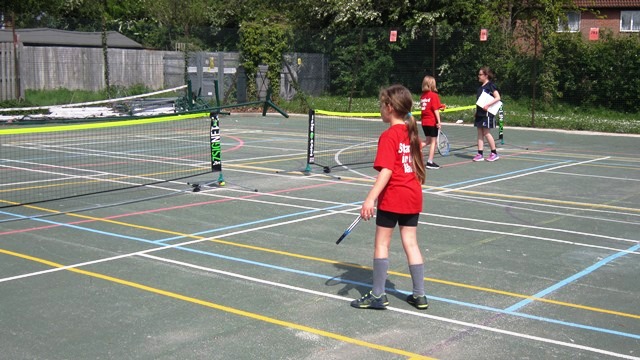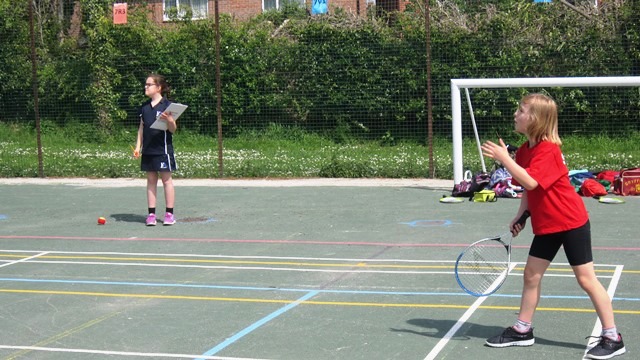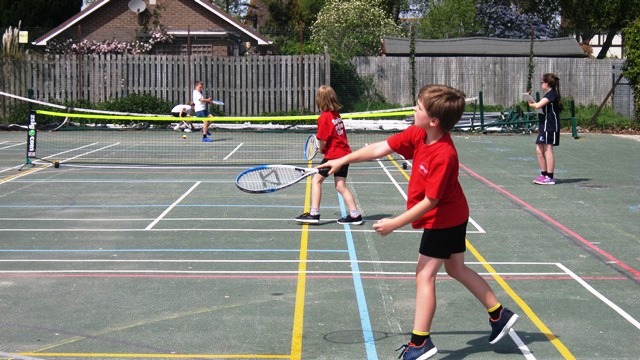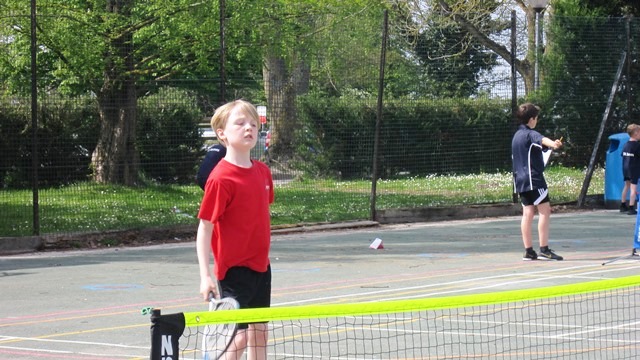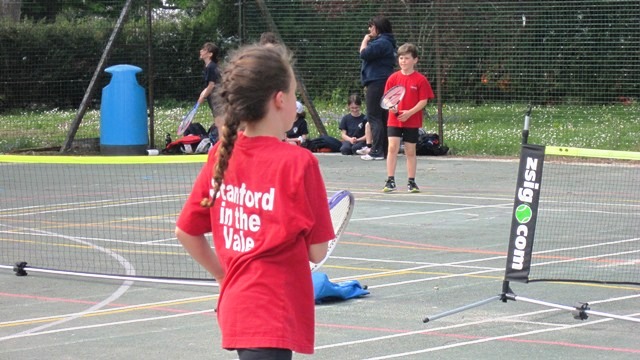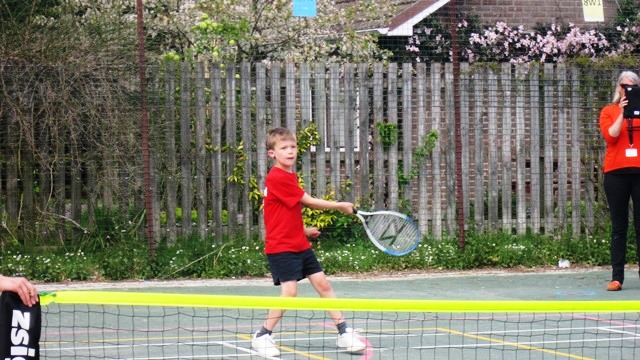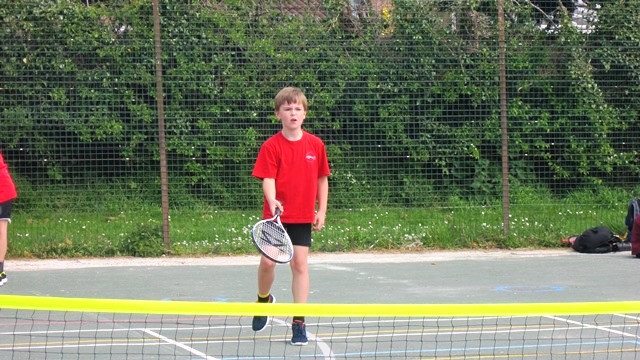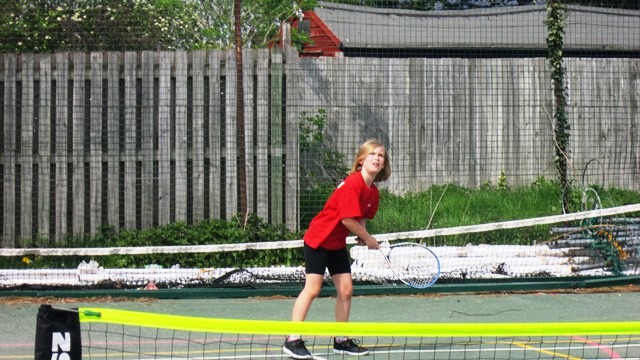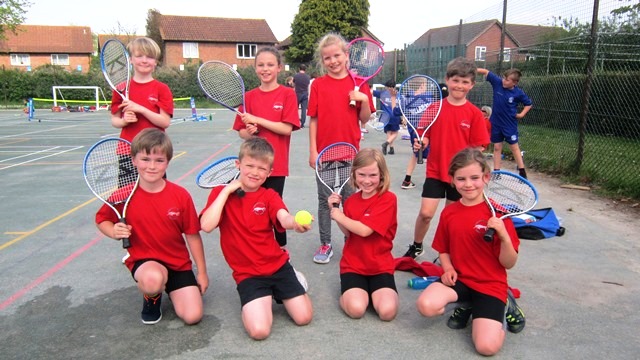 ---
Vale Swimming Finals:
On Wednesday 25th April, following their recent success the year 5/6 girls team and the year 6 boys team competed in the Vale Swimming Finals Competition at Radley College.
Even though the races were intense, all the children rose to the challenge and swam each of their races with great enthusiasm, supporting and encouraging each other throughout.
The results were the boys came in fourth place and the girls in seventh.
Well done to Heath, Rhys, Henry, James, Sophie and Kayleigh from Year 6 and Katherine and Evie from Year 5.
Also congratulations to Sophie for coming first in her heat of the butterfly race.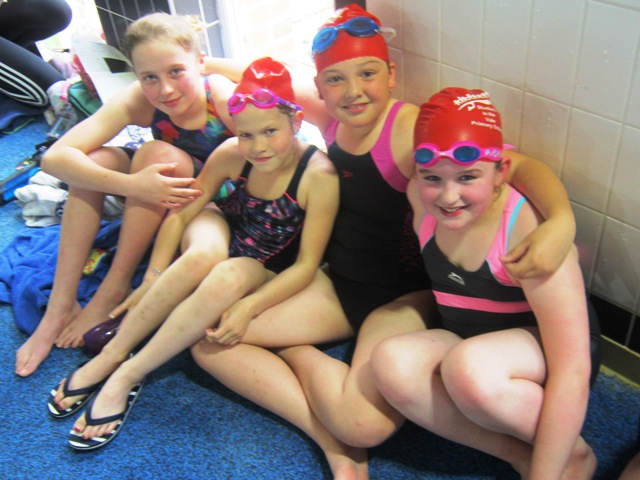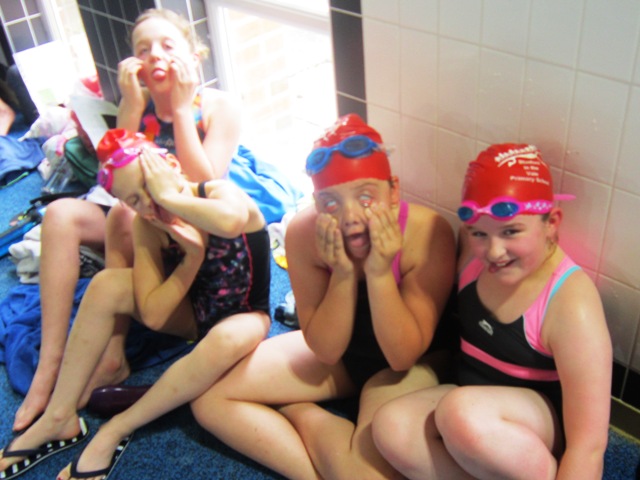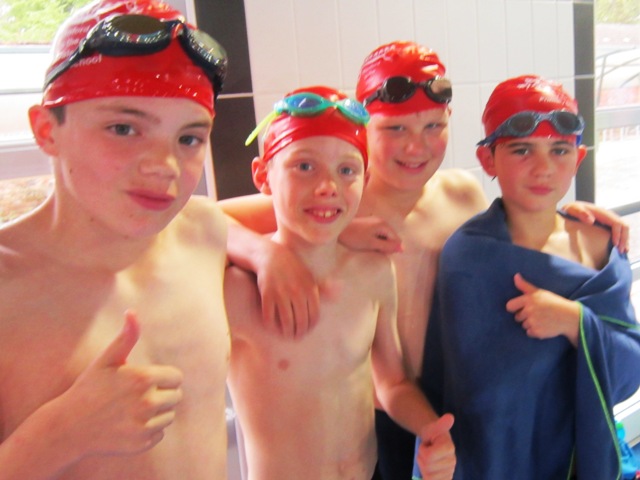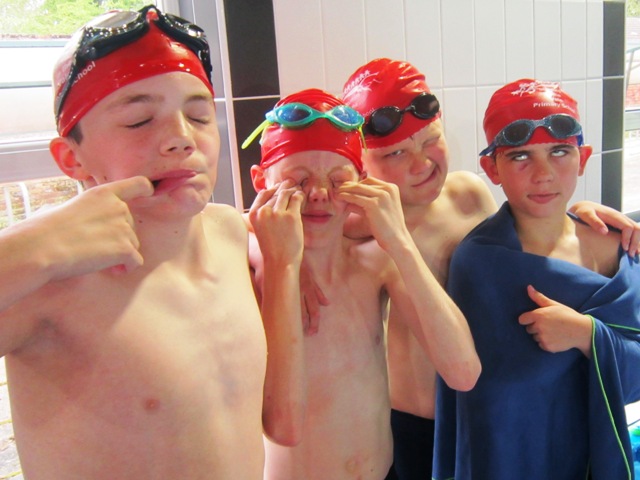 ---
Oxfordshire County Netball Tournament:
On Wednesday 3rd April, the Year 6 netball team competed at the Oxfordshire County Netball Tournament against the top 8 schools in the county. After a bit of a shaky start, losing their first match 3-2, the team racked up victory after victory, winning 6/8 matches, with one win of 8-0!
The team demonstrated tenacity and determination, fighting for every ball, and were rewarded with a SILVER medal!
Well done to Rhys, Henry, James, Tammy, Azaria, Aimee and Amanda and thank you to their families for supporting the team.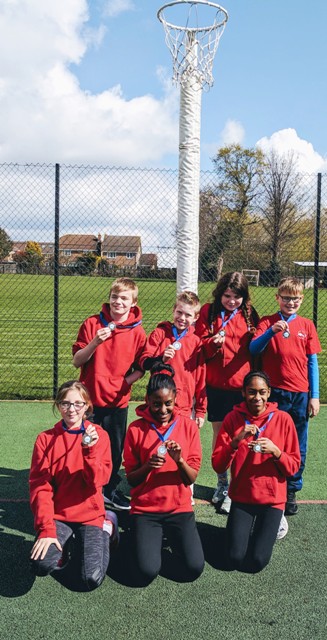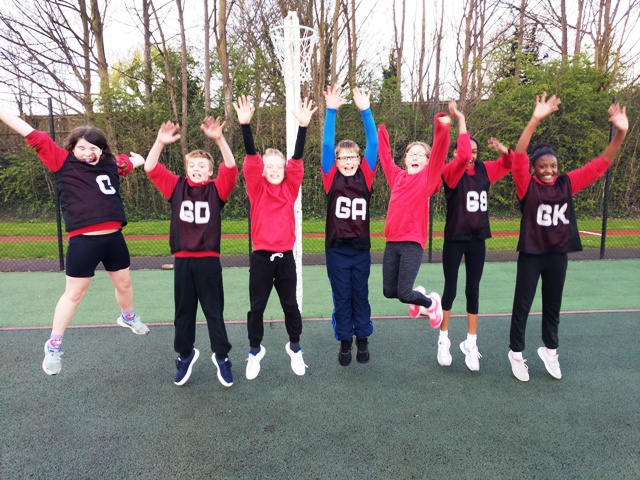 ---
Boccia County Finals:
Six children Monty, Casper, Henry B, Sam, Jacob and Caden went to the Oxfordshire County Boccia County Finals on Wednesday 3rd April at St Helen and St Katharine's. Two teams qualified for the finals. The children played amazingly and showed lots of skill and determination under pressure.
They worked well in their teams encouraging each other and supporting each other to play their best Boccia.
Stanford B team (Sam, Jacob and Caden) didn't lose any matches so went through to the quarter finals, after a nervous start the team won both the quarter and the semi finals. After three hours of Boccia the team made the final, the first end was 1-1 then they won the second end 2-0 and the final end 3-0! It was incredibly tense with the final being watched by a big crowd! Well done boys we are so proud of you, they collected their medals and trophy with massive smiles! County Champions 2019!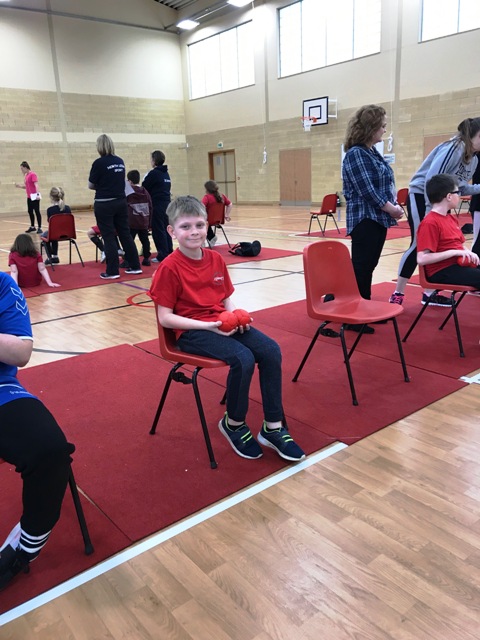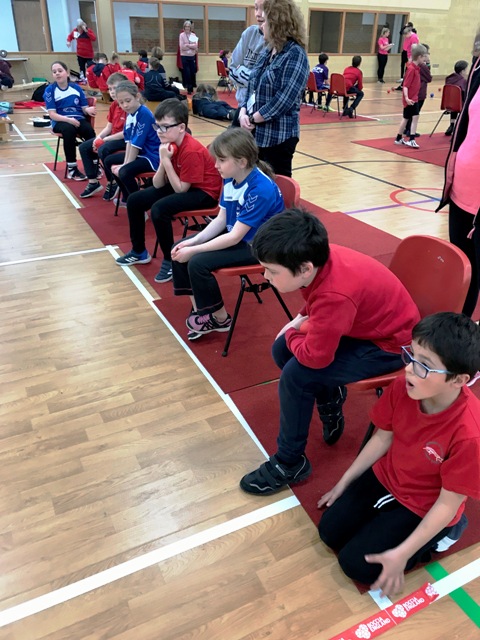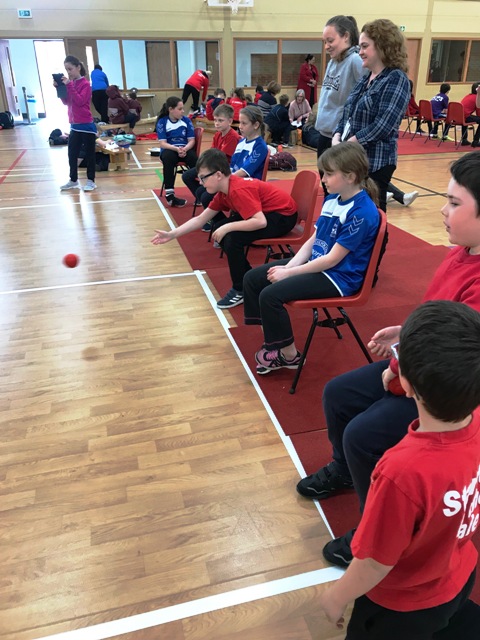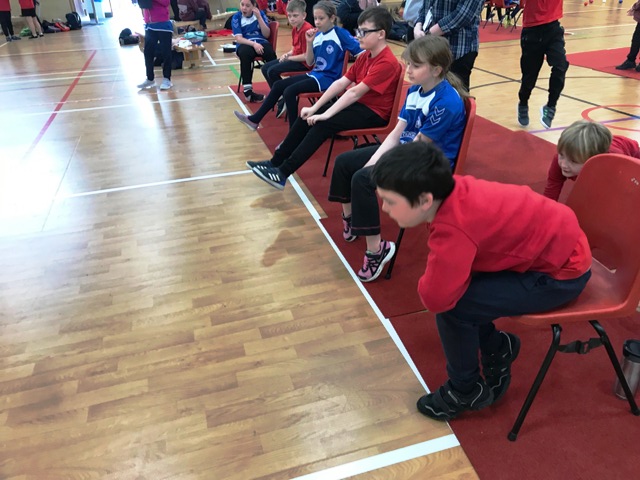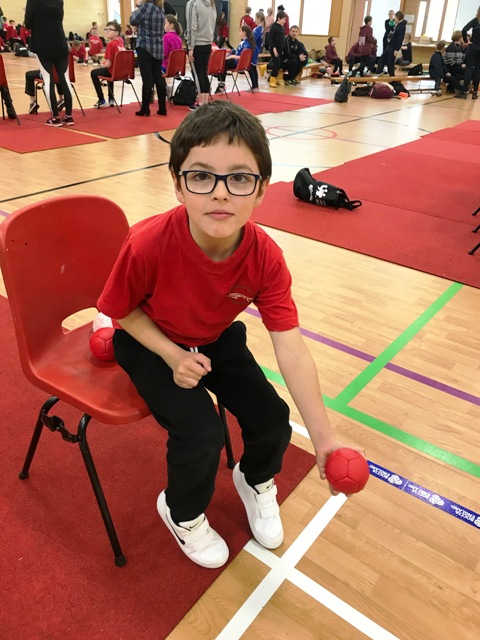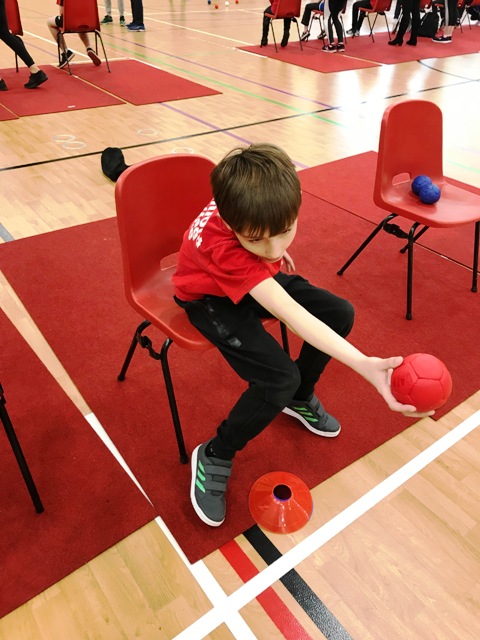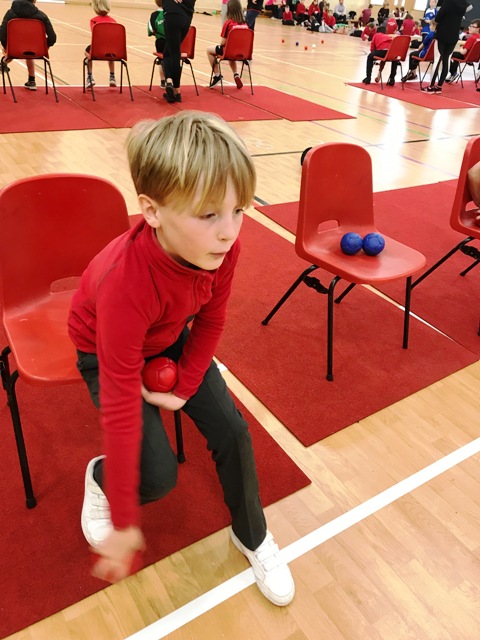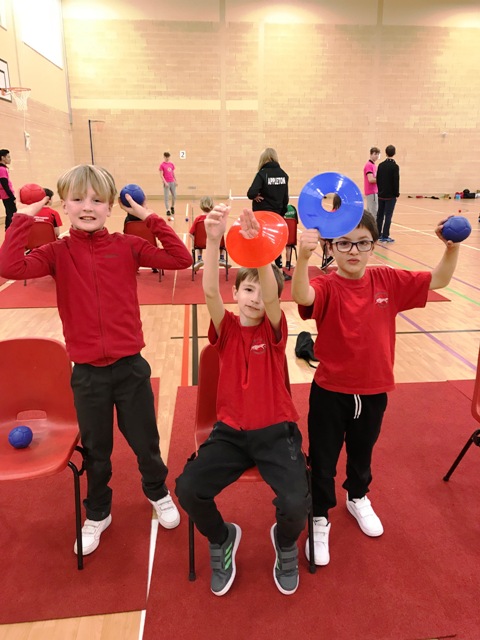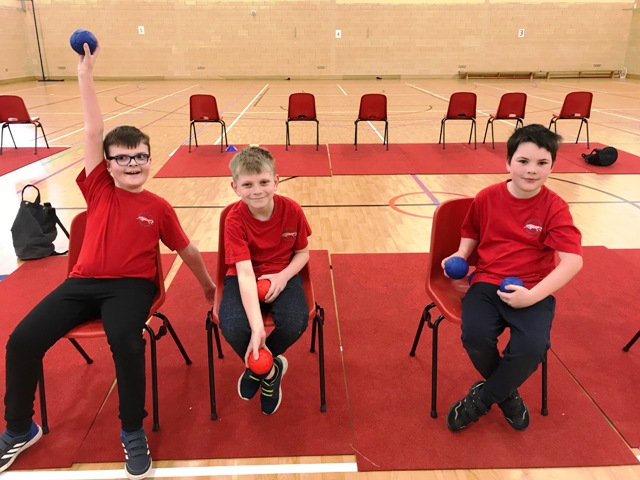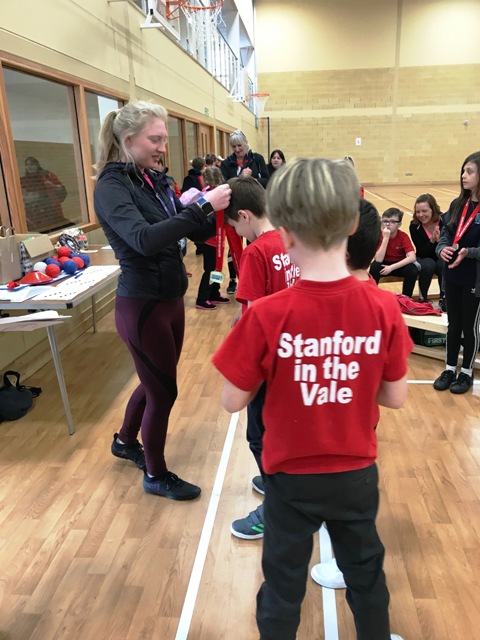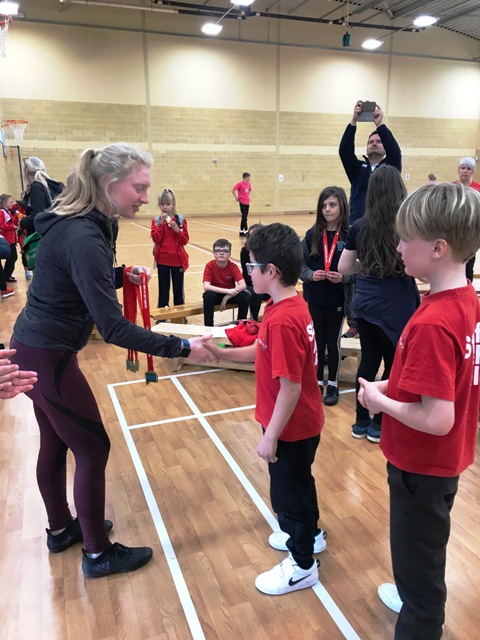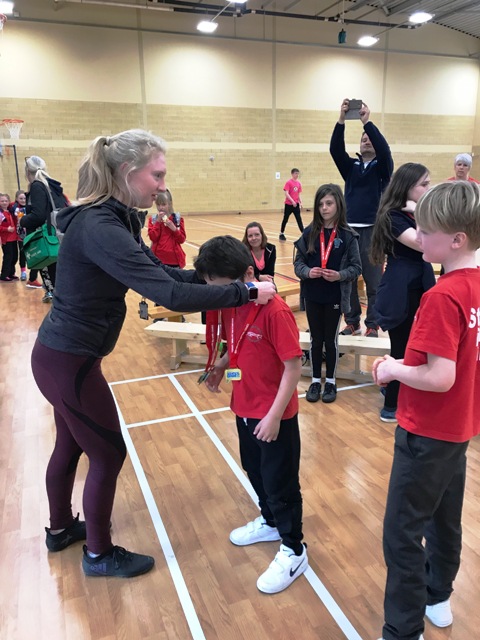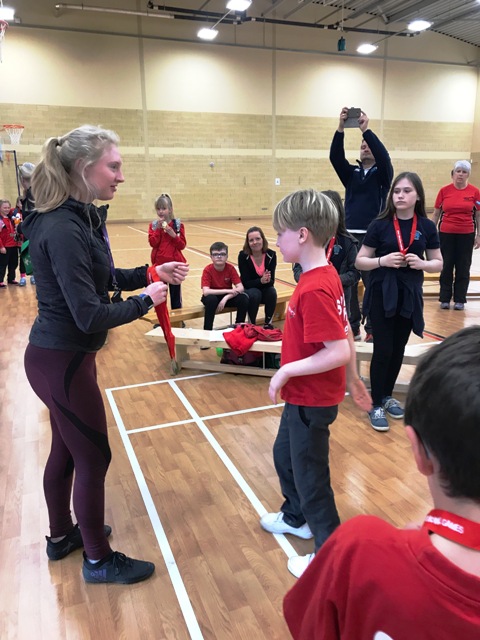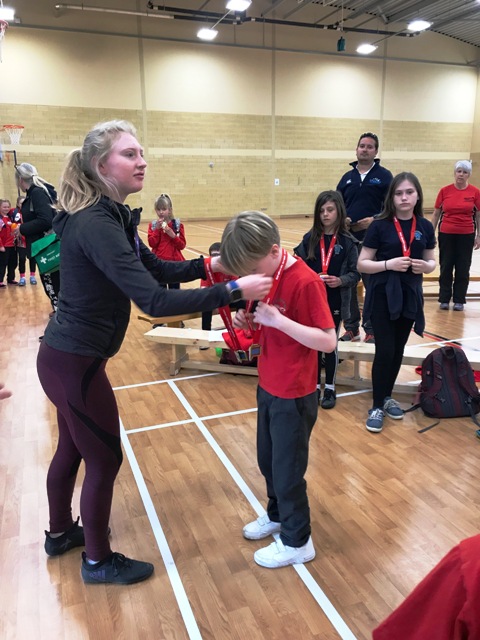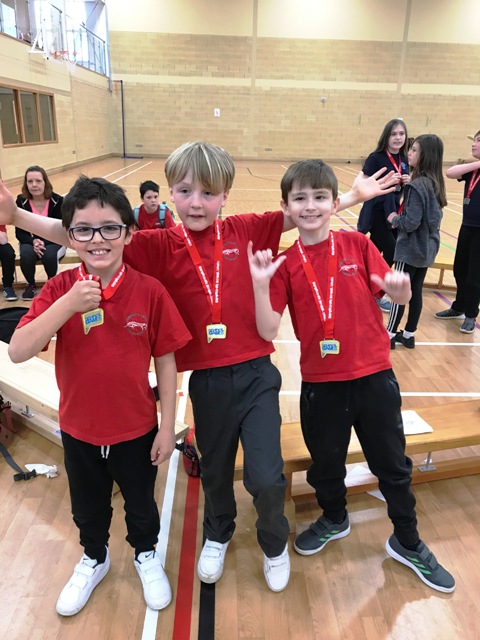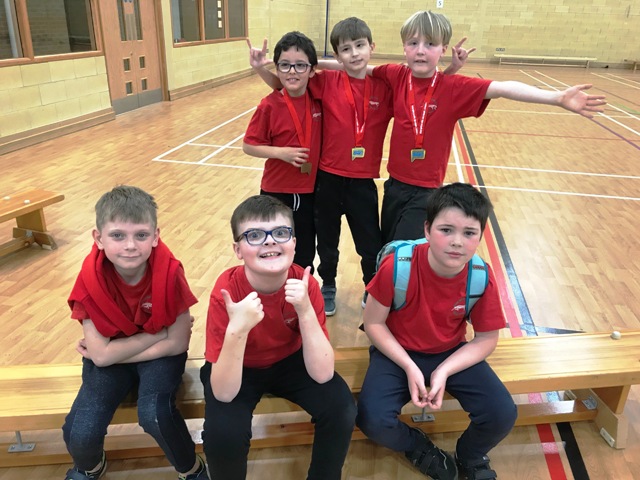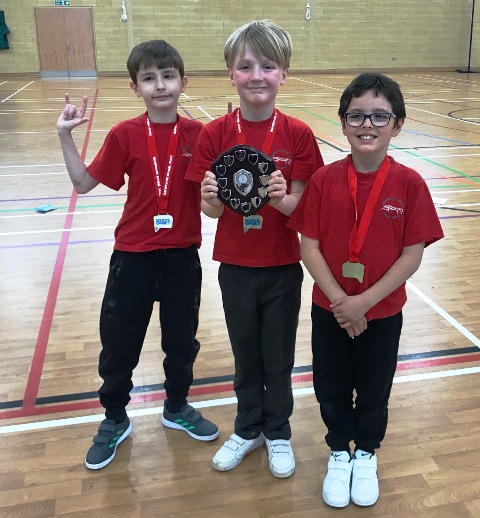 ---
Wantage Cluster Swimming Competition:
On Wednesday 27th March Mrs Peel and Mrs Kirkman took a Year 6 boys team and a Year 5/6 girls team to Wantage Leisure Centre to take part in the Wantage Cluster Swimming Competition.
The boys team compromised of Rhys, Heath, James and Henry and the girls team were Sophie, Kayleigh, Evie and Katherine. The children competed in two relay races and one individual race.
They all swam with great enthusiasm and determination and their teamwork was to be admired. The final results were the boys team came first and the girls team came third. It was a fantastic afternoon culminating in an amazing result.
All the children who took part should be very proud of their individual achievements.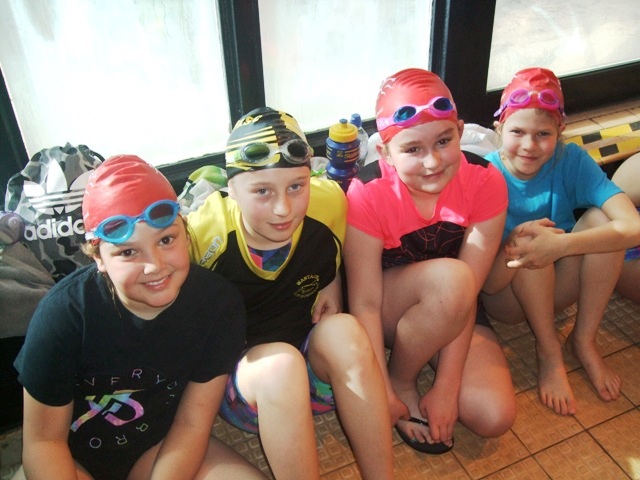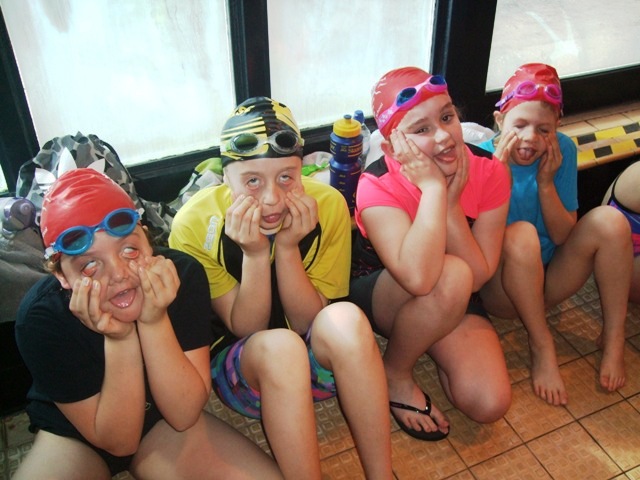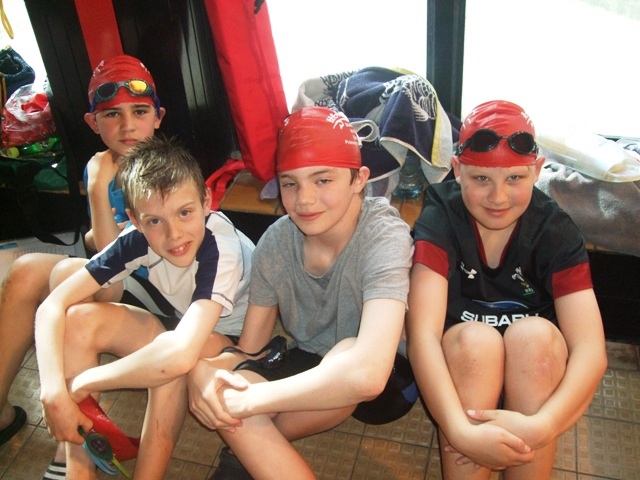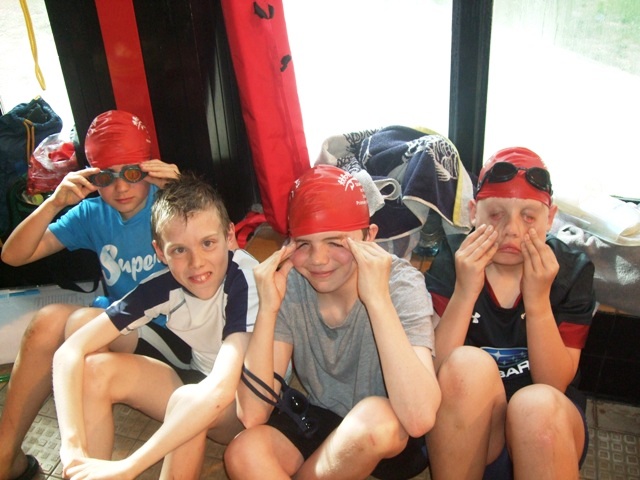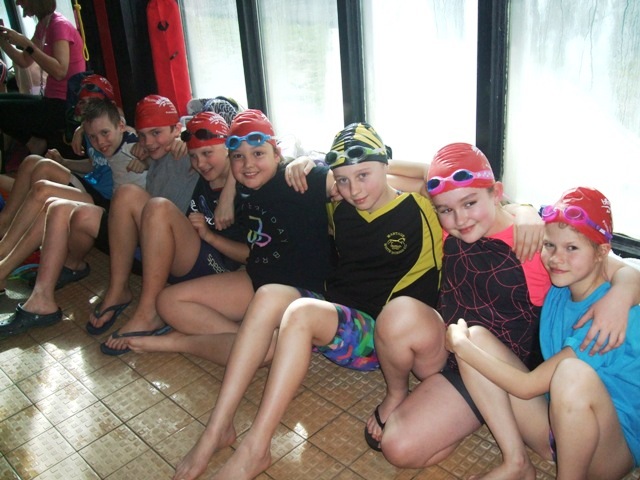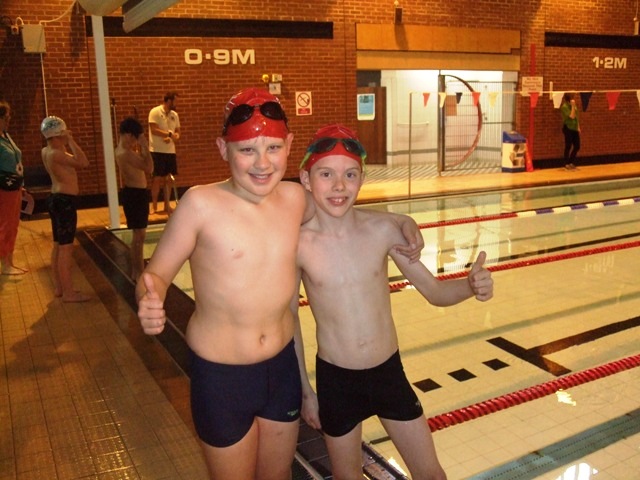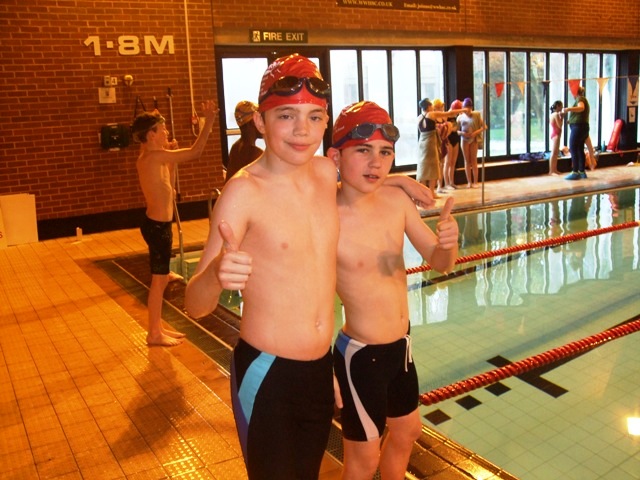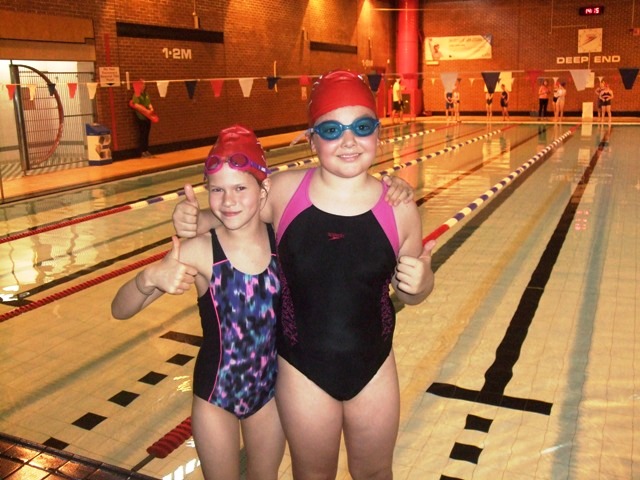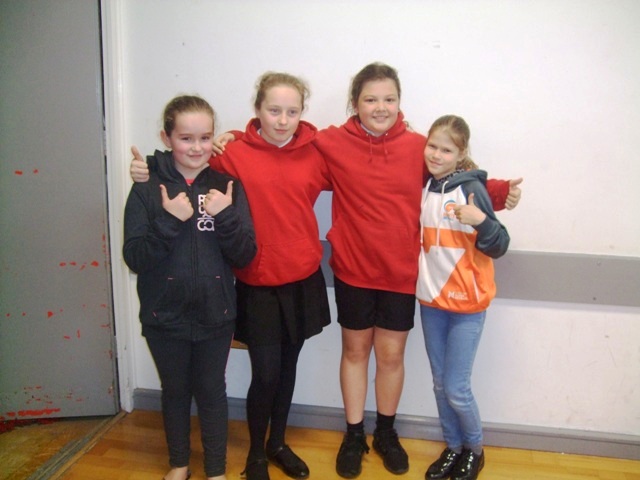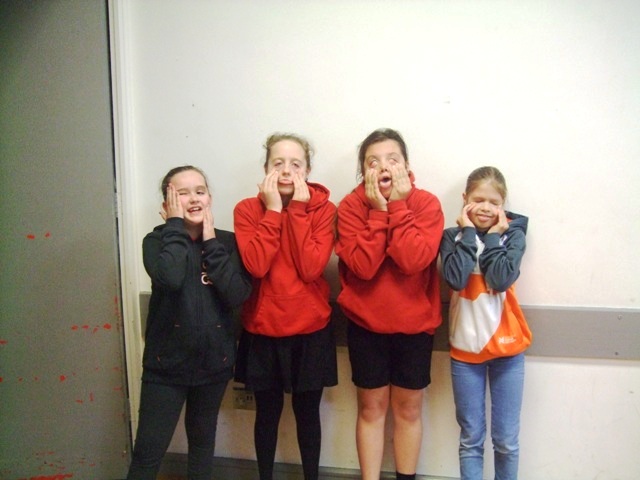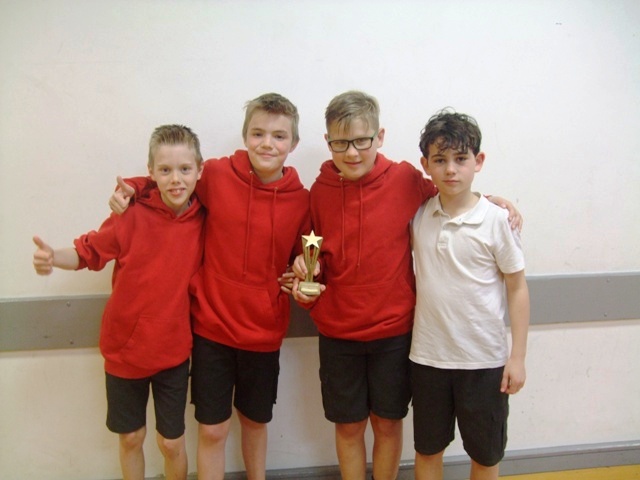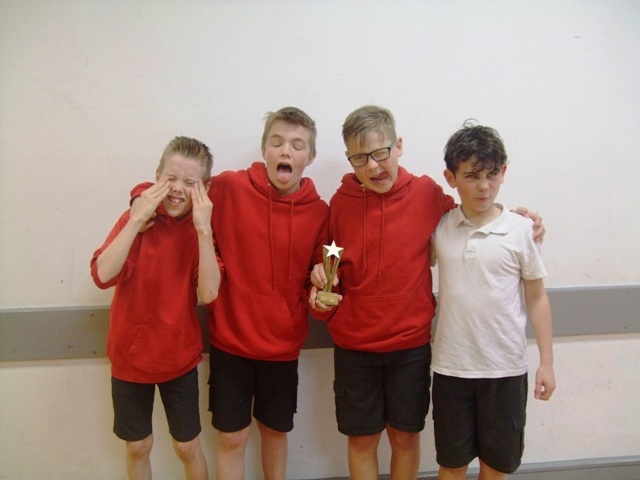 ---
Vale Boccia Competition:
On Tuesday 19th March Stanford took two teams to the Vale Boccia Competition.
Henry B, Monty, Casper, Sam, Caden and Eddie all played 4 matches each.
The year 5 team won 3 matches and lost one. The year 4 team won 2 matches drew 1 and lost 1.
The year 5 team went through to the quarter finals which they lost to Appleton.
Both teams played their best and all the children enjoyed the experience.
"It was fantastic" said Sam and Caden. Both teams have got through to the County Boccia Finals.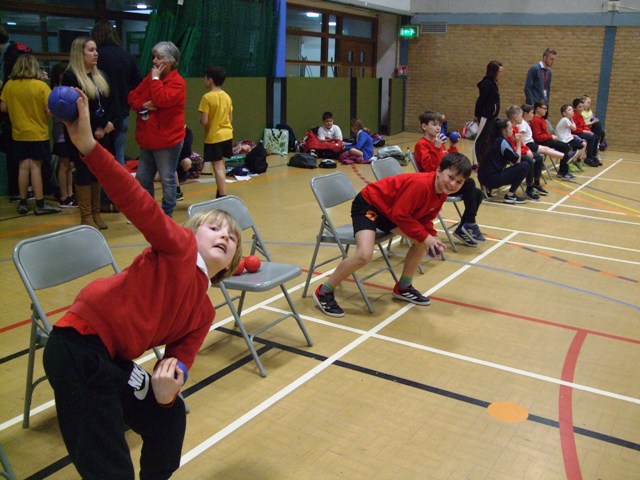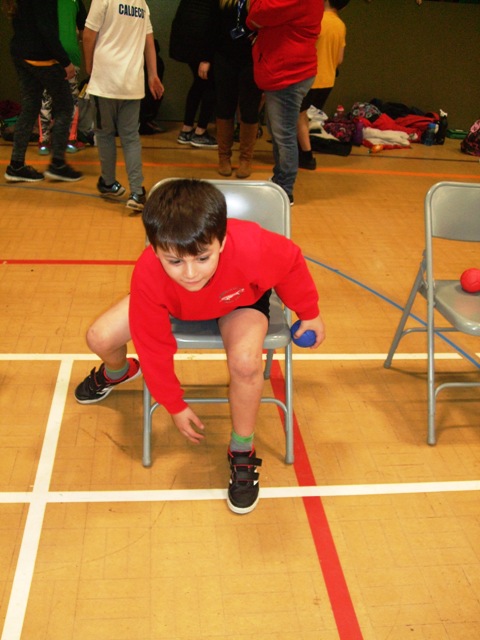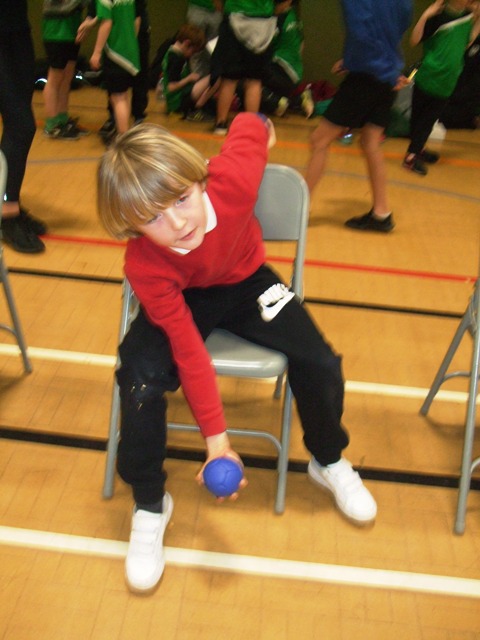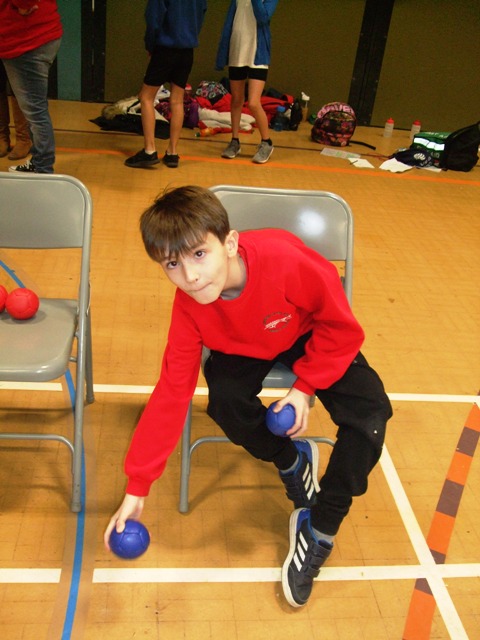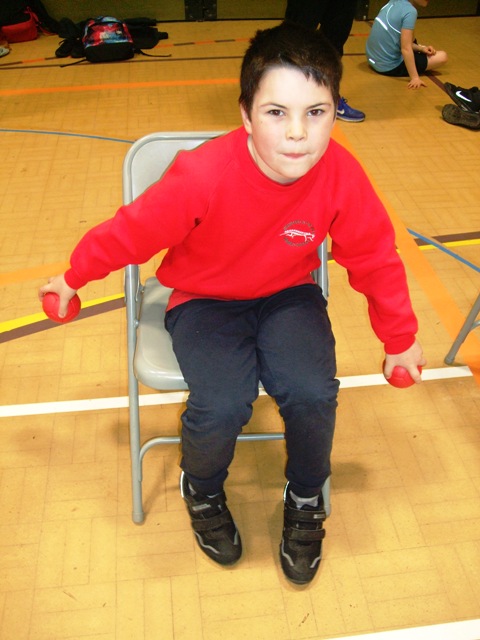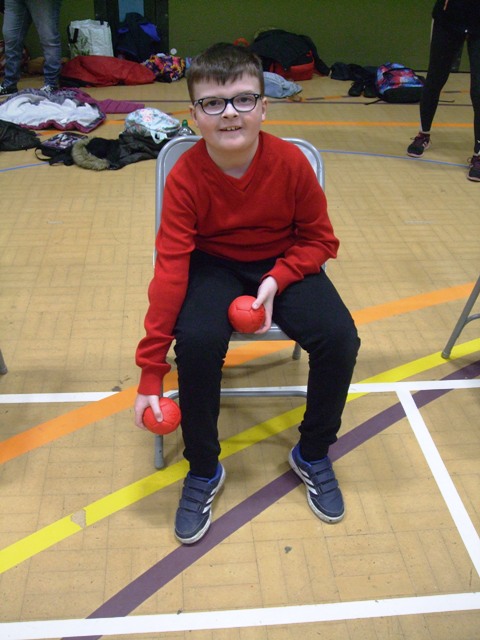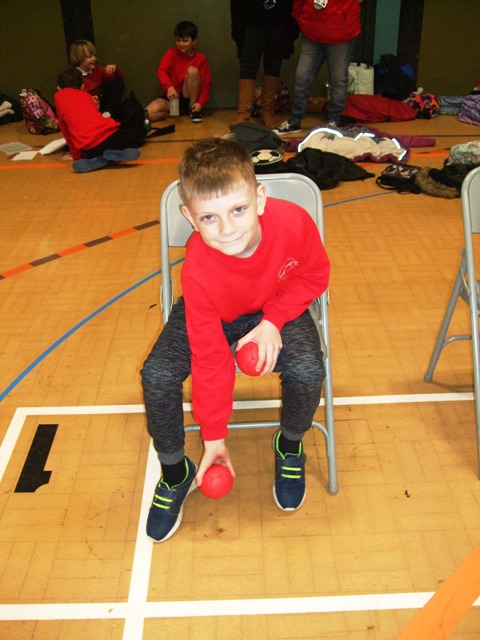 ---
Vale Netball Finals:
Following their recent success, the Year 6 netball team competed at the Vale Netball Finals on Wednesday 20th March.
They played in a pool of 4 teams, winning two of their games (5-3 and 13-1) and drawing with Faringdon Juniors. They went through to the semi-final against Longcot & Fernham school who they beat 3-1. In the final they met Caldecott who unfortunately beat them by 4 goals to 0 but both teams go forward to the County Netball Finals on Wednesday 3rd April.
The team played wonderfully, showed true grit and determination, team work and most importantly great sportsmanship.
We are looking forward to the 3rd!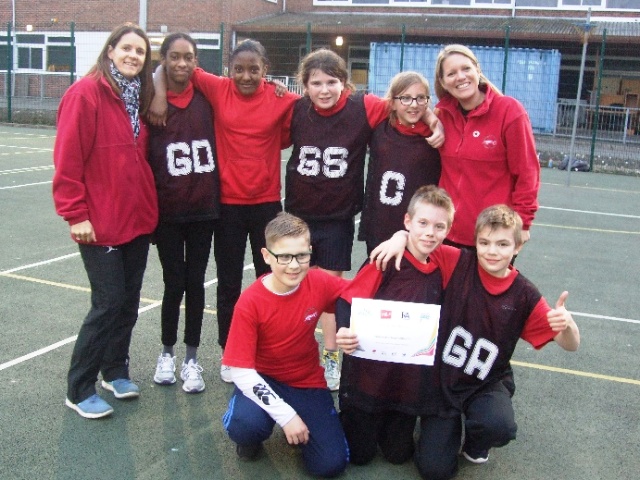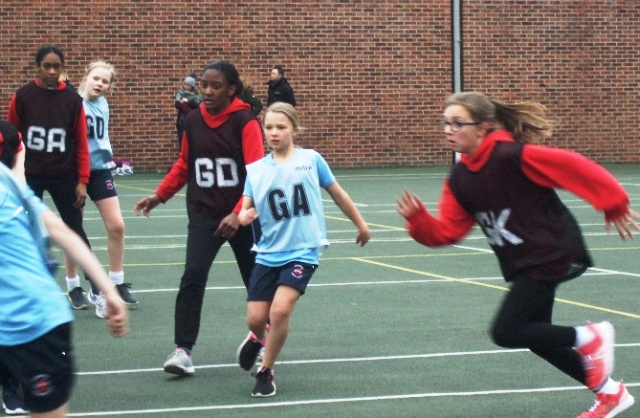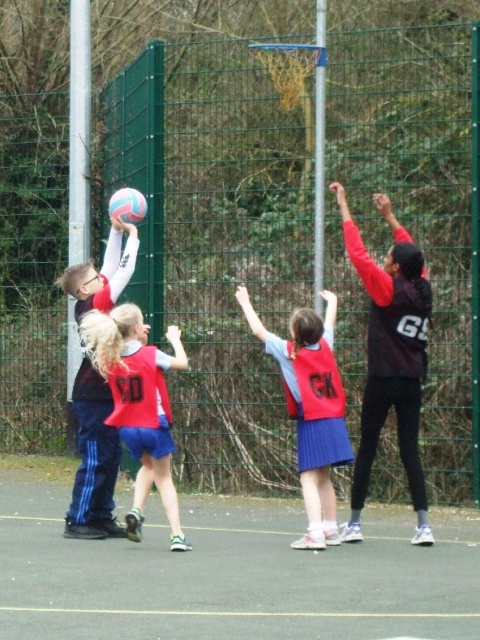 ---
BISI Badminton
On Thursday 4 boys and 4 girls from Years 3/4 went to a Badminton Festival in the new sports hall at KA's.
Jacob, Charlie, Emily, Mia S., Maisy, Ruby, Caleb and Dexter took part.
During the festival the children took part in 10 fun badminton games. All the children showed fantastic hitting, serving, throwing and catching skills. They all displayed excellent teamwork cheering their team mates during the activities and behaved perfectly.
"It was amazing" they stated on their return into school. Well done to all the children.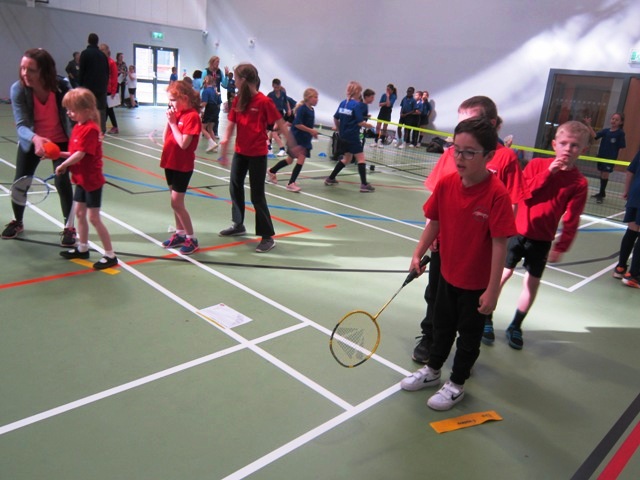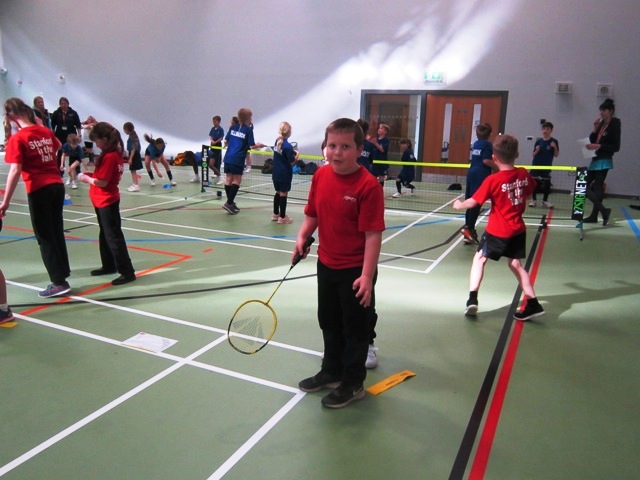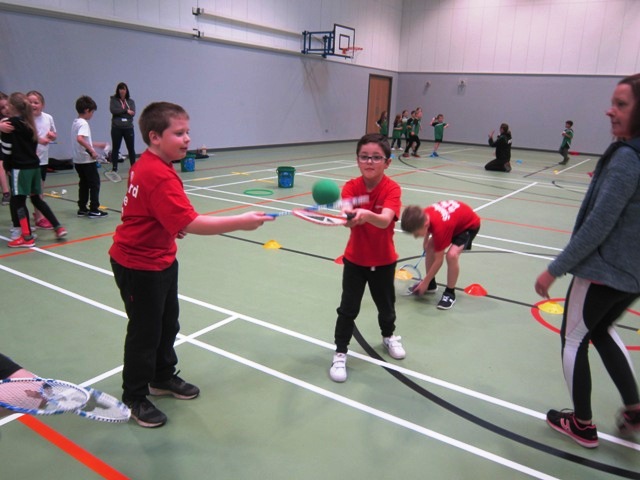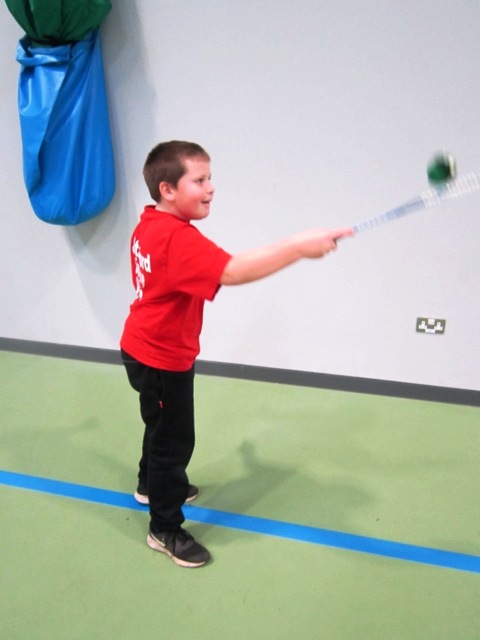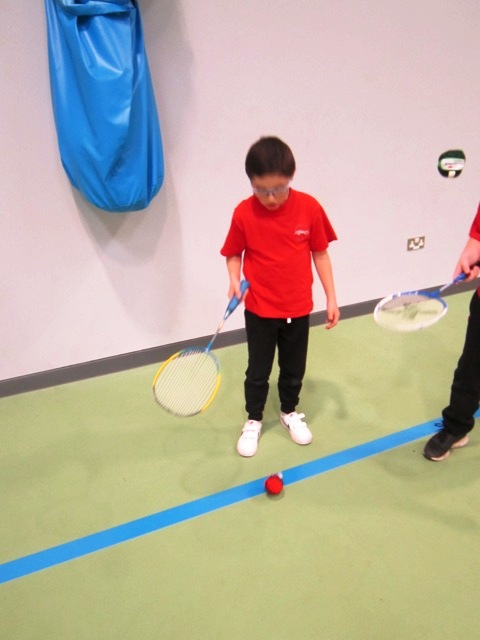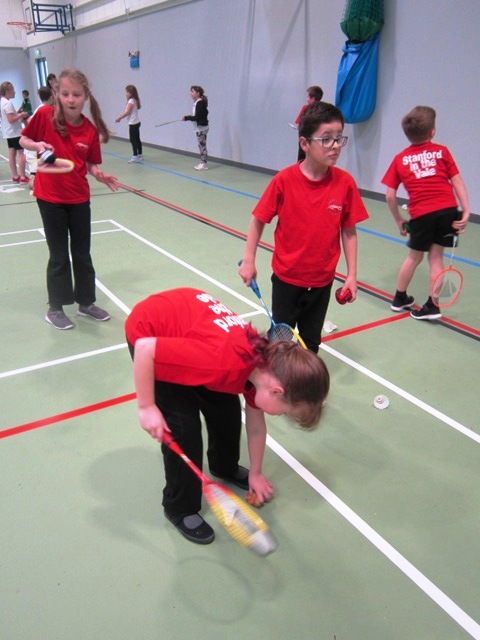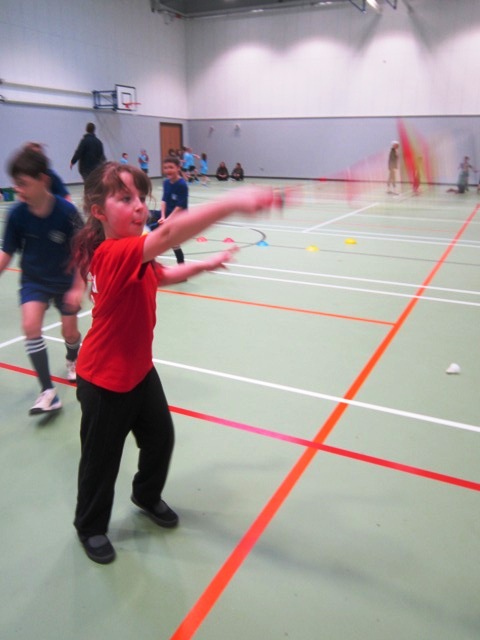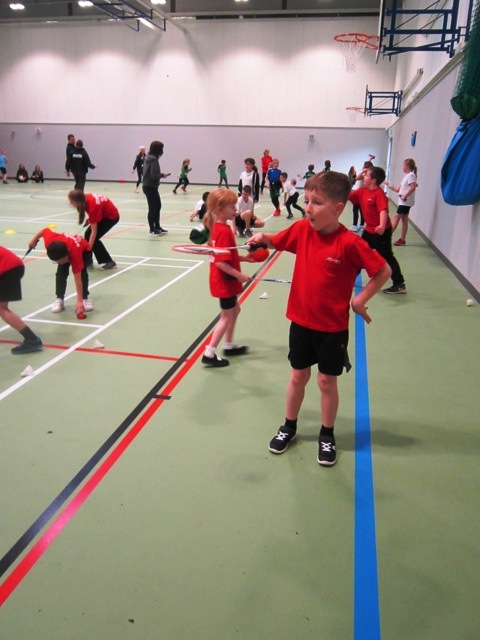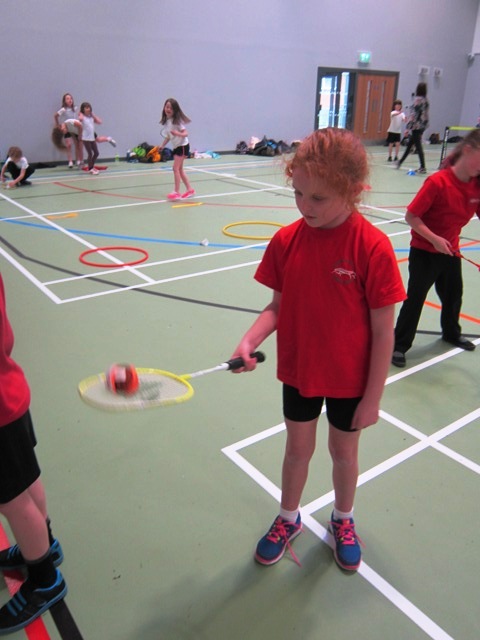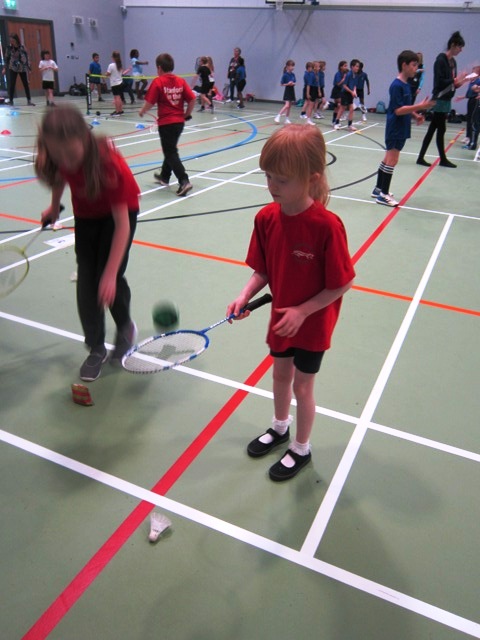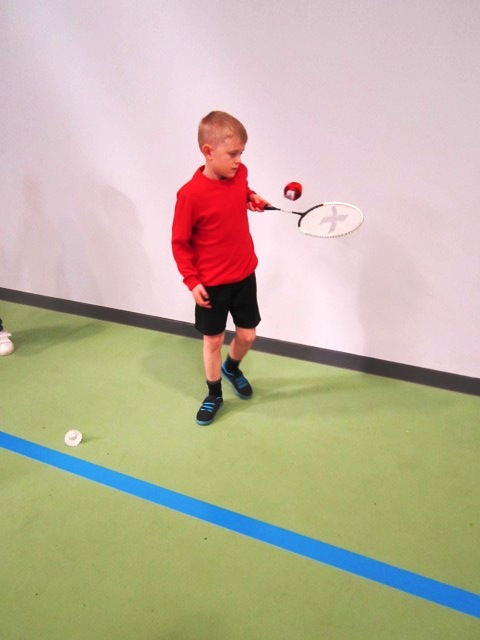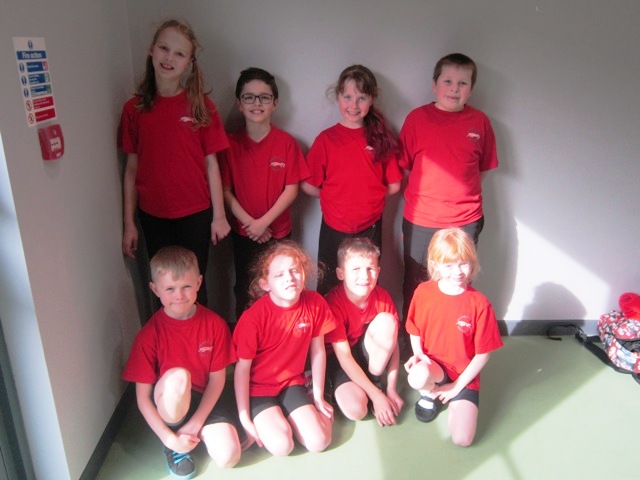 ---
Wantage Schools Cluster Netball Competition:
On Friday 8th March, 15 members of Year 5 and 6 represented the school at the Wantage Schools Cluster Netball Competition.
Both teams had worked very hard in the run up to the tournament and the hard work payed off with both teams demonstrating the best netball we've seen.
The yellow team, made up of Emma, George, Zach, Isabel, Grace, Katherine, Emily, Tessa, unfortunately didn't get through to the semi-finals but it was a great first netballing experience.
The red team (Henry, Azaria, Amanda, James, Aimee, Rhys, Tammy) managed to get through the entire tournament without conceding a goal!
The scores were extremely impressive with one match ending 9-0! The team now advances through to the Vale Finals soon.
All the children demonstrated excellent sportsmanship and had lots of fun.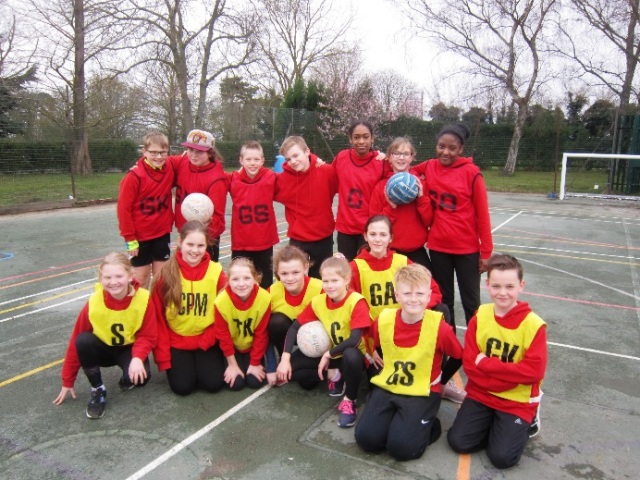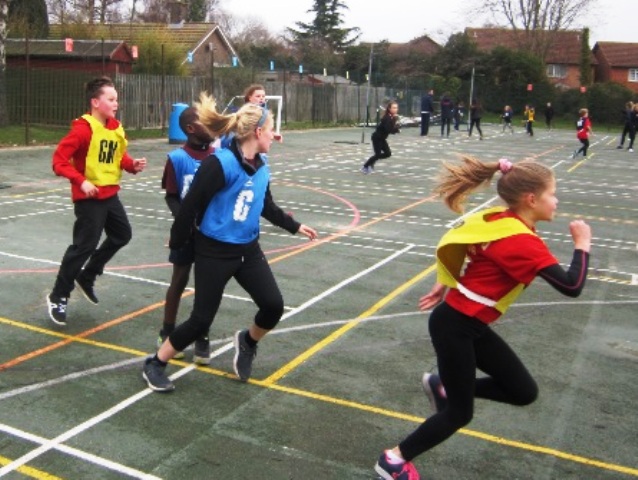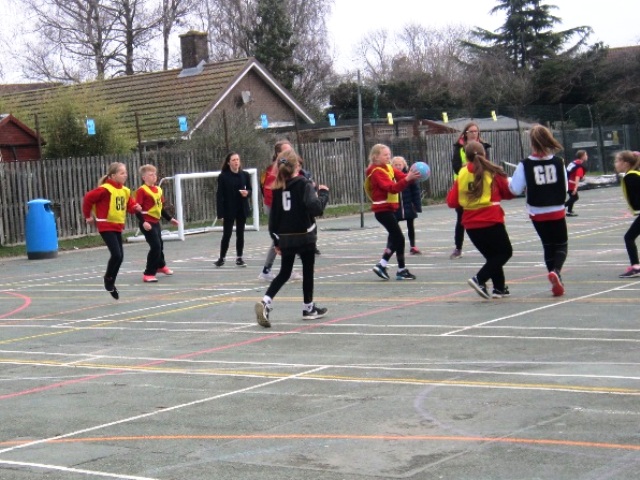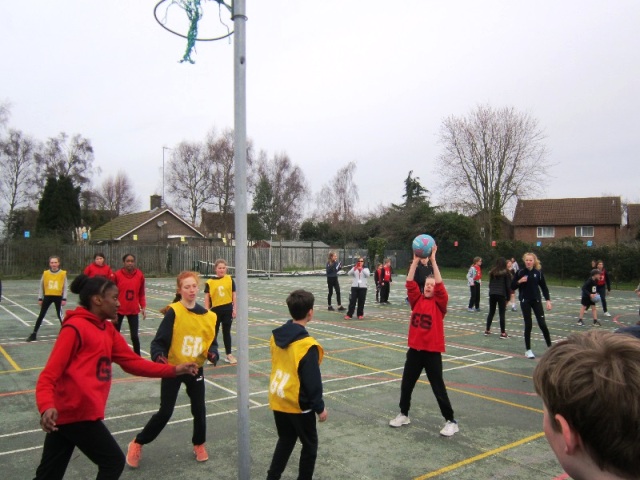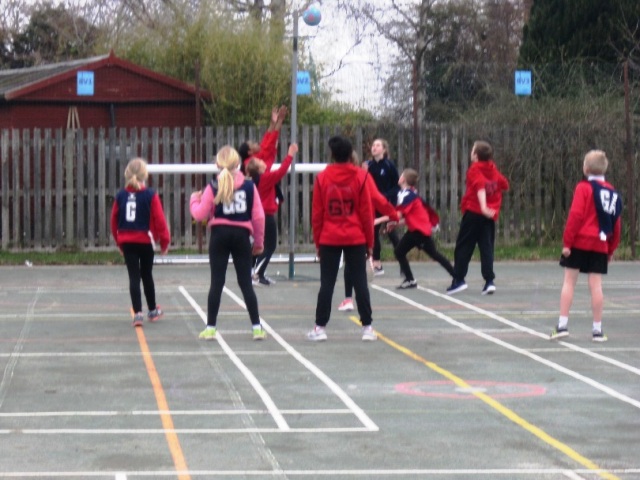 ---
Vale In2Hockey Competition:
On Wednesday 6th March seven children from Years 5 and 6 took part in the Vale In2Hockey Competition at Tilsley Park.
Henry M, Heath, James, Arlo, Kayleigh, Azaria and Katherine played magnificently.
They were put in to Pool C and played against Wantage A, St.Edmund's and Sunningwell B. Each game was 15 minutes in length and saw lots of passing, attacking and defending.
St Edmund's scored 2 and we scored 0
Wantage scored 2 and we scored 1
We scored 1 and Sunningwell B scored 0
The team continually improved throughout the three games. Well done to all of them.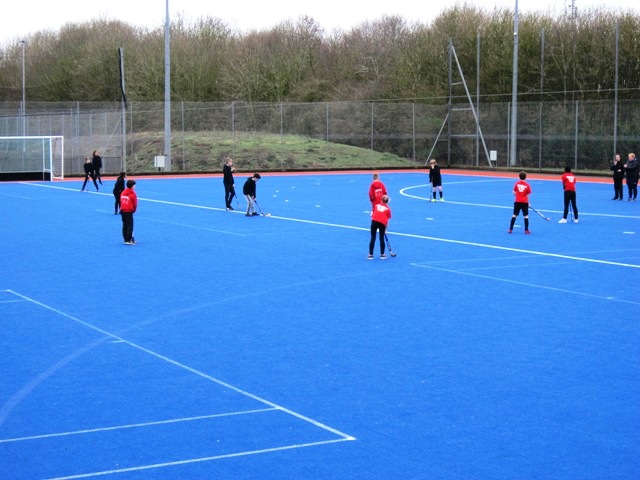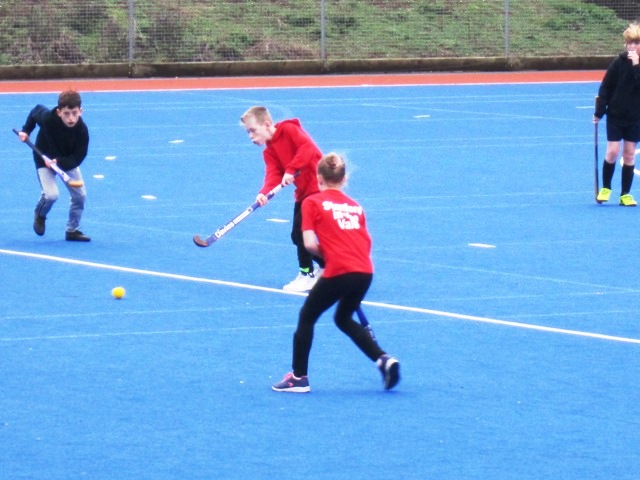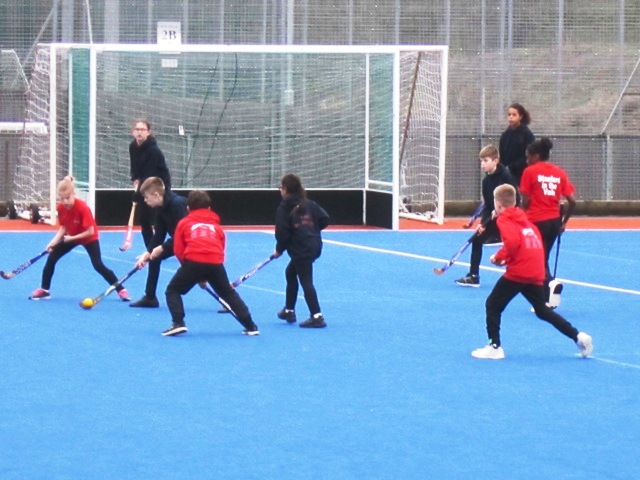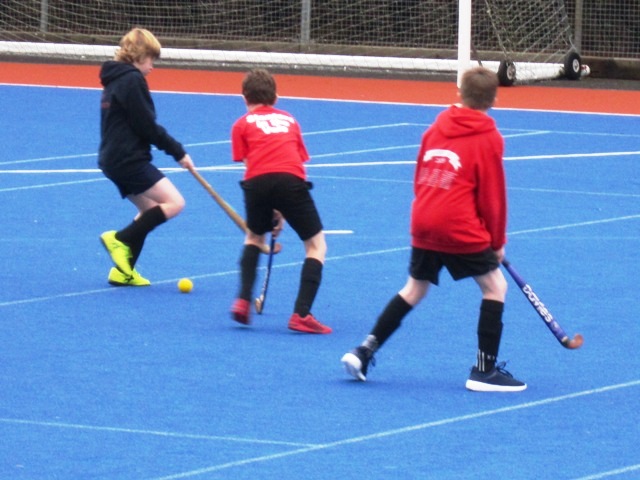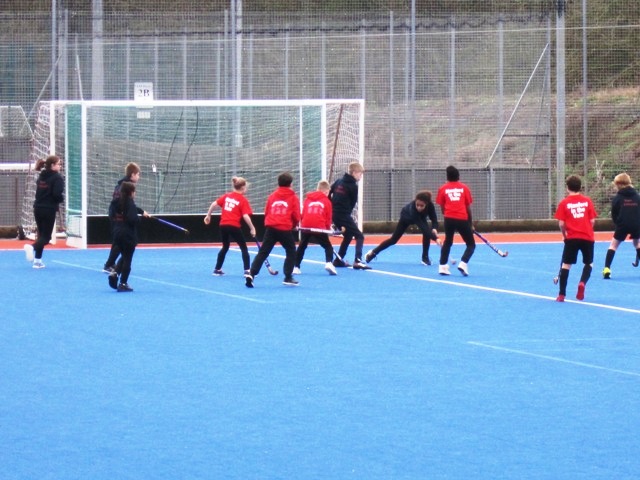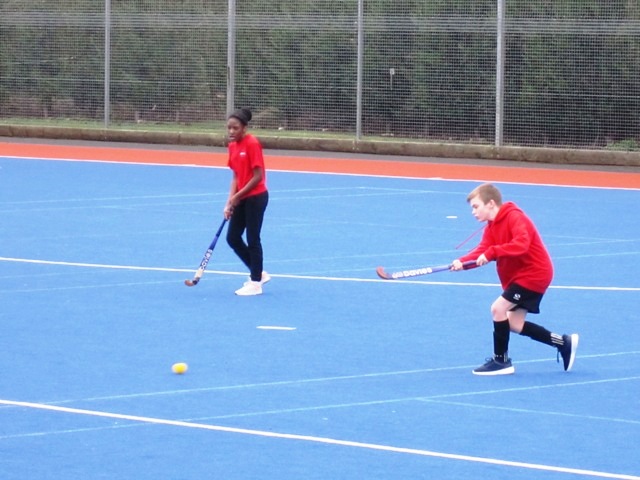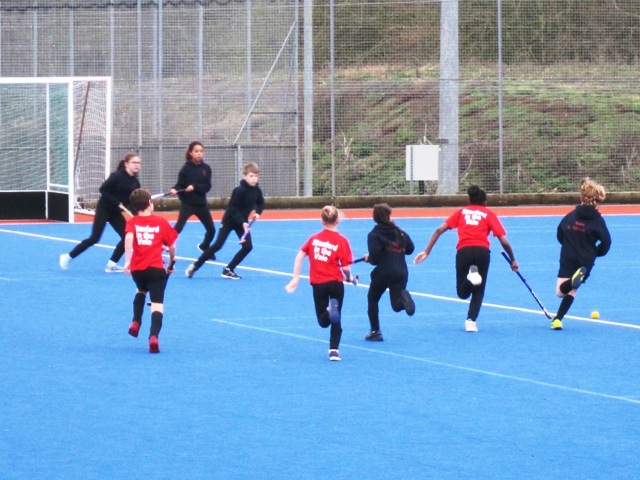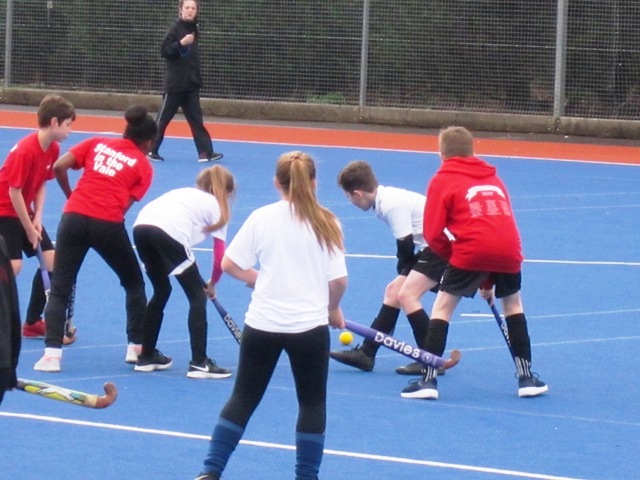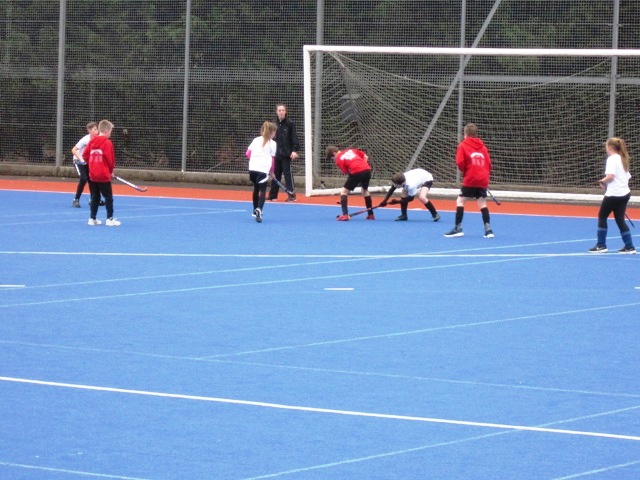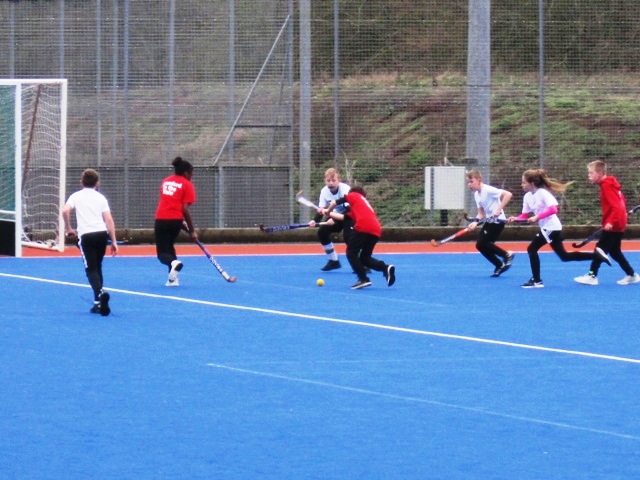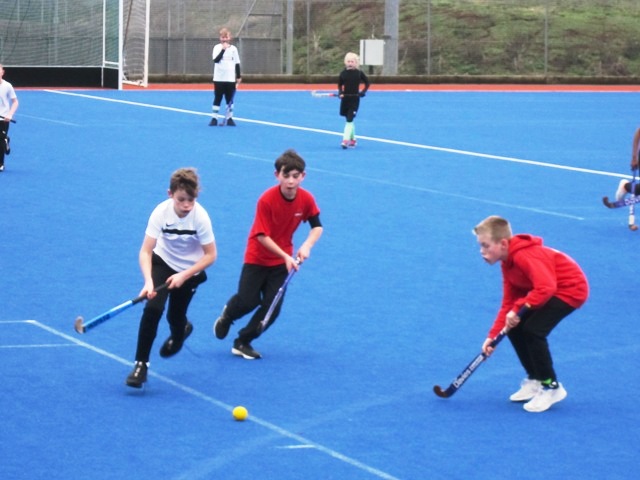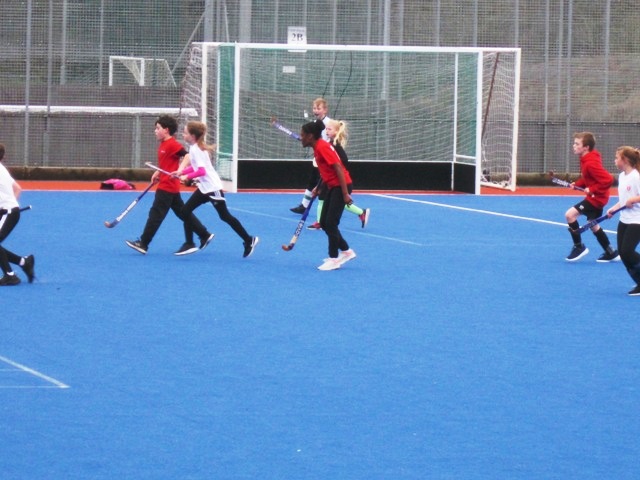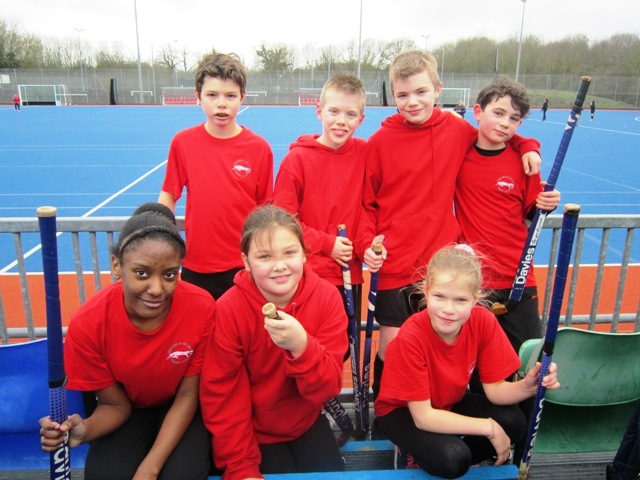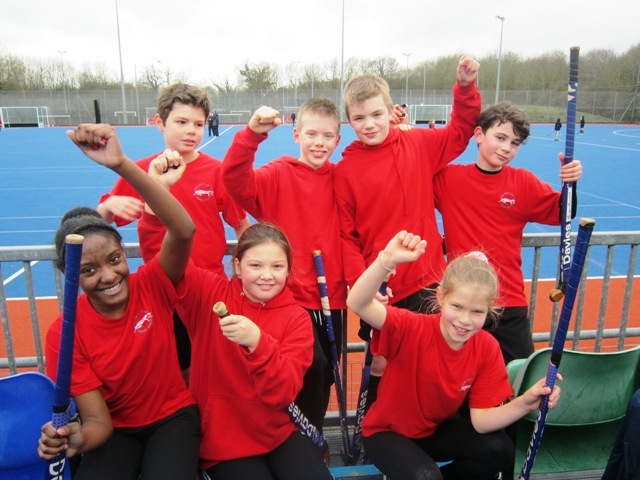 ---
Vale Sportshall Athletics
On Thursday 31st January 18 boys and girls from Year 5 and 6 took part in the Vale Sportshall Athletics, which nine schools took part in.
Our athletes were Henry, Alex, Liam, Archie, Joshy, Ryan, Zach, Freddie, Charnz, Sophie, Azaria, Amanda, Bella, Tammy, Lily, Jade, Grace and Kayleigh.
The children took part in two track and two field events - the obstacle event, 1 + 1 lap relay, 2 + 2 lap relay, 6 lap relay, over/under relay, 4 x 1 lap relay, chest push, standing long jump, standing triple jump, soft javelin and speed bounce.
They all performed to the best of their ability and were so supportive of each other.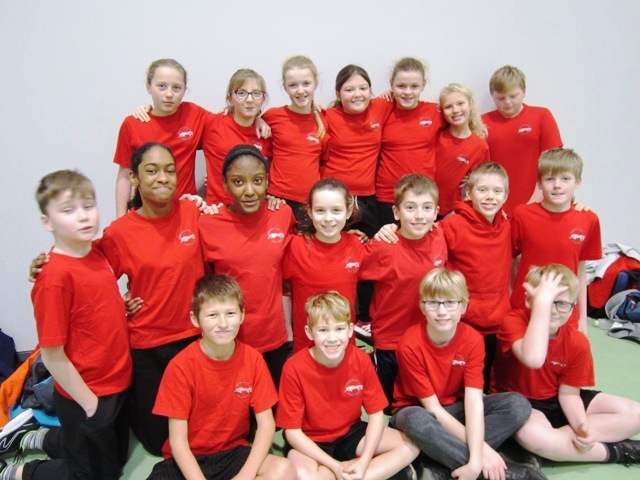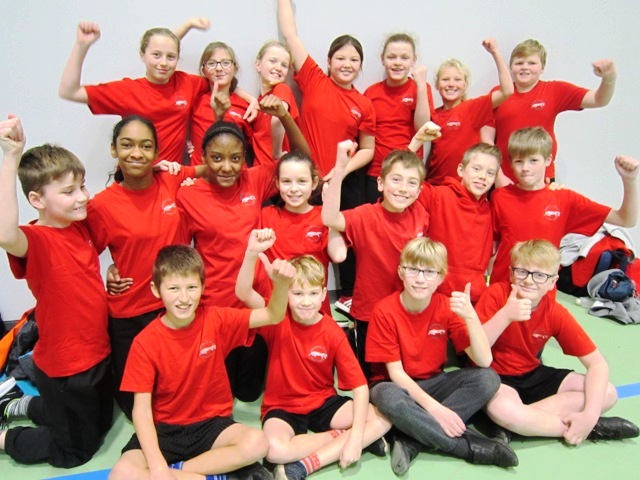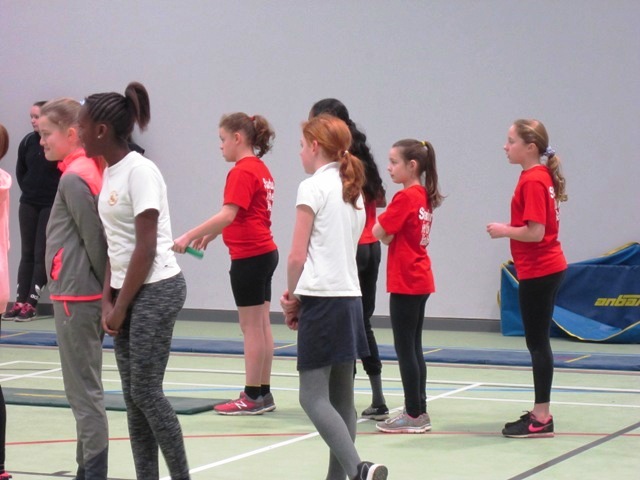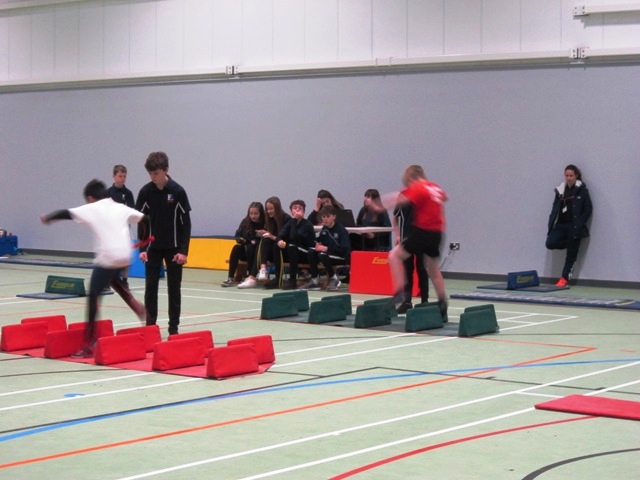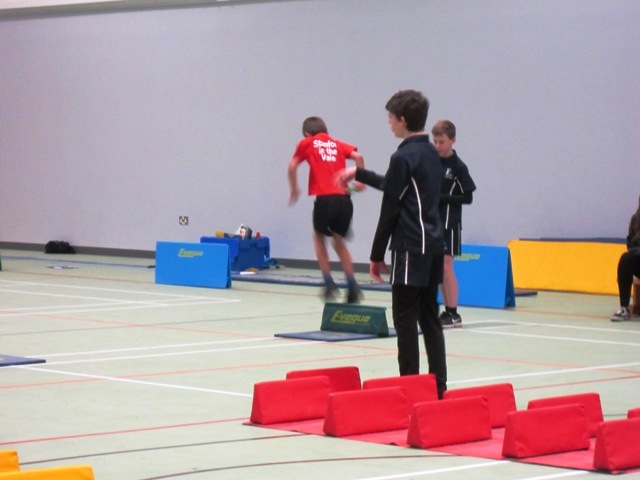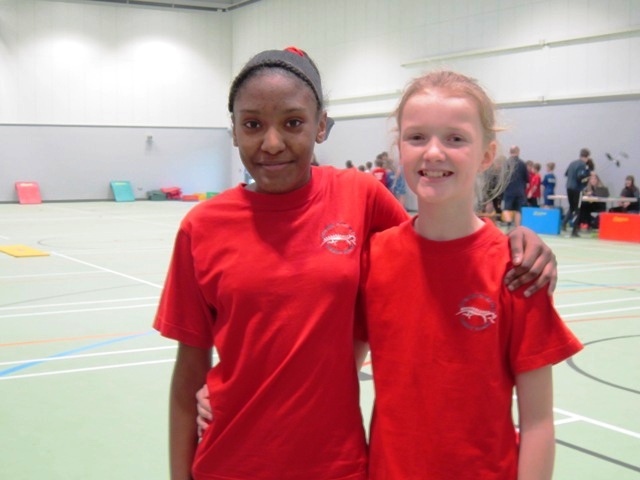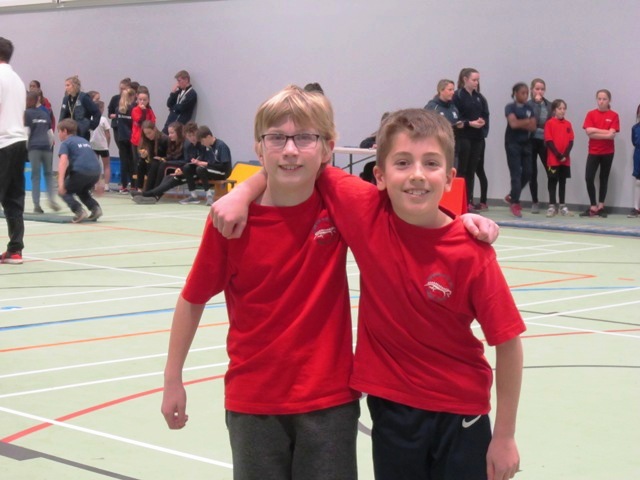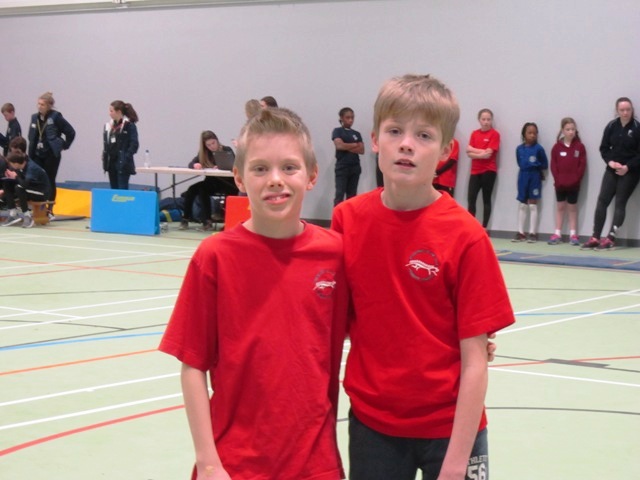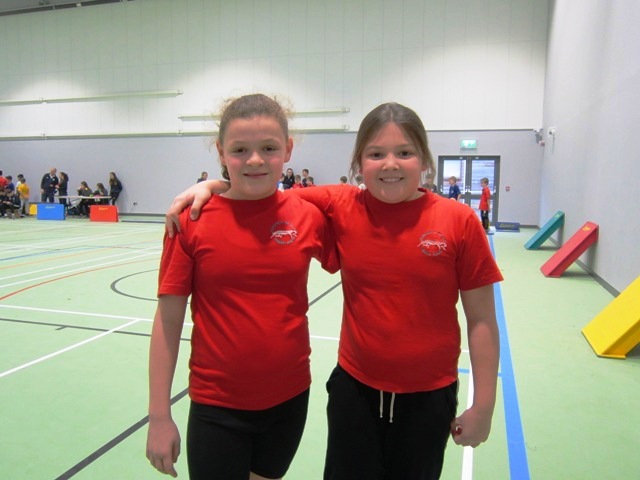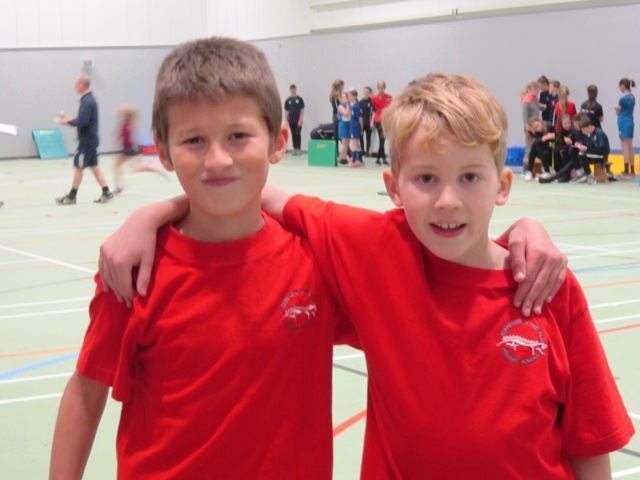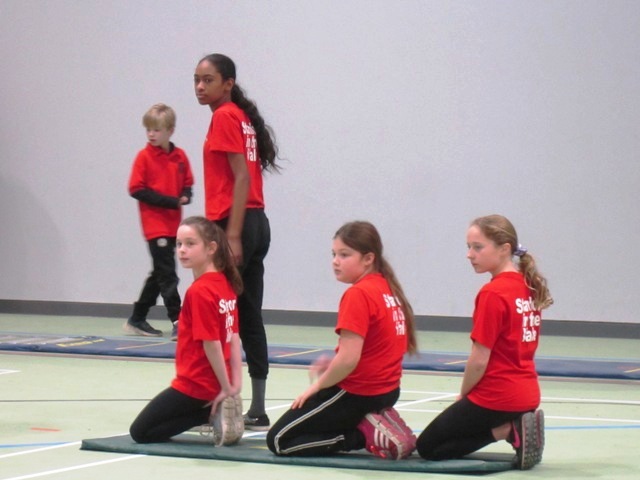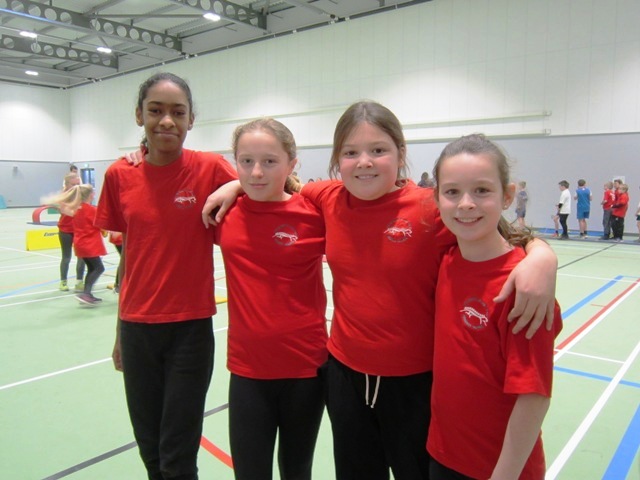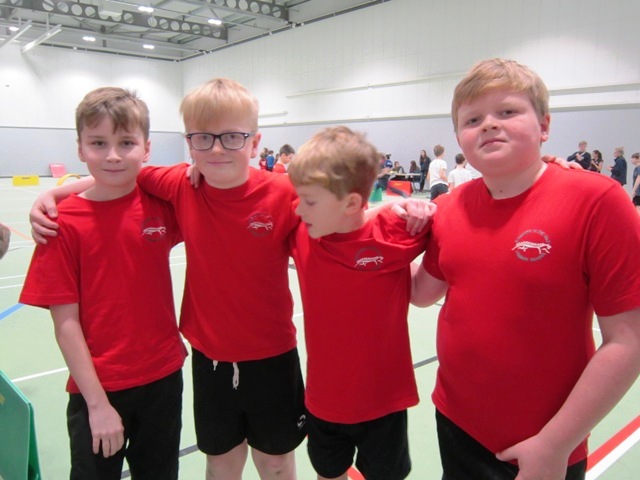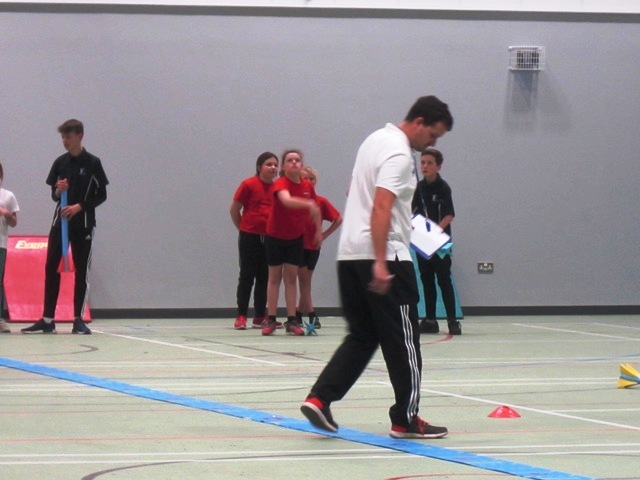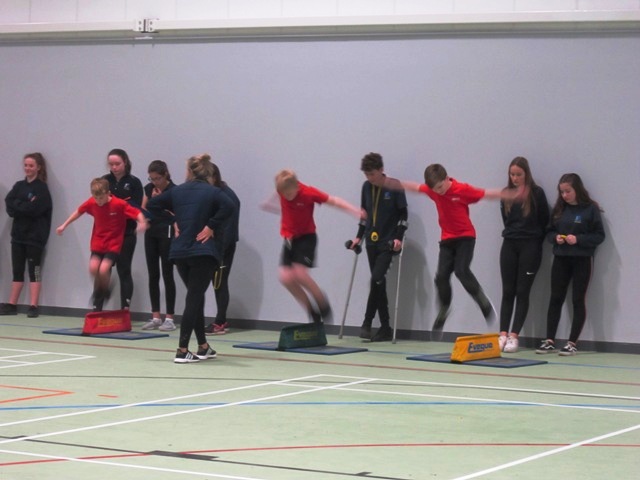 ---
Dance Festival Report
On Thursday 24th January, six children Henry, Casper, Tessa, Evelyn, Sam and Jayden went to a circus themed Dance Festival in Wantage.
The children got to play some fun warm up games in their group, 'The Jugglers'.
We spent the morning learning a group routine to The Greatest Showman. Then in the afternoon we learnt some new moves and choreographed our own individual sections, including the worm!
The highlight of the day was performing our routine in the dance studio to the rest of the children and adults. The children behaved and danced fabulously.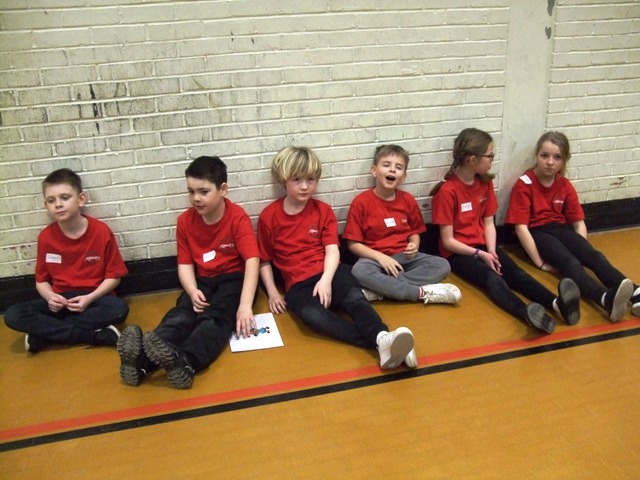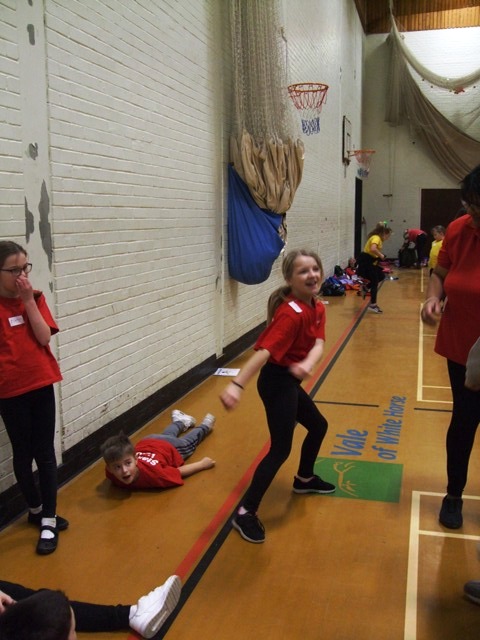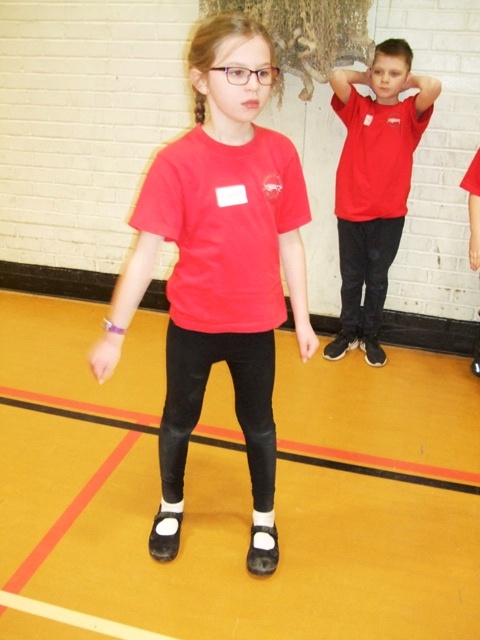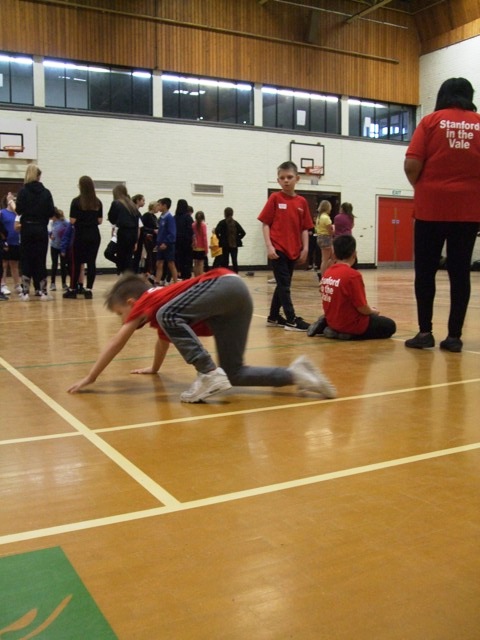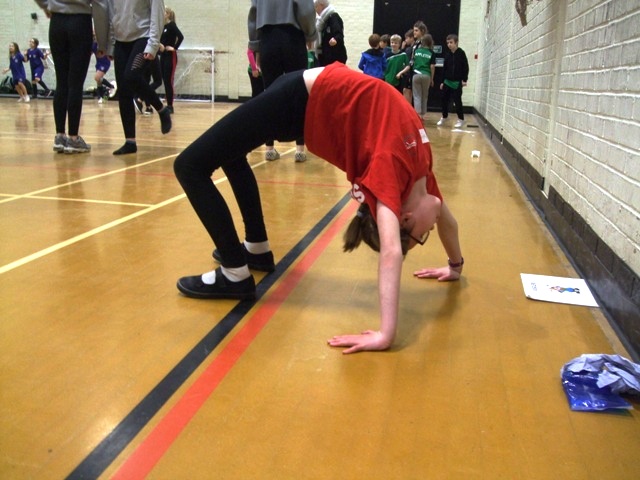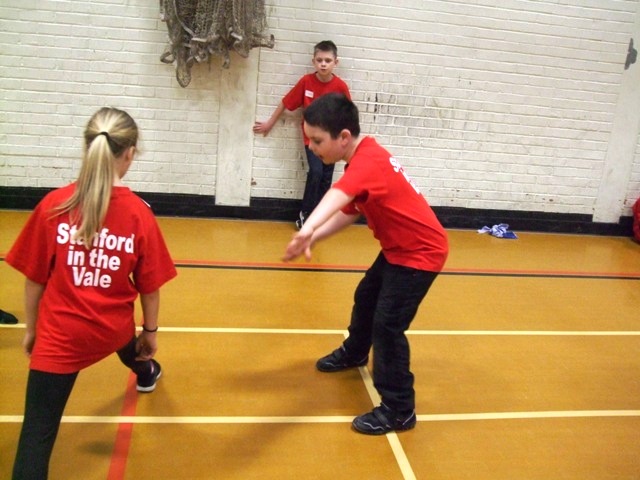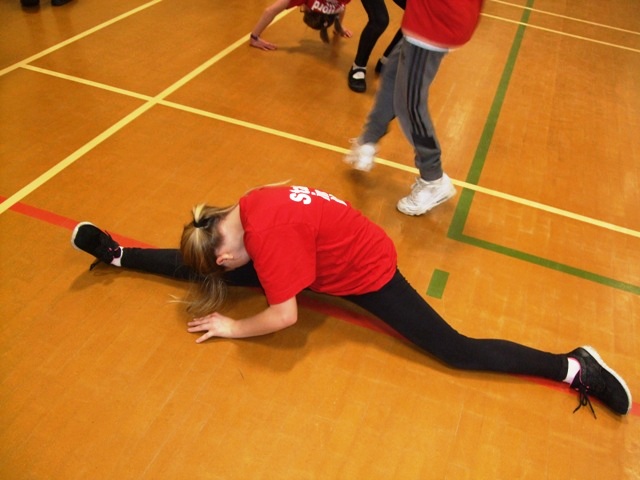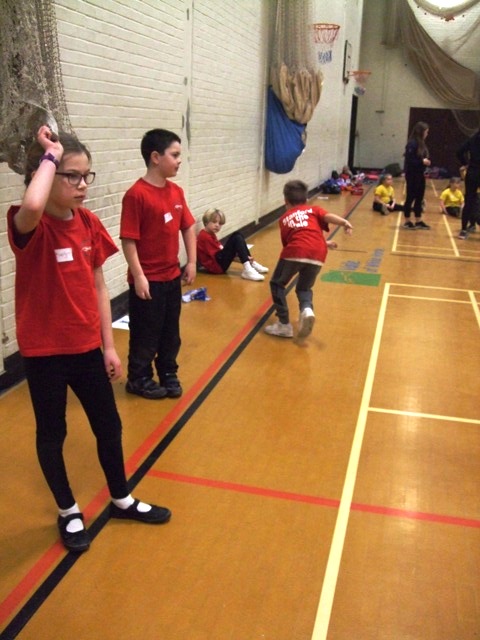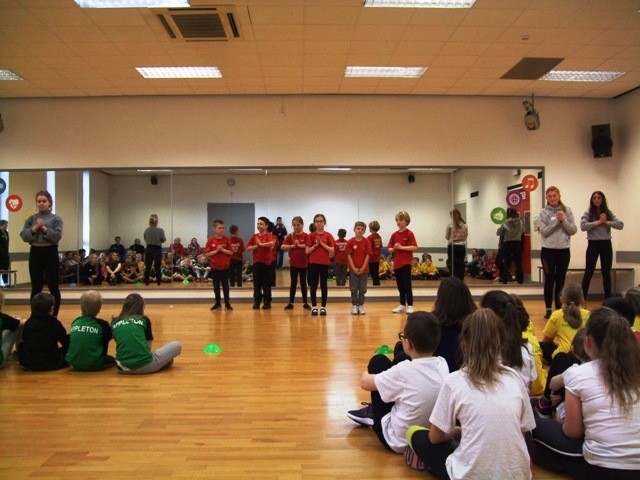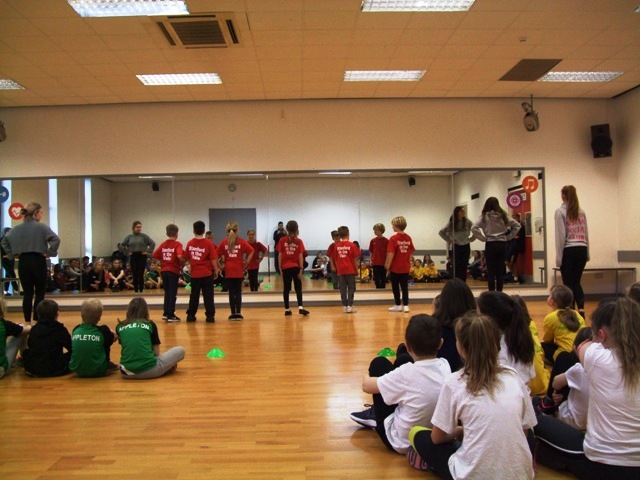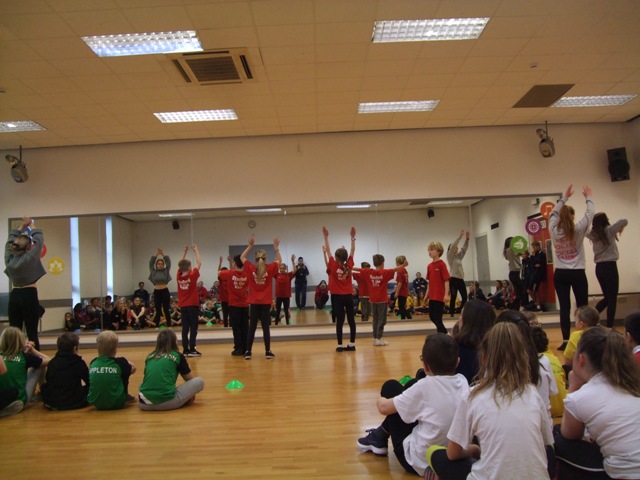 ---
Vale Basketball:
Five children from Year 6 represented the school at a Vale basketball competition earlier this week. Sophie, Heath, George, Arlo and Kayleigh showed terrific team work and perseverance as they battled through the heats against 12 other schools.
Although they didn't make it through to the semi-finals, they should be commended for their skills and their sportsman-like behaviour.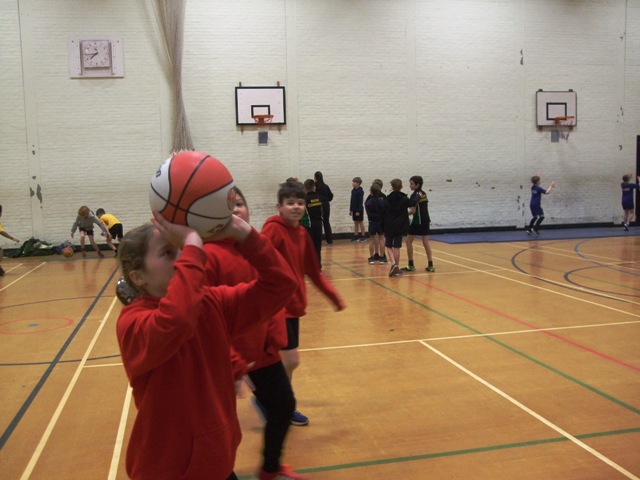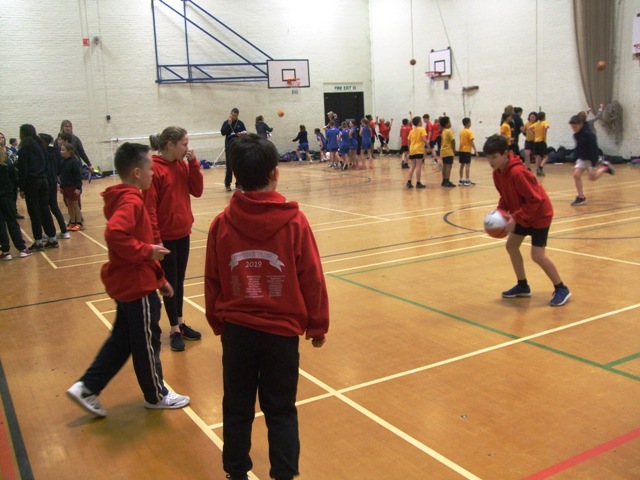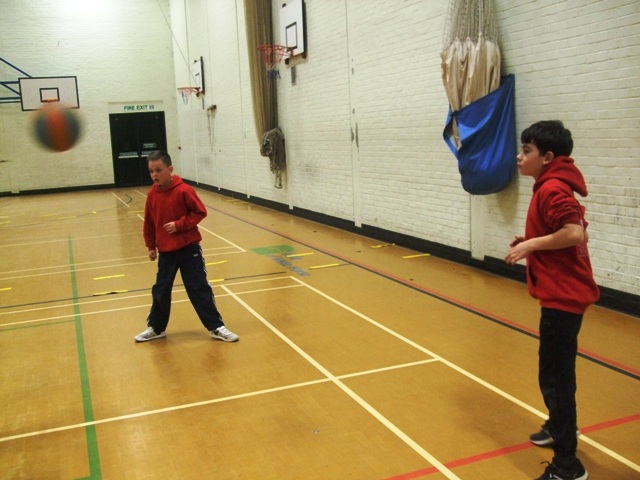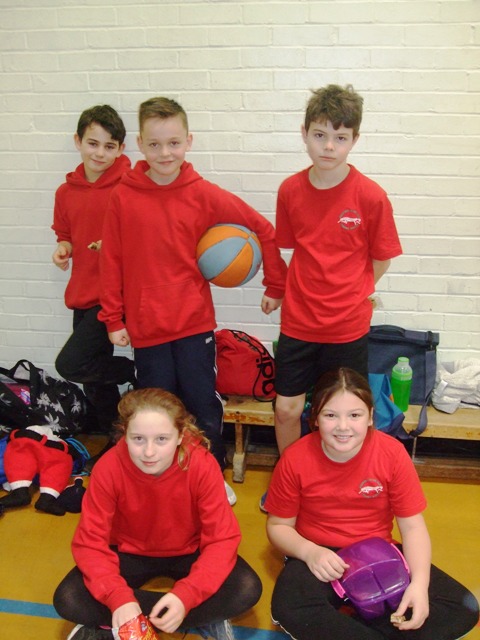 ---
Dance Club at Oxford New Theatre:
On Tuesday 20th November dance club went to Oxford New Theatre to perform on the stage in front of a huge audience.
They did a wonderful job and performed their best dance ever. It was lovely to see the children smiling and dancing onto the stage with such confidence and energy.
Well done to all 36 members of the dance club and to Mrs Webb and Miss Rogers who have worked hard with the dancers since September.
You should all be so proud of yourselves. Well done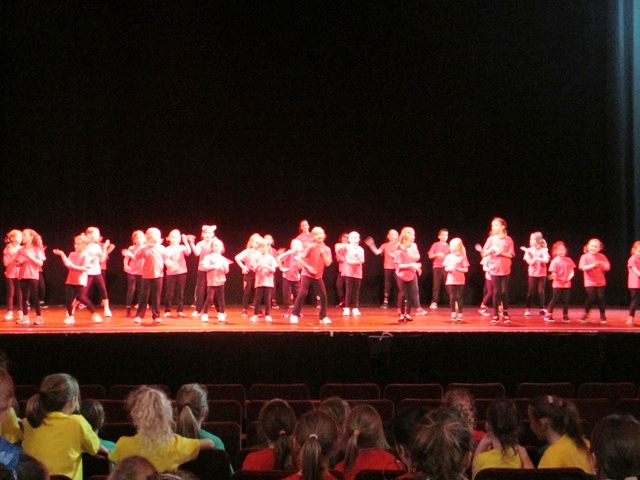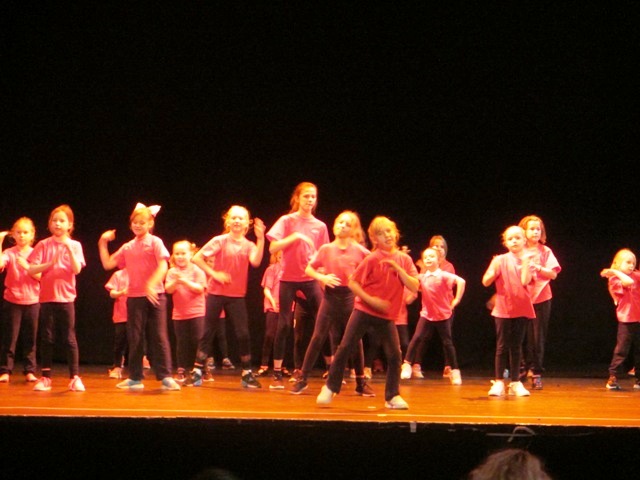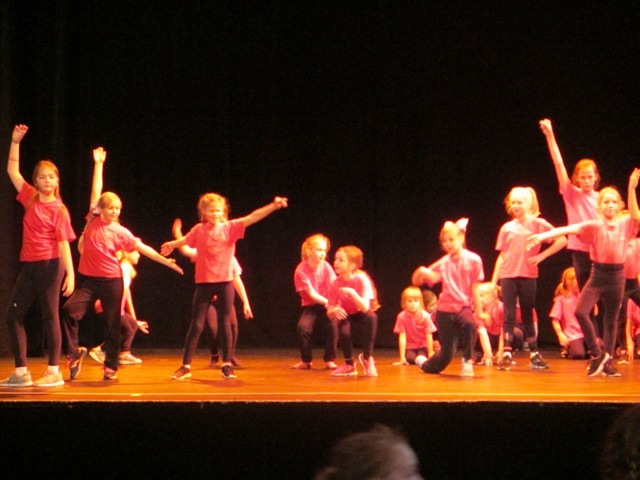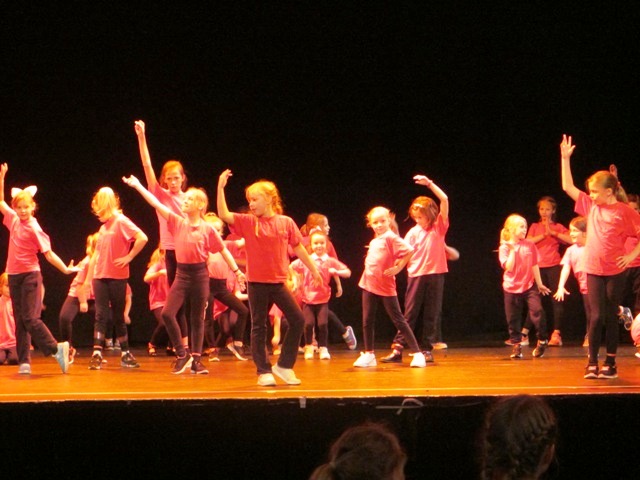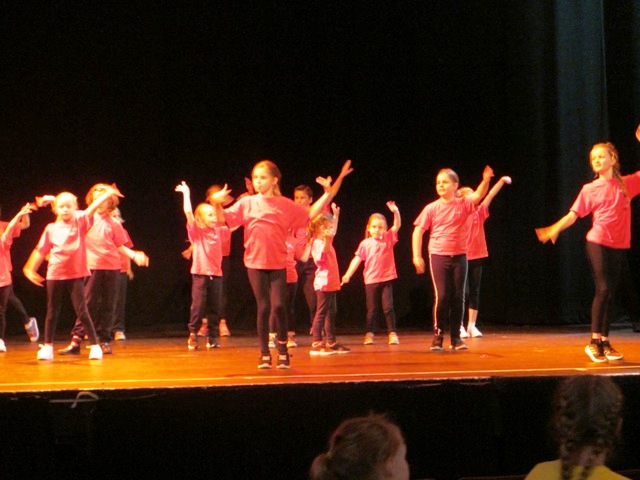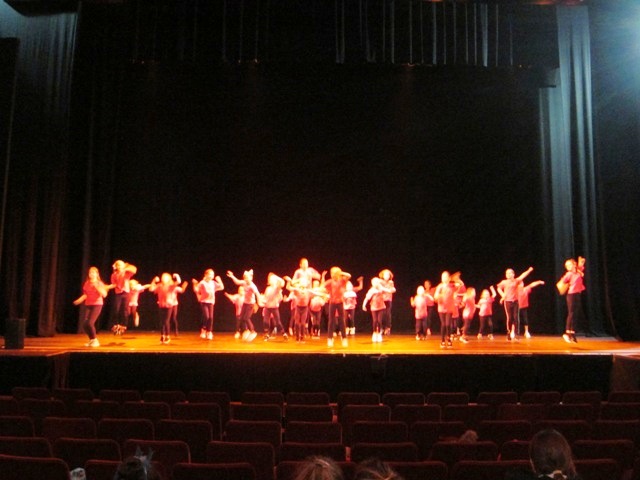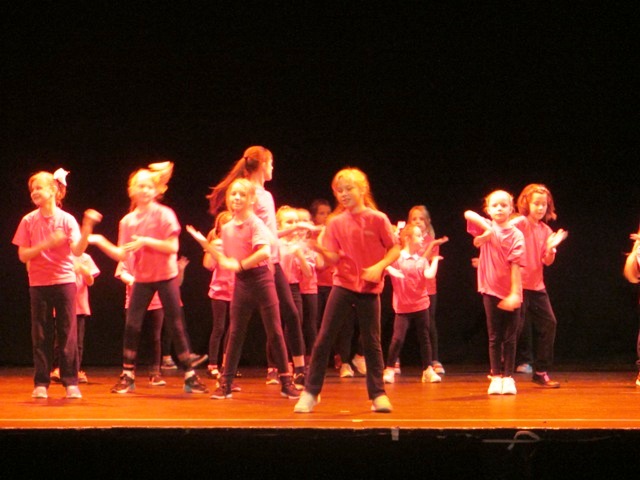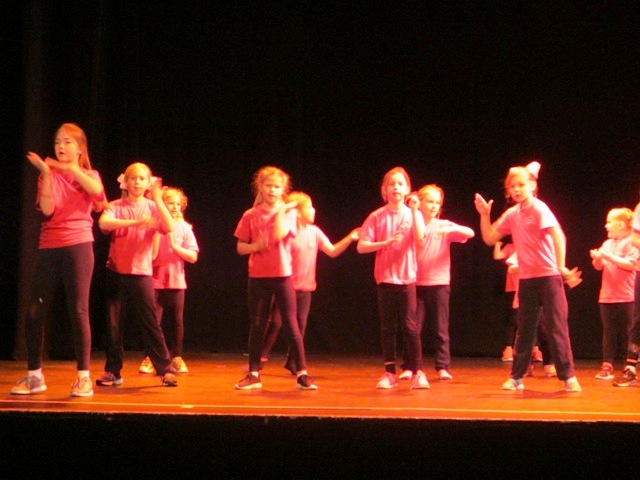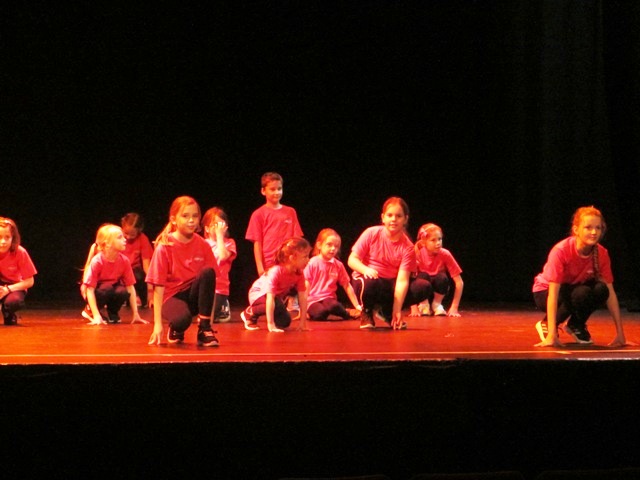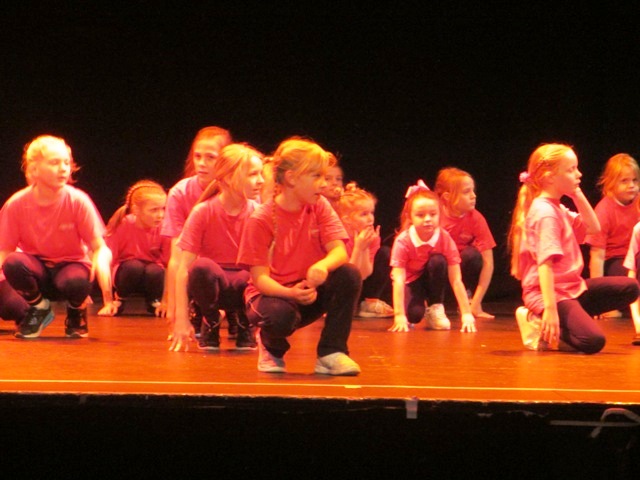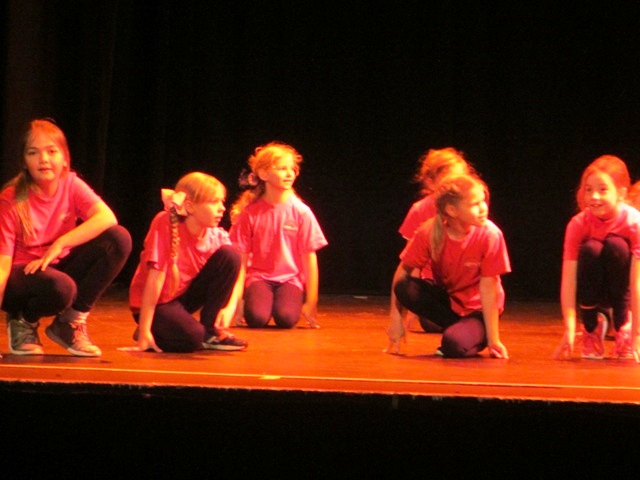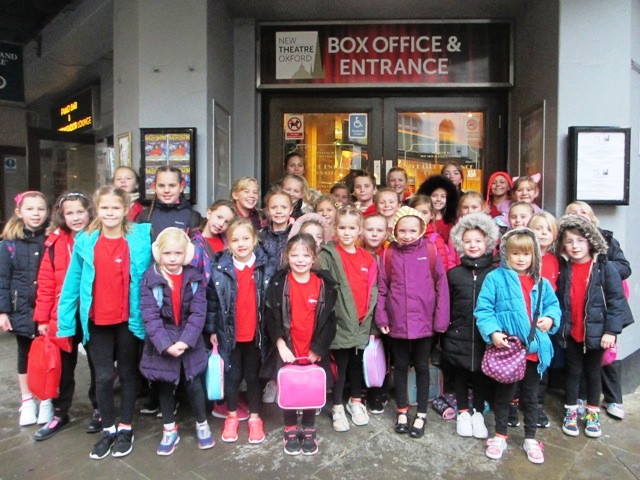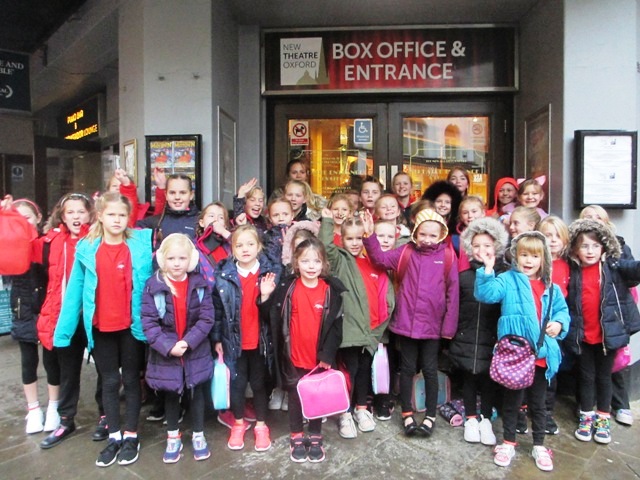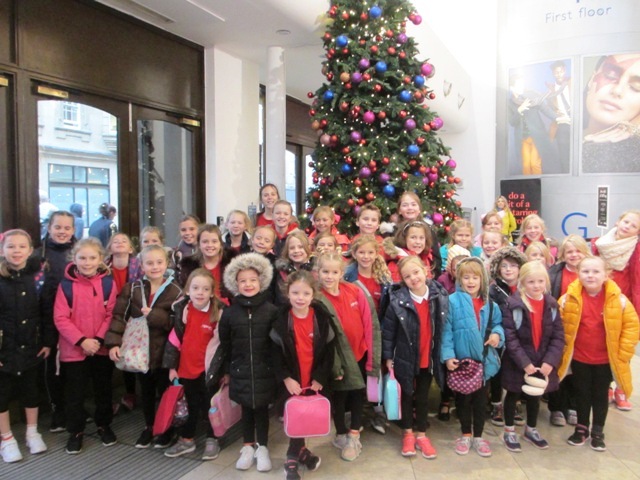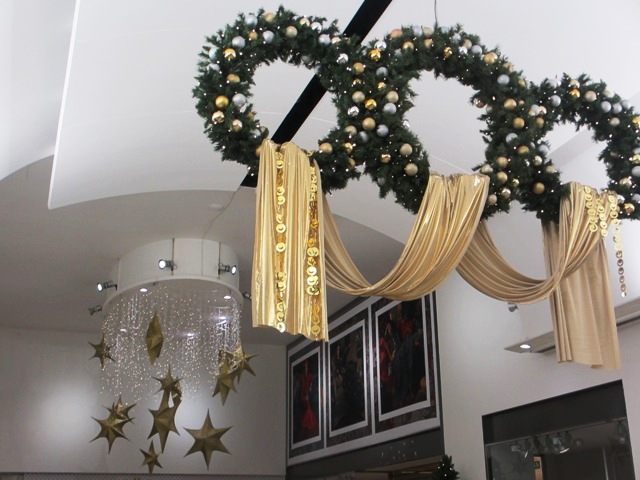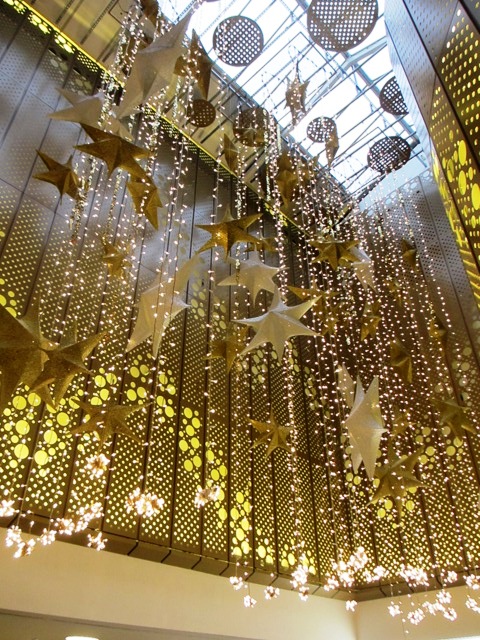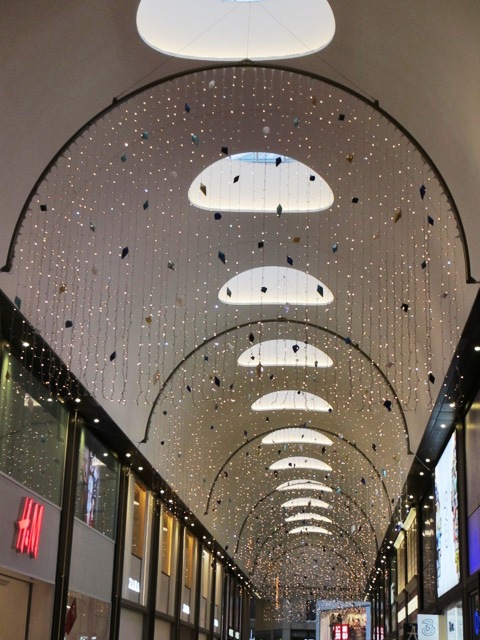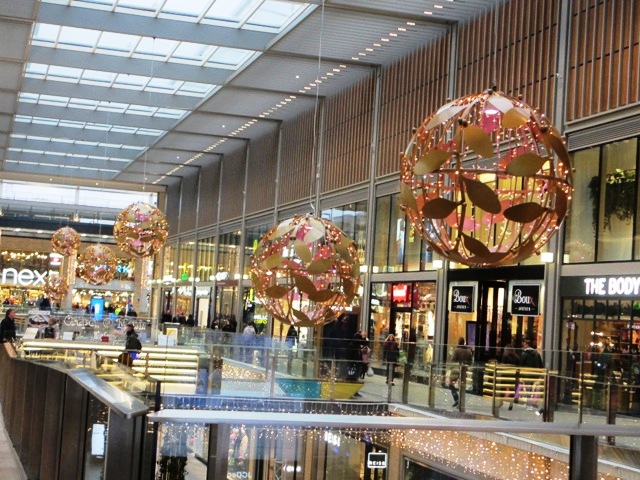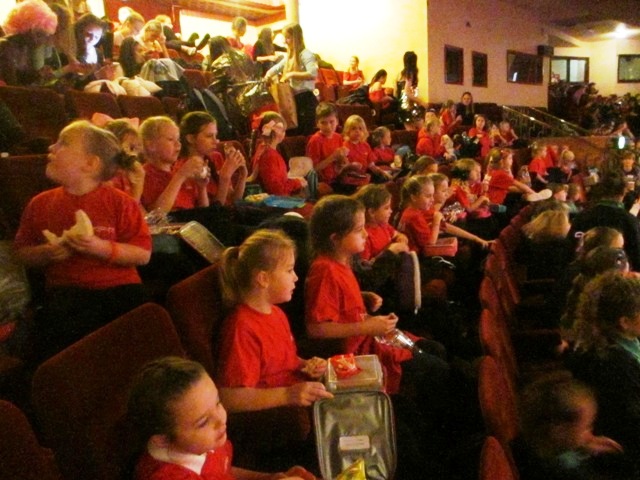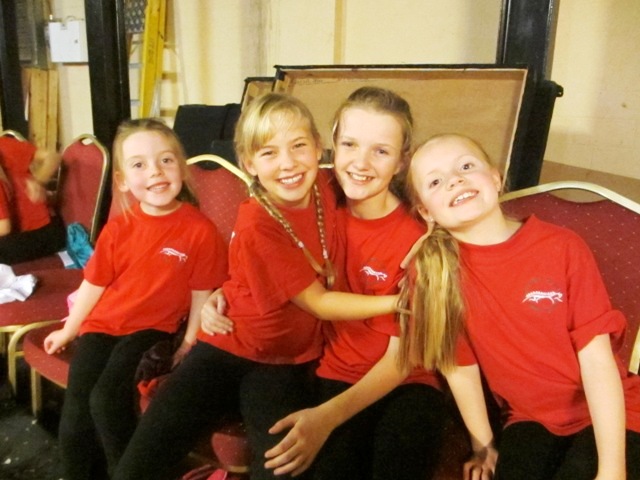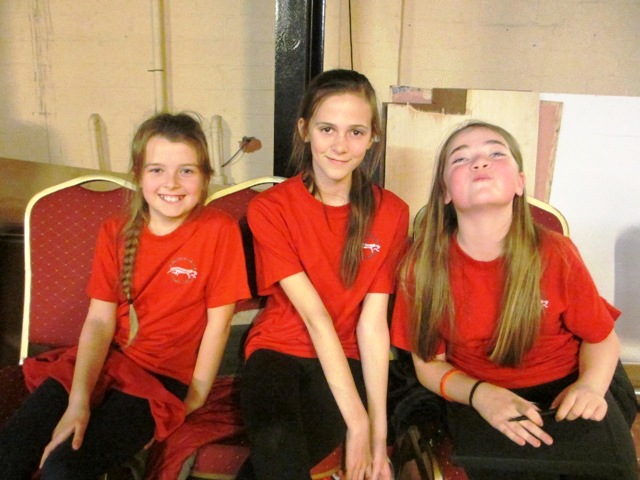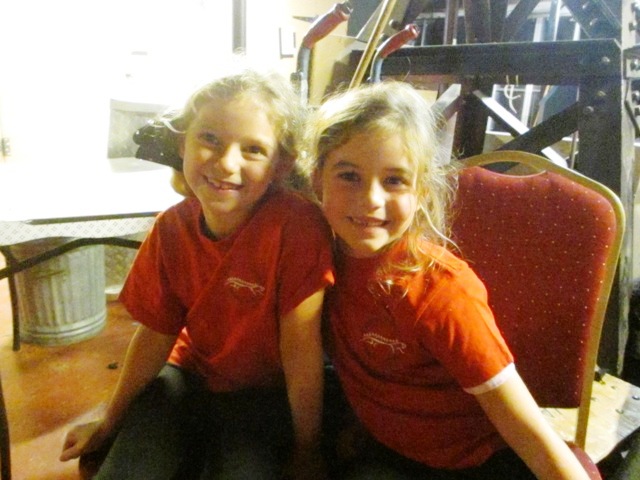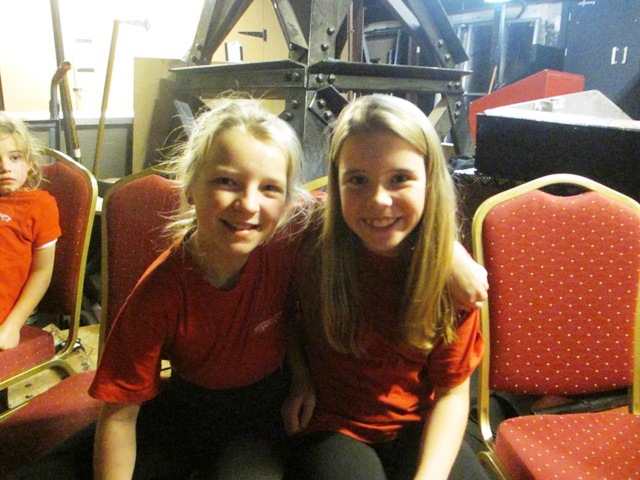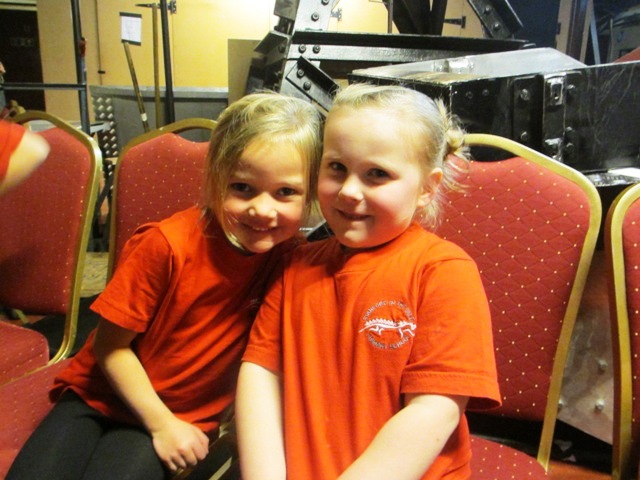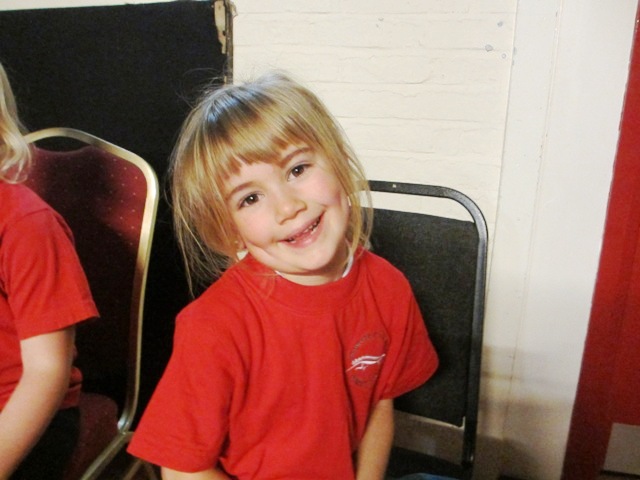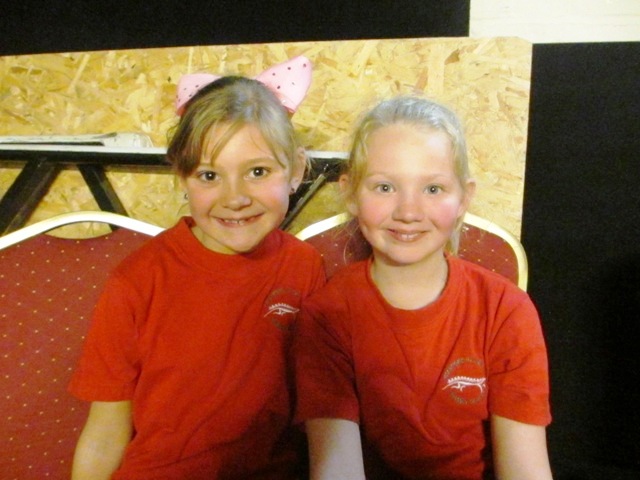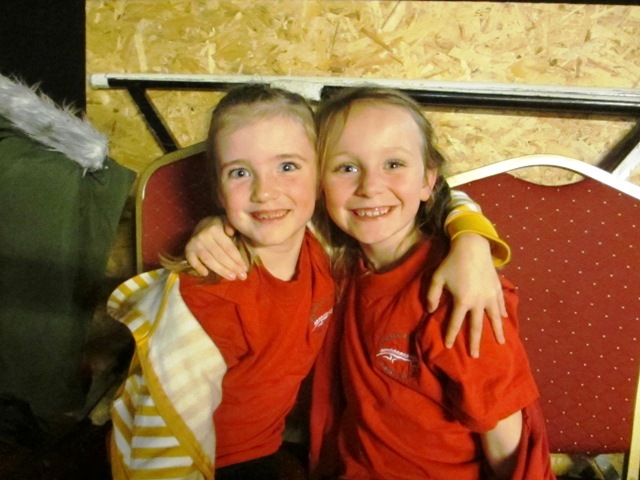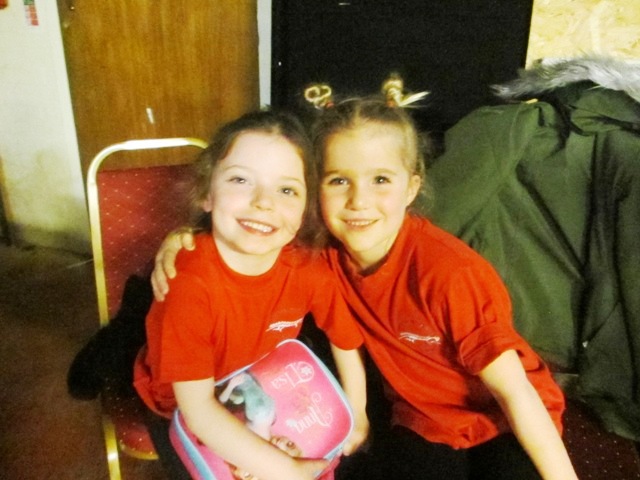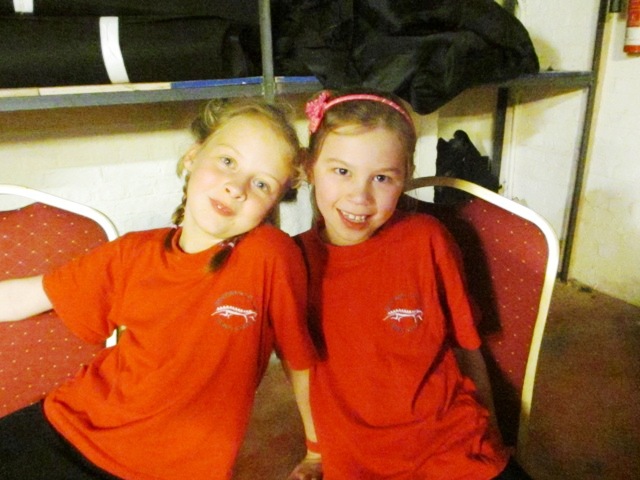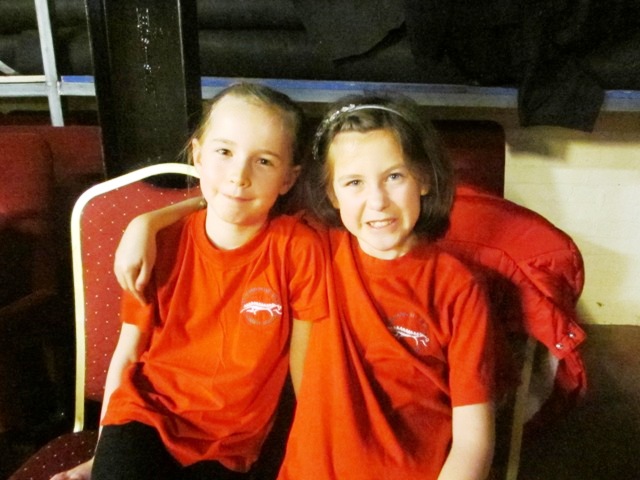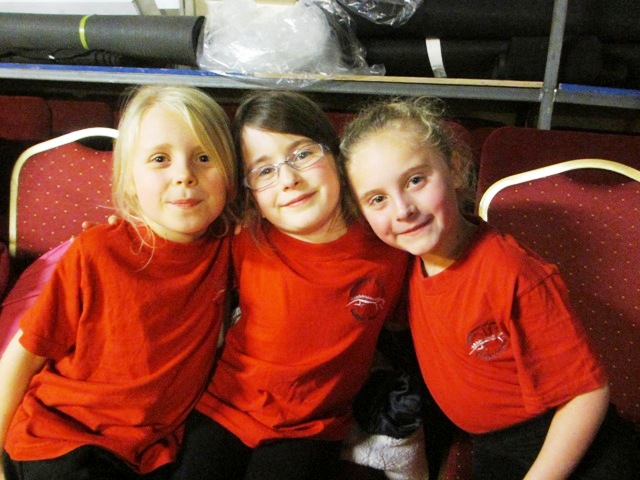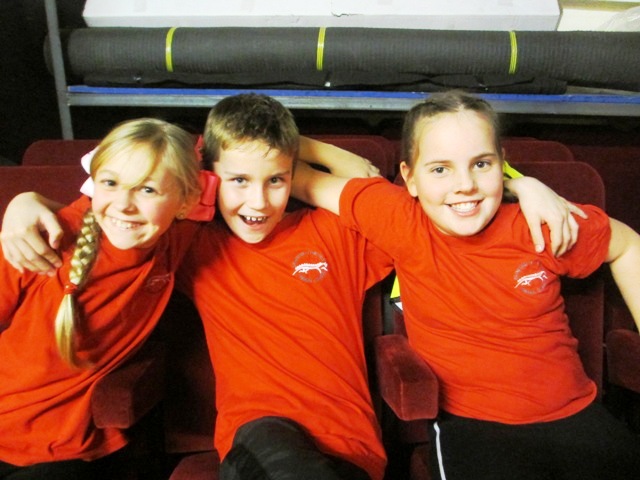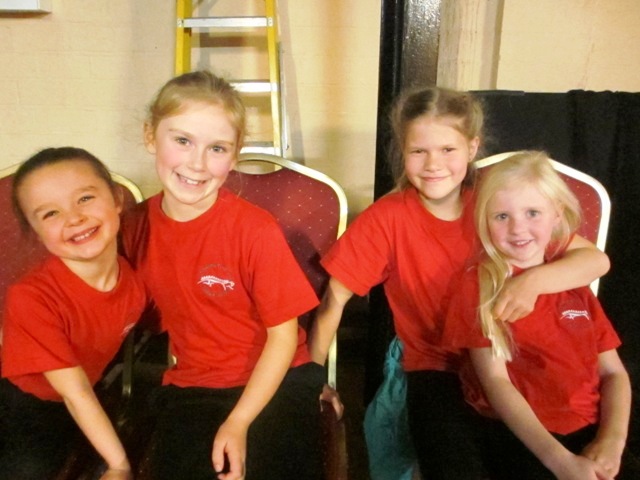 ---
Vale Tag Rugby
On the 6th November Ryan, William, Niamh, Grace, Zach and Jack from Year 5 together with Isabella S, Amanda, Lily, Sophie, Tammy, Aimee, Arlo, George, James and Rhys from Year 6, took part in the Vale Tag Rugby Festival in Grove.
There is a range of rugby experience within the teams and it was great that the more experienced children were able to support those who don't play very often.
The teams both won and lost a number of matches. The staff who took them, were very proud of their sportsmanship and great behaviour.
---
Cross Country Final
On Wednesday 10th October, Henry and Heath from Year 6 and Ryan and Billy from Year 5 took part in the Vale cross country finals.
The event was held in the spectacular grounds of Buscot Park. The one lap course was extremely testing but all four boys rose to the challenge with superb determination and completed the distance in very respectable positions.
Congratulations to Henry who came in in 9th place.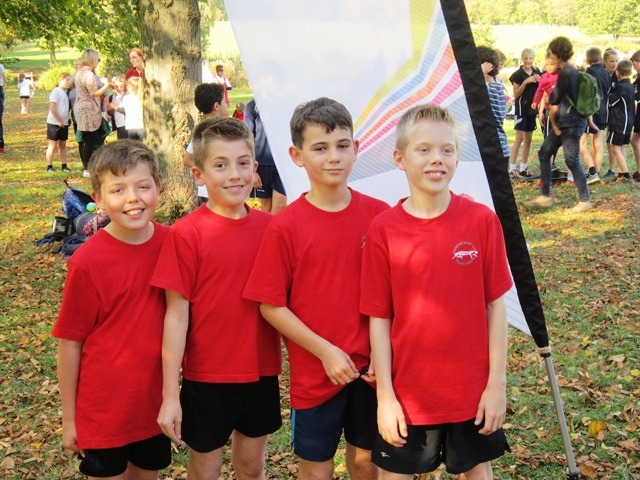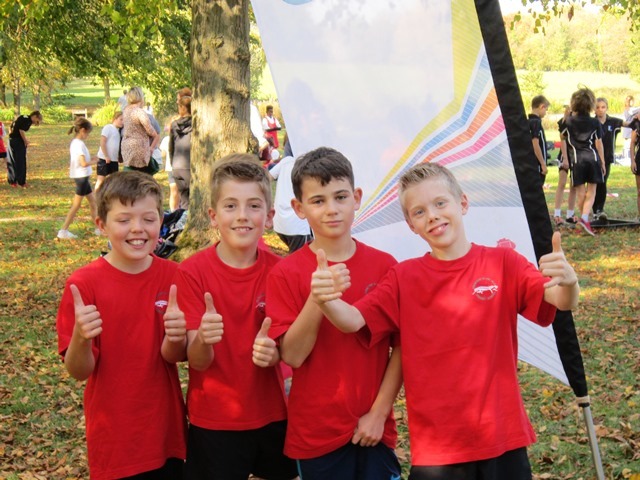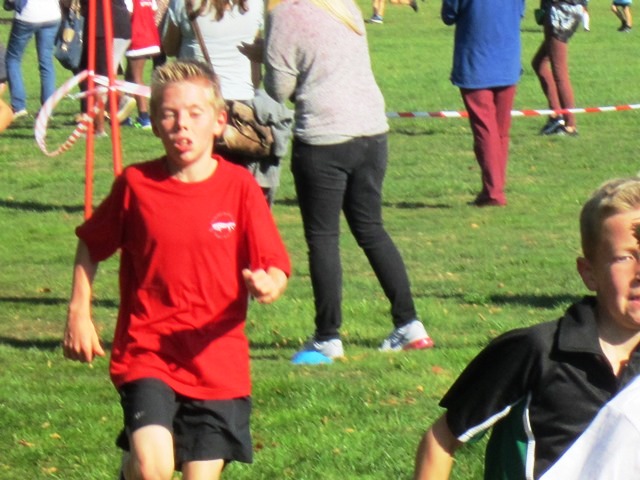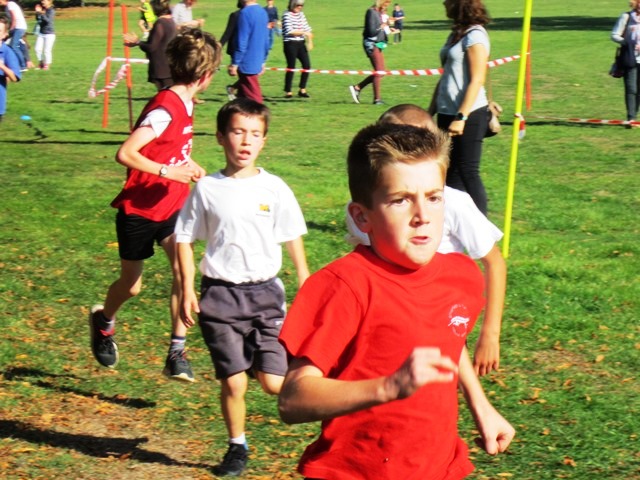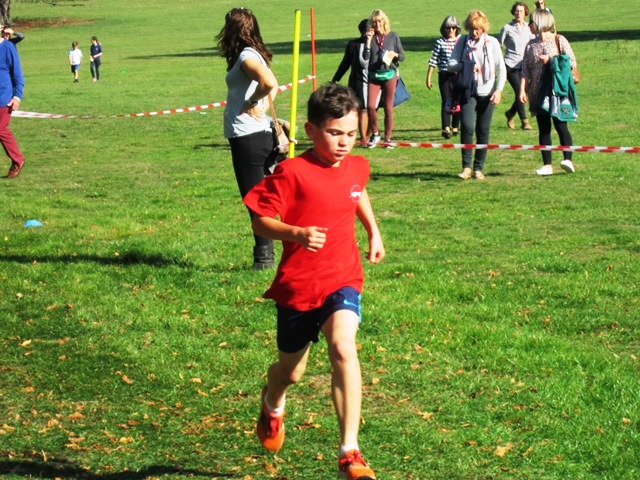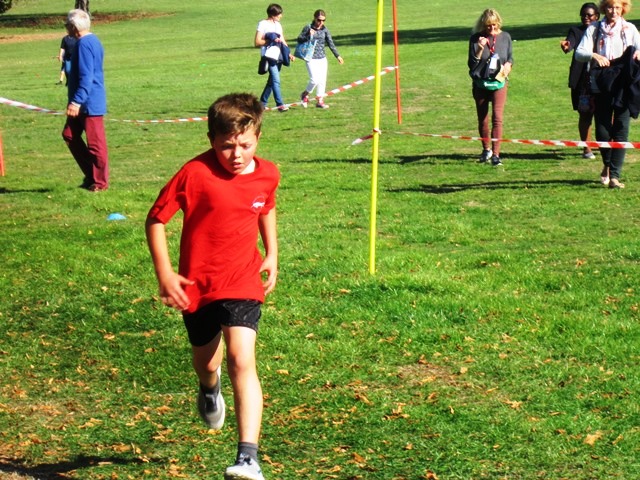 ---
Cross Country Qualifiers
On Friday 28th September, 4 teams from our school attended the cross country qualifiers at Wantage Park...... and what an afternoon we had! All the children involved performed exceptionally well, pushing themselves to the limit and supporting one another brilliantly. Our Year 5/6 boys team managed to secure first place overall, with all four members of the team ranking in the top 20! This particular team will be going forward to the next round of the competition in the near future.
It was a brilliant event and all involved should be extremely proud of their achievements. GO STANFORD!