Page Updated 06.07.17
Fun and Healthy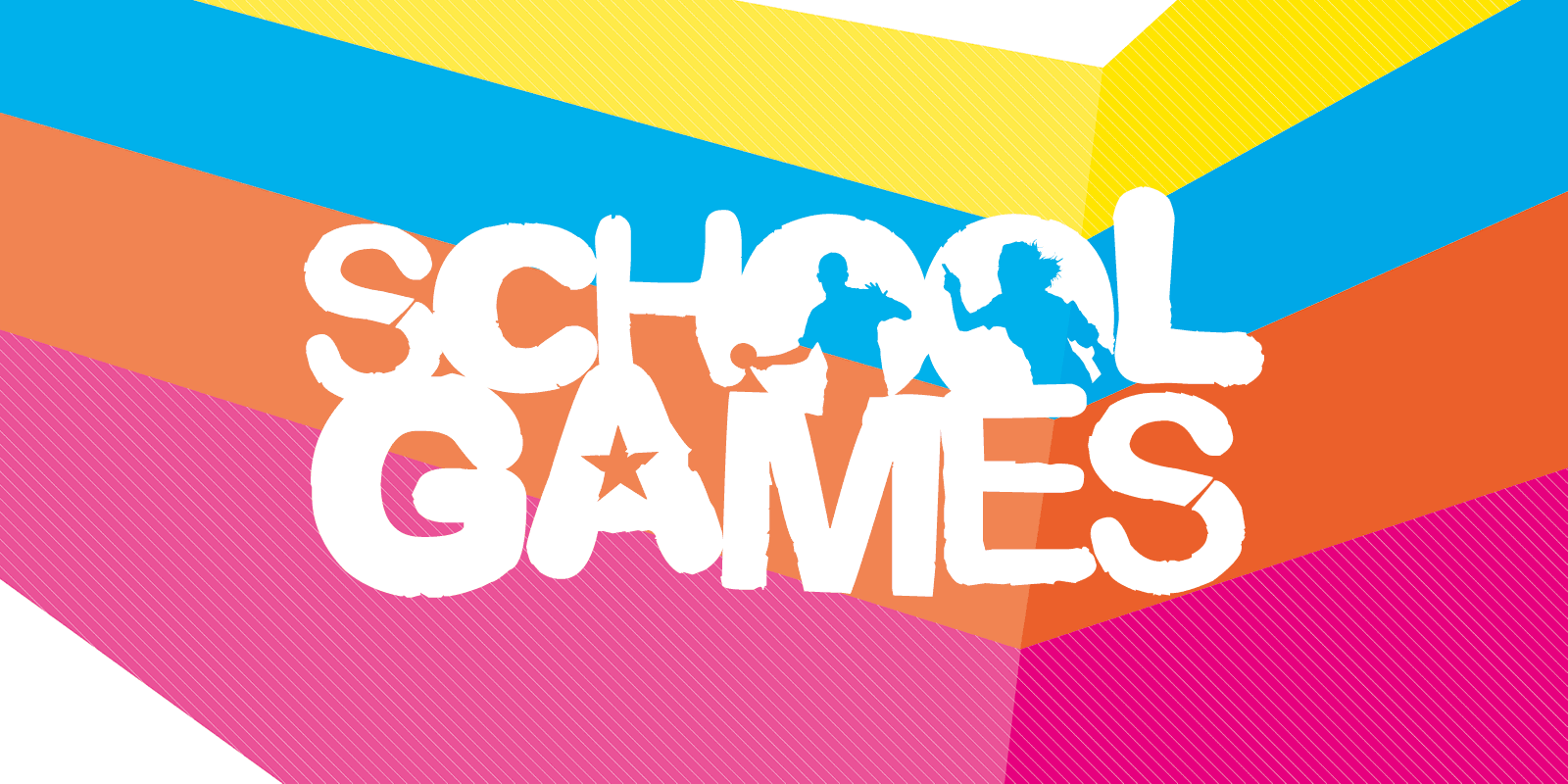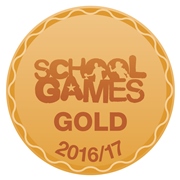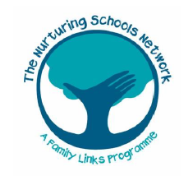 This year, schools have received PE and Sport Funding.
This funding must be used to fund improvements to the provision of PE and sport, for the benefit of primary aged children, in the 2016 - 2017 academic year so that they develop healthy lifestyles.
We will receive £8000.00 plus £5.00 per eligible pupil.
Find out more about how we intend to spend this year's funding
2015-2016
You can find out more about how last year's funds were spent by reading the
Report to Parents HERE...
See 2015-2016 Activities
---
Sports Leaders 2016 - 2017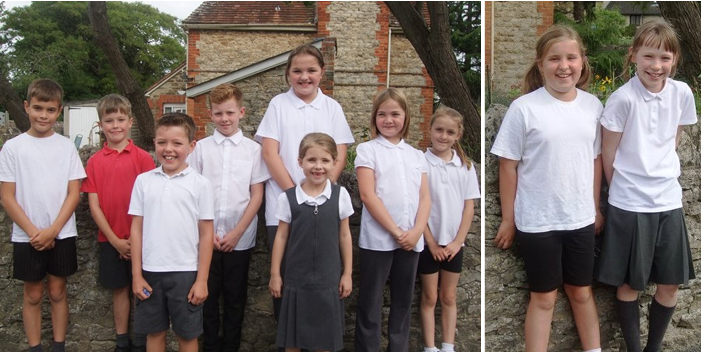 2016-2017 Activities
Change 4 Life Megafest:
On Friday 23rd June, 13 children from Years 3 and 4 took part in the Oxfordshire Megafest in Kidlington.
This involved trying lots of different activities and sports including Footgolf, Archery, All Stars Cricket and even Quidditch!
We had a wonderful time and all the children were amazingly well behaved and got involved!
Even Mr Godwin and Mrs Leach had a go at some!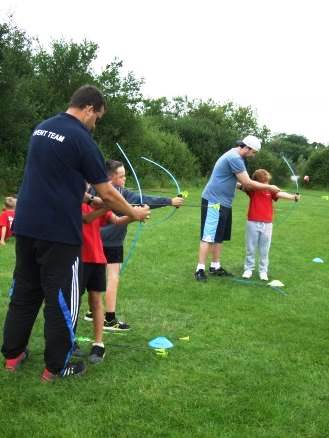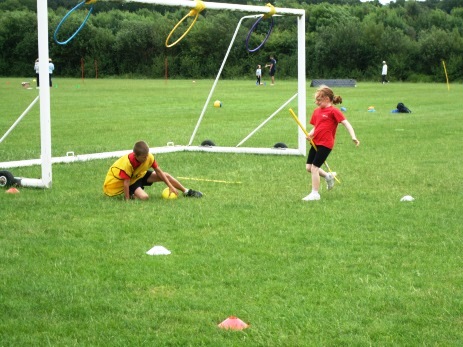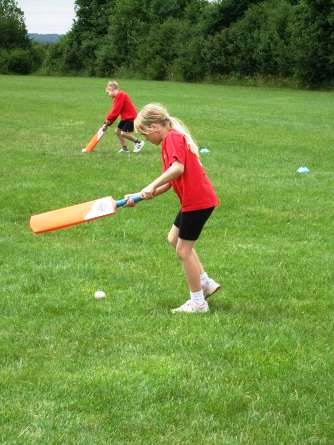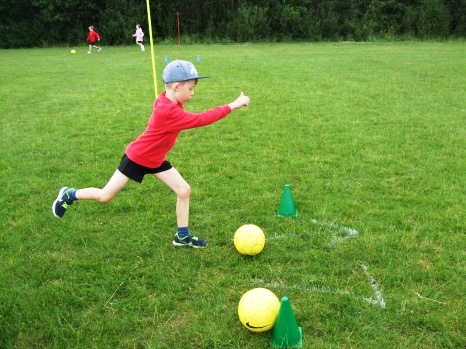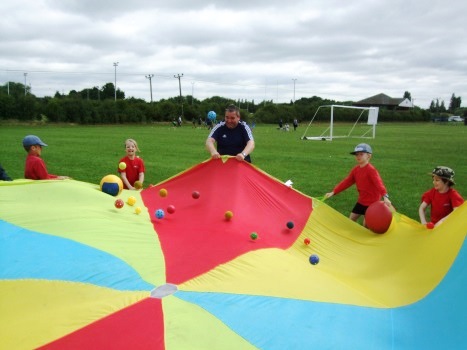 Tag Rugby Chairman's Cup:
On Wednesday 24th May ten children took part in the Tag Rugby Chairman's Cup at Oxford University Rugby Club.
They had an early start leaving at 7.45am! The team were put into section C and played four schools - Wantage, William Fletcher, St Barnabas and SS Phillips and James.
They won one match, drew one and lost two. Ethan P scored one try. Sofia scored 6 tries. Ethan M scored 6 tries. Iestyn scored 4 tries.
Well done to the whole team - Ethan M, Ethan P, Nicholas, Jack, Iestyn, Heath, Rosie, Sofia, Eloise and Alana.
Thank you to Miss Sishton for coaching them and Mr Godwin and Mr Hill for transporting and supporting the team.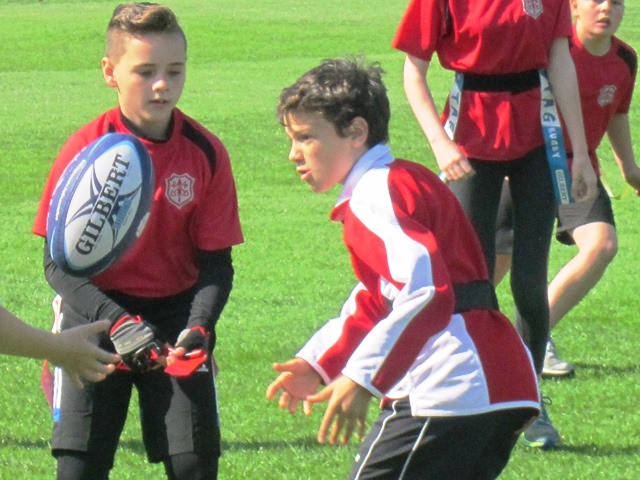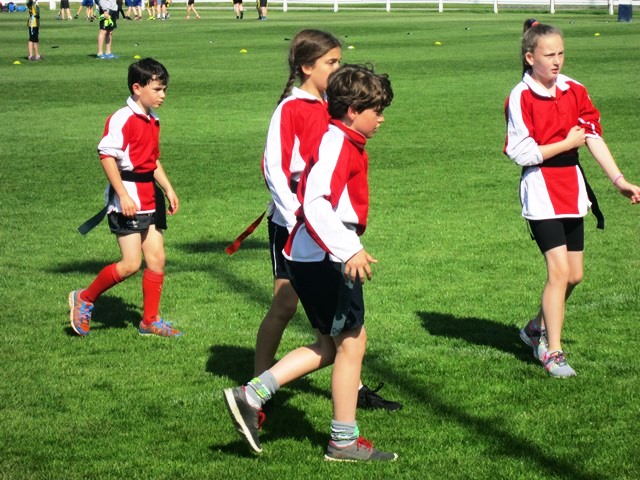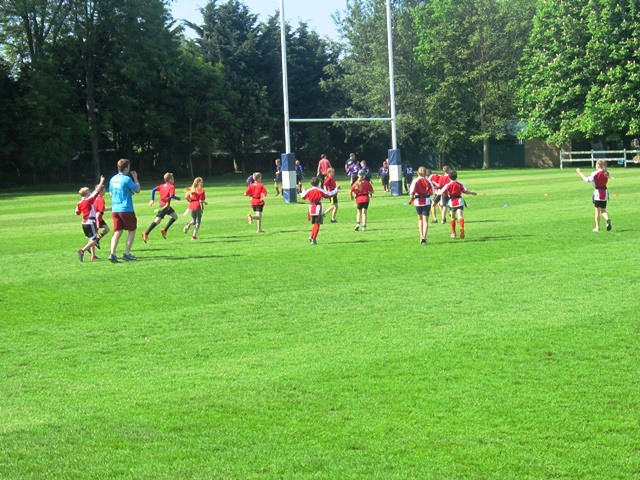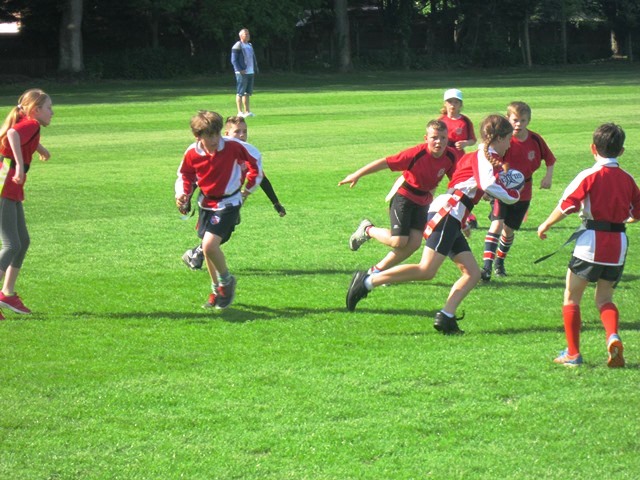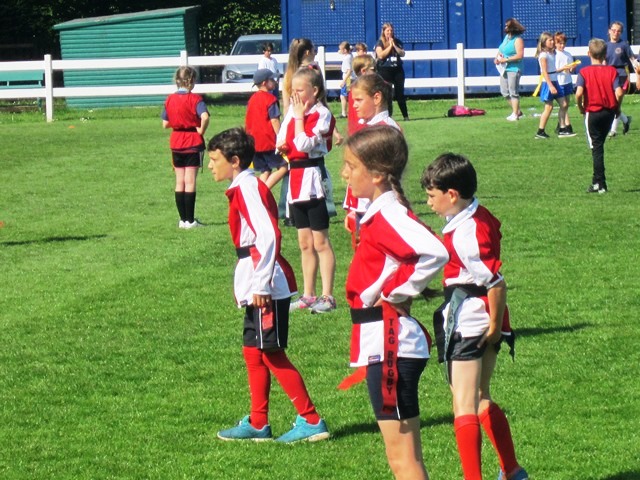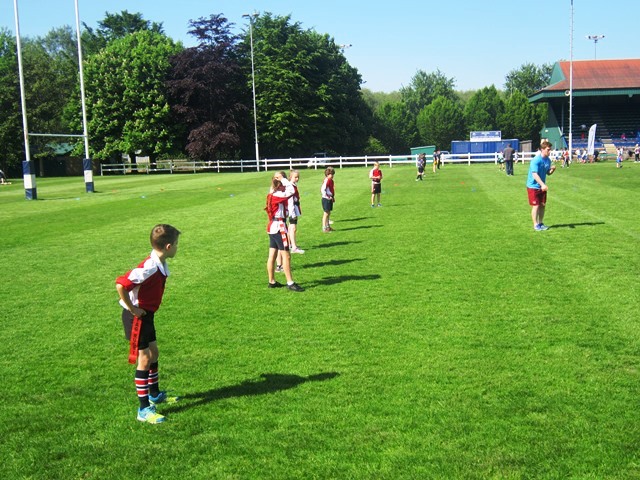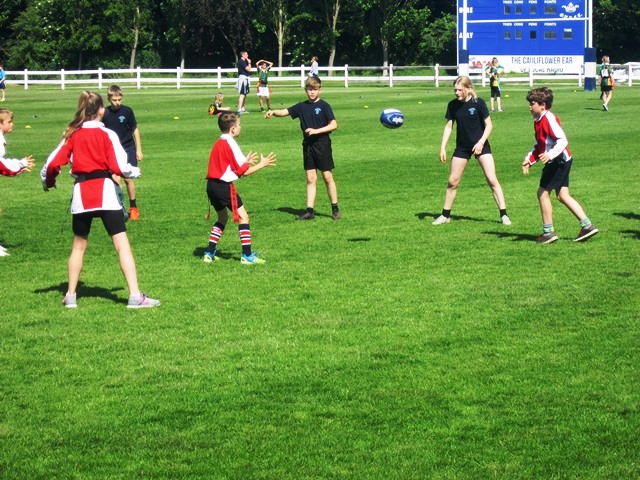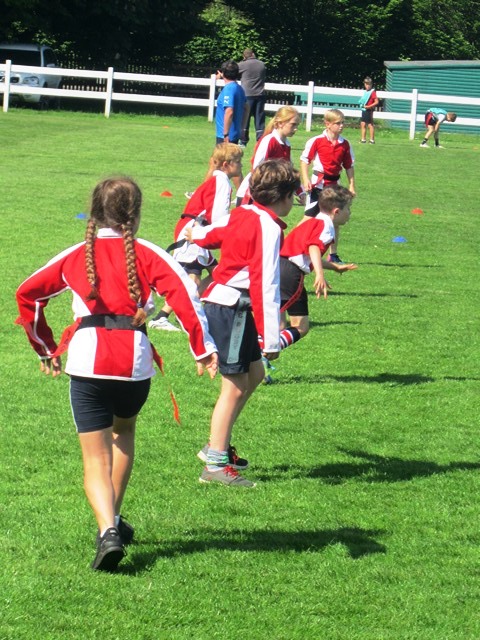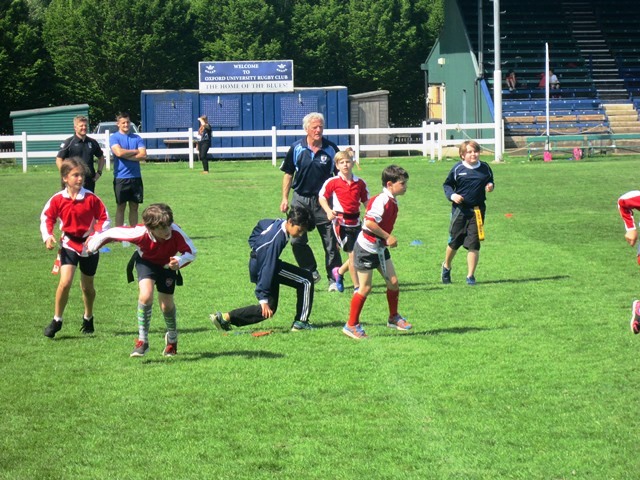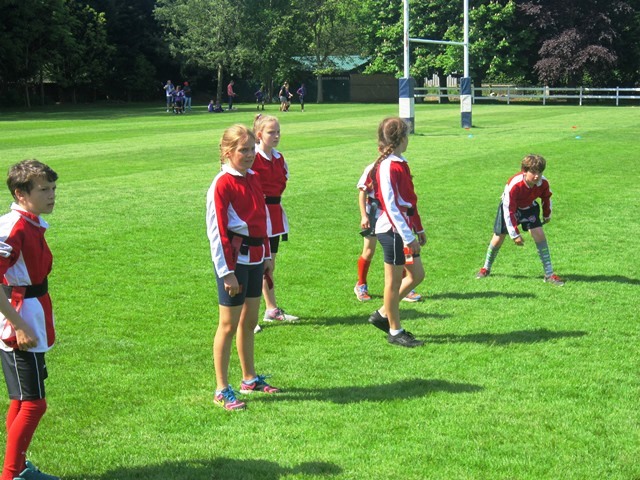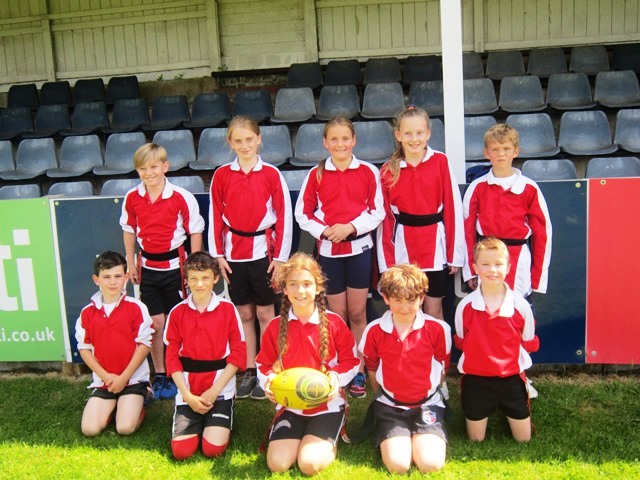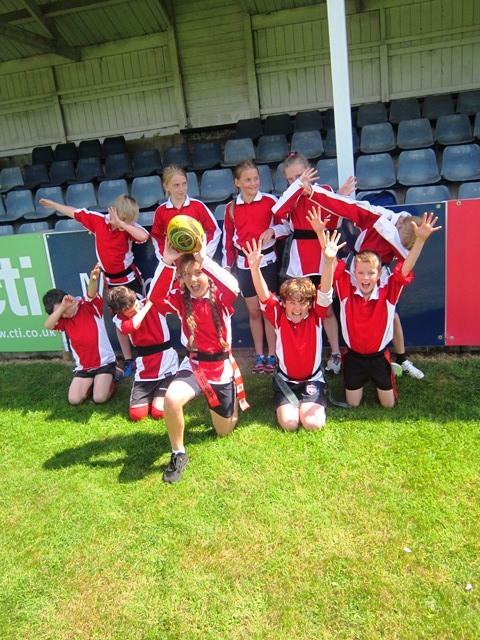 Quad Kids:
On Wednesday 24th May, a team of 10 year 3/4 boys and girls went to King Alfred's to take part in Quadkids, an athletic tournament.
The children took part in four events: vortex howler, standing long jump, a 50m sprint and a 400m run. The whole team gave each event their very best despite the rather warm weather and they came 2nd out of 12 teams with around 1450 points, only 30 points away from 1st place. Well done to the whole team: Rhys, Azaria, Isabella, Kayleigh, Henry, Heath, Ryan, Jade, Grace and Jack.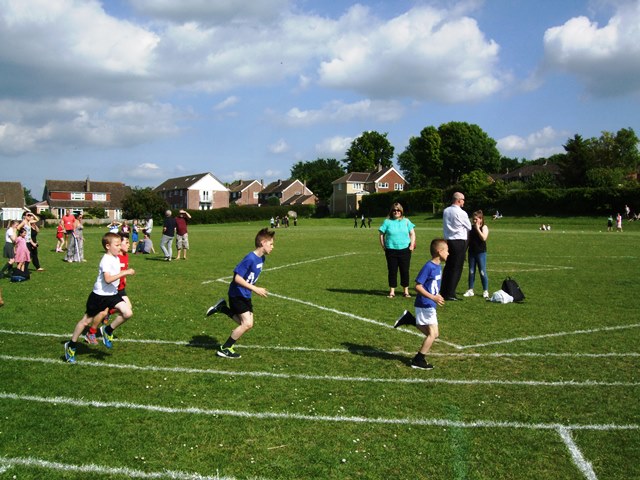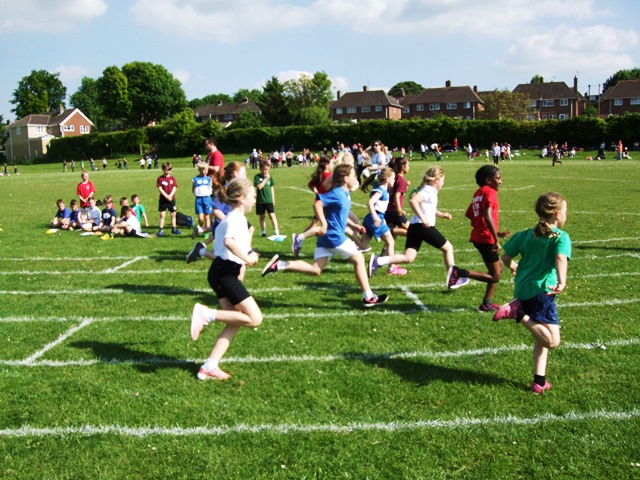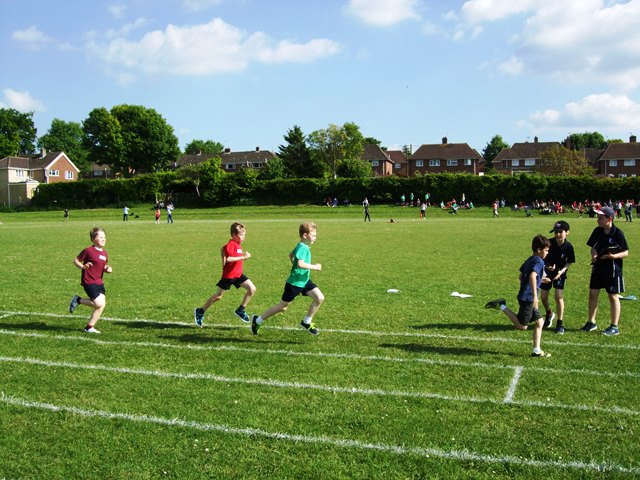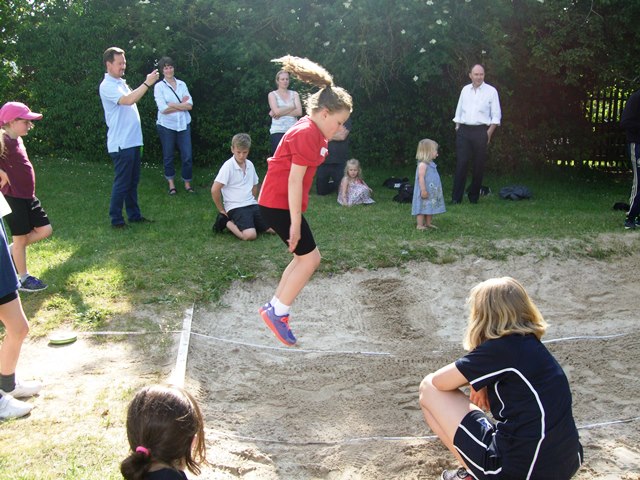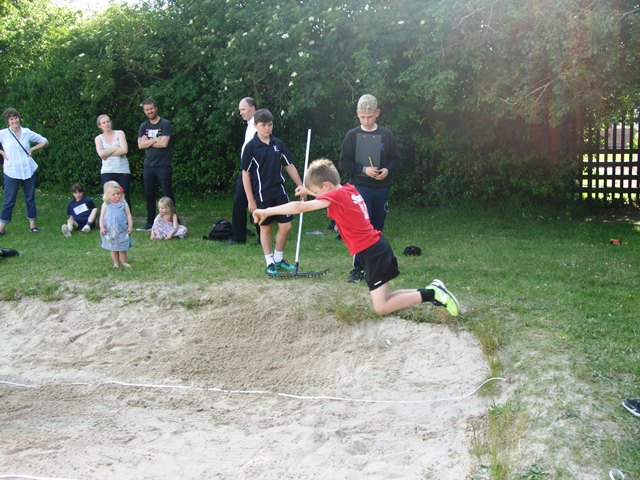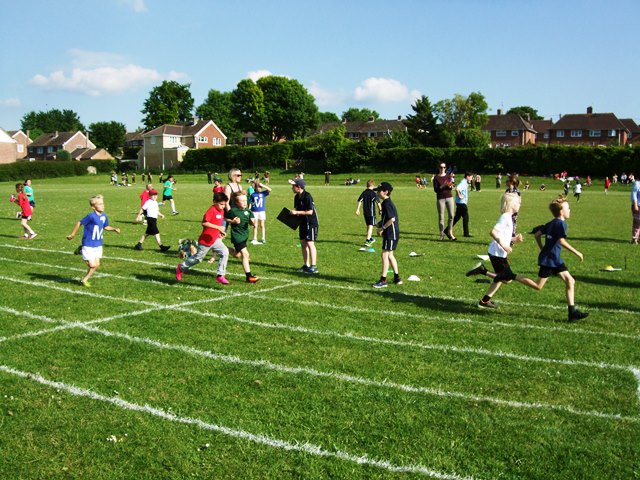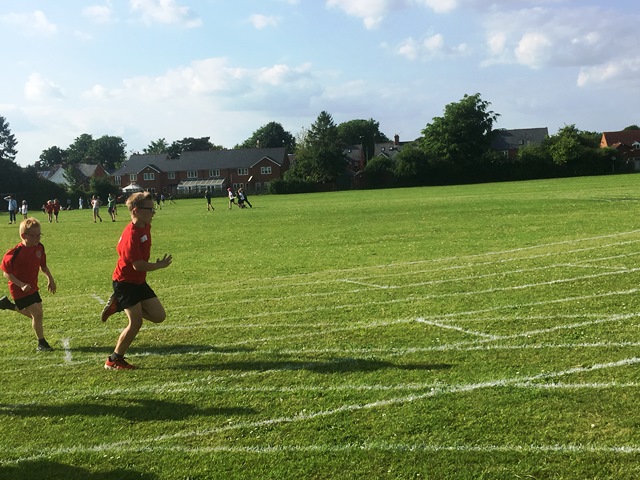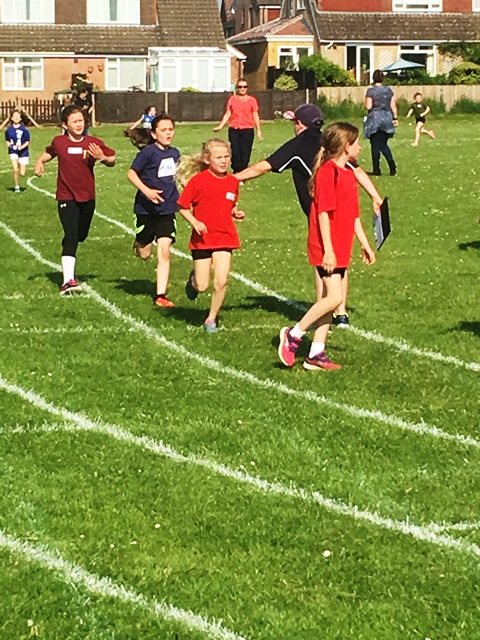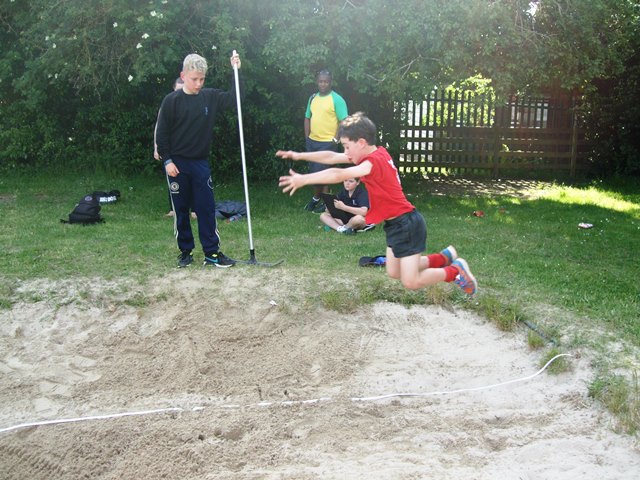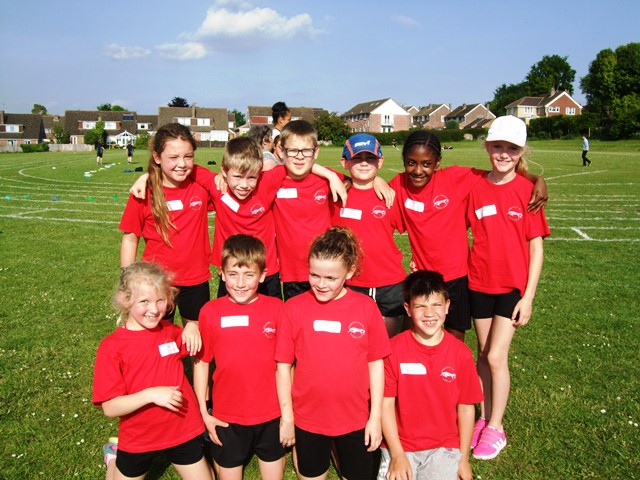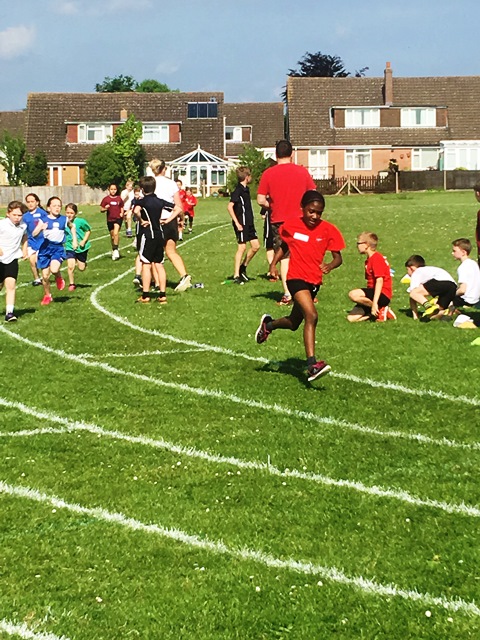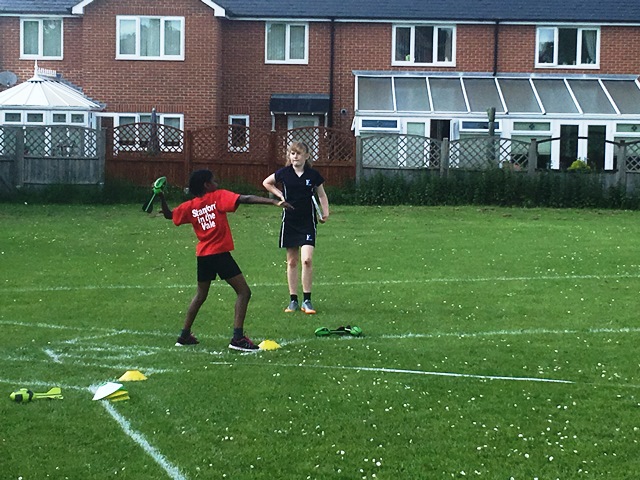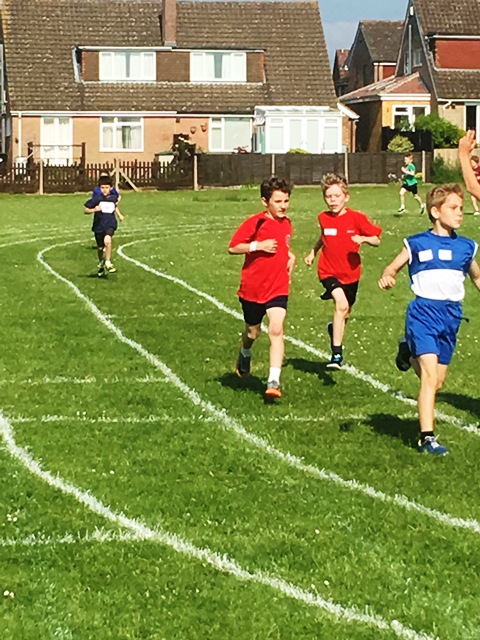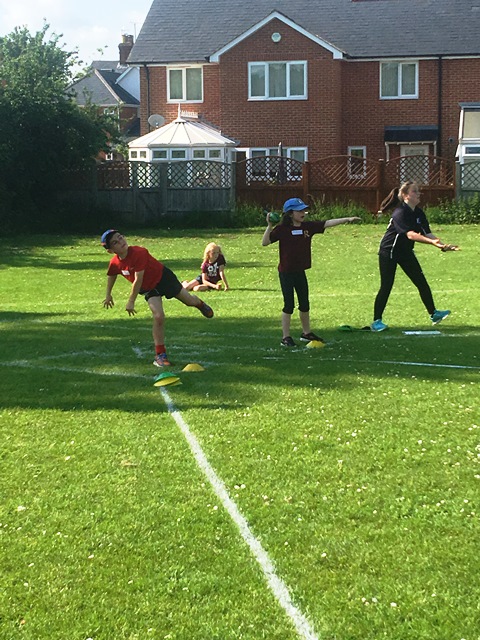 10 children from Year 5 & 6 went to Quadkids Althletics at Wantage on the evening of Thursday 25th May. They took part in 4 events - 75m sprint, 600m run, long jump and Vortex Howler throw. All of the children ran, jumped and threw as hard as they could, despite the soaring heat. Out of 14 schools, we came 7th. We were especially proud of Amelie who was the 2nd highest scoring girl.
Well done to all of the children who came, thank you to Mrs Dickenson for coming with us, Mr Hill for driving us and all the parents who came to support us.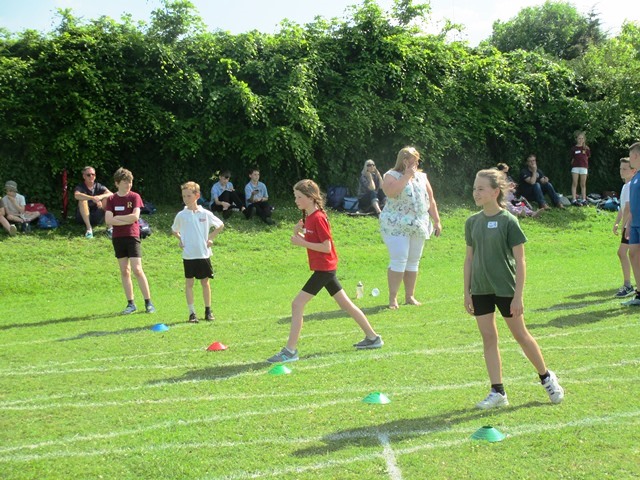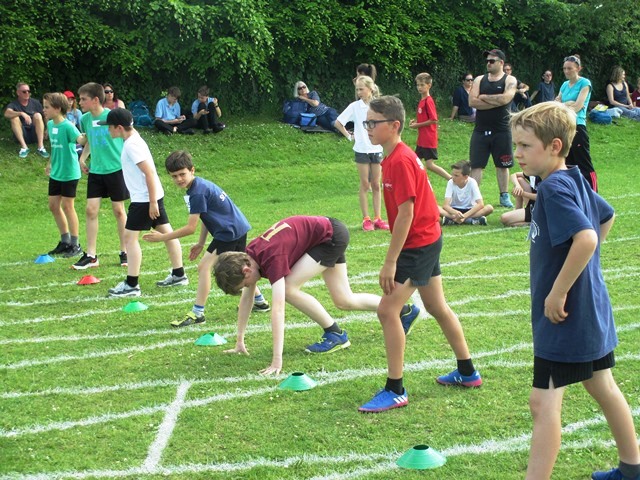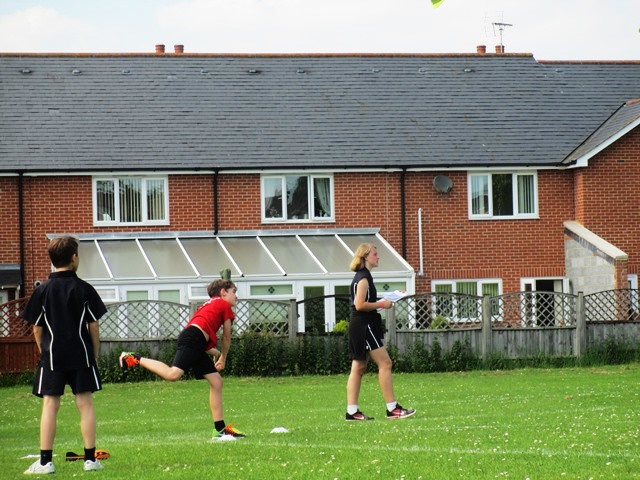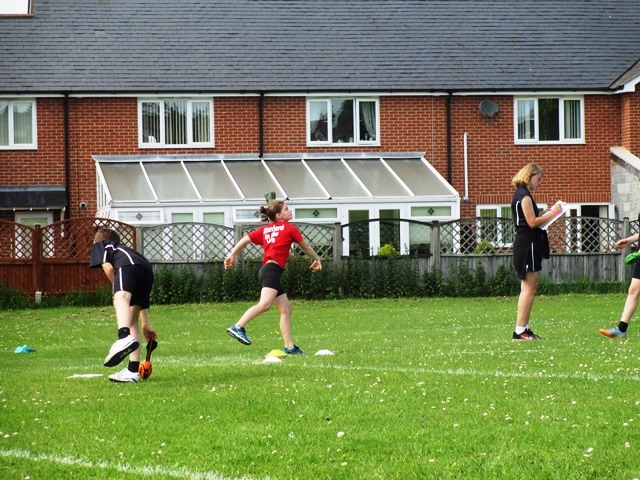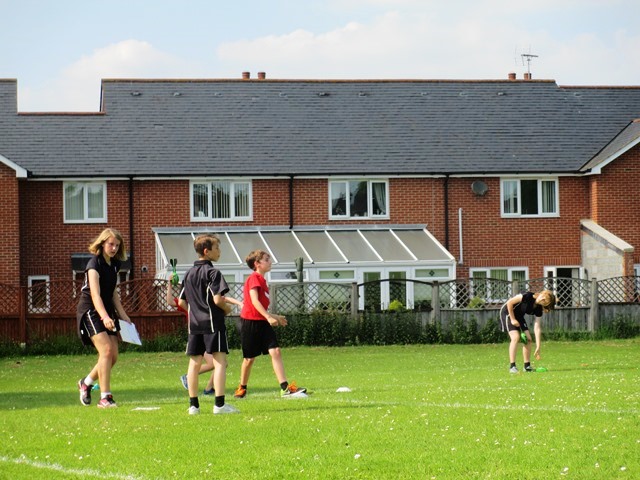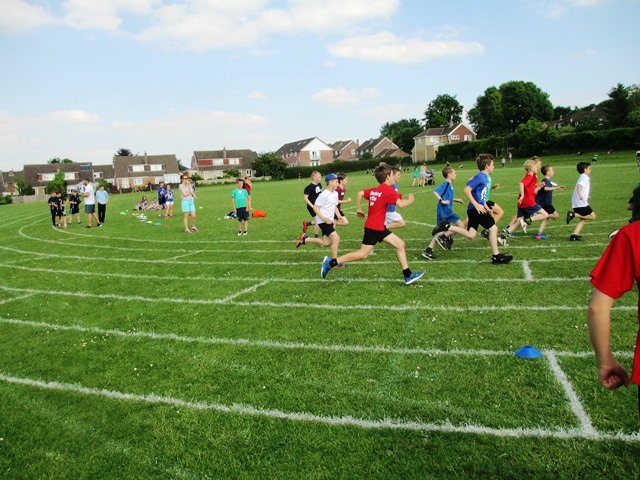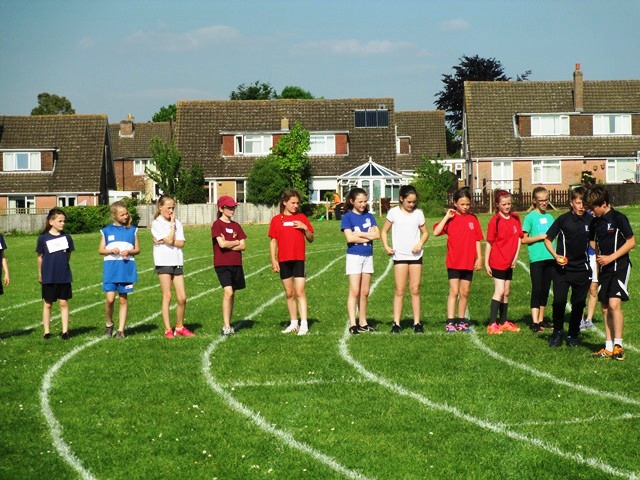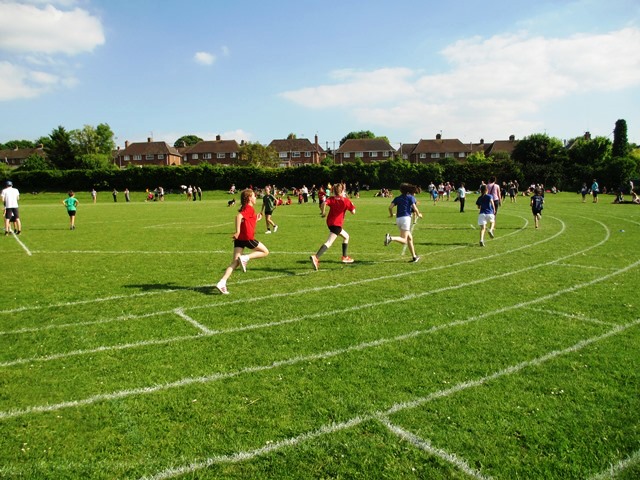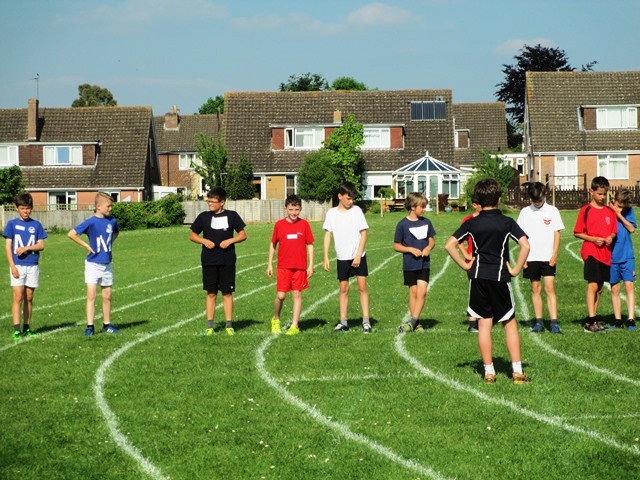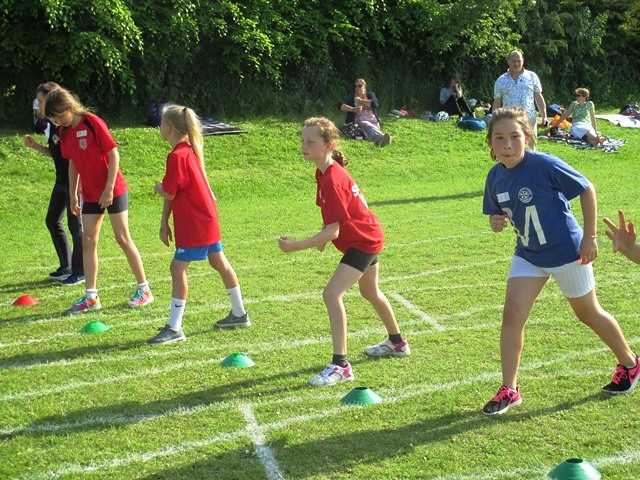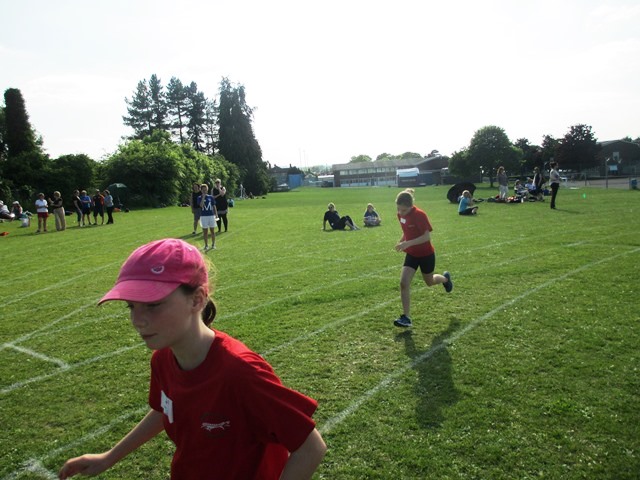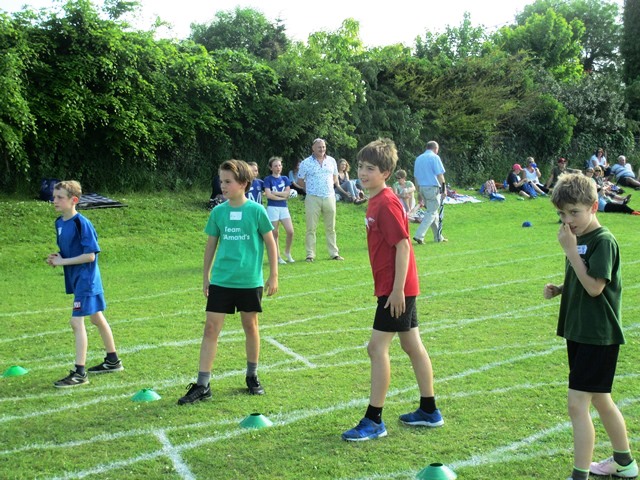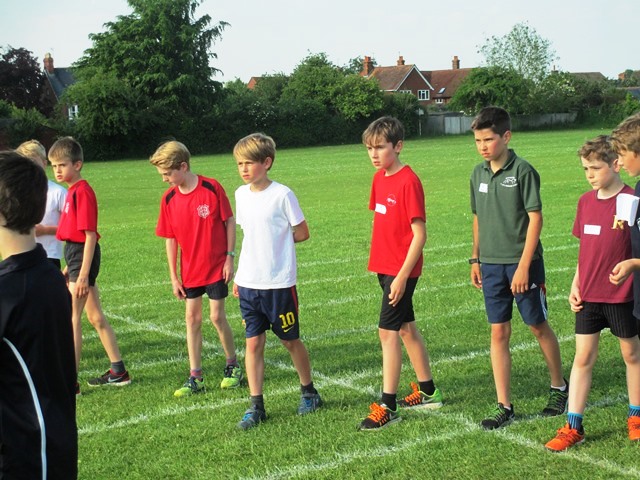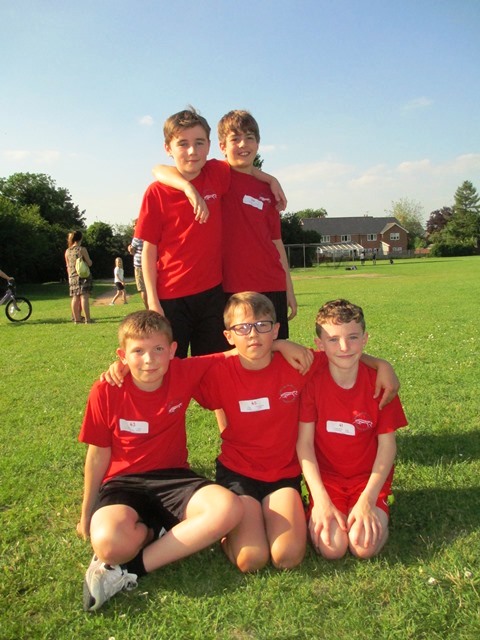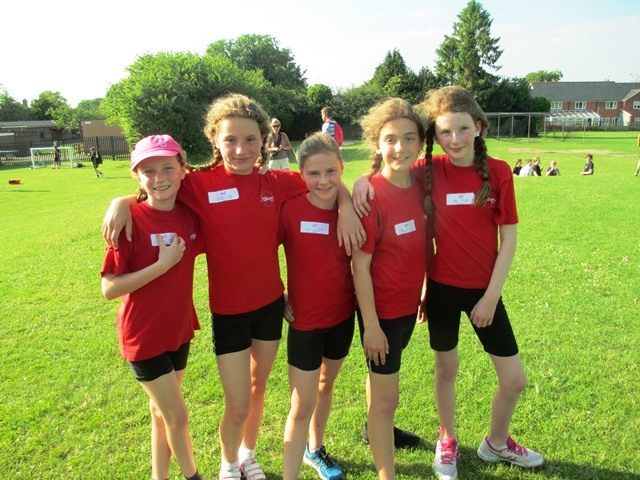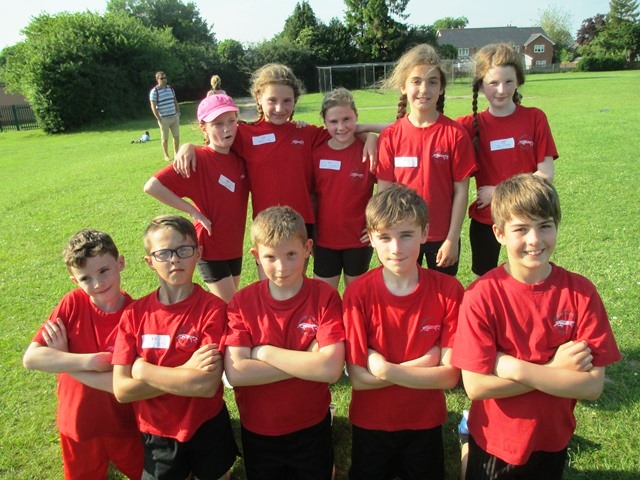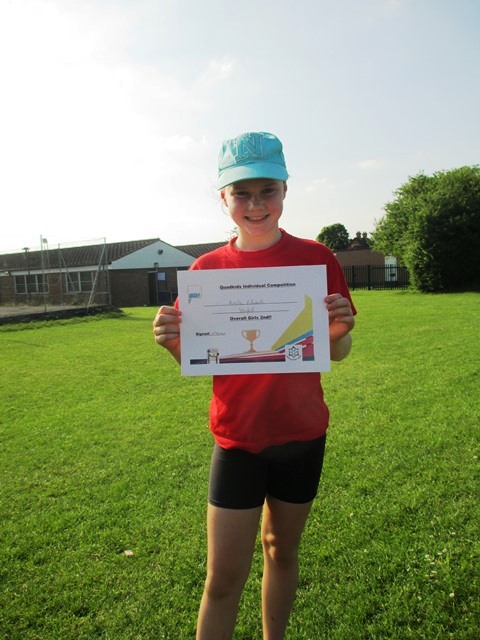 Wantage Tennis Competition:
On Wednesday 10th May two teams of Year 5 and 6 children took part in the Wantage Tennis Competition. We were very lucky with the weather!
Twelve teams took part from seven different schools. All the children played three games, some won, some lost and others drew.
Stanford A came joint first in their league but second over points. Stanford B came fourth in their league.
Well done to Finley, Molly, Nikita, Leo, Eloise, Alex, Freddie and Laura who all tried really hard and were very supportive of each other.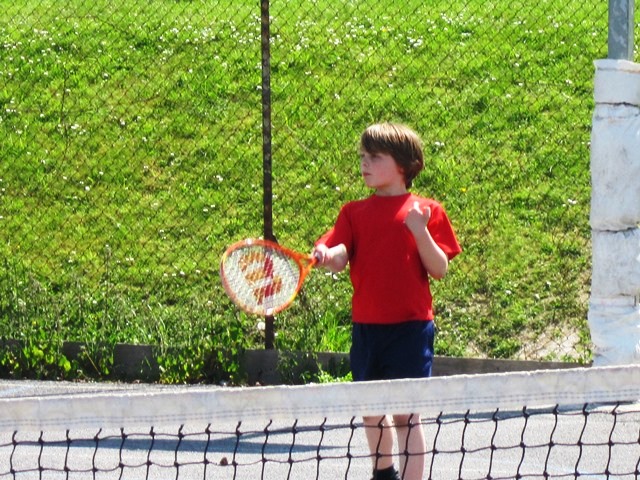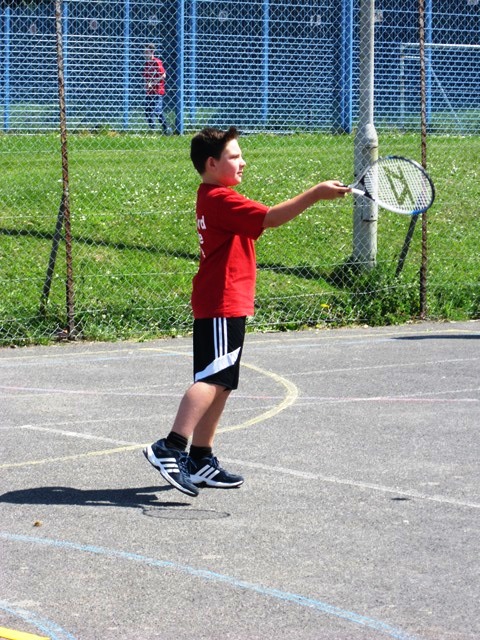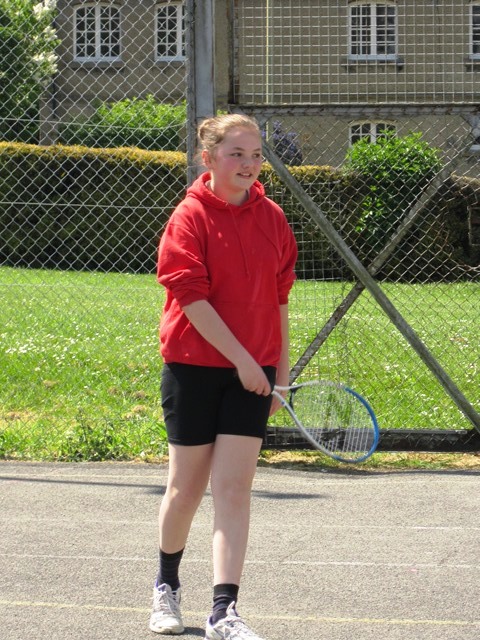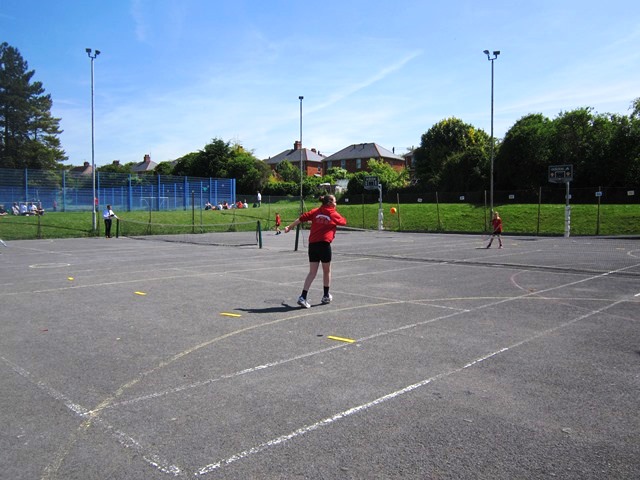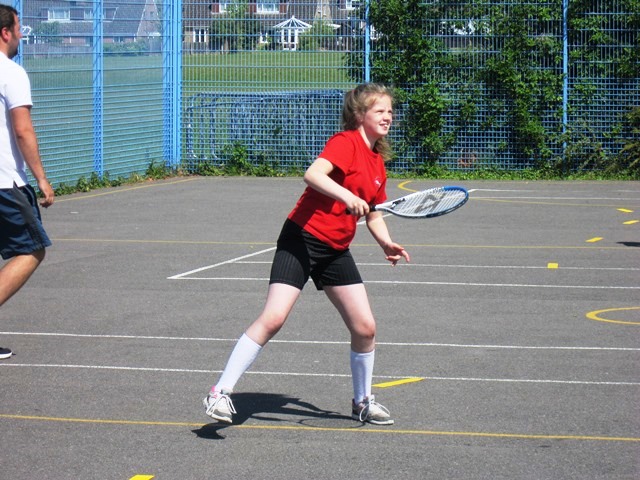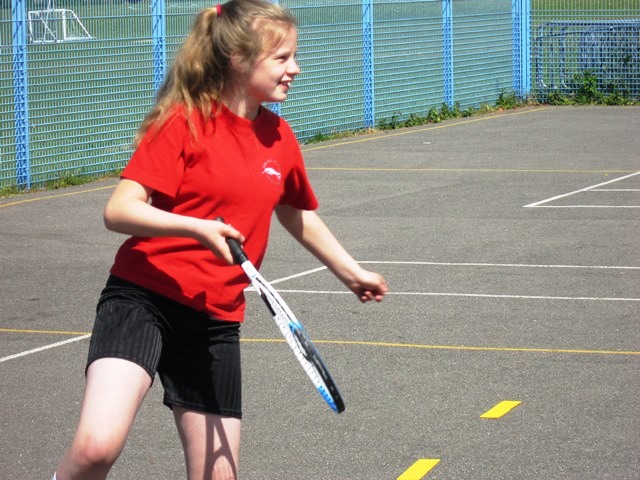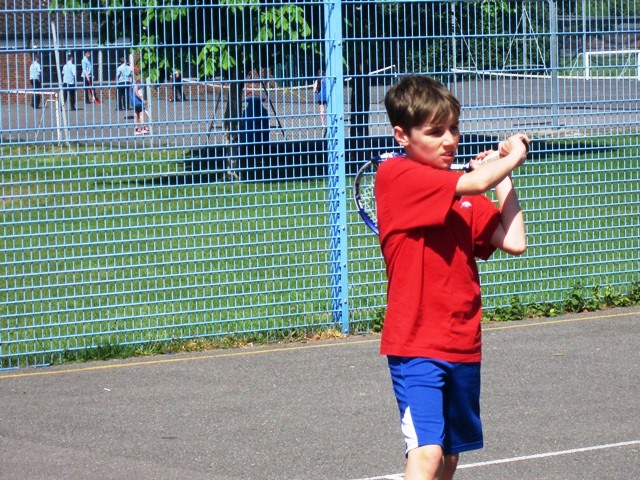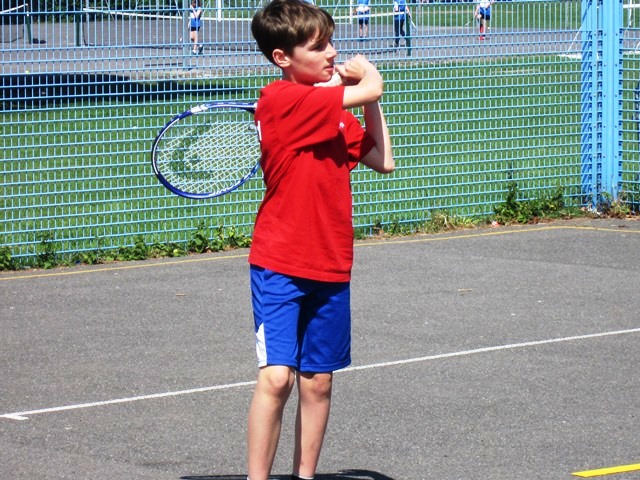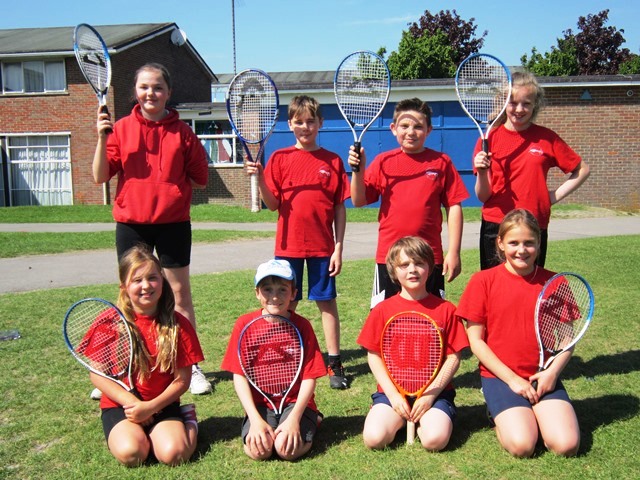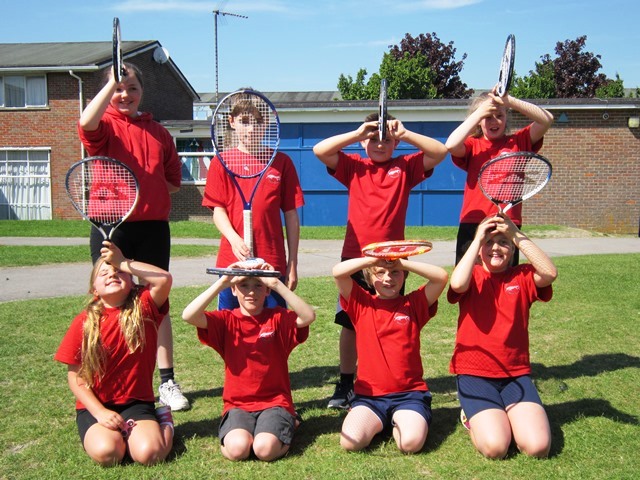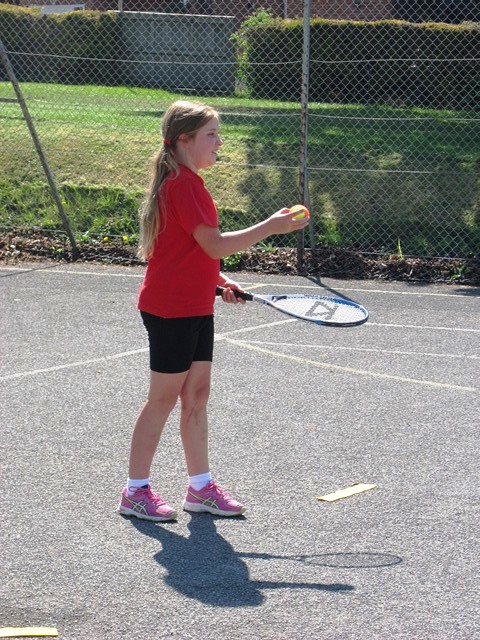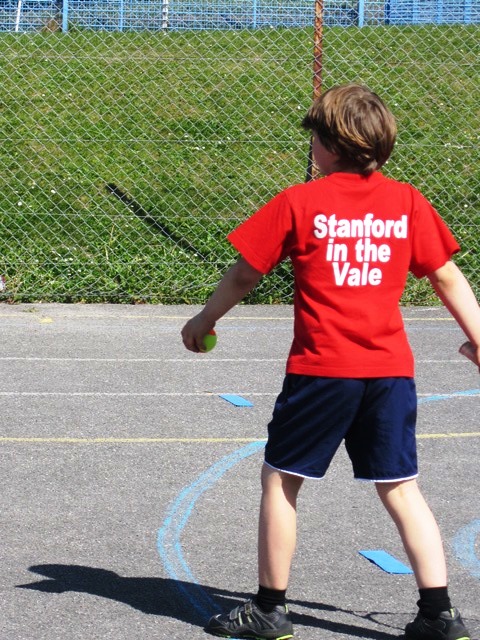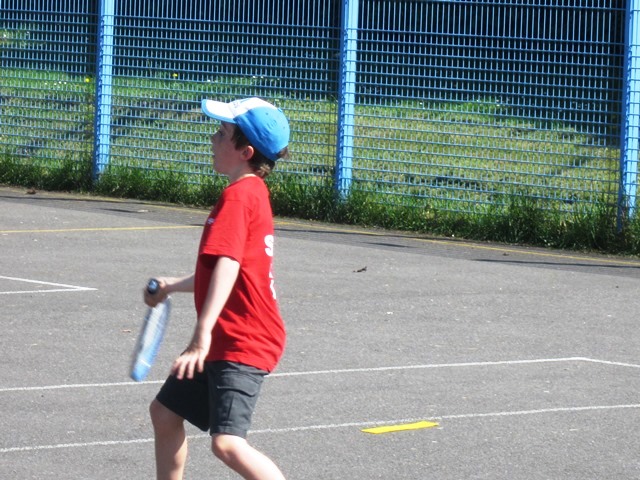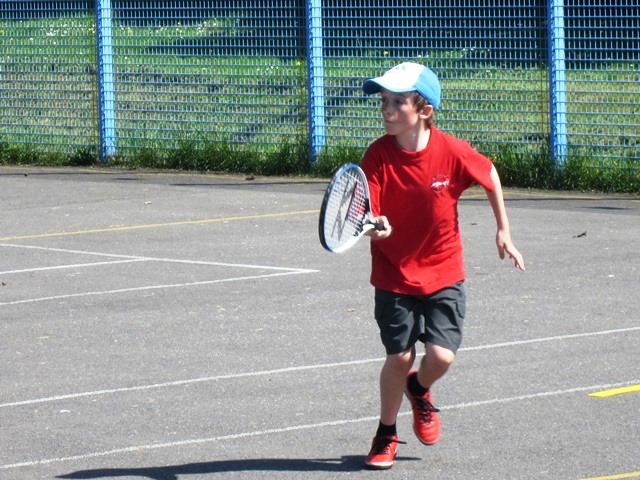 Vale Primary Basketball Festival:
Six children from Year 6 took part in the Vale Primary Basketball Festival in Wantage on Thursday.
Playing in teams of 3 at a time, they played a number of matches winning two matches 16-2 and 16-5, drawing one 8-8 and losing two matches 0-3 and 2-4. Despite the magnificent wins, they did not make it through to the semi-finals. It was a great team effort and they spent a lot of time discussing tactics and thinking about strengths and weaknesses in the opposing teams. Well done Amber, Finley, Josh, Leo, Molly and Nikita.
A big thank you to Mrs Woodyer-Ward for accompanying them.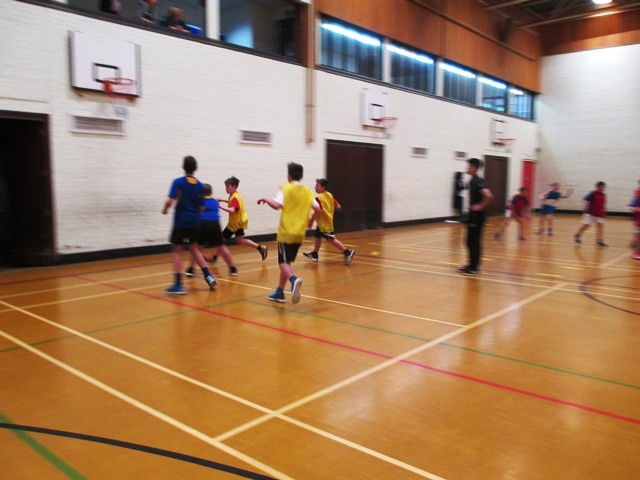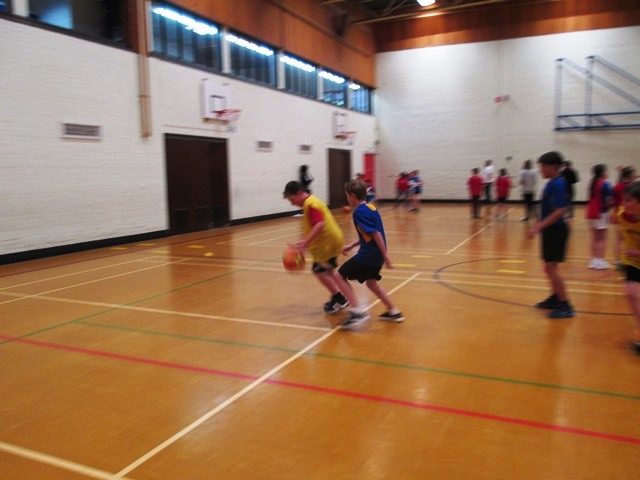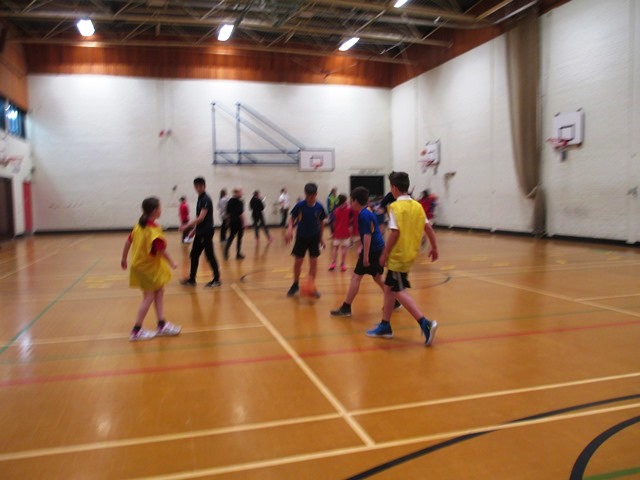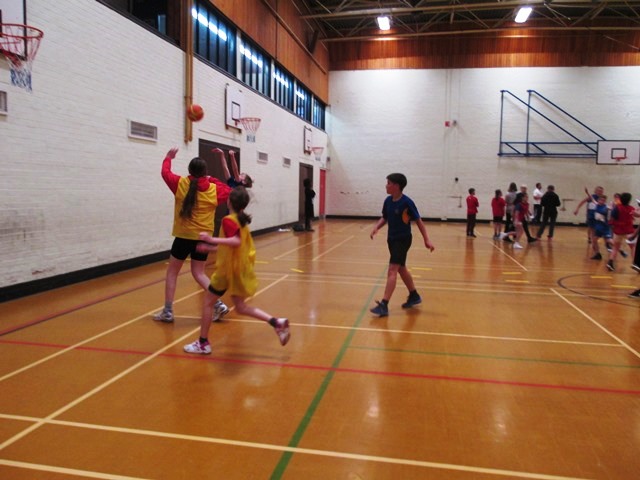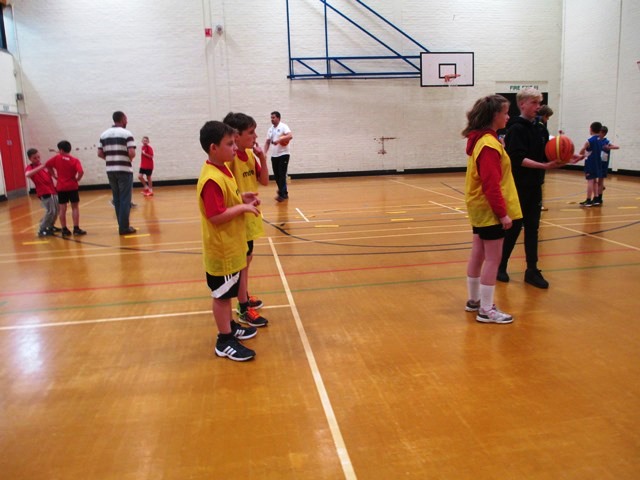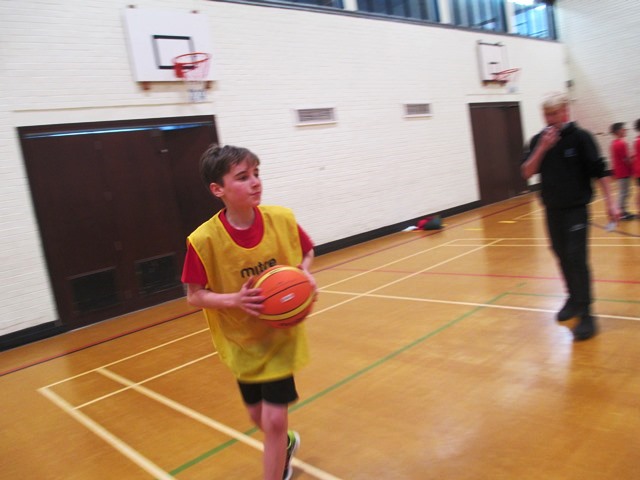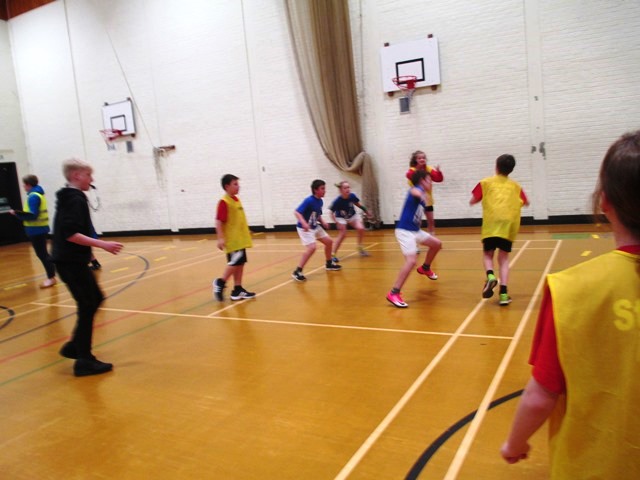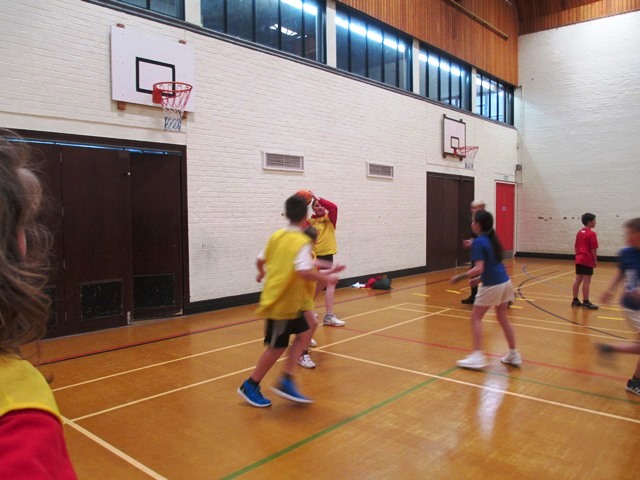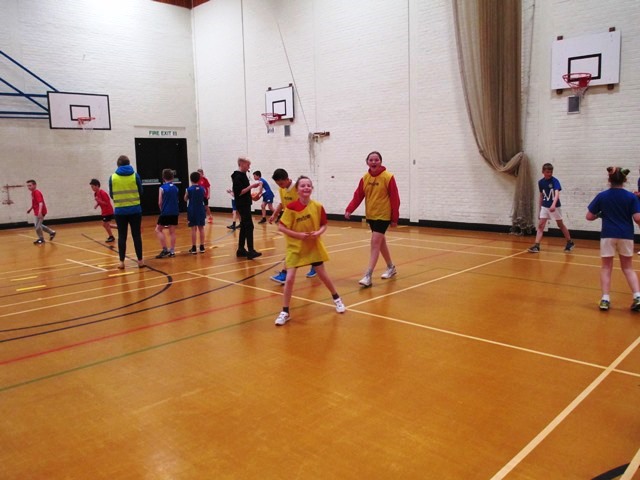 Red Tennis Tournament:
On Tuesday 25th April, 16 children from Years 3 & 4 competed at the Red Tennis Tournament at King Alfred's West Site.
There were two groups of schools and 11 schools in total. Each round featured 8 matches, with two schools competing against each other.
Each team had a mixture of wins, losses and draws but the Year 3 team came 6 out of their group and the Year 4 team came 2nd in their group. A special mention must go to Rhys, who was unbeaten, winning 4/4 of his matches and Zach, who won 4/5 of his matches!
The team had lots of fun, demonstrated brilliant teamwork and sportsmanship.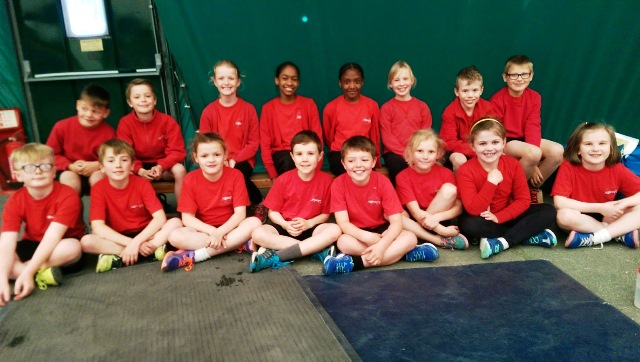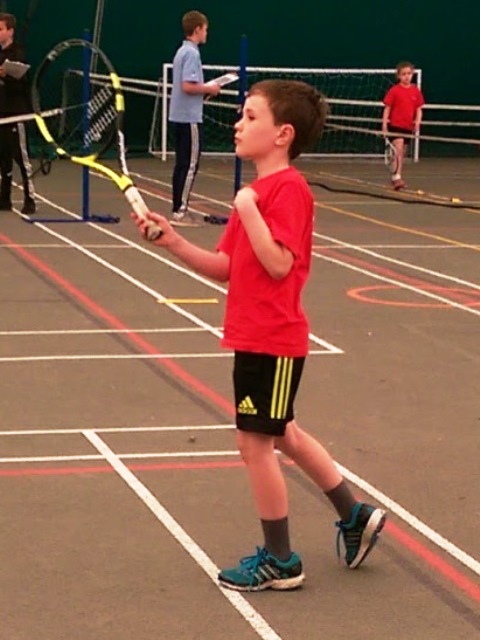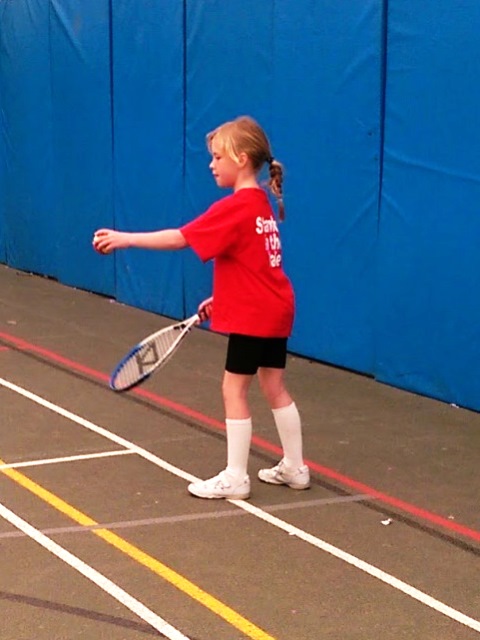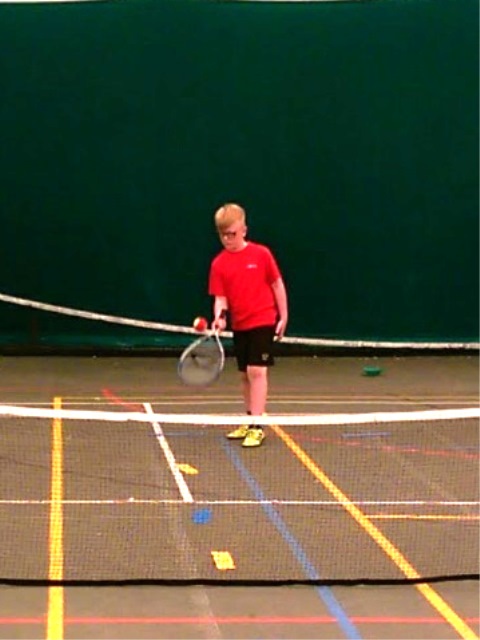 Boccia County Final Tournament
On Wednesday 5th April, Tessa, Jayden and Nonoy represented the school at the Boccia County Final at St Helen's and St Katharine's school in Abingdon.
The competition included 6 schools from around the county. The teams were split into two pools which saw the Stanford team come 2nd on points, having played teams from Shrivenham and Bladon.
After the round robin, the teams played for positions, where Stanford beat St Joseph's to end up third and coming home with a well-deserved bronze medal each!
All the teams played very well and even played together during the breaks, practising their bowling and refereeing skills! Well done!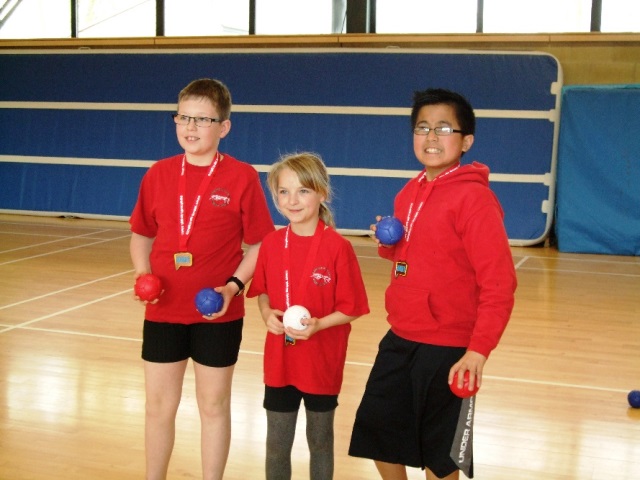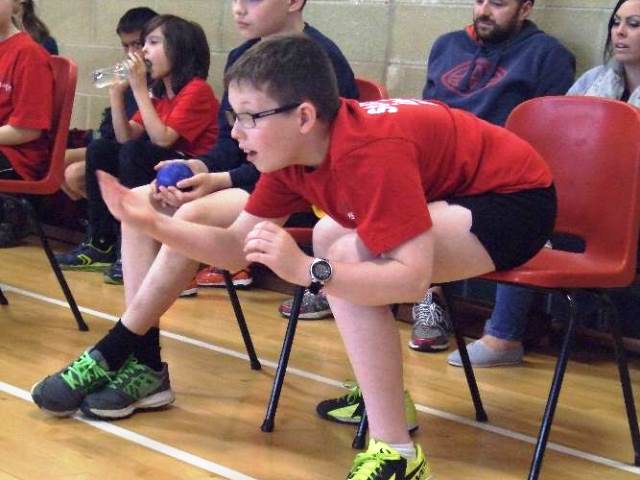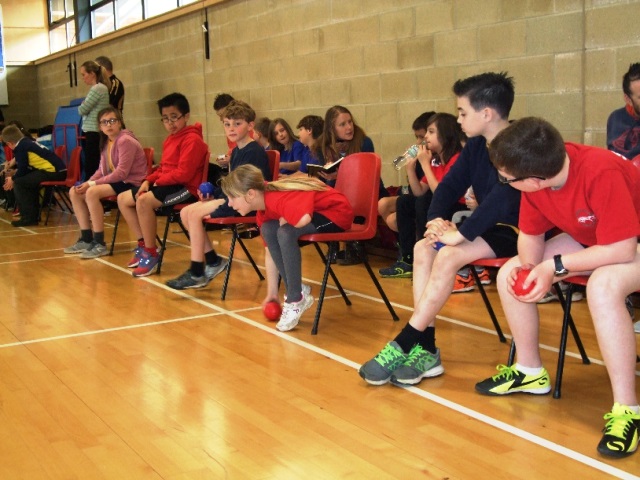 Girls' Football:
On Monday 27th February seven girls from football club took part in a football tournament at Wantage Leisure Center.
Sofia, Amber, Caitlin, Laura, Olivia, Grace and Aimee played four games, winning one, drawing one and losing two. Overall they came out fourth out of the five schools present.
Well done to all the girls and thank you to their coach, Mr Rhodes.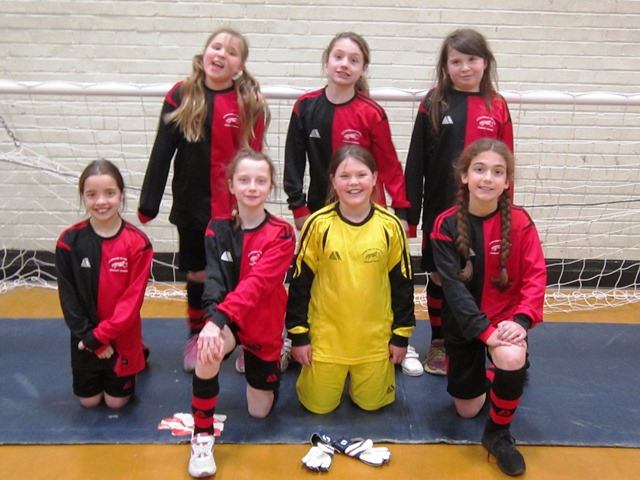 Bisi Badminton Festival:
On Thursday 2nd March 8 year 3 pupils took part in a Bisi Badminton Festival at King Alfred's.
The children had the opportunity to try out 8 different activities all linked to the skills involved with the game of badminton.
These ranged from a lunging shuttle race, Keepy-Uppy, Throwminton and some actual game play. They all thoroughly enjoyed the afternoon and were very enthusiastic and well behaved.
I think we'll be doing more badminton skills in the future, if they have their way! Many thanks to Mrs Bird and Mrs Amies for their help and support.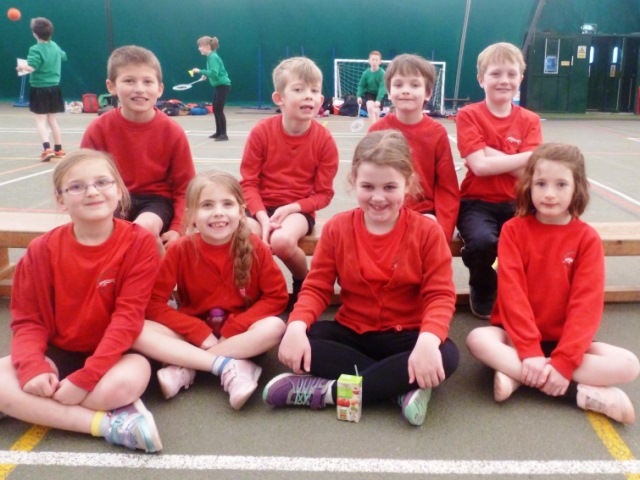 Imi, Charnz, Scarlett, Noa, Naimh, Edward, Eddie and Poppy.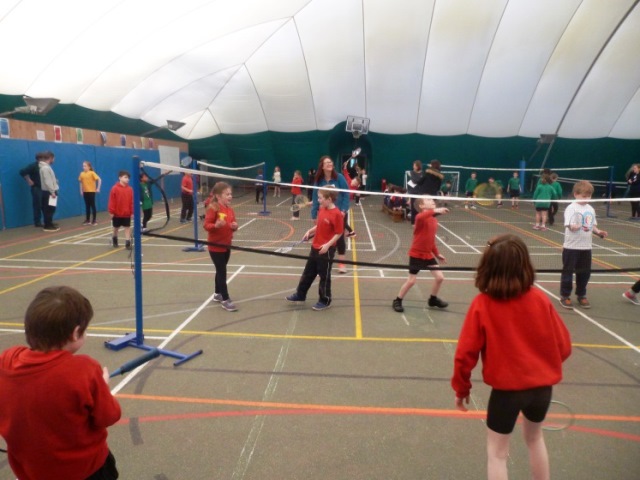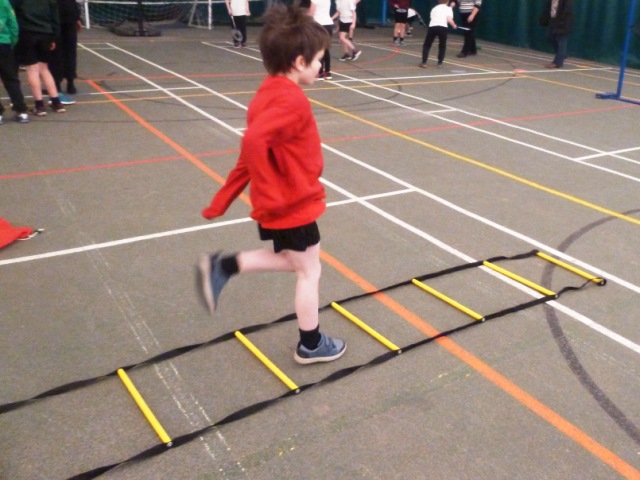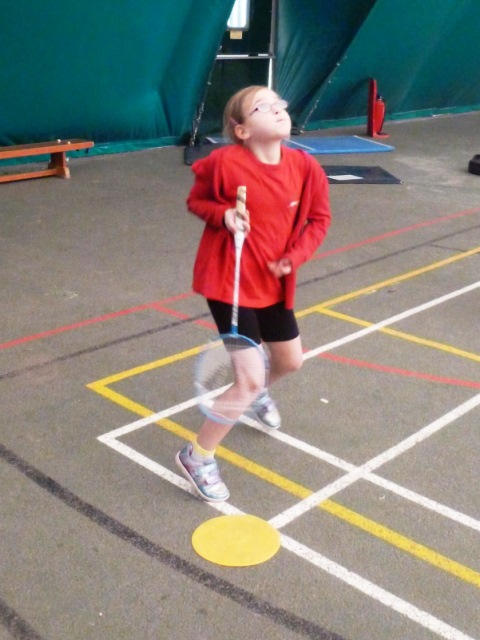 Inclusive Dance:
On Friday 24th February a group of Year 6 children took part in an inclusive dance festival. They had a great day working with children from other schools on dance / movement linked to the theme Under the Sea.
Many thanks to Mrs Peel and Mr Collins for taking them and to the King Alfred students who led the festival.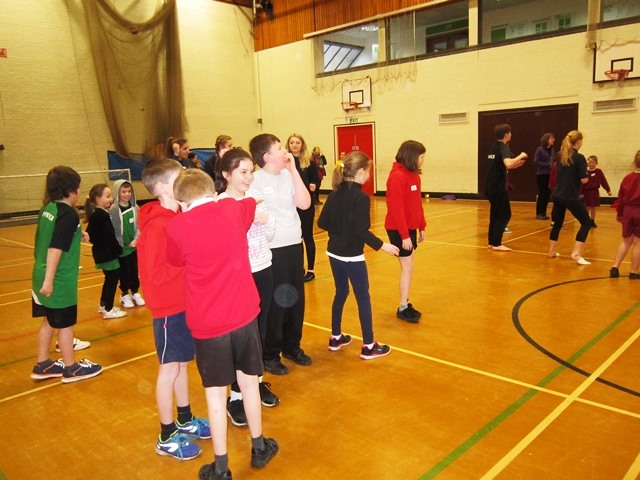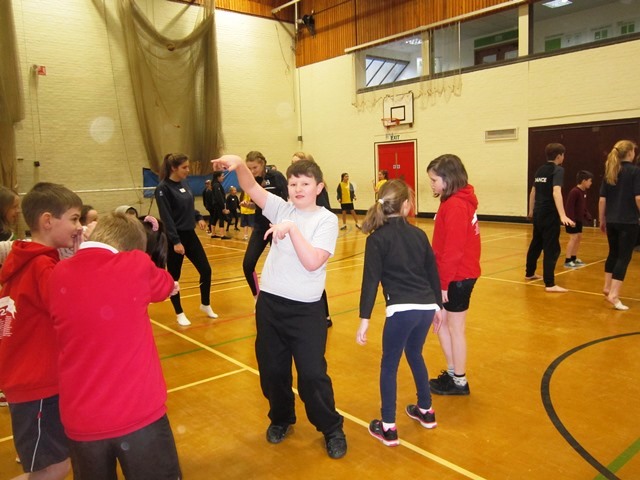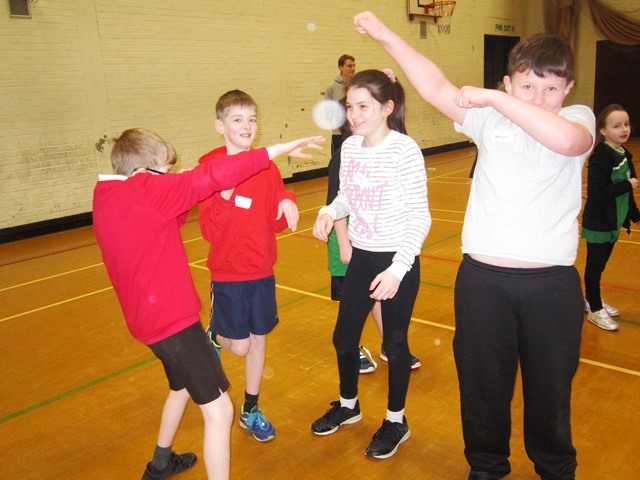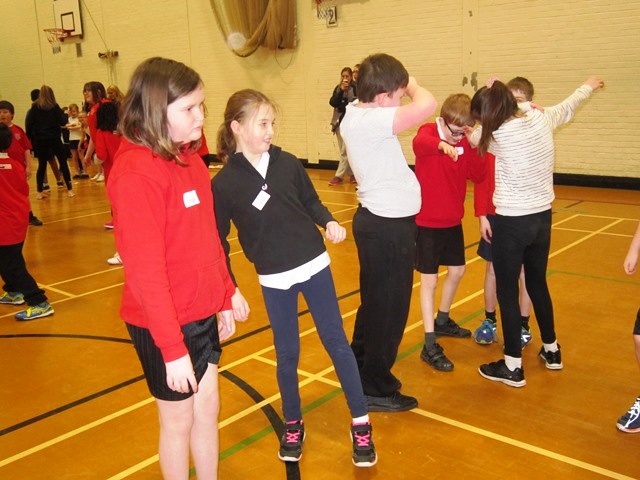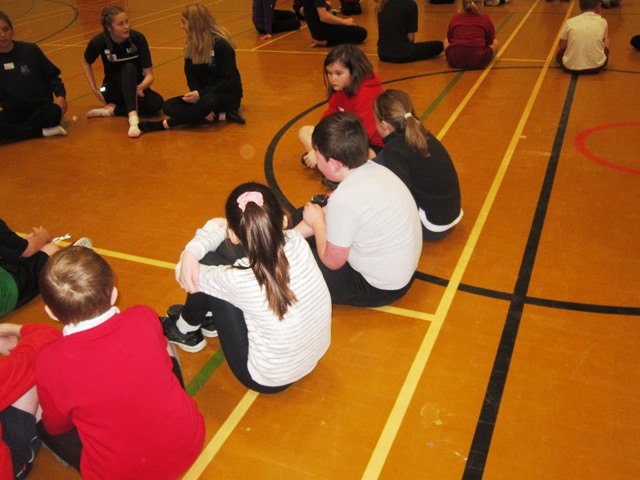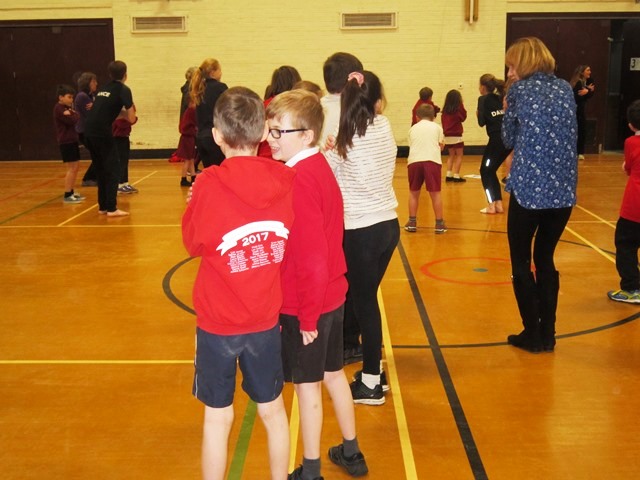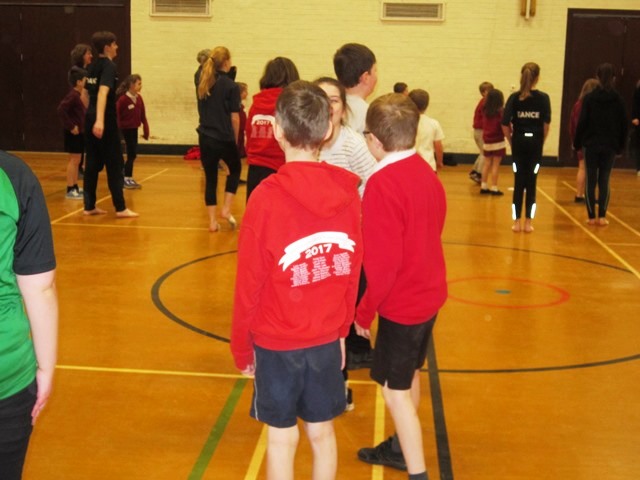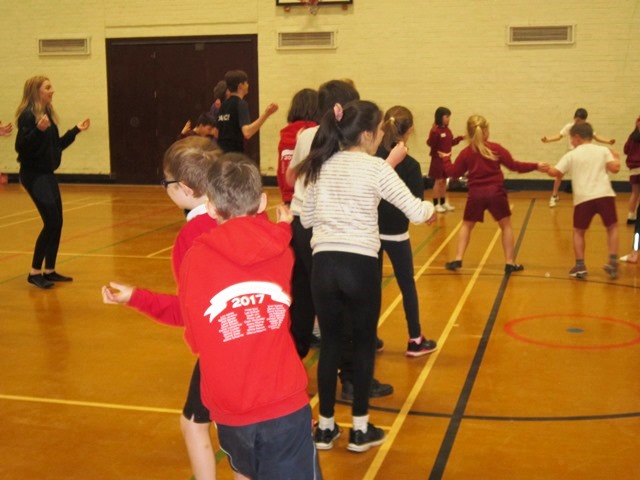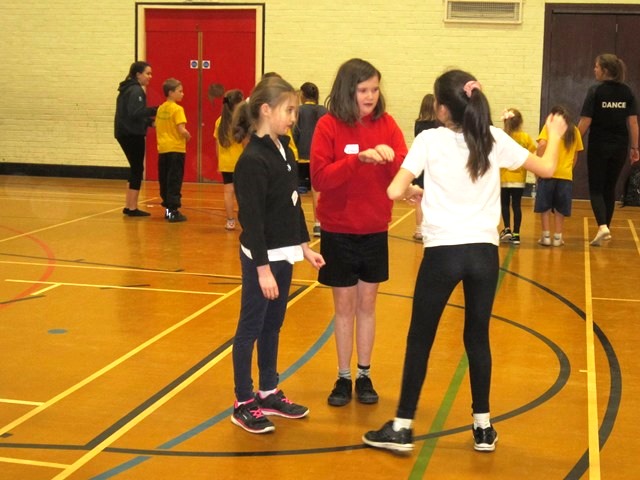 Wantage Netball Cluster Tournament:
On the afternoon of Friday 24th February, 21 children from years 4, 5 and 6 represented the school at the Wantage Netball Cluster Tournament at King Alfred's.
We had 3 teams in two divisions; the A and C team in one and the B team in the other.
The B team won 2 games, lost 1 and drew 2.
The C team drew 2 games and lost 3. The A team had 4 wins and a loss and made it through to the semi-final round against Grove A. Unfortunately, they didn't win this game but went through to the 3rd v 4th match and came 4th out of 21 teams!
Everyone had lots of fun and were full of energy!
Thank you to Dr Braddy (who came in handy when we had an injury), Mrs Alder and Mrs Willis for their support! Well done to Mrs Edwards and Mrs Leach for coaching the teams.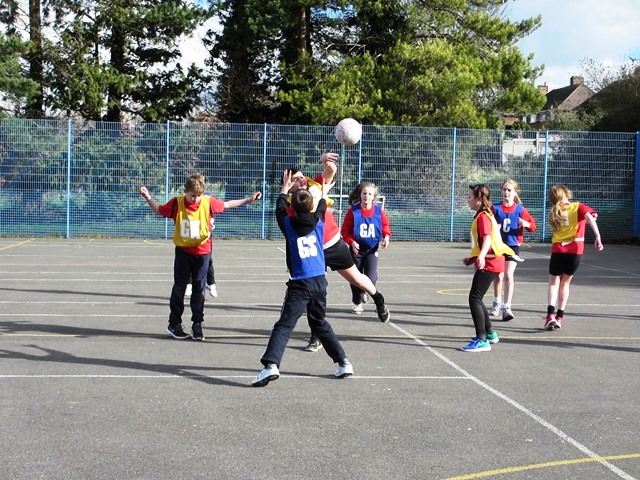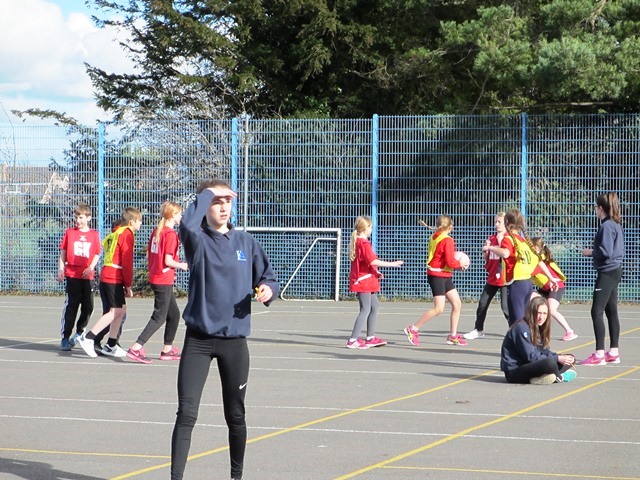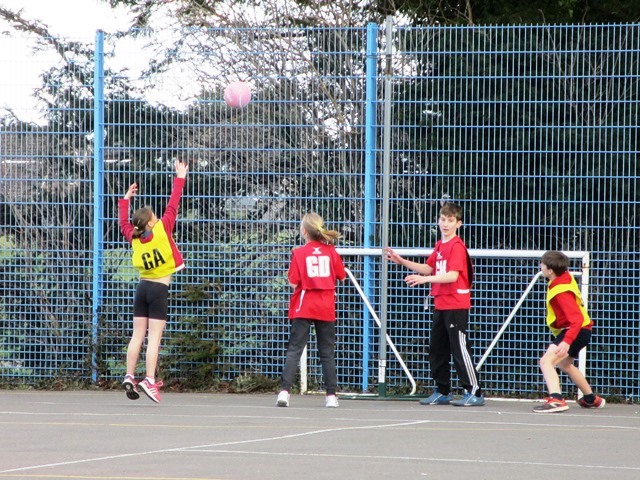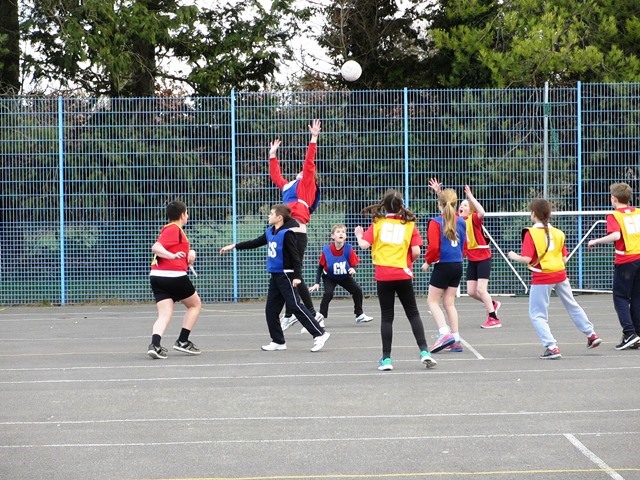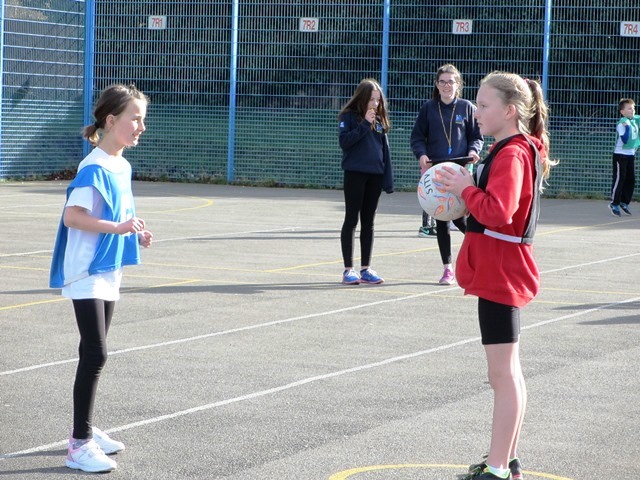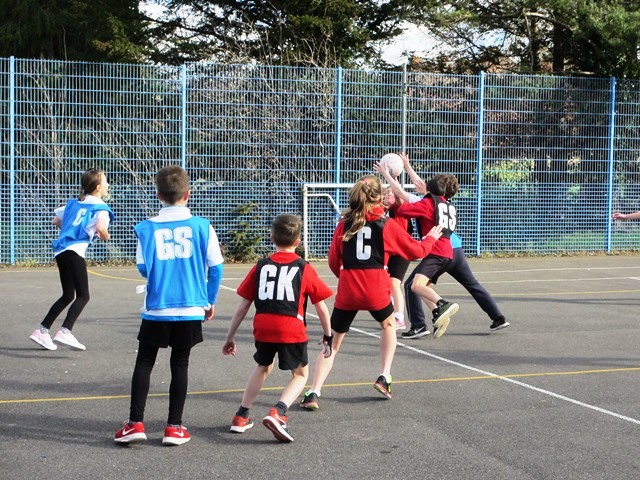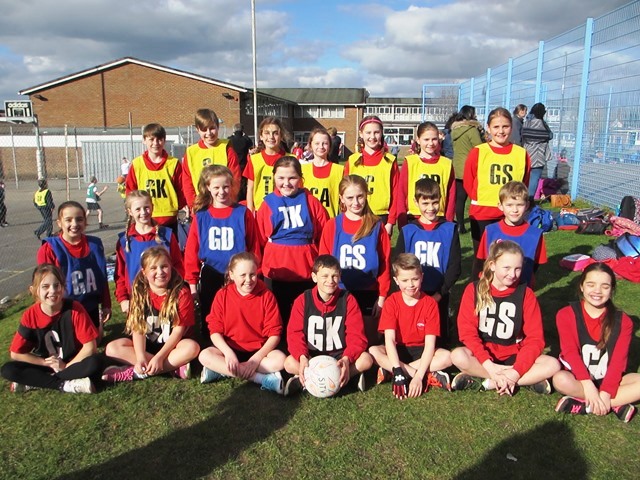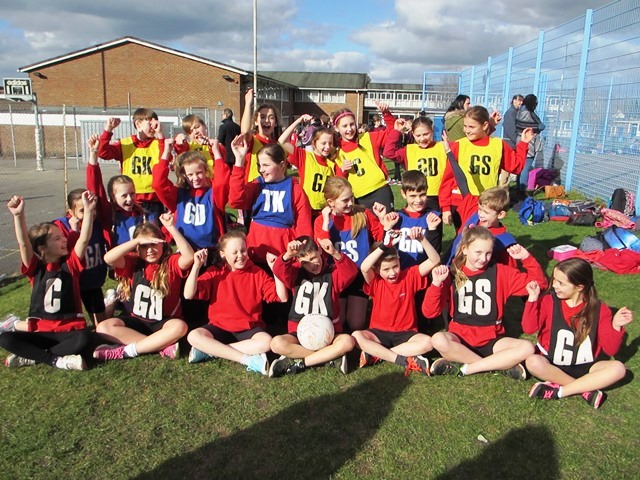 Swimming Final:
On Wednesday 1st February, 11 children from years 6 & 5 went to represent Stanford at the Vale swimming finals. We competed against 18 other schools and swam breaststroke, freestyle, backstroke, butterfly and other medleys.
Overall, the boys came 3rd out of 10 schools whilst the girls came 8th, we all had fun!
Thank you to Mrs Peel and the parents who transported the team.
Well done to Caitlin, Lily, Eloise, Jack, Amber, Evan, Lexie, Amelie, Oliver, Leo and Josh.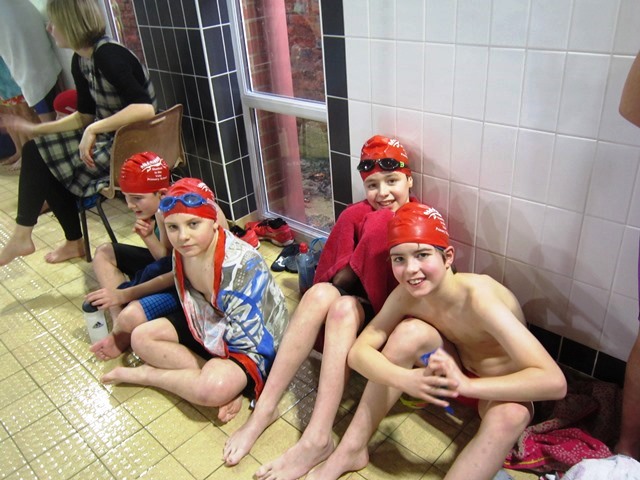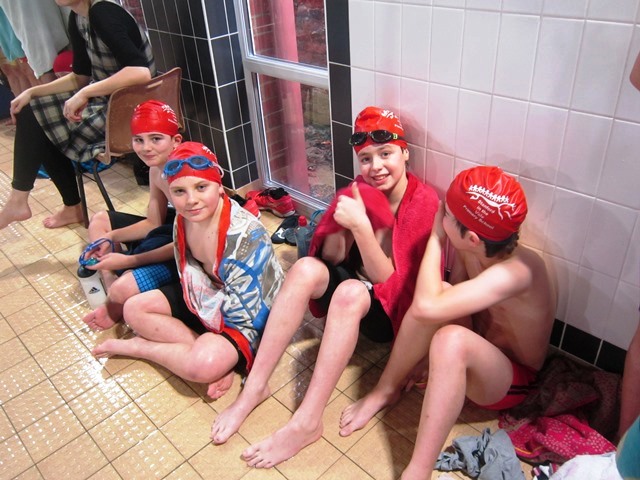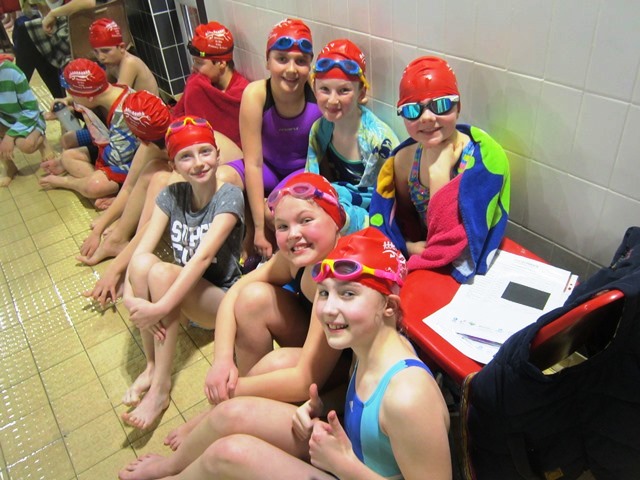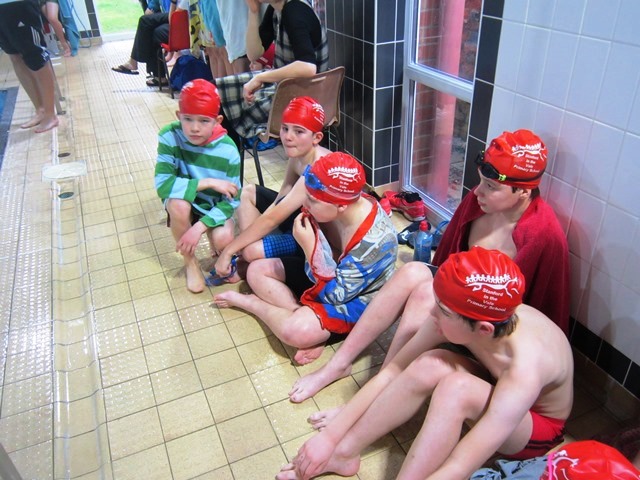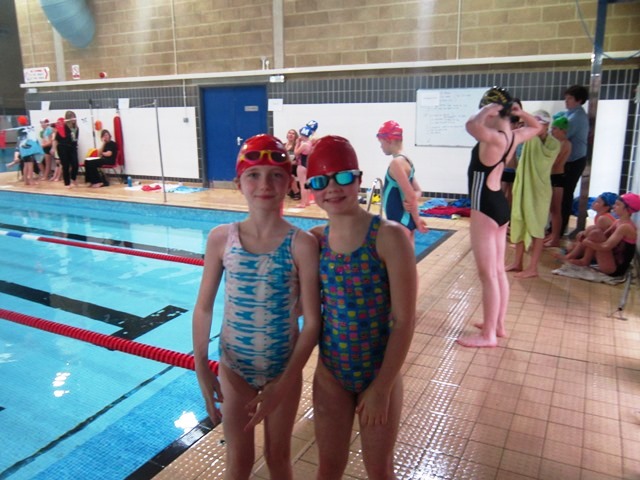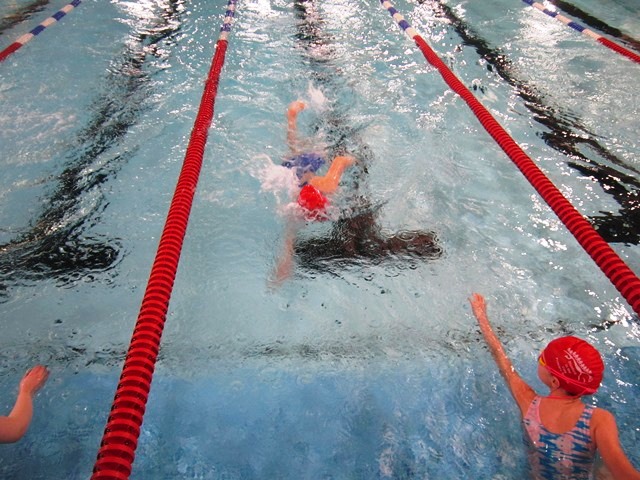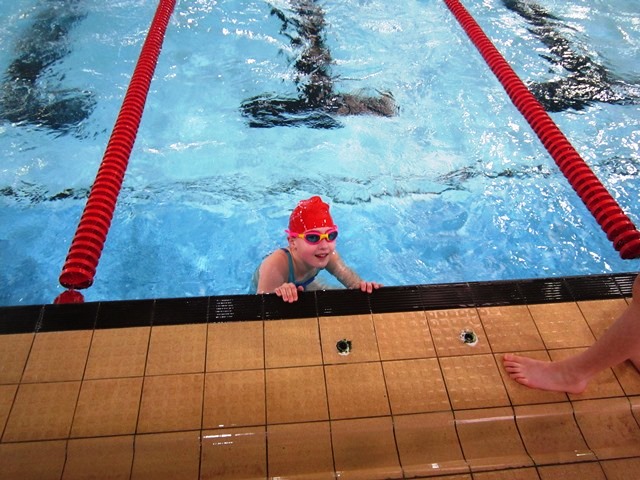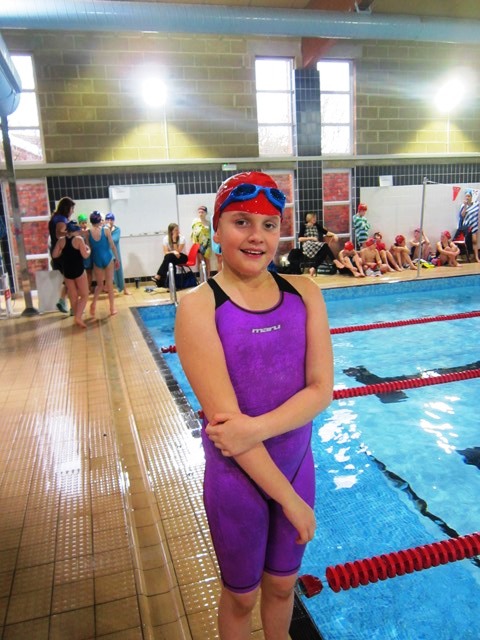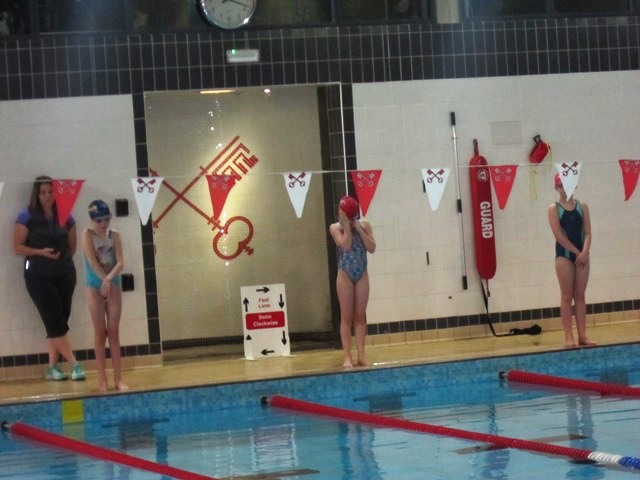 Year 5 and 6 Sportshall Athletics:
On Tuesday 24th January we took 21 children to Wantage Leisure Centre to take part in a Sportshall Athletics Competition against seven other schools.
The children were allowed to take part in a maximum of 2 track and 2 field events. The events included an obstacle relay, running relays, an under and over relay, chest push, standing long jump, standing triple jump, vertical jump, soft javelin and speed bounce. The children all did exceptionally well, they competed well individually, in pairs and in teams. They also encouraged each other really well.
Overall the team came joint third in the afternoons competition. Well done to all the children.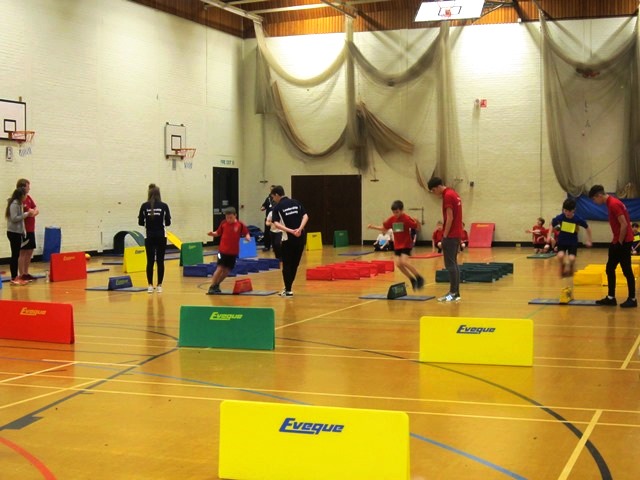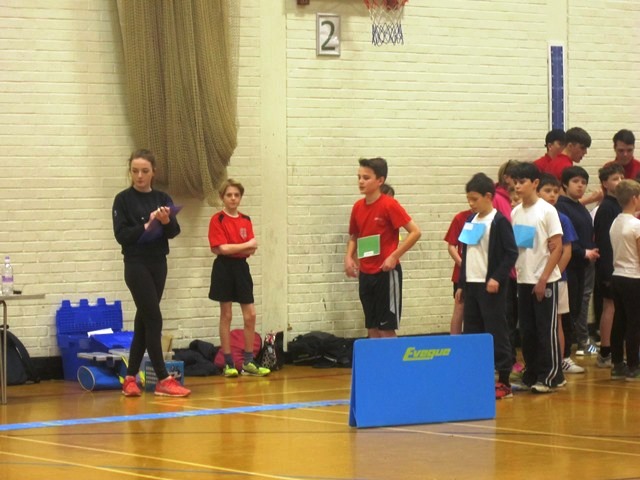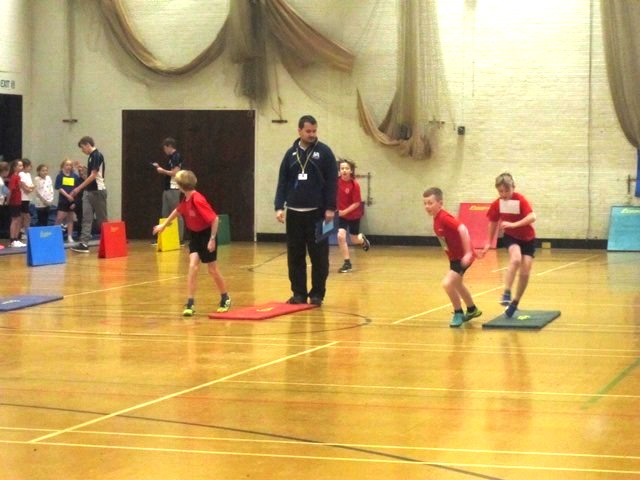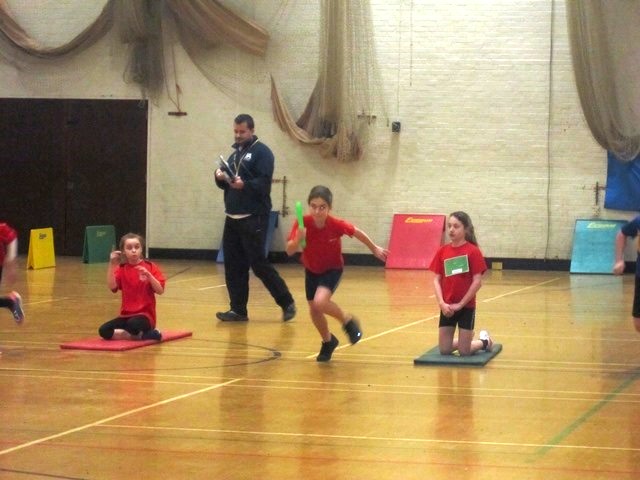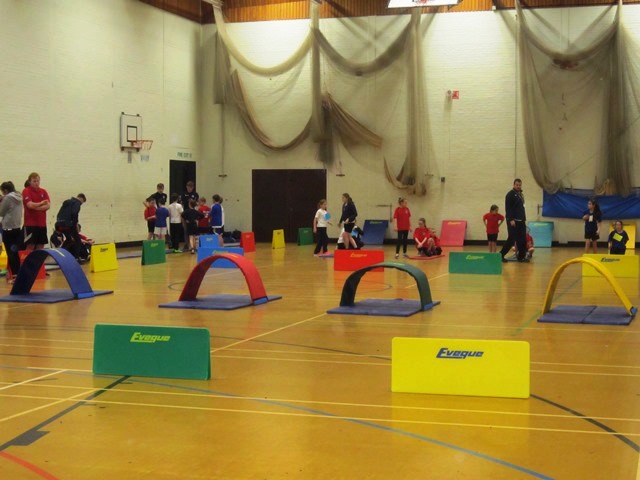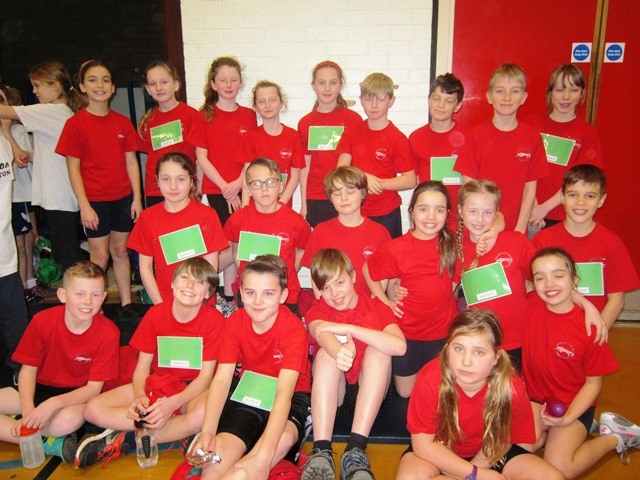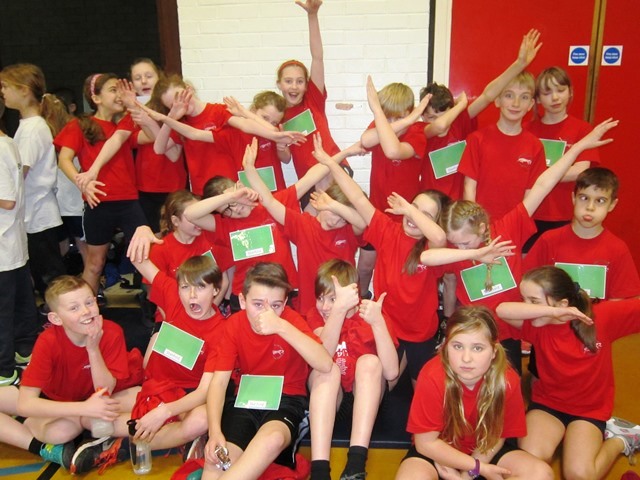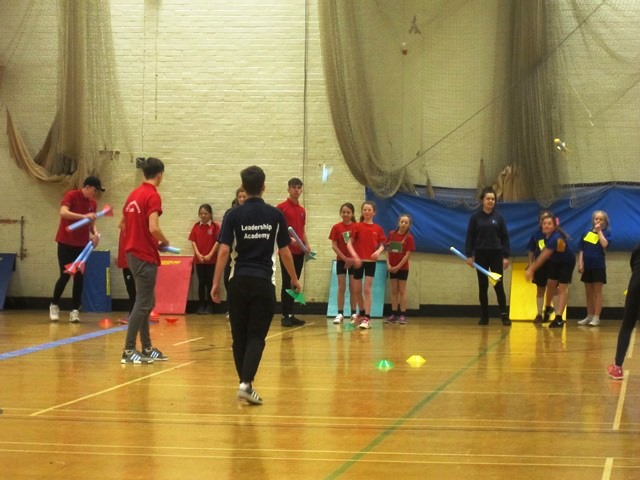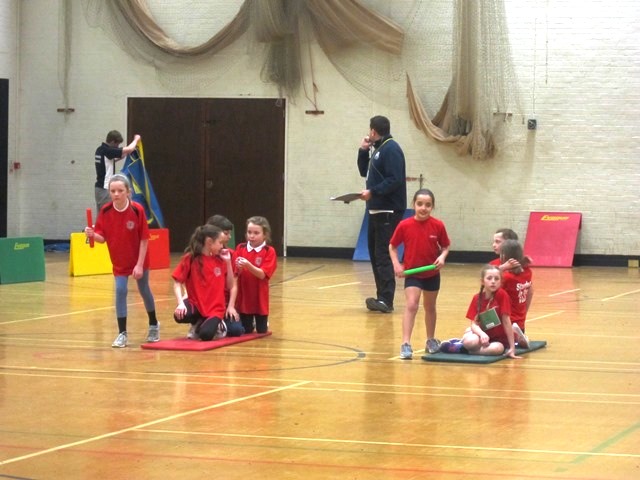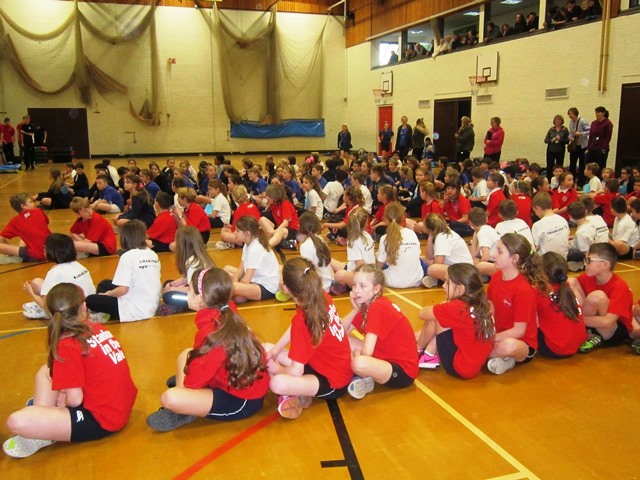 Swimming Gala in Wantage:
On Monday 28th November 2016 a group of boys and girls from Year 6 and 5 went to a Swimming Gala in Wantage Leisure Centre. They competed against Millbrook, Stockham, St James, Wantage and Charlton.
The boy's group consisted of Finley, Evan, Oliver, Leo and Josh and they achieved two first places in freestyle and breaststroke.
The girl's group consisted of Amelie, Lexie, Eloise, Caitlin, Lilly and Amber and they achieved two first places in backstroke and butterfly.
Both teams came second overall which means they are through to the Vale finals.
'We all can't wait for the Vale finals and we all did terrifically well. We all hope to win in the Vale finals!'
Oliver
Thank you to Darren Smith, Kelly Eltham and Mrs Peel for taking the children and thank you to all the parents who came to support them at the leisure centre.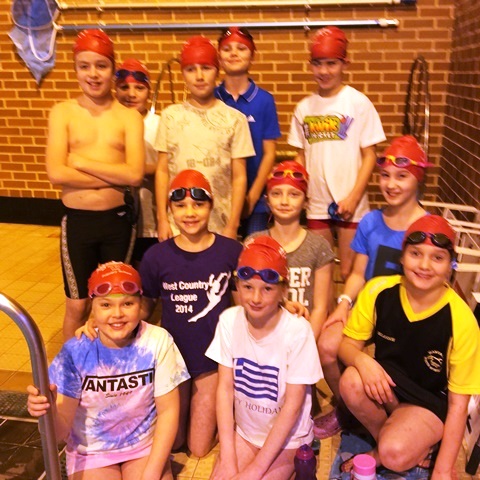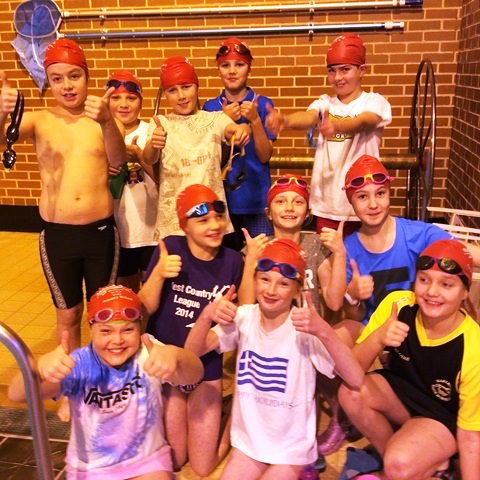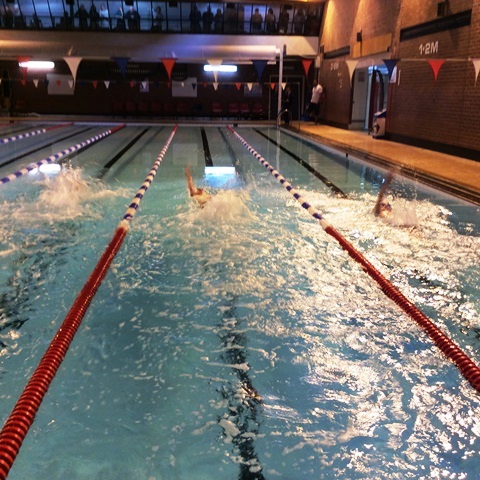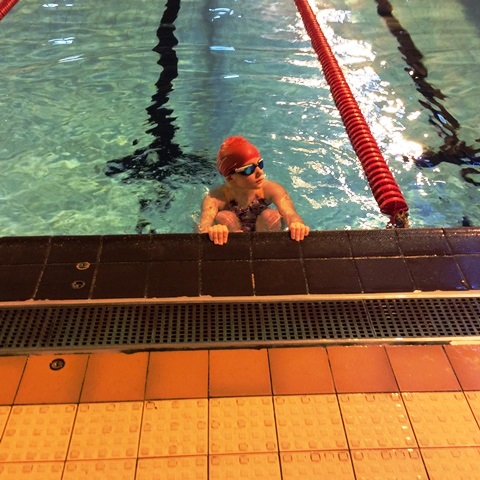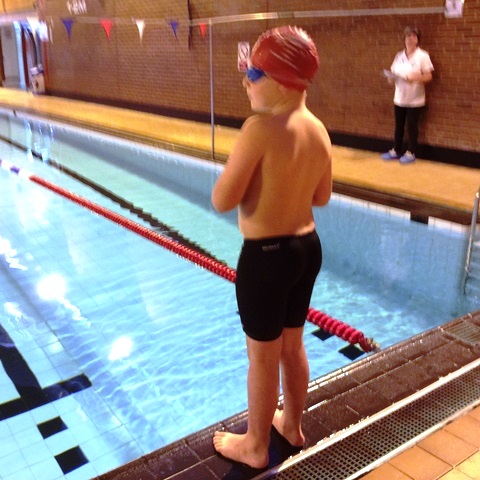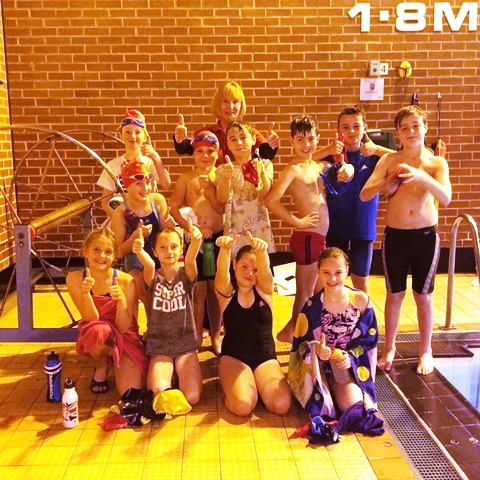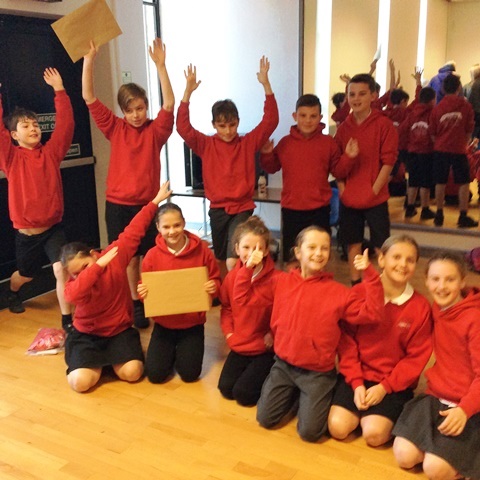 ---
Vale Under 11 Boccia Festival:
On Monday 28th November, 6 members of KS2 attended the Vale Under 11 Boccia Festival at Wantage Leisure Centre.
Isabella and Tessa from Year 4, Anosh and Jayden from Year 5 and Nonoy and Jessica P from Year 6 all represented the school.
Initially, both the A and B teams took part in a round robin competition against 3 other schools. The A team won 1 match (5-2) and lost the other 2. The B team won all three of their matches, including an 11-1 win against Rush Common school! They went through to the semi-finals against St Michael's which they lost but they came 3rd overall.
Both teams demonstrated brilliant team work and sportsmanship, especially with their opponents!
Boccia Festival:
On the afternoon of Friday 4th November, six children from Years 4 to 6 represented the school at the Under 11 Boccia Festival at Wantage Area Schools competition.
We entered two mixed teams. The B team won 1 game (9-1) and lost 2. The A team won all three of their first round matches to make it through to the semi-finals which they won 6-3 and made it to the final against Stockham. The final was a very close match, needing to measure the balls with a string! The team did really well and going in to the final end they were leading 2-1. The match ended with Stockham winning 4-2!
Everyone competed really well, demonstrated lovely team-working and good gamesmanship.
---
Tag Rugby at Grove:
On Monday 7th November a team of Year 5 and 6 children took part in a tag rugby competition at Grove RFC.
Results -
1st game - Wantage A (a very strong team) Loss 5-1
2nd game - Shrivenham Loss 3-2
3rd game - Thomas Reade Loss 5-4
4th game - Stockham B Win 3-2
5th game - St Michael's Win 2-1
They were very excited and played extremely well. Well done to the team which consisted of: Alana, Sofia, Grace, Rosie, Nicholas, Bailey, Jack, Freddie, Ethan M and Ethan P.
Many thanks to Miss Sishton for training and taking them and to the parents who helped with transport.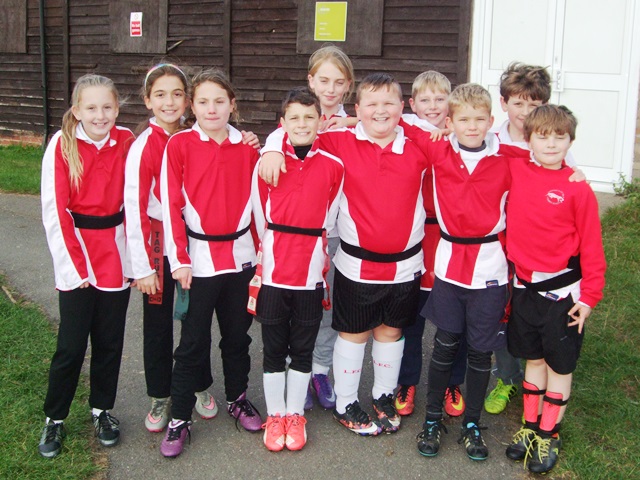 ---
Tag Rugby:
On Monday 10th October our Tag Rugby team went to King Alfred's East Site to take part in a tournament.
They had to play against five schools from the Wantage area and in the end they won three games and lost two.
Game 1: Stanford 3 v St Amands 4

Game 2: Stanford 5 v St Nics 3

Game 3: Stanford 1 v Charlton A 4

Game 4: Stanford 4 v Charlton C 2

Game 5: Stanford 4 v Wantage B 2
| | | | | |
| --- | --- | --- | --- | --- |
| Position | League 1 | Points | League 2 | Points |
| 1st= | Millbrook | 11 | Charlton A | 13 |
| 2nd= | St James | 9 (+2) | St Amands | 12 (+8) |
| 3rd= | Charlton B | 9 (+1) | Wantage B | 12 (+6) |
| 4th= | Wantage A | 7 | Stanford | 11 |
| 5th= | Ridgeway | 5 | St Nics | 7 |
| 6th= | | | Charlton C | 5 |
The team did exceptionally well as it was their first tournament. Well done to Sofia, Alana, Grace, Rosie, Ethan M, Ethan P, Bailey, Jack, Freddie and Nicholas. Thank you to all the parents who helped with transport and supported the team.
Many thanks to Miss Sishton for coaching the team.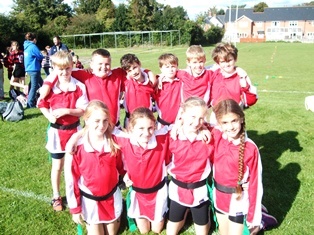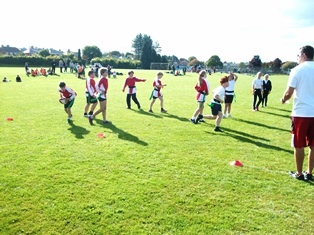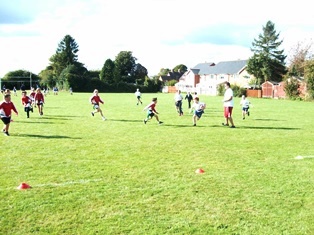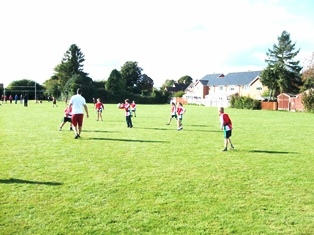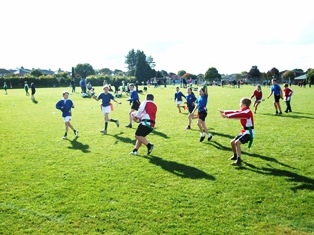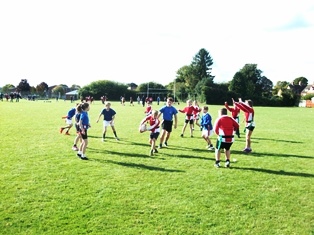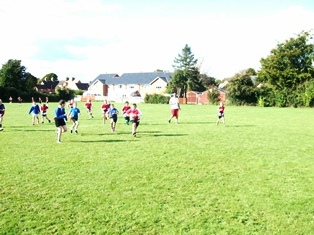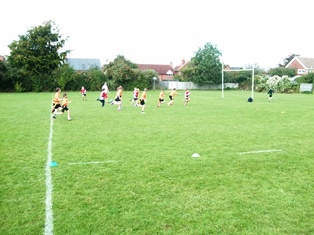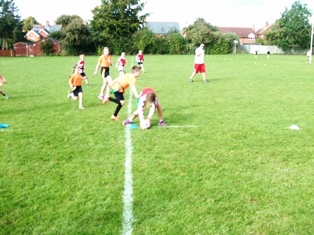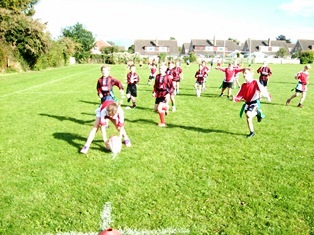 ---
Cross Country
On Friday 16th September, Mrs Cook and Mrs Willis took the cross country team to Wantage Park to take part in the Wantage Cluster competition.
The teams were as follows:
Year 3/4 girls - Amanda, Kayleigh, Grace and Jade.
Year 3/4 boys - Heath, Iestyn, Ryan and Peter.
Year 5/6 girls - Sofia, Eloise, Laura and Grace.
Year 5/6 boys - Dan, Harvey, Nicholas and Josh.
All the children tried incredibly hard and all the races were completed without tears for the first time! there was a lovely team spirit throughout.
A particular well done to Josh who came 7th and Ryan who came 8th.
Well done to everyone who took part and thank you to the parents who came to support us.