Page Updated 06.03.19
Rocksteady
Rocksteady visited school again on Wednesday morning for some further workshops.
Jamie taught us a little bit more about each instrument and then some of the children worked together to create a band and accompanied the rest of the children who sang.
All of the children will be bringing home a letter about the lessons that Rocksteady will be offering in school from next week.
To sign up, please visit their website
www.rocksteadymusicschool.com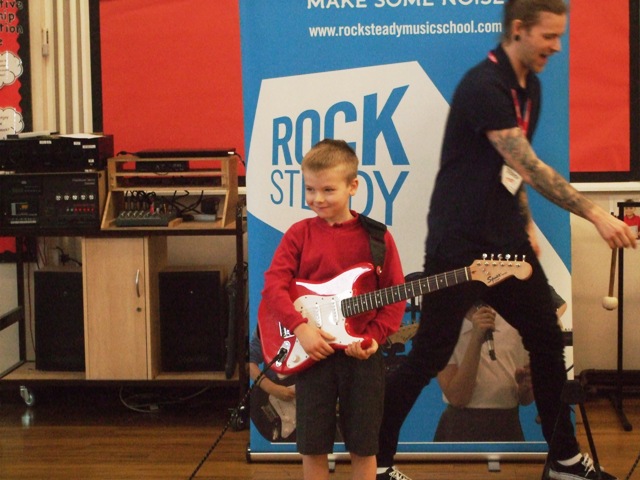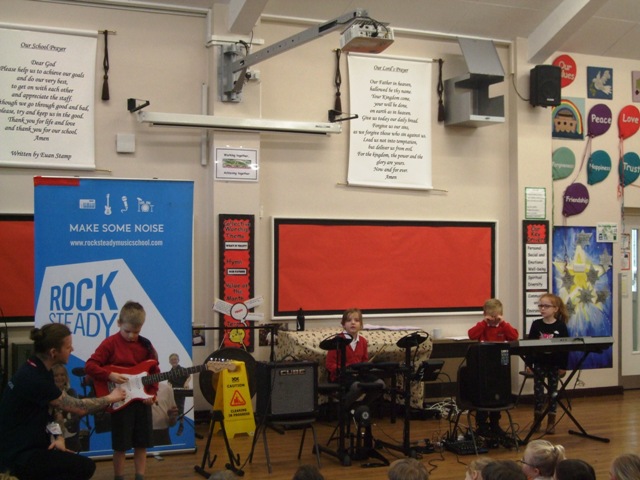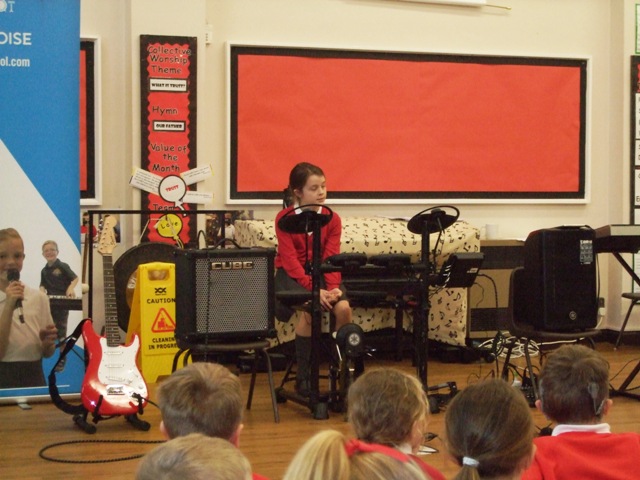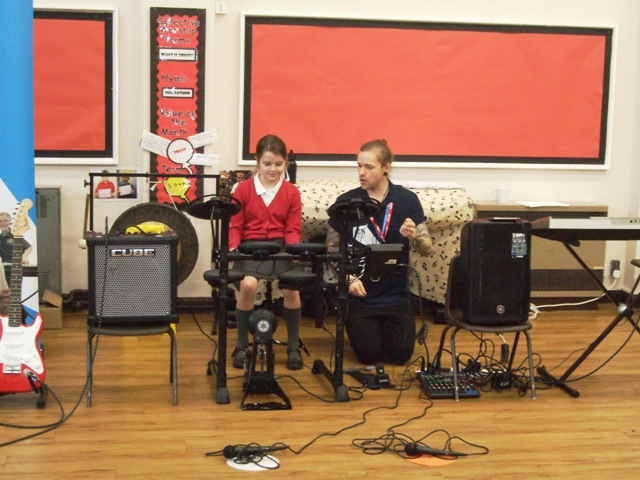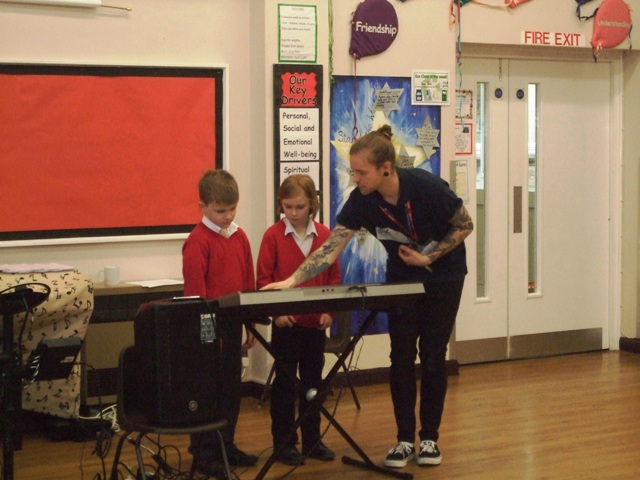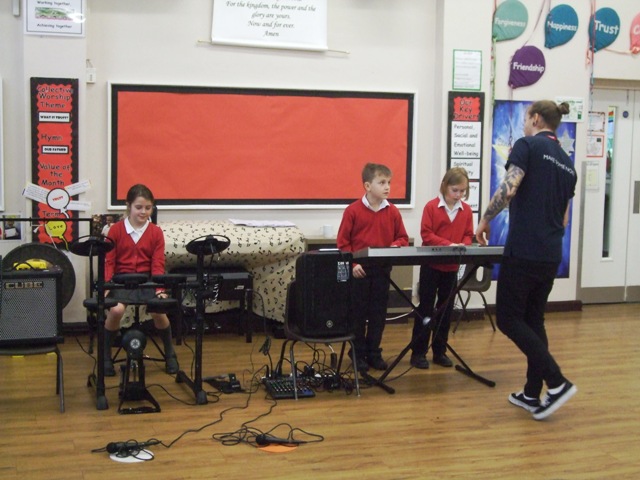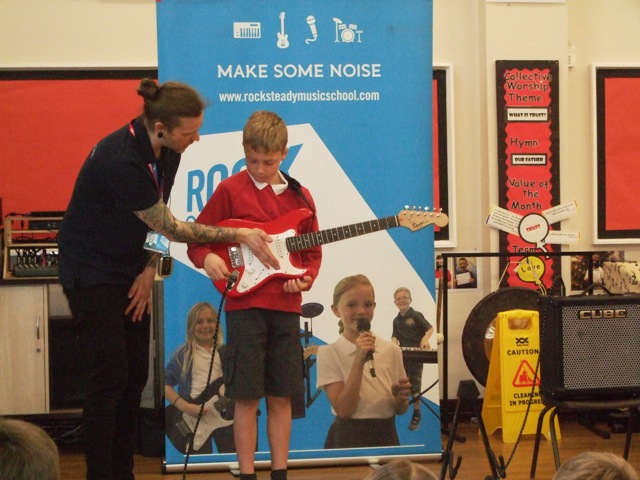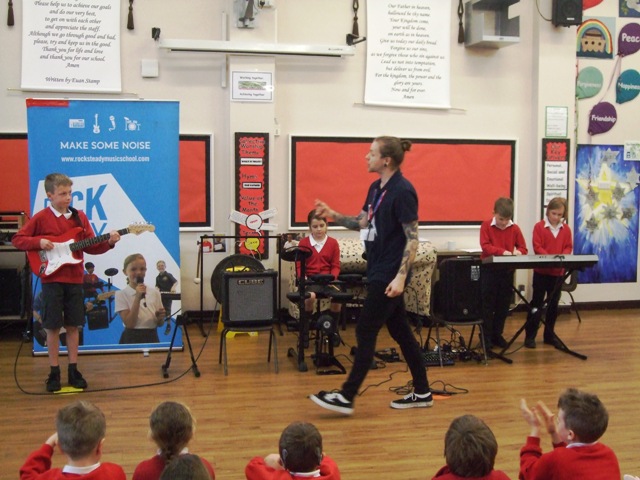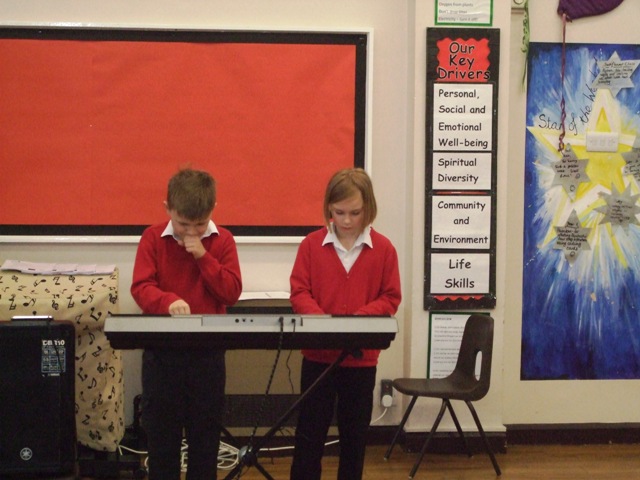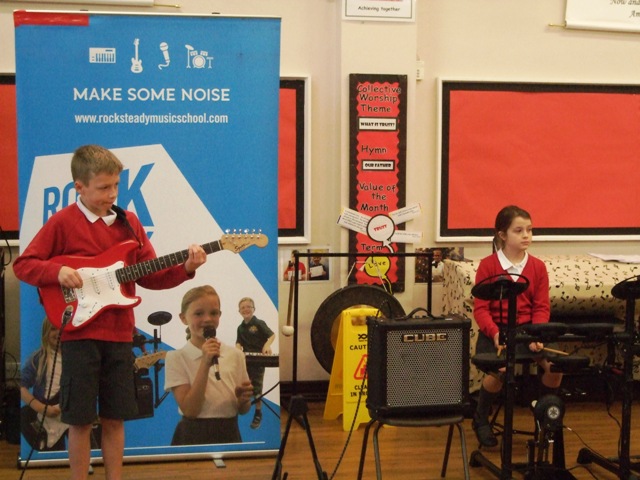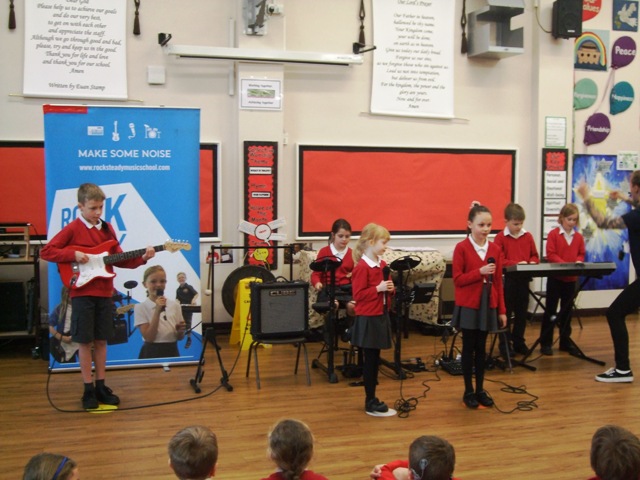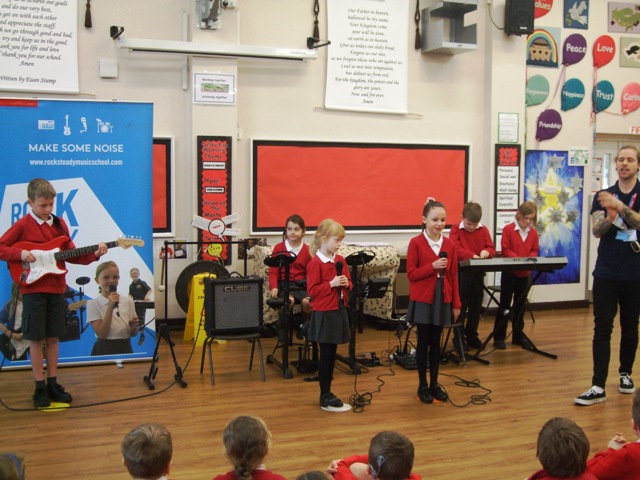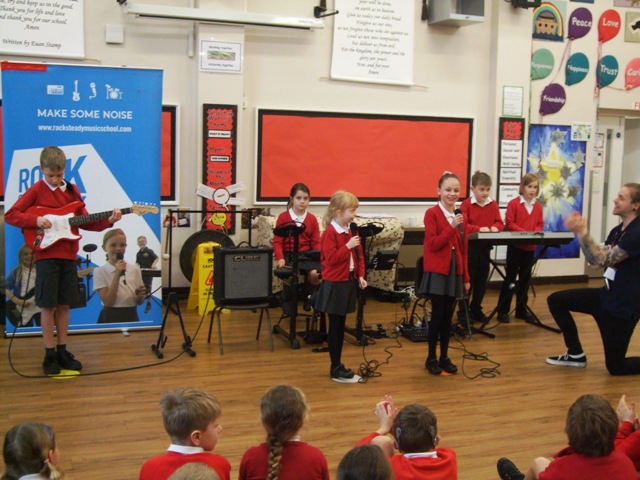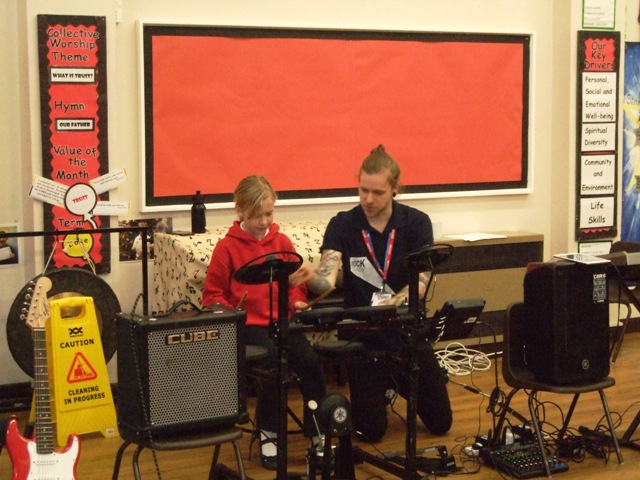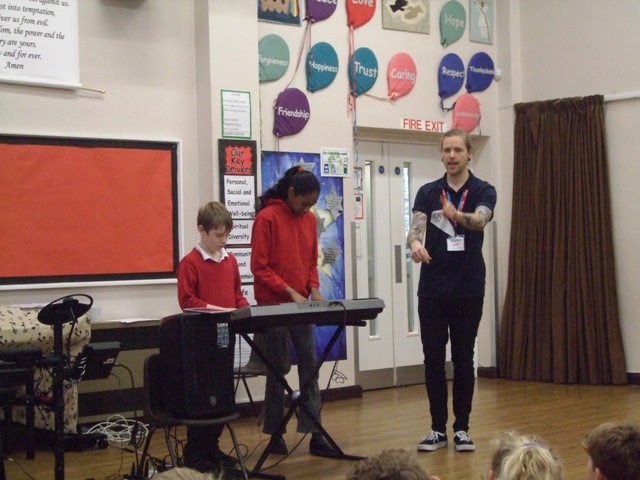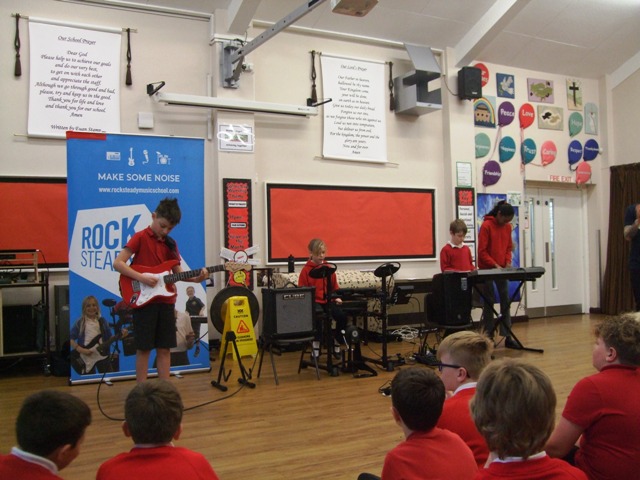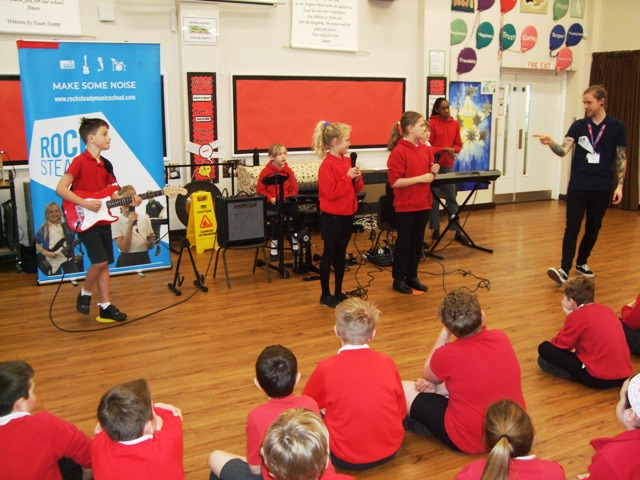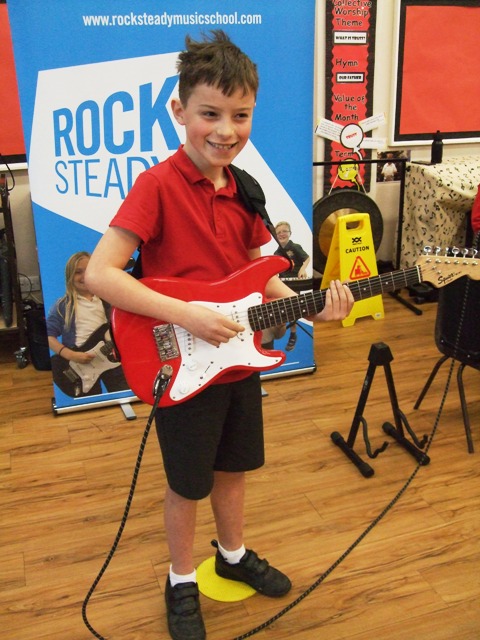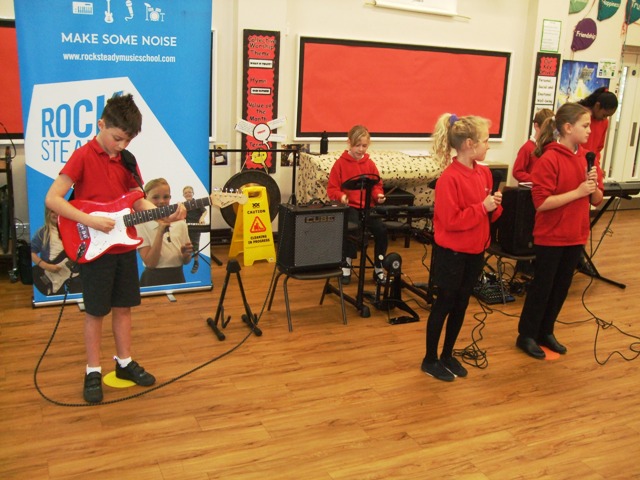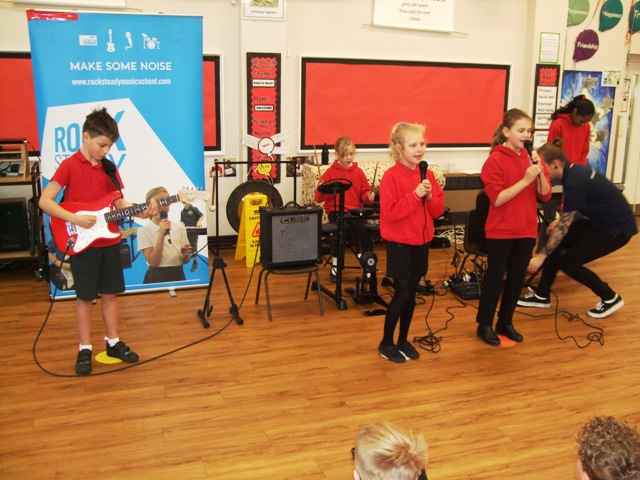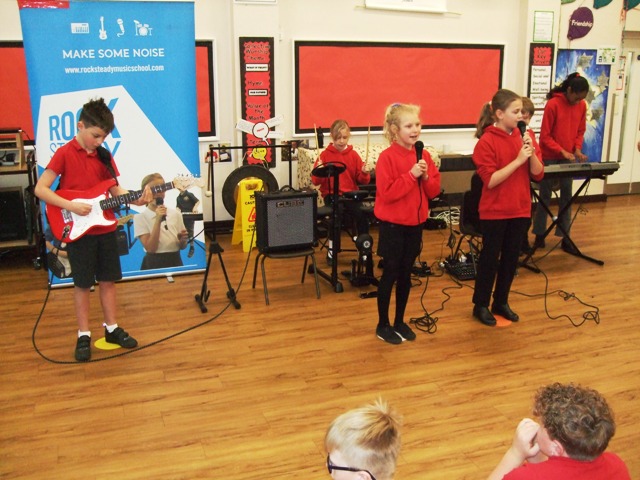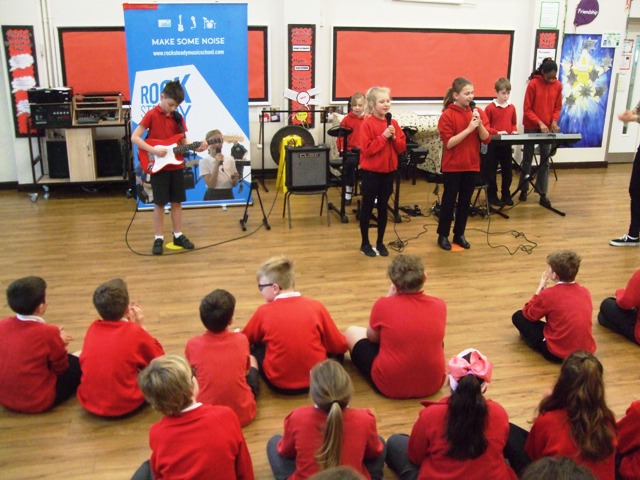 ---
Our Friday afternoon Collective Worship was a little different last week, when we were visited by Jamie from Rocksteady Music School.
He came to tell us a little bit about his company that provide the opportunity for children to have music lessons as part of a small rock group, learning to play guitar, keyboard or drums, as well as singing.
It was a really loud and exciting session as you can see by watching the videos. Jamie will be coming back to school in March for some smaller workshops and then hopefully, those who are interested in learning to play music in this way, will be able to start lessons.
Keep an eye out for the letter coming home in March.
In the mean time, look at their website
https://www.rocksteadymusicschool.com/