Page Updated 17.01.20
Celebrating Achievement
We recognise that every child is different and therefore at Stanford in the Vale we celebrate the achievements of our children in a variety of ways.
Use the links to take you to each of our awards.
---
Stars of the Week
17.01.20
Click on each class star to read the whole story.
---
Merits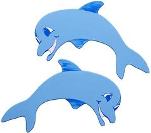 There are 4 merit groups. Blue dolphins, Red squirrels, Yellow owls and Green turtles.
Merits are given for good work, trying hard, good behaviour, polite manners etc.
17.01.20
Overall merit winners this week:
Yellow Owls
Merits
Snowdrop
Benji 60 merits
Evie 60 merits
Bella 60 merits
Kaius 60 merits
Lottie 60 merits
Poppy Ec 60 merits
Sam 60 merits
Aoife 60 merits
Even 60 merits
Finlay K 60 merits
James B 60 merits
Lexie 60 merits
Olivia 60 merits
Robin 60 merits
Toby 60 merits
Alfie 60 merits
Brooke 60 merits
Finlay T 60 merits
Jake 60 merits
Lewis 60 merits
Lola H 60 merits
Poppy Ed 60 merits
Summer 60 merits
Aphea 60 merits
Frank 60 merits
Harry 60 merits
James C 60 merits
Lola G 60 merits
Owen 60 merits
Rupert 60 merits
Buttercup
Jasmine 60 merits
Grace 80 merits
Harvey 80 merits
Lola 80 merits
Lucca 80 merits
Bluebell
Mason 20 merits
Emilia 40 merits
Noah 40 merits
Paige 60 merits
Amelia 80 merits
Francesca 80 merits
Orchid
Stephen 20 merits
Caitlin 20 merits
Connie 40 merits
Heidi 40 merits
Alexander 40 merits
Arthur 60 merits
Forget-me-not
Tiffany 20 merits
Poppy 20 merits
Henry B 20 merits
Imi 20 merits
Freddie 20 merits
Joshua 40 merits
Riley 40 merits
---
Christian Values
Every month we have a younger child and older child who get a certificate for demonstrating the value of the month the best.
December - Peace
(linked to Christmas)
Our Christian Value Ambassadors for Peace are:
Melody in Sunflower Class, Olivia in Snowdrop Class, Grace in Buttercup Class, George in Bluebell Class, Amelia in Poppy Class, Mia W in Orchid Class, Casper in Forget-Me-Not-Class
November - Friendship
Our Friendship Ambassadors are:
George B in Sunflower Class, Owen in Snowdrop Class, Amathst in Buttercup Class, Noah in Bluebell Class, Jack T in Poppy Class, Sonny in Orchid Class, Freddie in Forget-me-not Class
October - Forgiveness
Our Forgiveness Ambassadors are:
Aaliyah, Jake, Poppy, Faith, Daisy, Frank, Charnz
September - Happiness
Our Happiness Ambassadors are:
Tilly, Lexie, James, Francesca, Harry, Skye, Billy
January - Caring
February - Love
March - Trust
April - Hope (linked to Easter)
May - Respect (linked to Environmental Day)
June - Understanding
July - Thankfulness
---
Believe and Achieve
The 'Believe and Achieve' Award is awarded every half term to two children from every year group.
The award is to recognise those children who try hard at everything they do: they work to the best of their ability, listen carefully, have resilience and determination, play nicely with their friends and so believe in themselves therefore allowing themselves to achieve.
Our December winners are:
Foundation - Anneke & Ollie H-R
Year One - Bella & James B
Year Two - Melissa & Jasmine
Year Three - Lily & Tommy
Year Four - Freya & Elliot
Year Five - Ella B & Sonny
Year Six - Evie & Zach
---
Our October winners were:
Foundation - Conway & Mary
Year One - Finlay K & Poppy Ed
Year Two - Esmay & Oliver
Year Three - Maisie-Mae & Huey
Year Four - Joel & Maisy
Year Five - Spencer & Connie
Year Six - Henry E & Niamh