Page Updated 24.08.18
Springline Partnership of Schools


The SPS reps:
Jake, Harriet, Liam, Mia, Poppy, William C, Sam, Sophie, Finley J and Maisy.
The reps will be continuing to learn about all the schools in our partnership. Watch this space for further information about the projects we are hoping to be involved in this year.
SPS stands for the Springline Partnership of Schools.
We are part of this partnership who are committed to
'collaboration, challenge, improvement and support.'
The other seven schools in this partnership are: Fitzwaryn Special School, Grove CE Primary, Ridgeway School, St Amands Catholic Primary, Stockham Primary, The Hendreds CE Primary and Uffington CE Primary.
The reason behind 'Springline' is because Wantage stands on the spring line between the chalk downs to the south and the clay Thames flood plain to the north on a prehistoric east - west route called the Icknield Way.
'Spring' also relates to new beginnings and new life.
As a partnership we work together as Headteachers, Senior Leaders, Teachers, SENCos, Teaching Assistants and Office staff. We create partnership opportunities for the children and staff from our various schools to work together and learn from each other or outside experts.
Music Event:
On Friday 15th June, Year 6 went to Stockham School to take part in a music event with other schools from the SPS partnership.
The afternoon started with the children doing some warm ups, then performing their own songs and finally all the children singing 'This is Me' from the Greatest Showman.
It was a great afternoon and our Year 6s performed one of their songs from 'The Amazing Adventures of Super Stan'.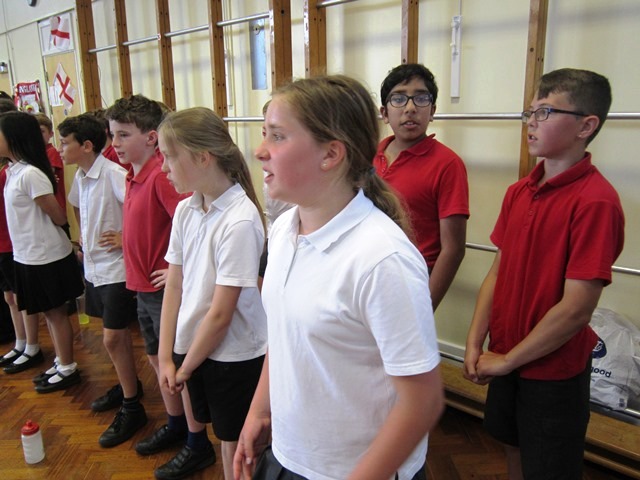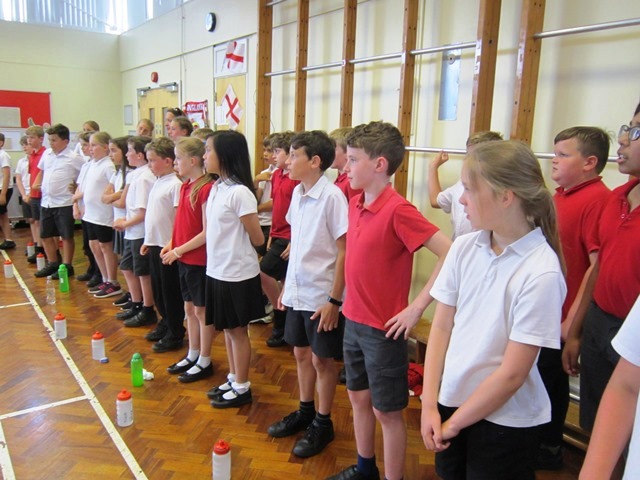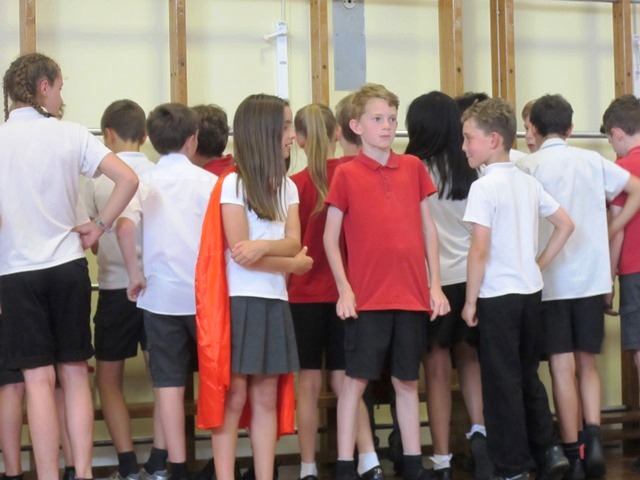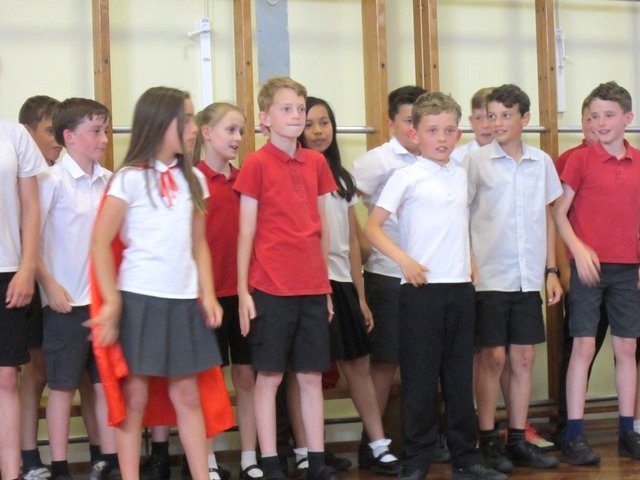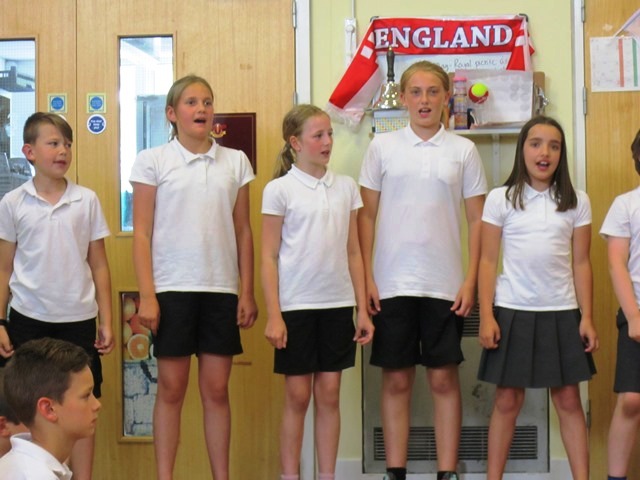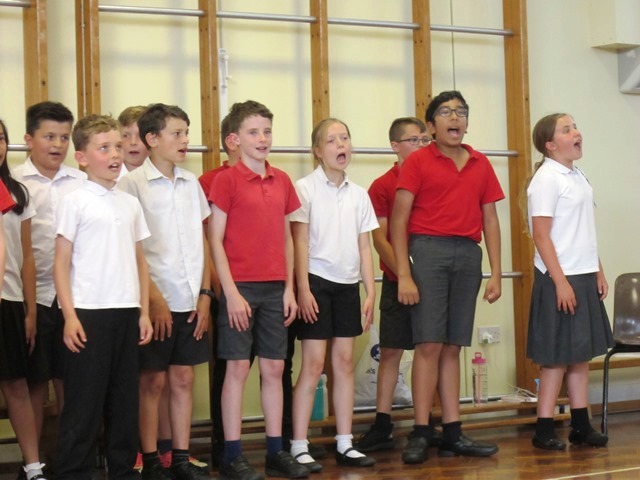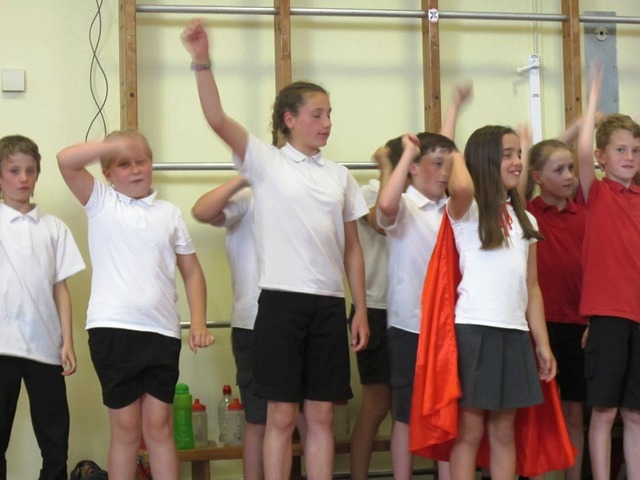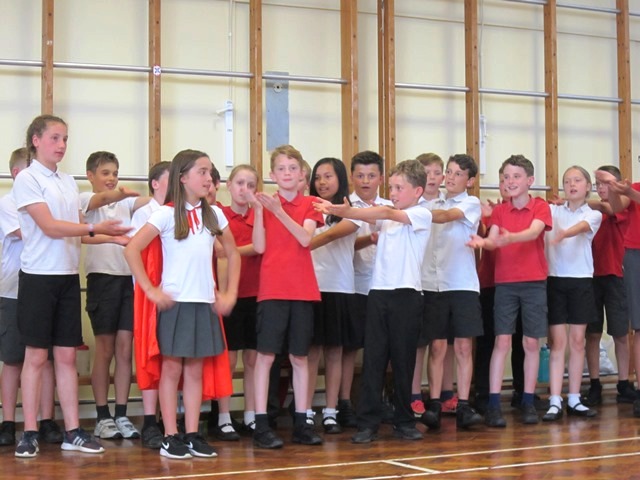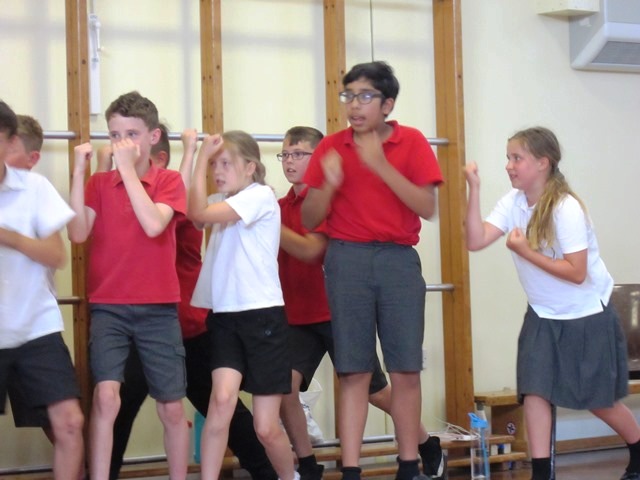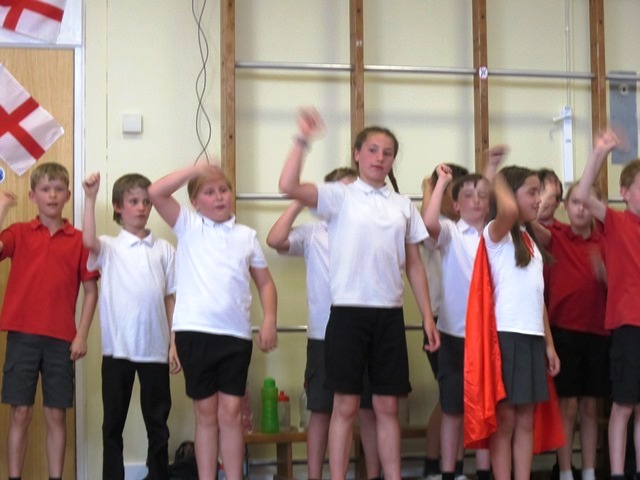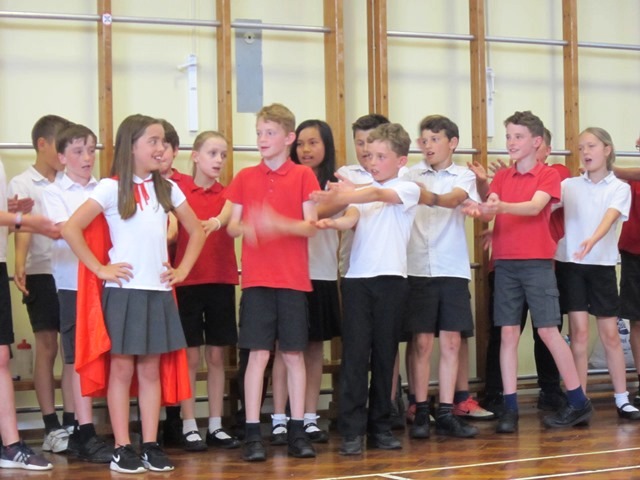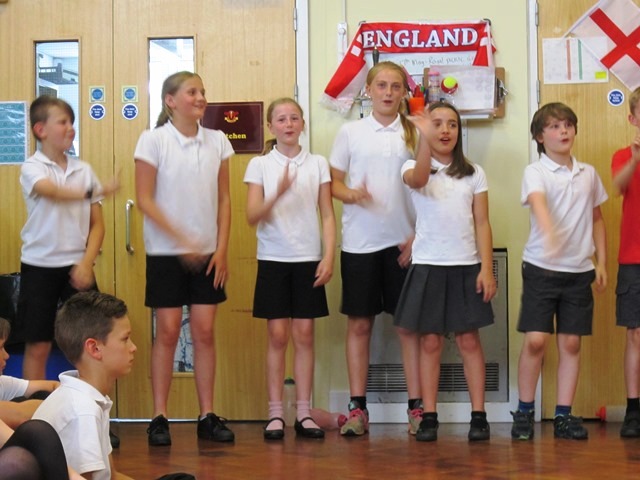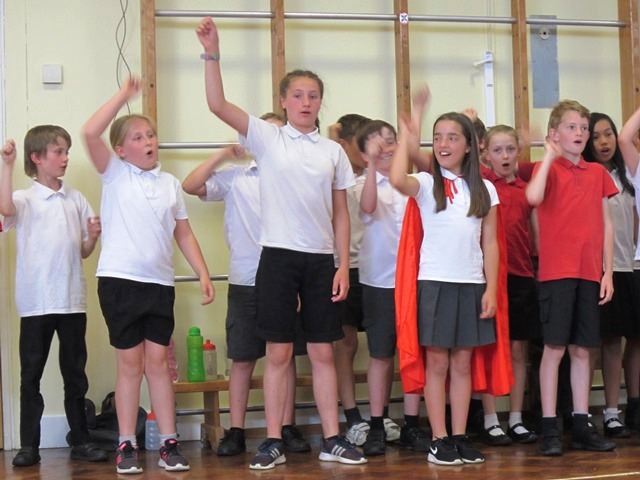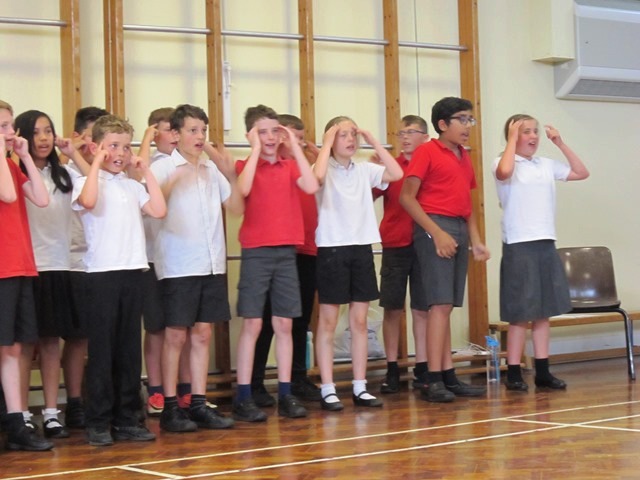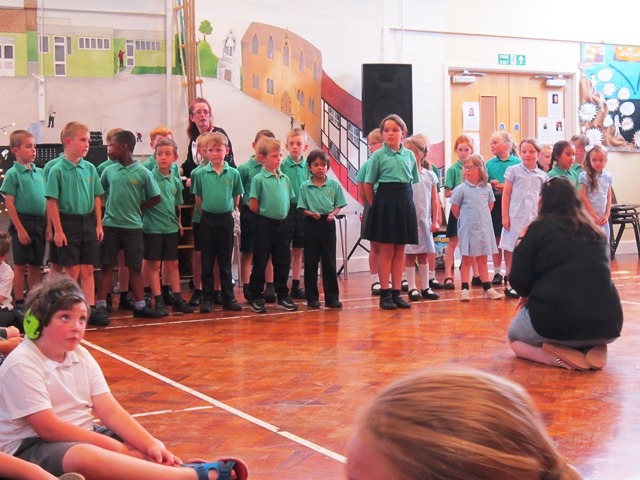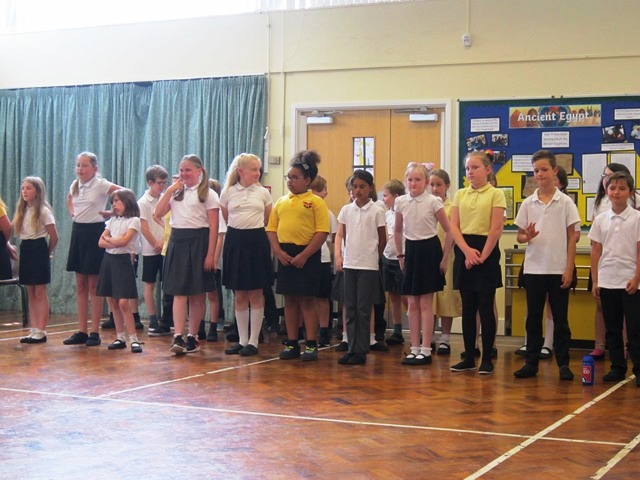 ---
---
Visit to Fitzwaryn School:
On the 14th of November four children (Mia, Liam, Laura and Harriet) went to Fitzwaryn as part of Anti-Bullying Week. When we got there we all introduced ourselves by saying our name and what our favourite subject is.
Then we played a game called vote with your feet, all we had to do was decide which one was better by standing in either box, once we chose which one we wanted we would have to say why and then the person on the opposite side would then counter that argument.
After we finished playing the game we went out to play. There was a massive field where boys were playing football. We just played on a wooden turtle and a wooden boat. After a few minutes we got called in to do another activity where we played a game we had to try to guess what the famous person did for their living, it was really hard.
Then we played a quick game of vote with your feet again. Once we finished we talked about bullies, we had to say a word that the 'bully was not'. Afterwards we had a sea of good words and we were told to always think about the positive not the negative. After that we got into pairs and we had to think of something the same and something different about each other.
Then it was time to leave.
Thank you to Ms Payne for taking the children.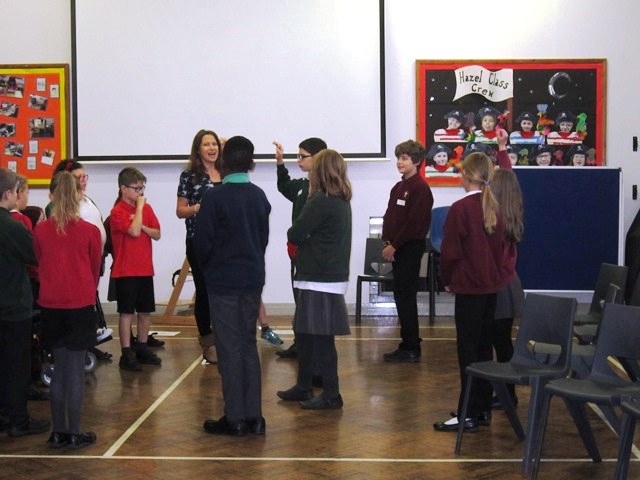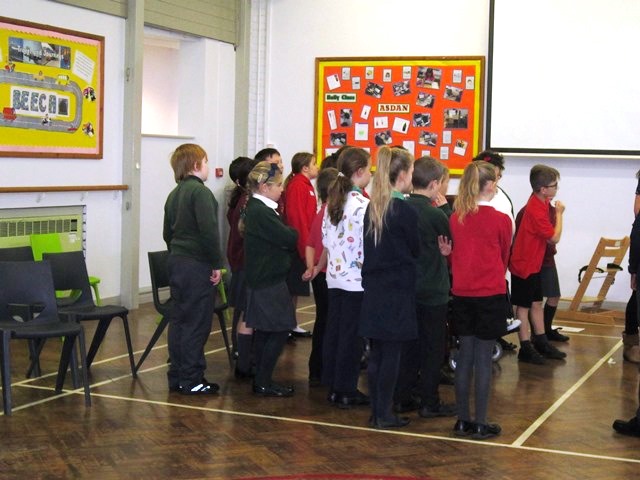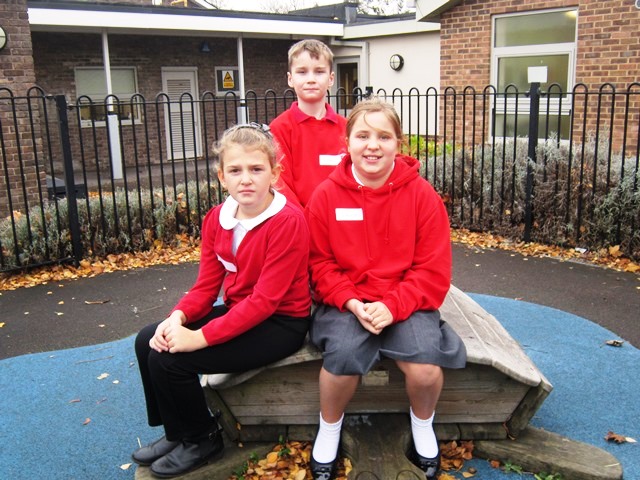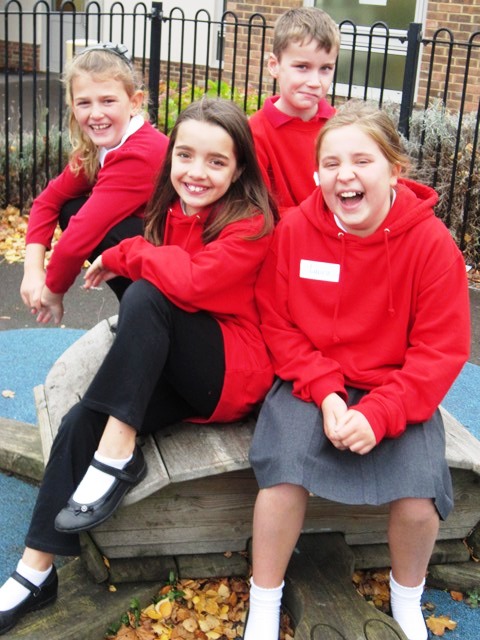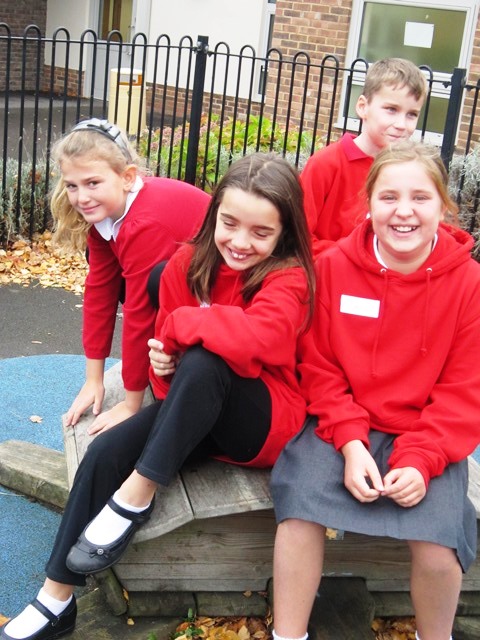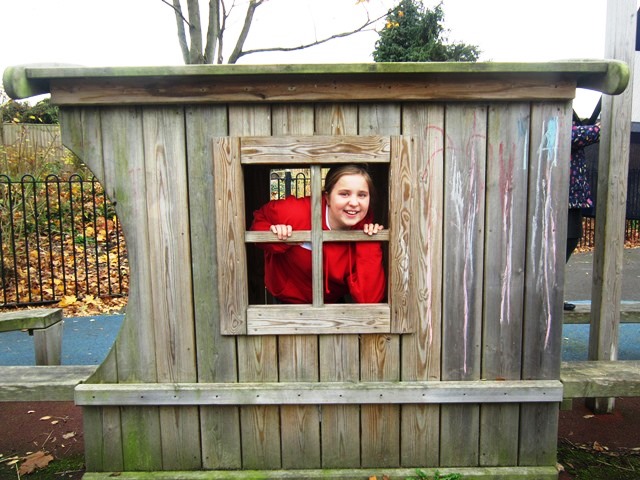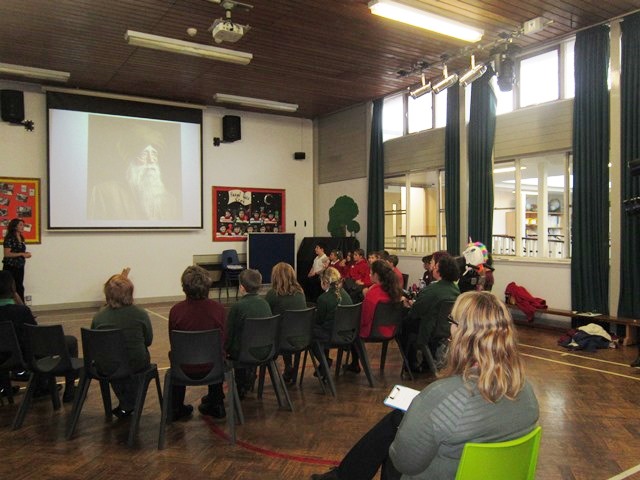 ---