Page Updated 26.11.18
Springline Partnership of Schools

The SPS reps:
'This year's SPS reps are: Rhys and Kayleigh from Year 6; Henry B and Katherine from Year 5; Arthur and Lexi from Year 4; Beth and Eddie from Year 3.

We are looking forward to visiting and finding out more about the other schools in the partnership.
The reps will be continuing to learn about all the schools in our partnership. Watch this space for further information about the projects we are hoping to be involved in this year.
SPS stands for the Springline Partnership of Schools.
We are part of this partnership who are committed to
'collaboration, challenge, improvement and support.'
The other seven schools in this partnership are: Fitzwaryn Special School, Grove CE Primary, Ridgeway School, St Amands Catholic Primary, Stockham Primary, The Hendreds CE Primary and Uffington CE Primary.
The reason behind 'Springline' is because Wantage stands on the spring line between the chalk downs to the south and the clay Thames flood plain to the north on a prehistoric east - west route called the Icknield Way.
'Spring' also relates to new beginnings and new life.
As a partnership we work together as Headteachers, Senior Leaders, Teachers, SENCos, Teaching Assistants and Office staff. We create partnership opportunities for the children and staff from our various schools to work together and learn from each other or outside experts.
---
St. Amands:
On Thursday the 22nd of November SPS went to St. Amands for an SPS trip. We went to see and learn about the Christian Ethos at the school. St. Amands is a Catholic school and we wondered whether there would be many differences between our school and theirs.
In each class they had a worship devotion table with a cloth of the church seasons. They also had a book in each classroom which every one in the class made. They had a cross in each classroom. In the hall they had a remembrance board.
The house groups at St. Amands are named after Catholic saints, and there was also a description of each saint with a picture in the hall. We enjoyed finding out about the similarities and differences between Catholicism and Anglicanism - and while there are some differences, we mainly found out that there was a lot that was same between the schools and faiths.
At the end of our visit, we were able to chat a bit more with the children from St. Amands over a drink and biscuit. They gave us each a cross that they decorated. Now we are looking forward to them coming to visit us.
We would like to thank Mrs Ellery and the children from year 6 for making us so welcome and for showing us around their school.
Stanford in the Vale SPS Reps.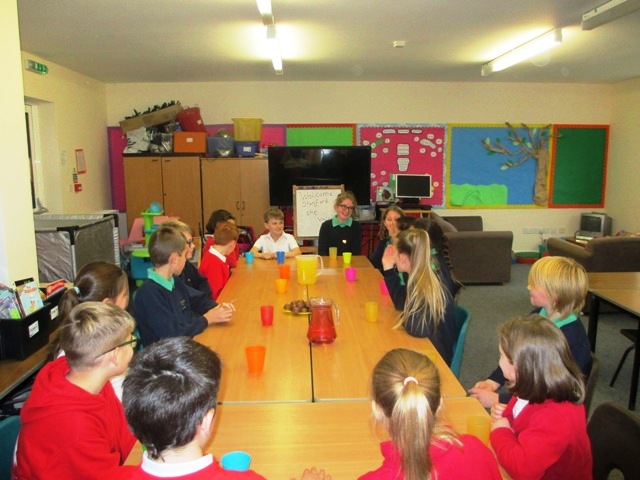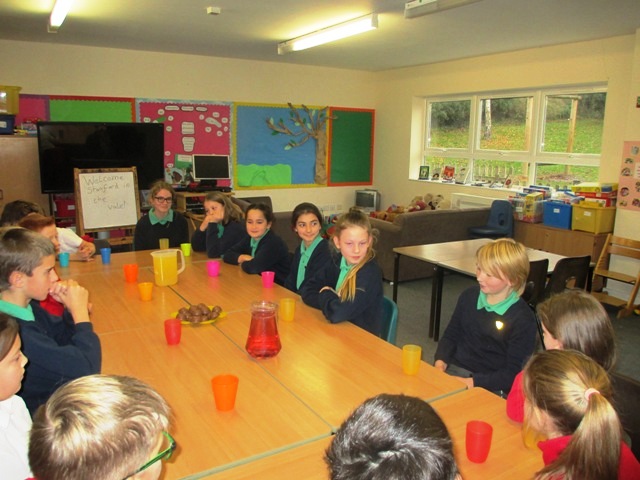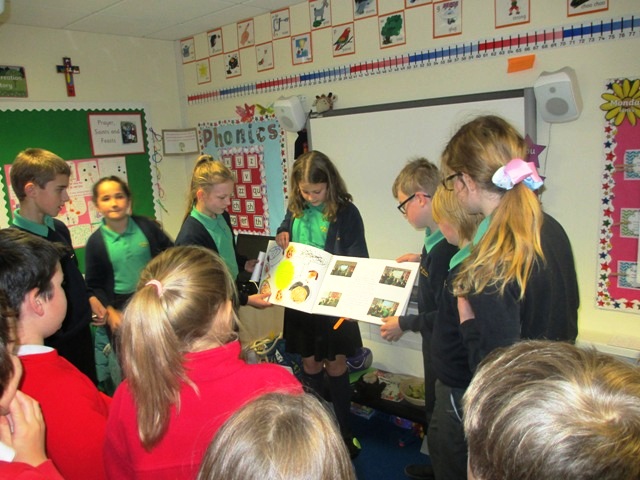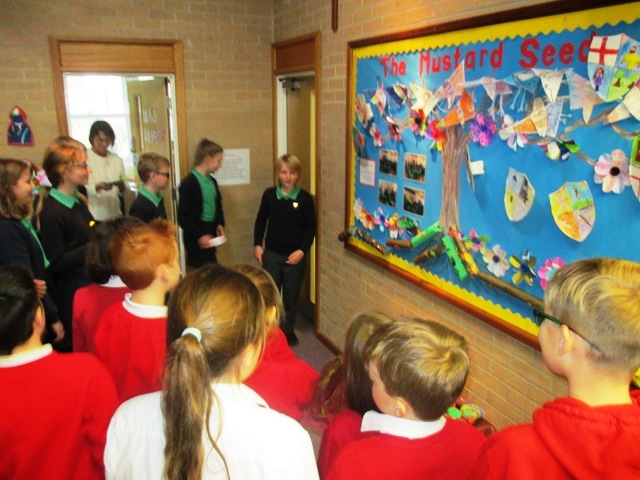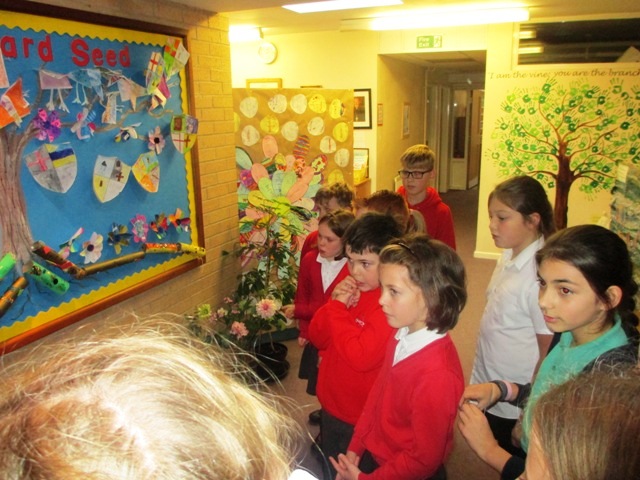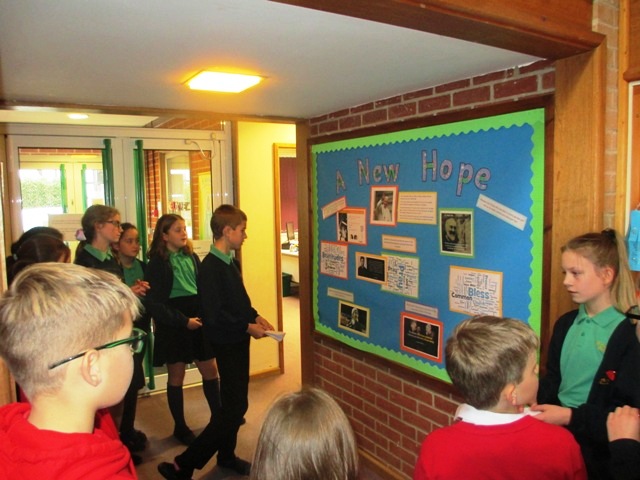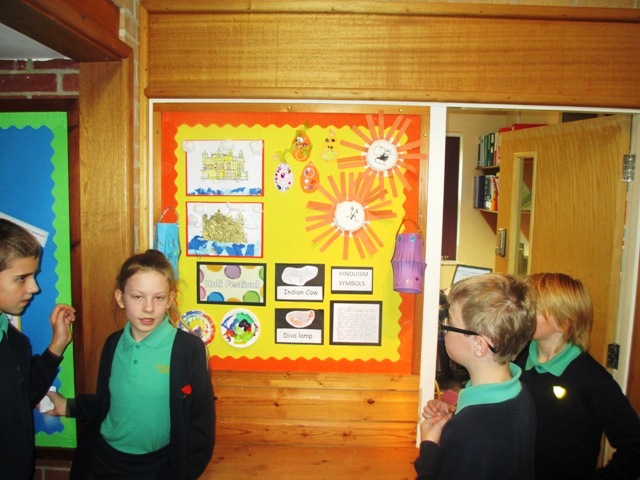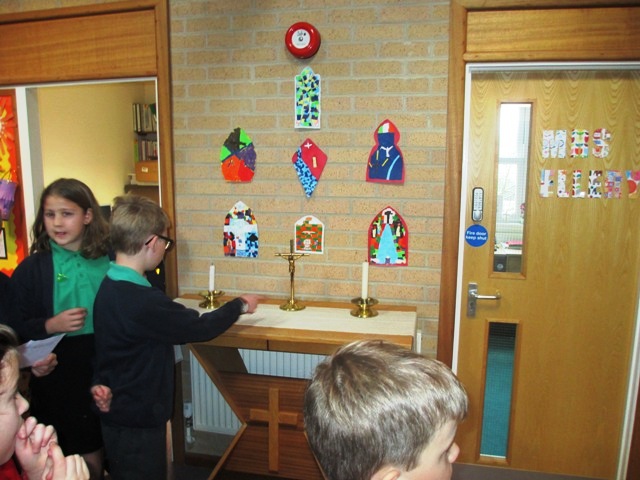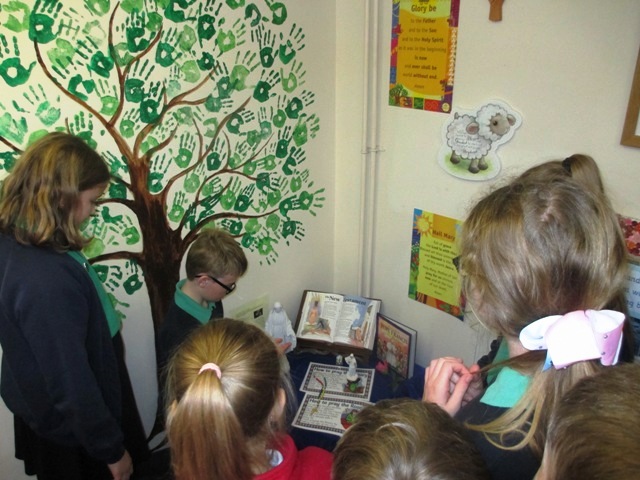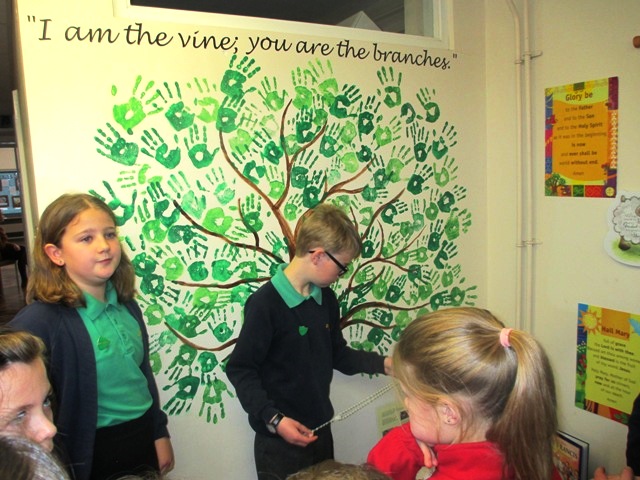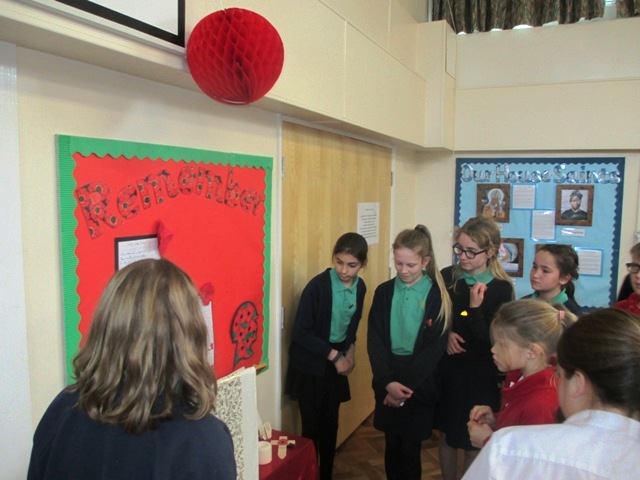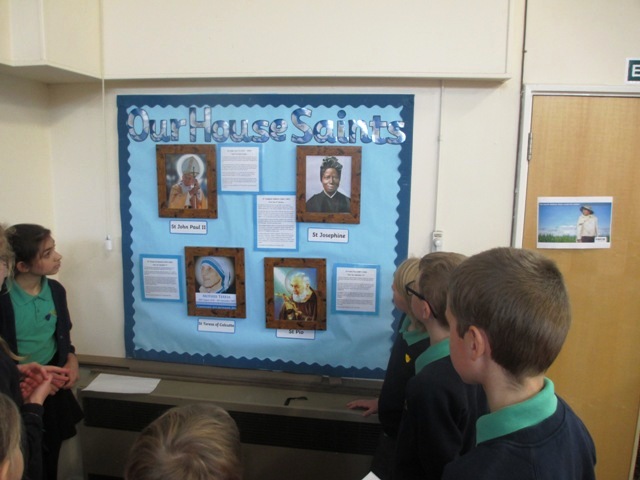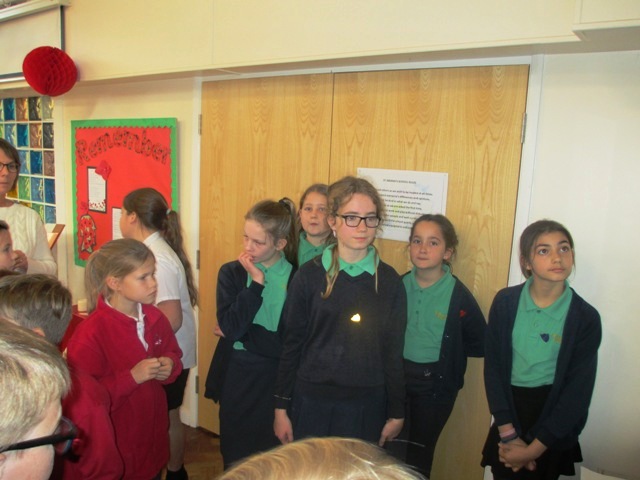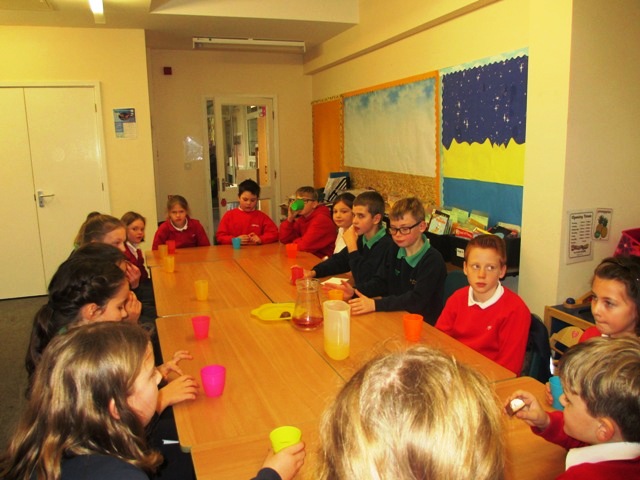 ---