Page Updated 06.03.19
Friends of Stanford School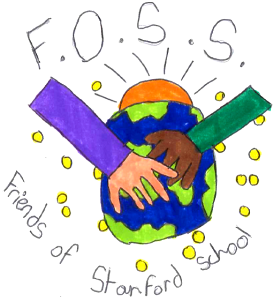 Designed by Henry
Introduction
All Parents, Guardians & Staff are members of the Friends of Stanford School and are welcome to any committee meetings.
Contact
- Lee Browning 01367 710628 or
07747 056908
Email:
fossadmin@btinternet.com
What does the Friends of Stanford School do?
We are primarily a fund-raising body which aims to raise money for the extras that the school budget will not cover.
---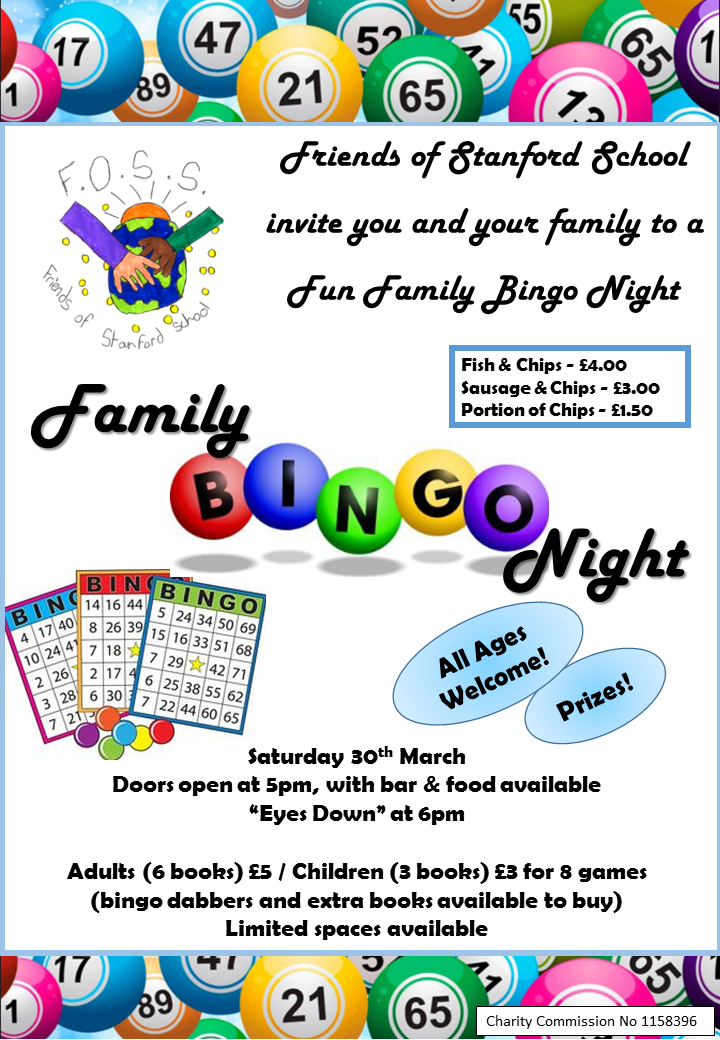 ---
100 Club
February Winners
1st Jane Lawson-Smith
2nd Emma Slatter
---
School Disco:
On Friday 8th February FOSS organised a school disco for the children. The children had a brilliant time dancing and singing alongside their friends. It was a busy but enjoyable night.
Many thanks to FOSS for organising and running the evening and a big thank you to the staff and parents who helped out.
---
FOSS Committee
Mr Browning - Chair
Mrs Bignell - Treasurer
Mrs Viggars and Mrs Clark - Secretary
Mrs Summers
Mrs Geekie
Mrs Atkins
Mrs Maunder
Mrs Kirkman
Mrs Tidy
Mrs Huby
Mrs Williams-Cuss
Mrs Pitts
Mrs Willis
Class Reps for 18/19:
Foundation—Miss Wilson (Lambert)
Year 1—Miss Hancock (Granito)
Year 2—Mrs Cleary
Year 3—Mrs Ingles
Year 4—Mrs Eltham
Year 5—Mrs Lawson-Smith
Year 6—Mrs Clark