Page Updated 03.03.23
Forest School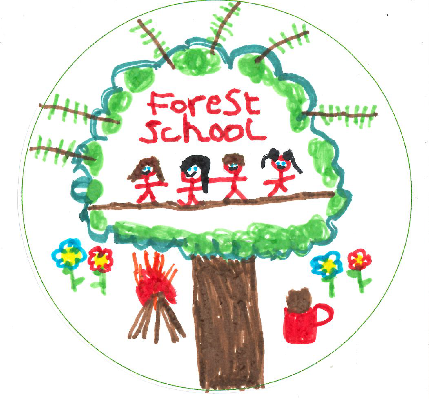 Latest Forest School News
The Forest School Ethos
Forest School is a unique educational experience and process that offers children the opportunity to succeed and develop confidence and self- esteem through hands - on learning experiences in a woodland environment.
Children engage in motivating and achievable tasks and activities throughout the year and in almost all weathers. Children will work with tools, play, learn boundaries of behaviour; both physical and social, grow in confidence, self- esteem and motivation whilst developing an understanding of the natural world.
The Forest School concept originates in Denmark, aimed at pre-school children, where it was found that children who had attended forest school then arrived at school with strong social and communication skills, having the ability to work in groups effectively, generally has high self-esteem and confidence in their own abilities. These foundations helped children raise their academic achievements.
A Forest School encourages children to:
Develop personal and social skills
Work through practical problems and challenges
Use tools to create, build or manage
Discover how they learn best
Pursue knowledge that interests them
Learn how to manage failures
Build confidence in decision making and evaluating risk
Develop practical skills
Understand the benefits of a balanced and healthy lifestyle
Explore connections between humans, wildlife and the earth
Regularly experience achievement and success
Reflect on learning and experiences
Develop their language and communication skills
Improve physical motor skills
Become more motivated
Improve their concentration skills
---
Forest School Activities Autumn 2022
Foundation: 03.03.23
What a busy busy morning we had today. We spent the morning planting bulbs, then we made bird feeders.
We have some new potatoes "chitting" at the moment ready to plant in the next few weeks.
During the morning we experience "enriched play" with the children creating a base for their camp - lots of lovely child led activities which help boost the child's imagination and gives them more confidence when trying out child led activities.
Craig proved to be lots of fun with the children using the zip wire and playing lots of fun games and creating a human train!
It's safe to say we had a fun morning and during the talking stick reflection time we all agreed Forest School was the place to be!
Well done everyone and a big "Thank You" for our parent helpers and volunteers who give their time to help with Forest School.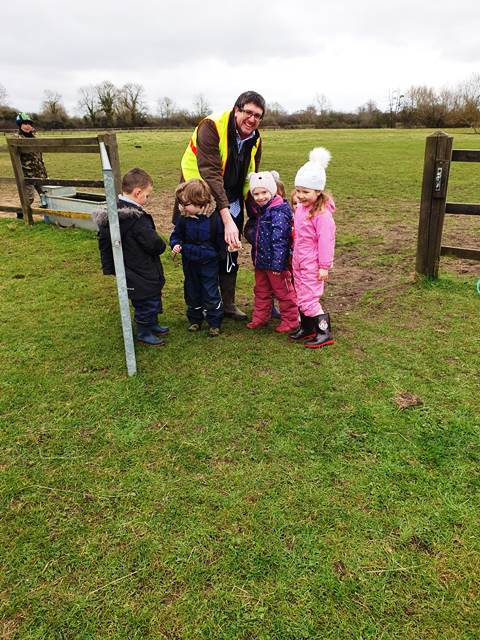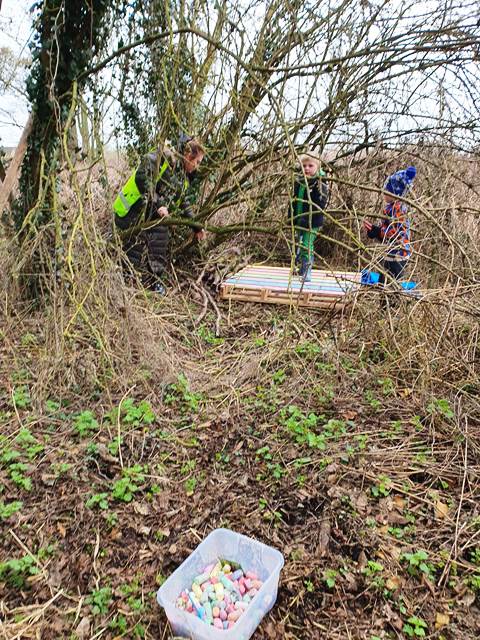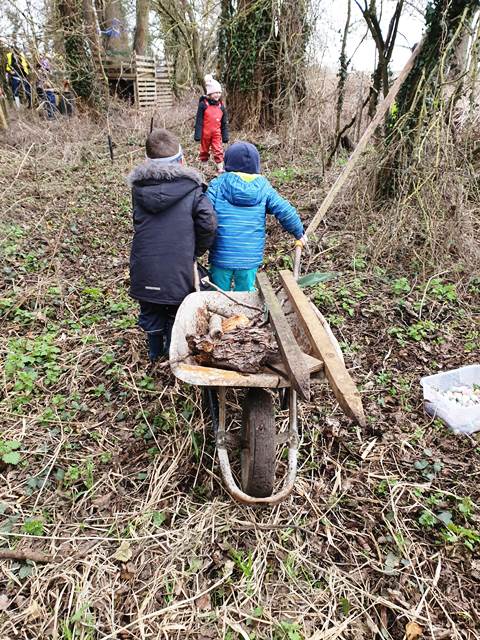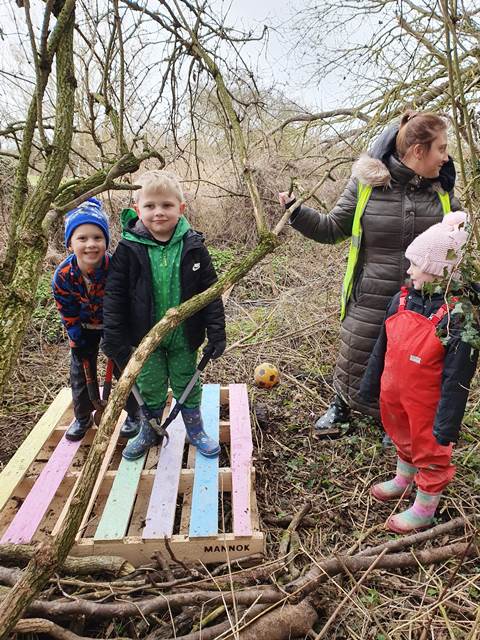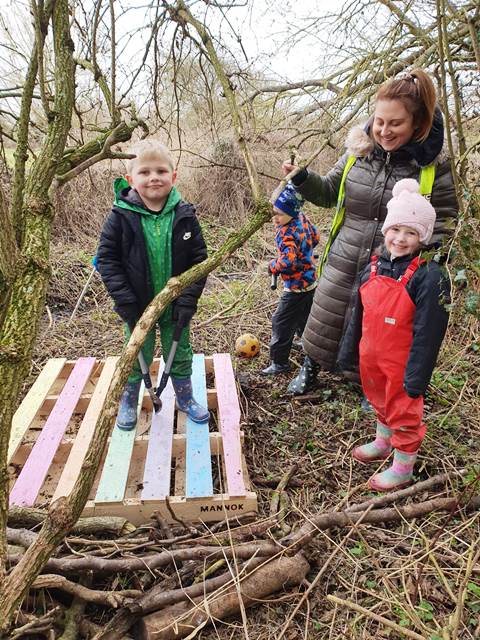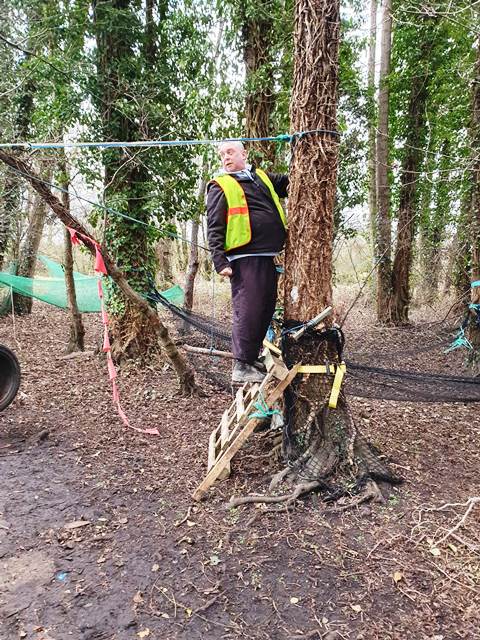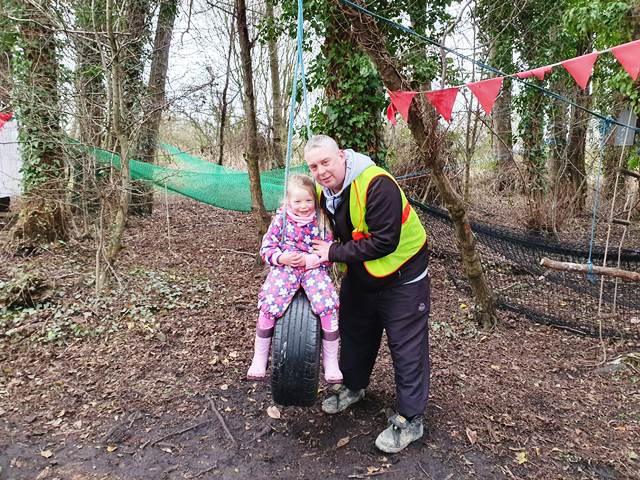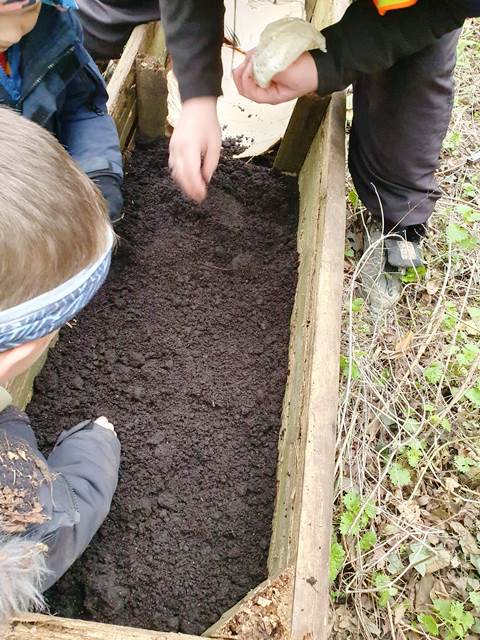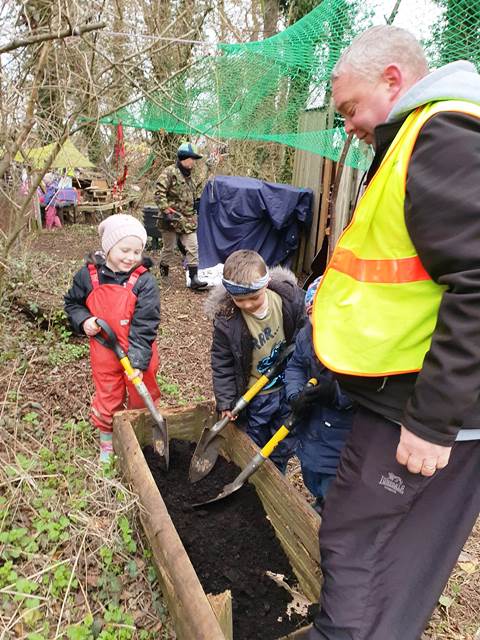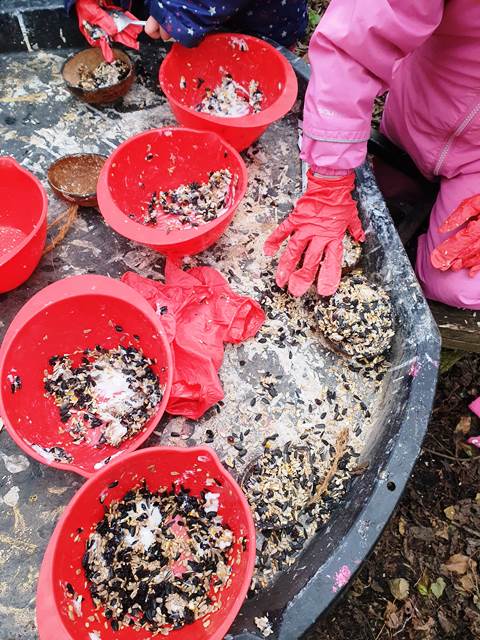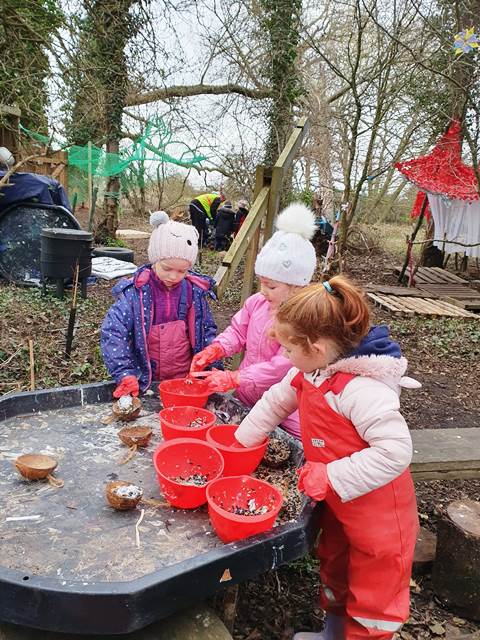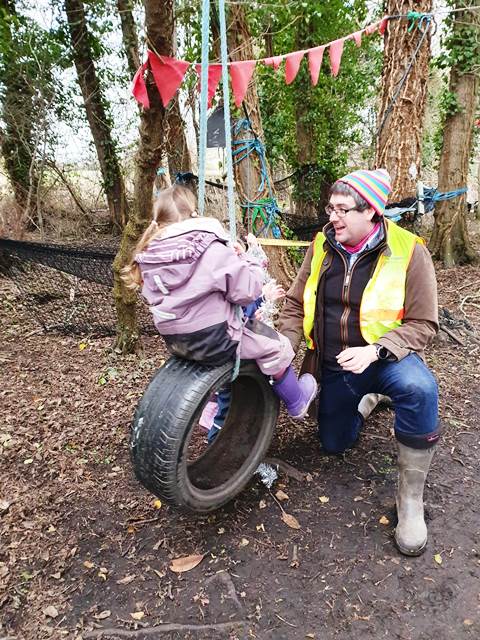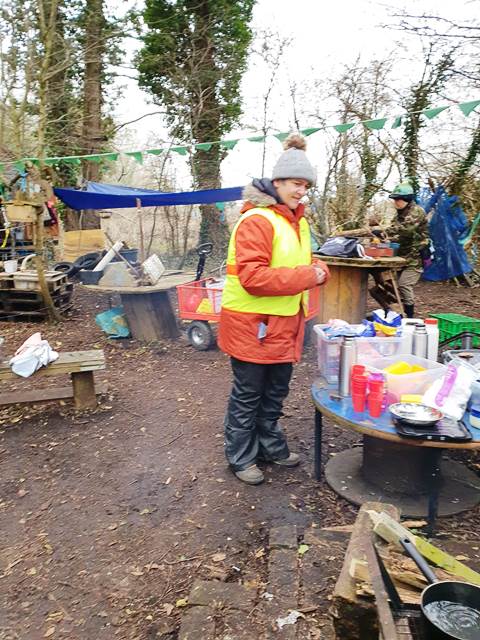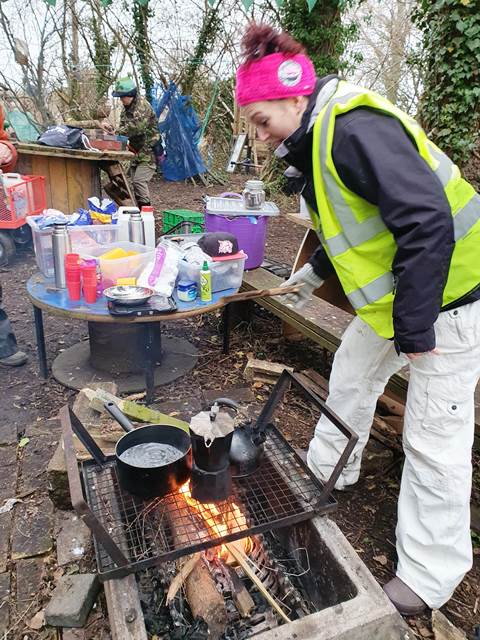 ---
Year 2 Group 1: 07.02.23
What a super busy afternoon out in our outdoor learning area.
We used the tools to dig a fire pit to use in our next session - to cook marshmellows.
We created bridges to get to the other side of the bank. During the session we used a saw and hammers to up root a root that became a trip hazard - so that ticked the "Health and Safety" box! So well done.
We certainly enjoyed being out in the sunshine today.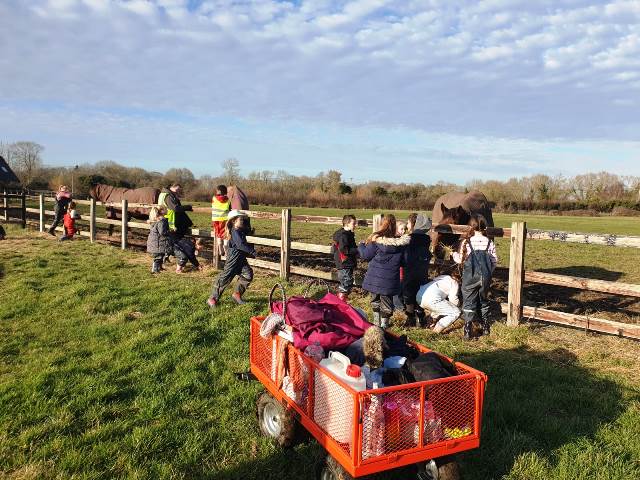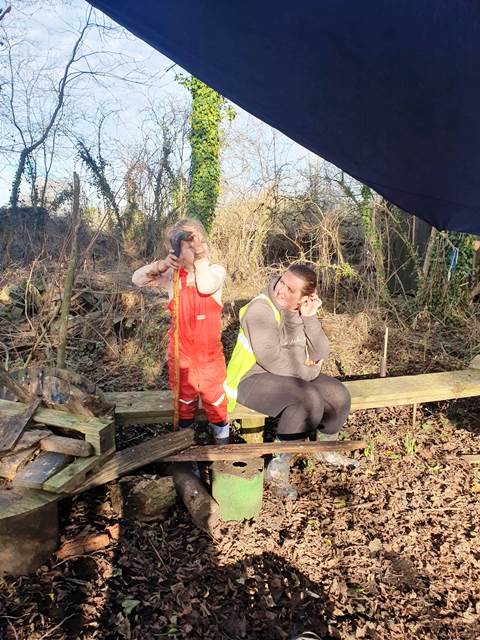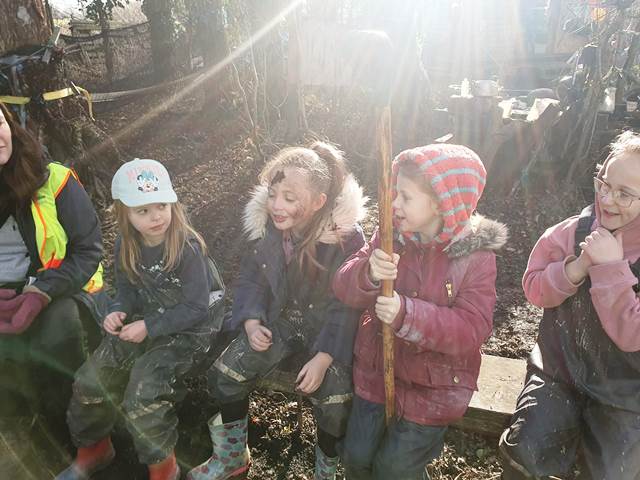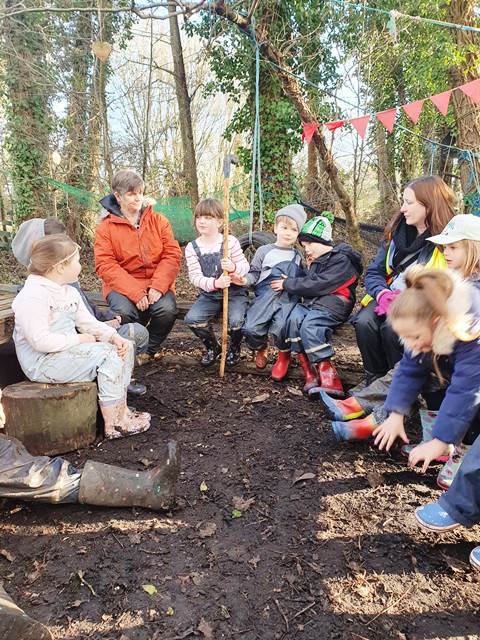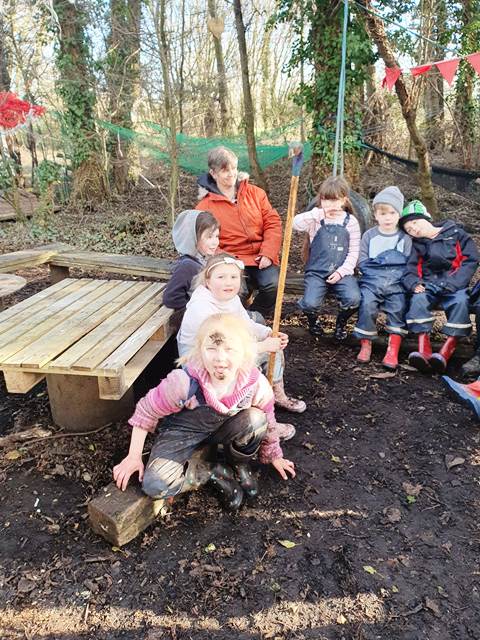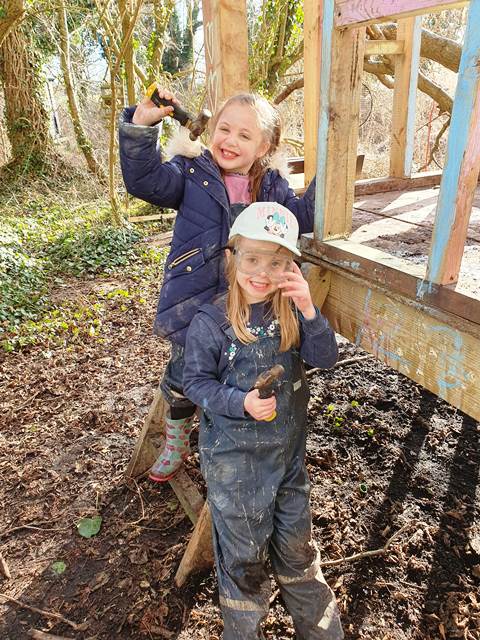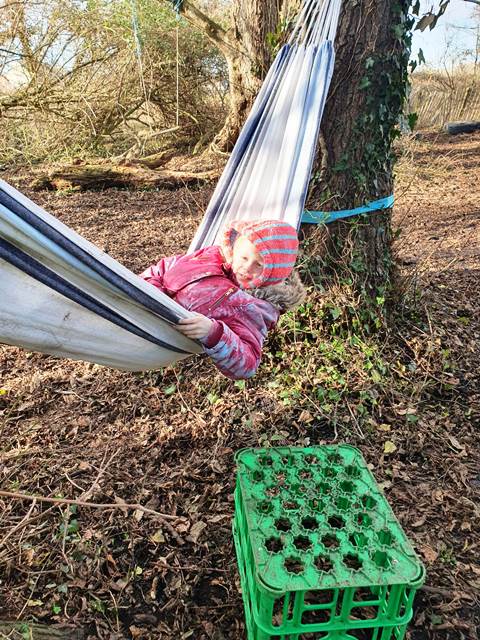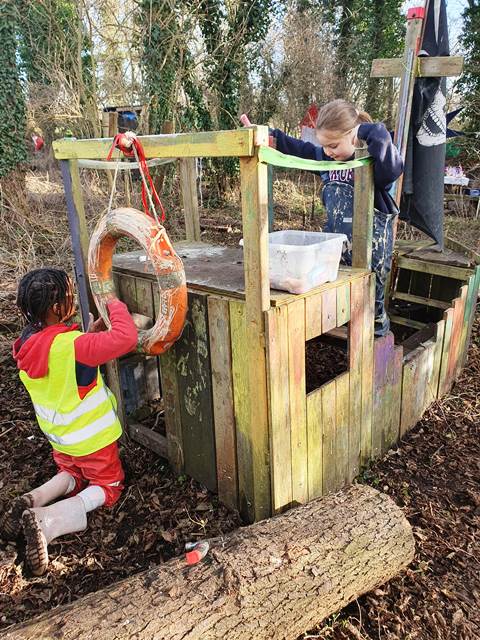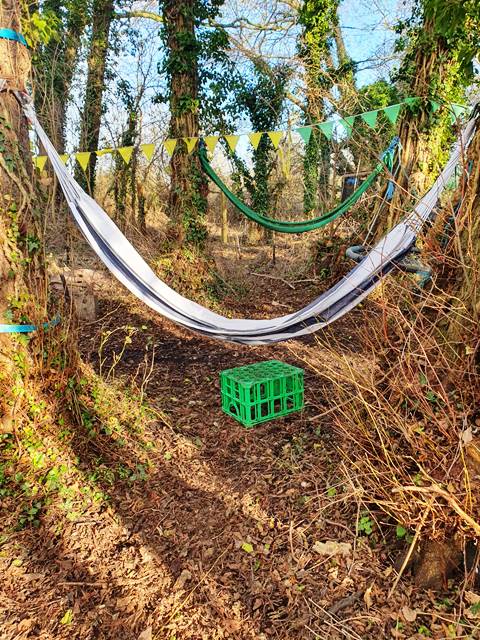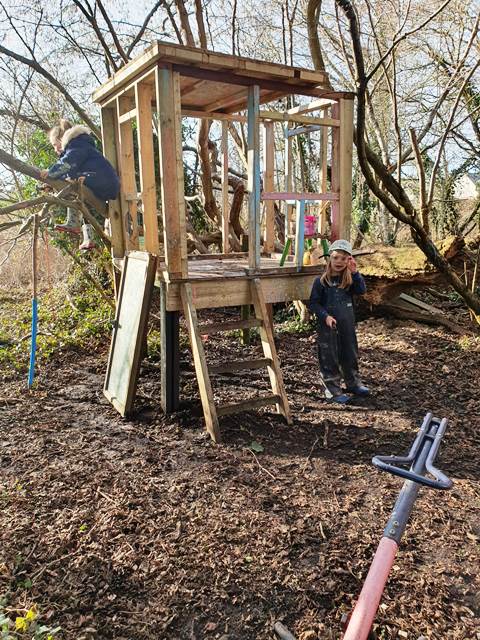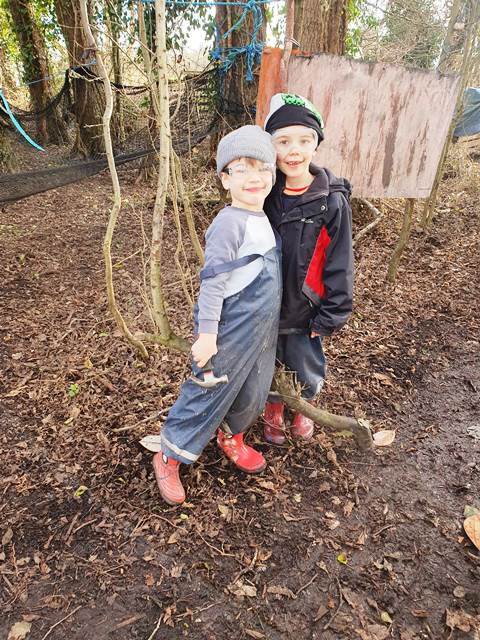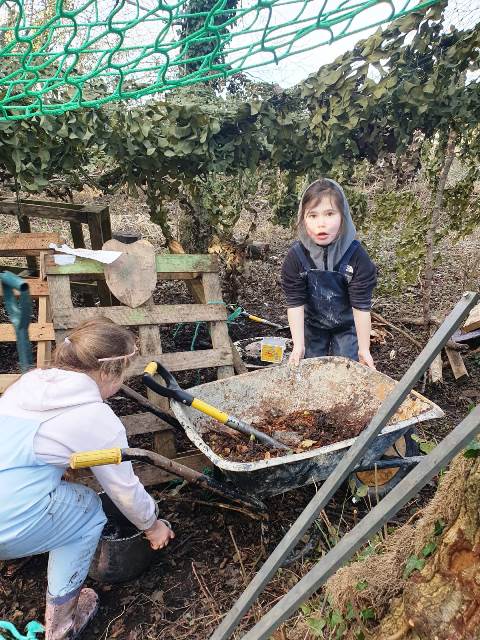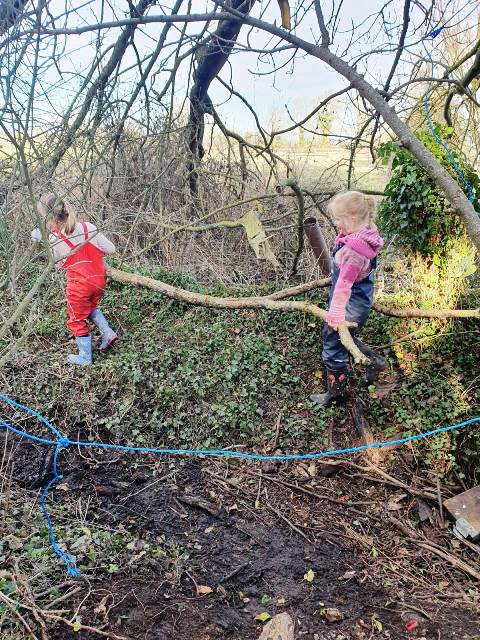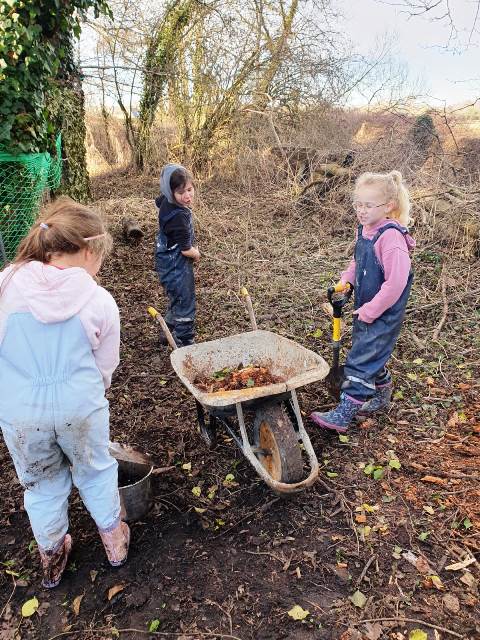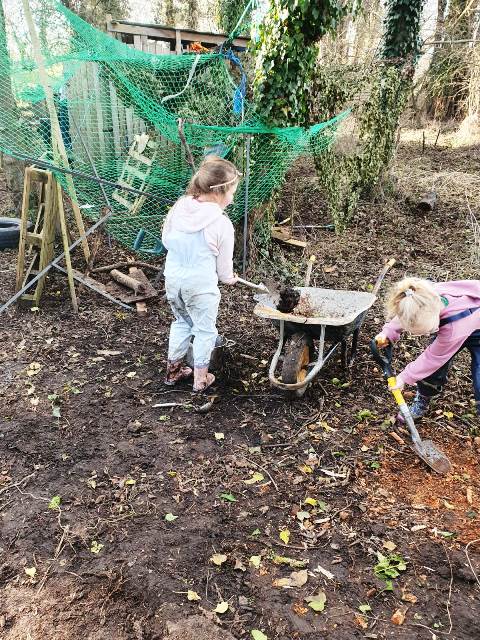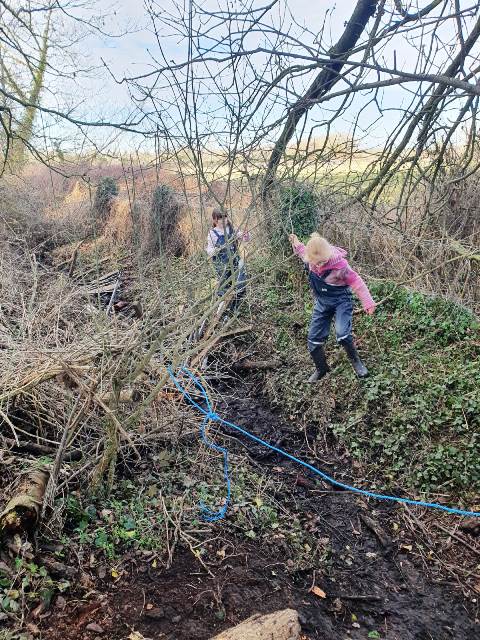 ---
Foundation Group 1: 03.02.23
We sang all the way to Forest School this morning and had an eventful time once there.
The zip wire proved to be great fun with many children creating different landing stunts with their bodies!
The hot chocolate went down very well and we especially loved cooking the marshmellows on the fire.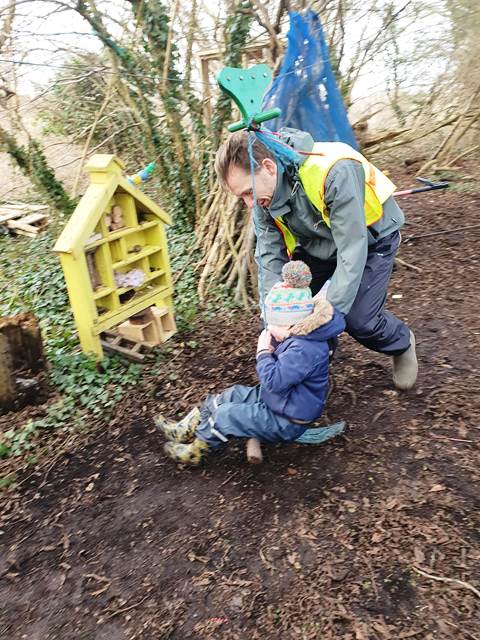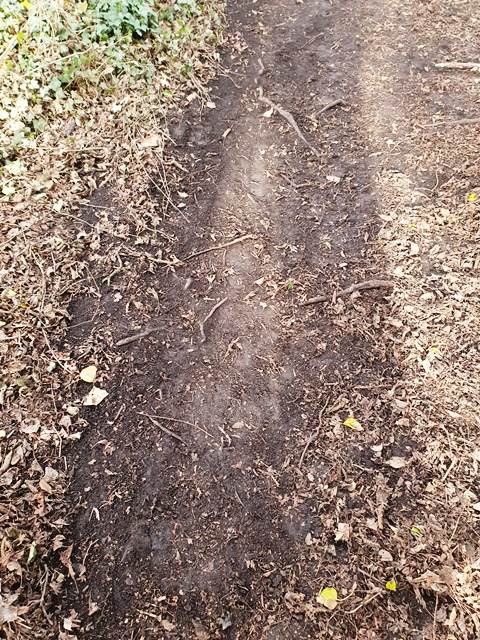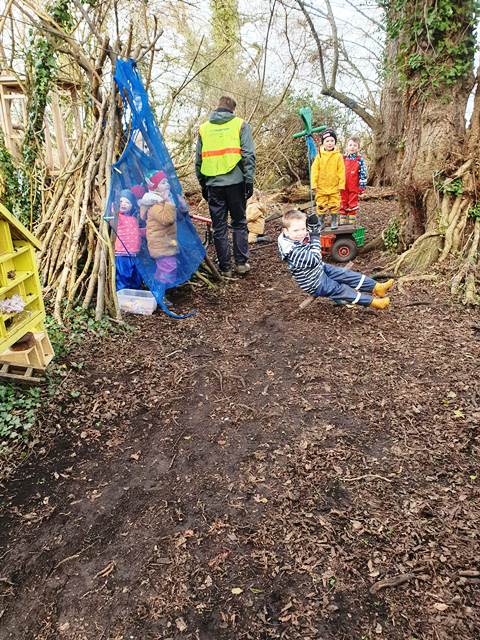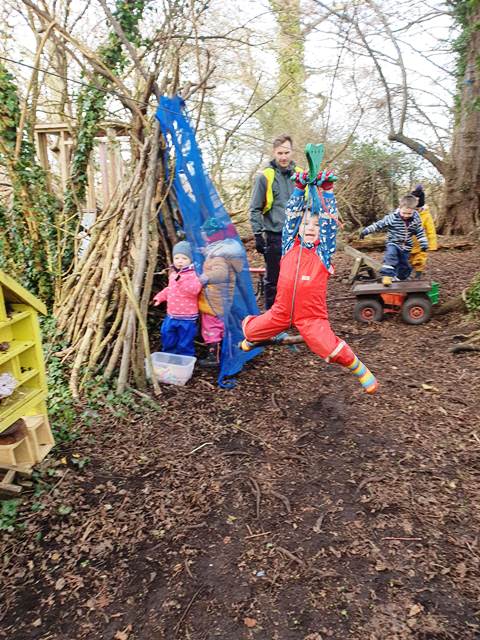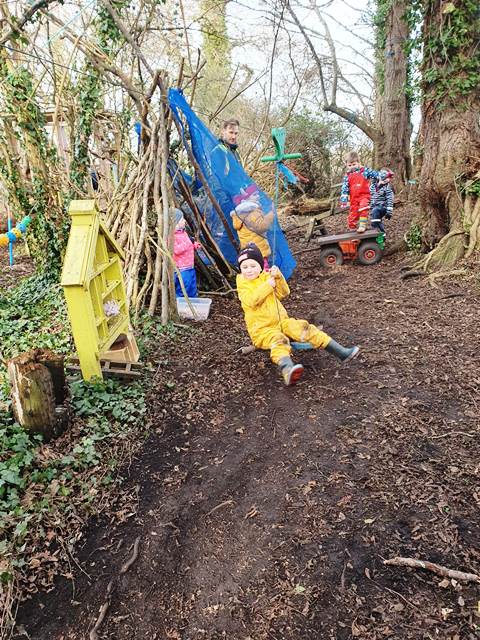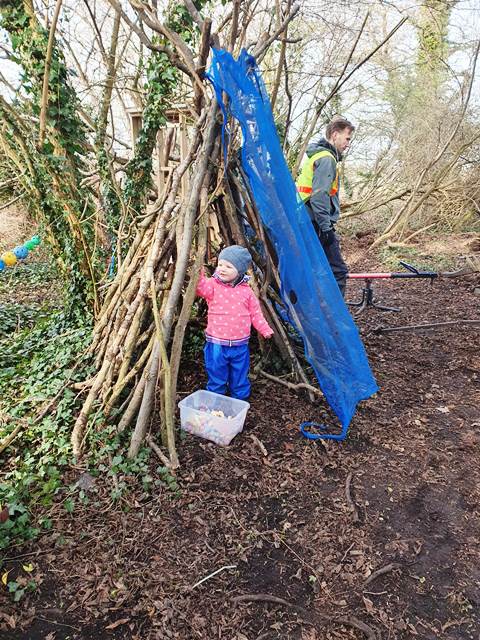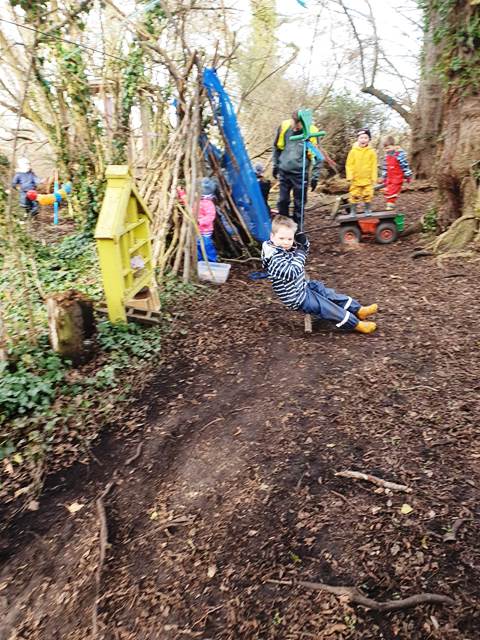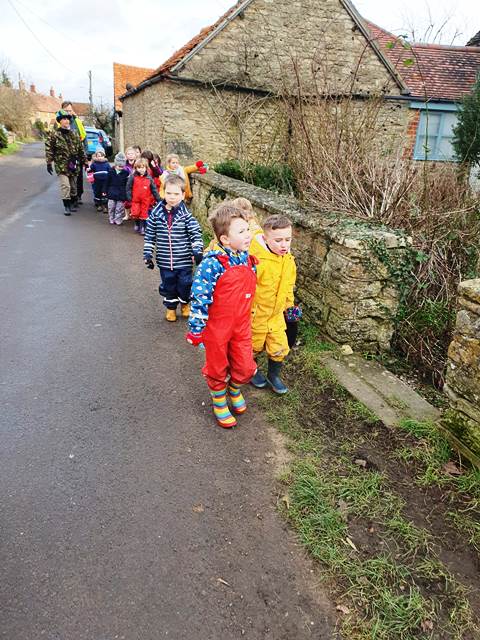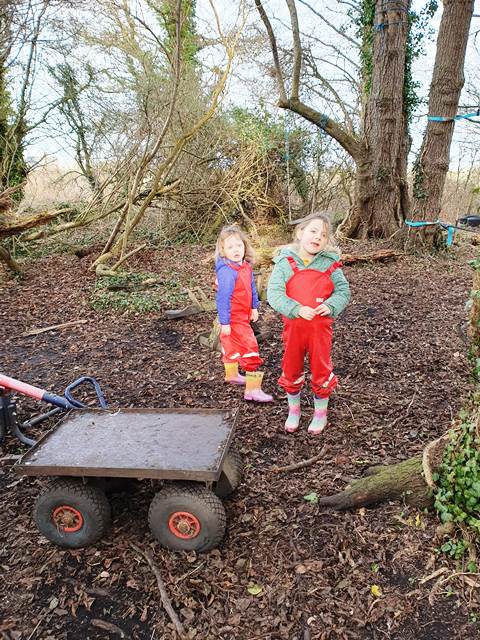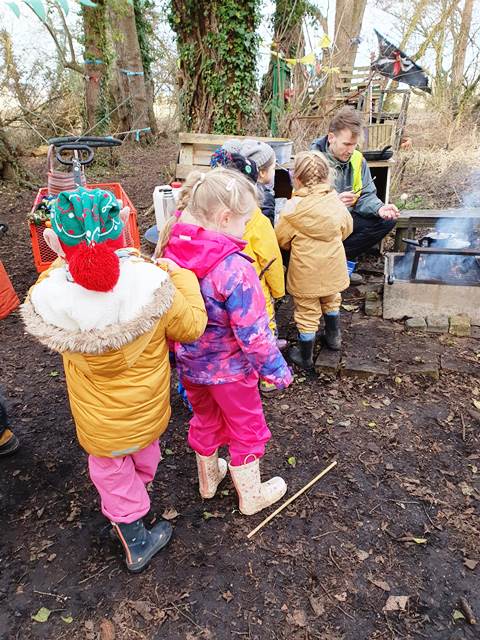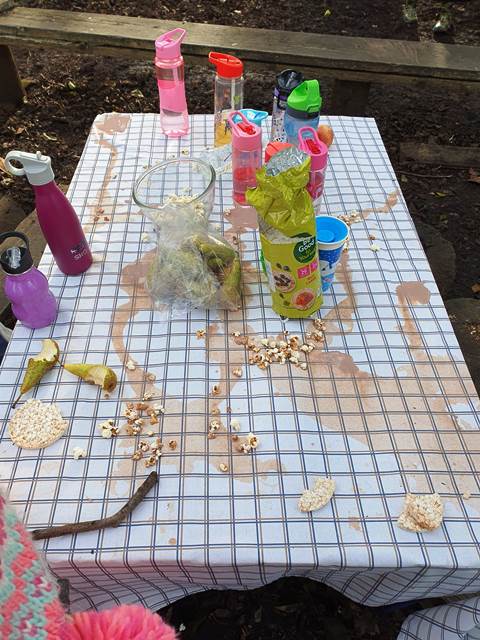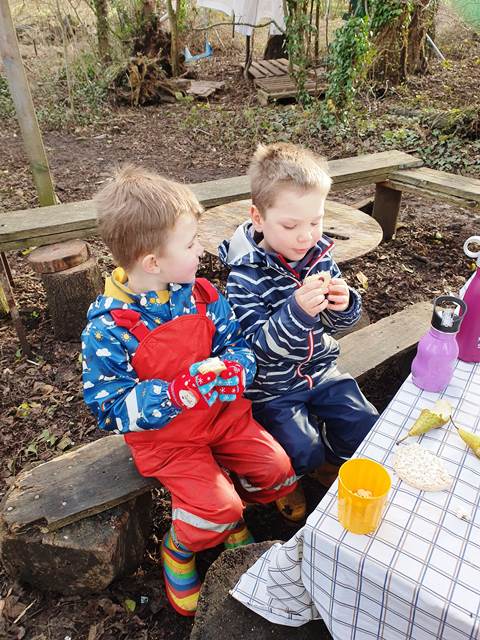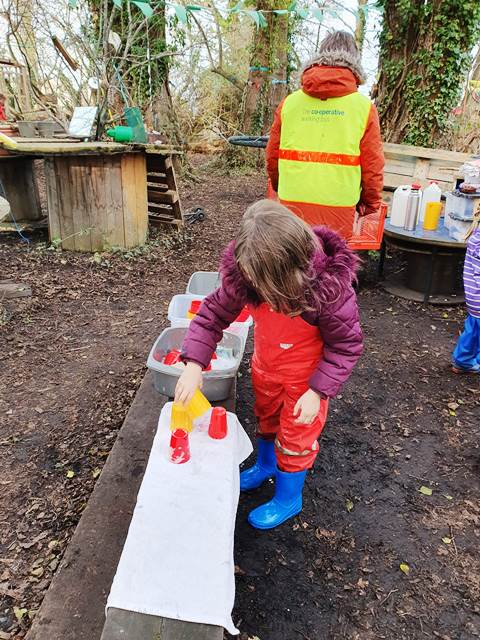 ---
Foundation Group 2: 27.01.23
What a busy morning we had!
We have been given some tree saplings to plant at Forest School from English Woodlands as part of The Earth Restoration Service.
The saplings included: Maple, Wild Cherry, Rowan. The children had great fun planting and digging this morning.
We discussed the importance of planting trees and how it will benefit Forest school for future generations!
Well done.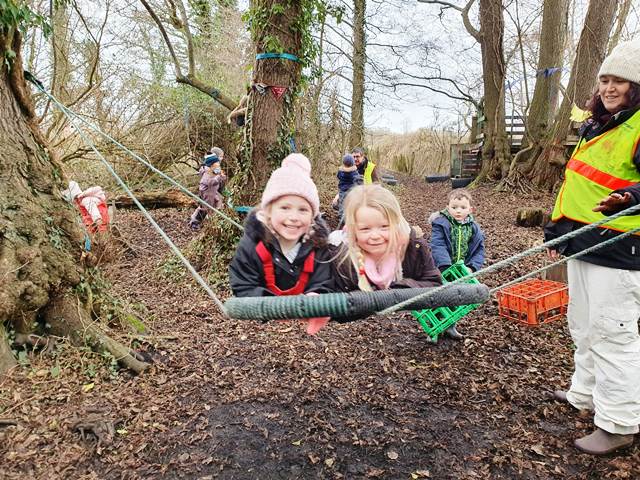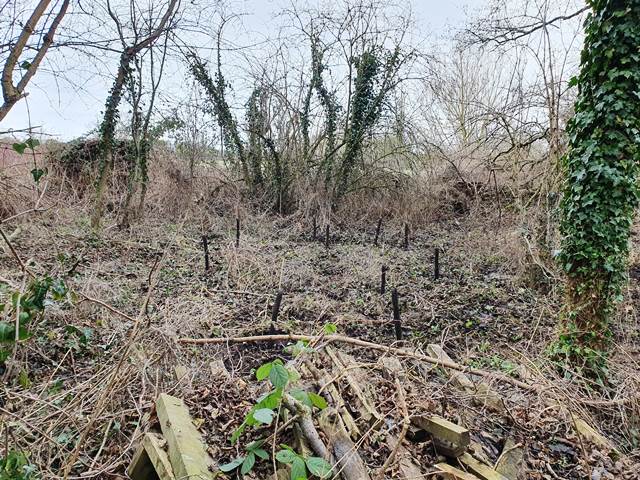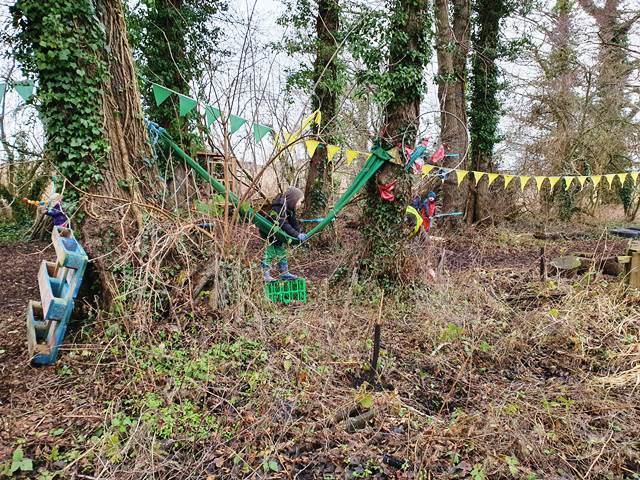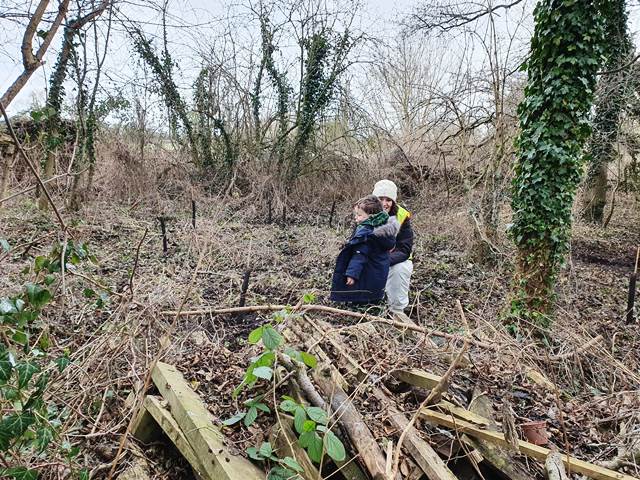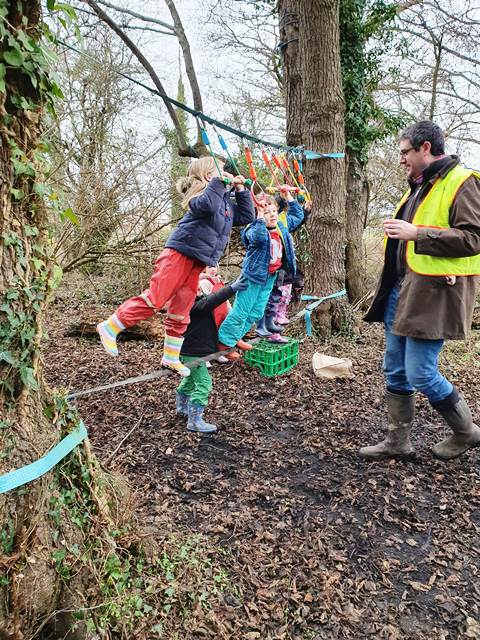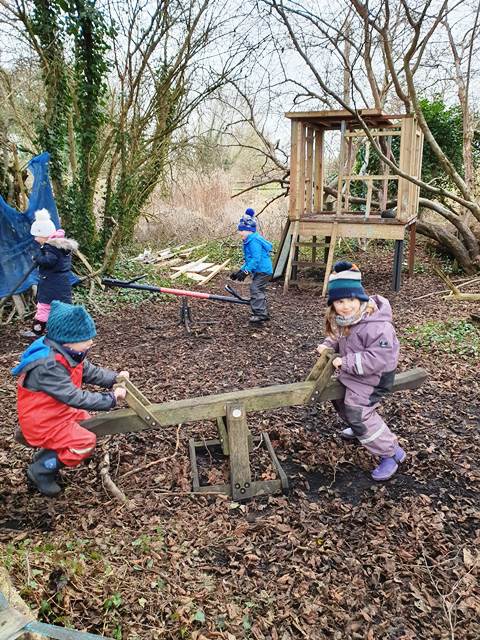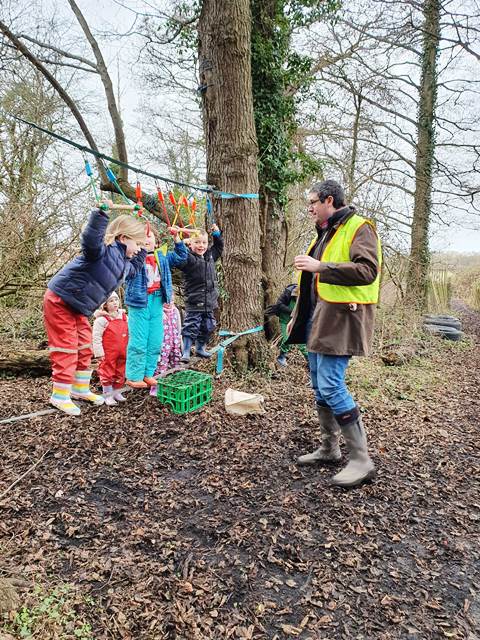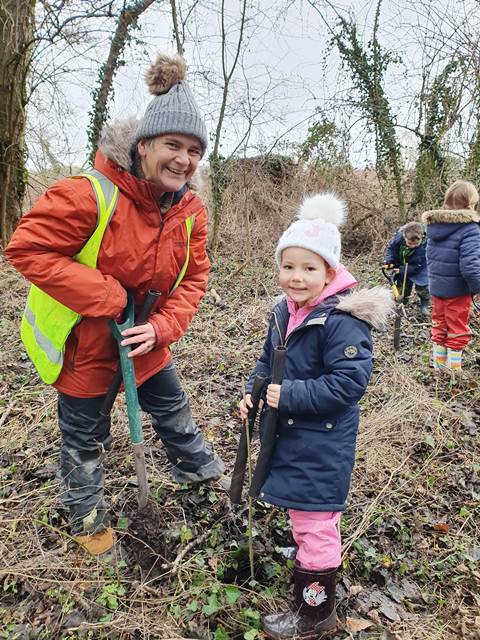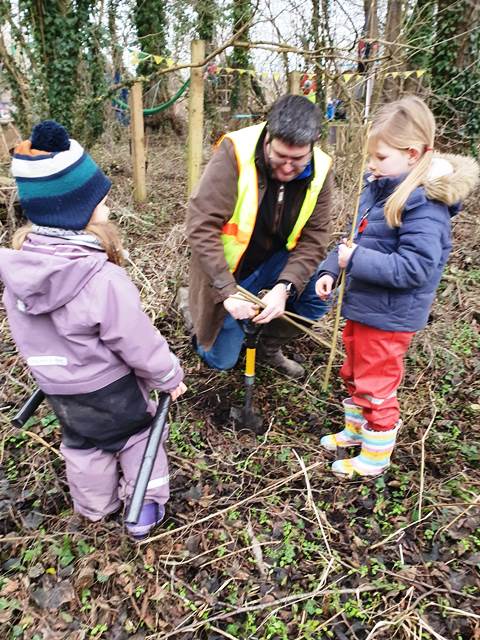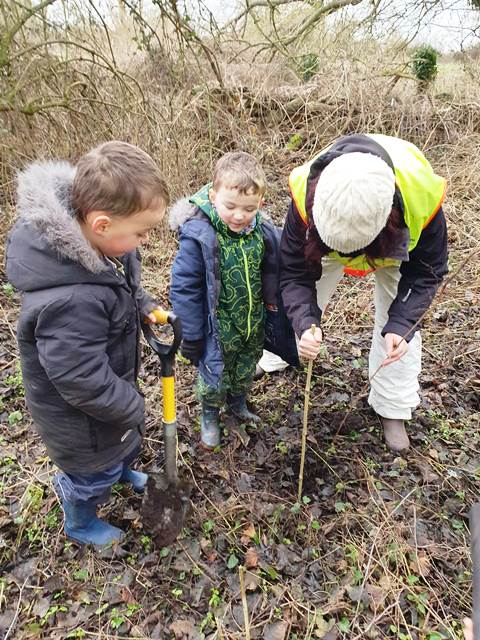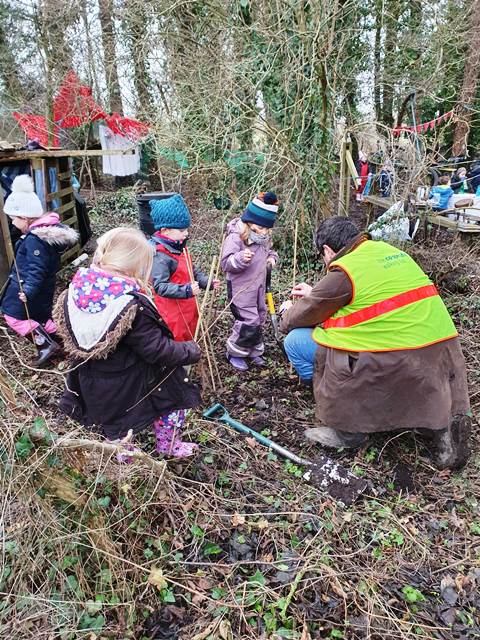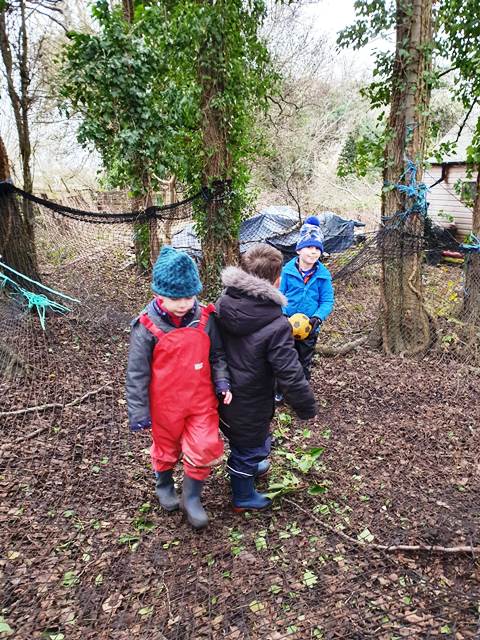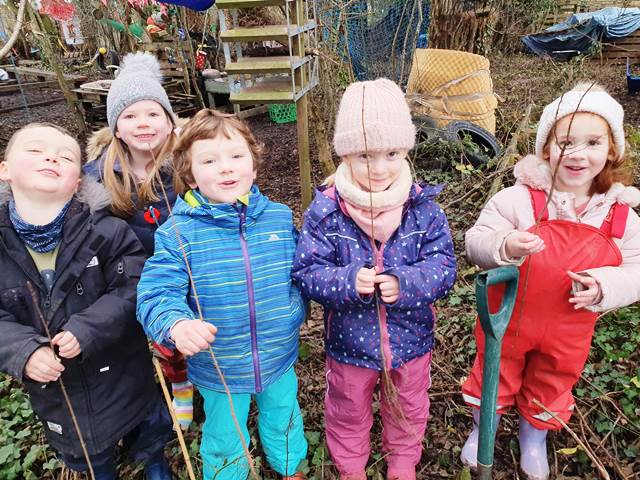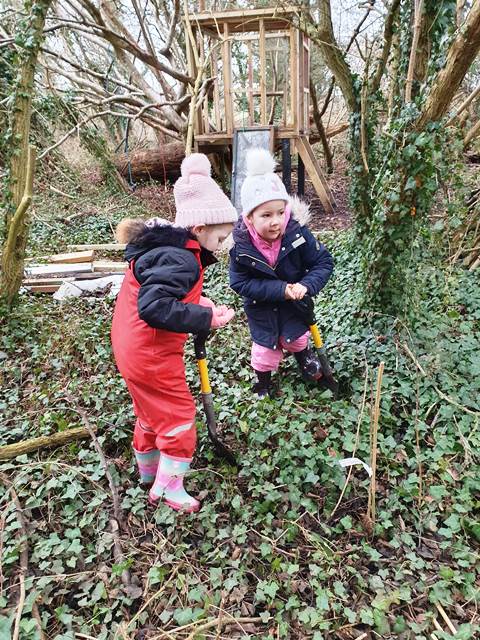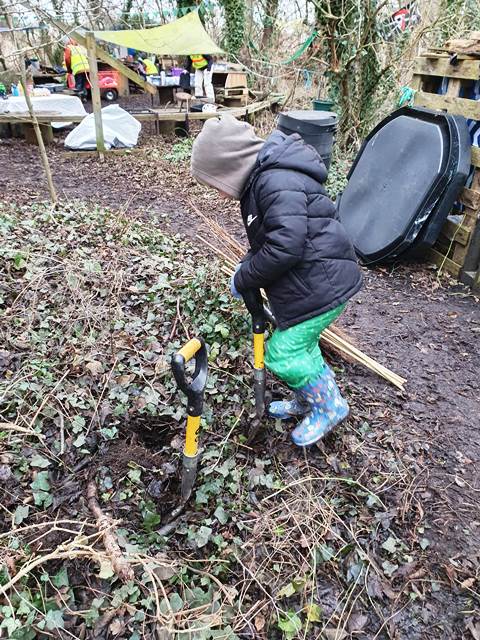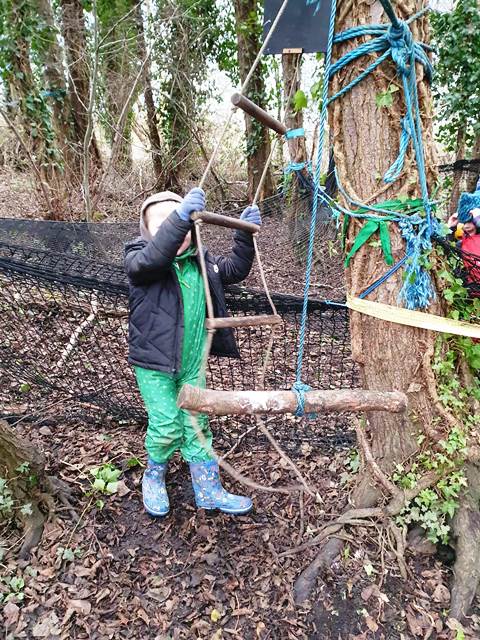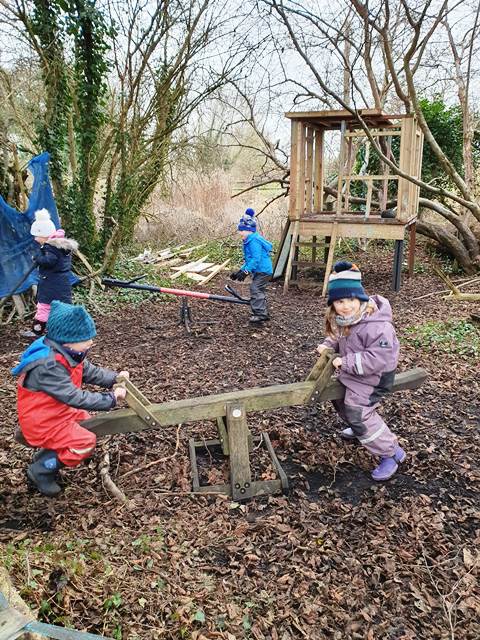 ---
Year 1 - Group 1: 12_01_23
We left school this afternoon to walk to Forest School in torrential rain and once we arrived - we were shocked and saddened to witness floods to the area!
So we had to abandon the session and walk back to school. This is the first time in along time that we have witnessed floods like this.
We will be observing the weather forecast for next week!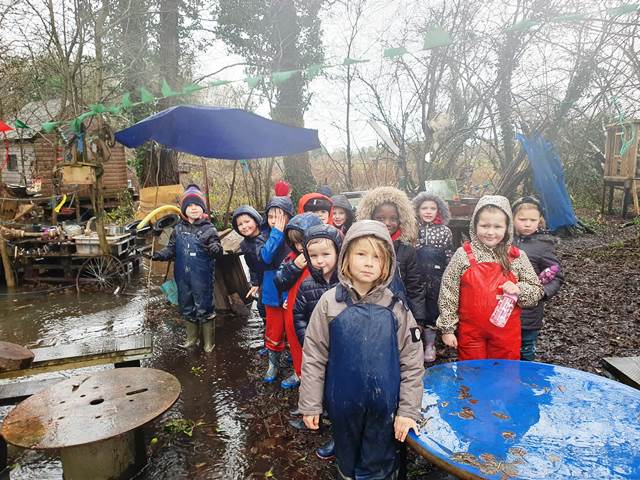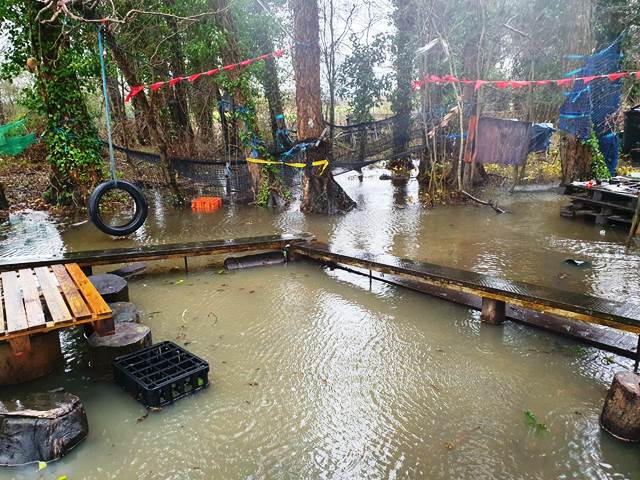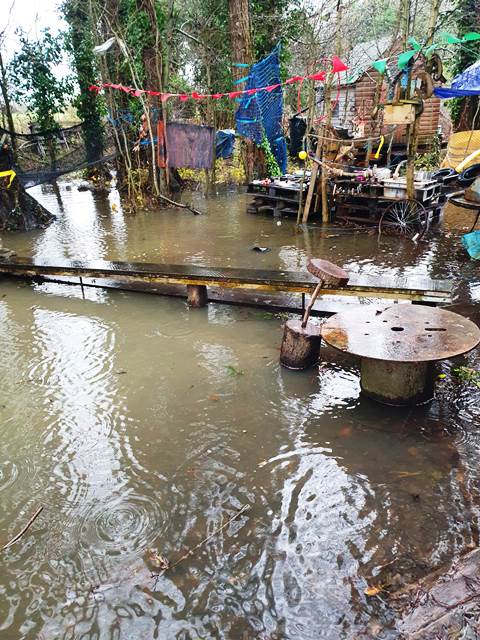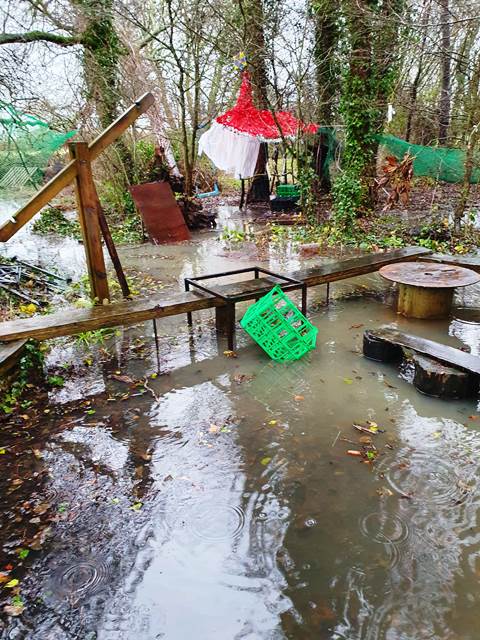 ---
Foundation Group 1 Forest School for 2023: 06_01_23
What a busy morning was had from everyone - the zip wire proved very popular this morning with lots of good taking turns - lots of giggles and laughter shared.
We played hide and seek with our animals and again children helping one another find there hidden animals.
Some children used the spades and loppers to create a garden centre and some children have asked to add flower pots to this area to plant some flowers and even vegetables to the area.
We enjoyed the hot chocolate, popcorn and s'mores this morning and the apples were are great hit also.
We ended the session with the talking stick and everyone agreed it was lovely being back in our outdoor learning area.