Page Updated 22.06.21
Eco Club
Run by Mrs Willis & Mrs Dickenson - Thursday 3.15 - 4.00
Our Eco Code →
Our School Sustainability Map
Walking Wednesday
Footsteps - a Parents' Guide to teaching road safety.
Our Eco Song:
---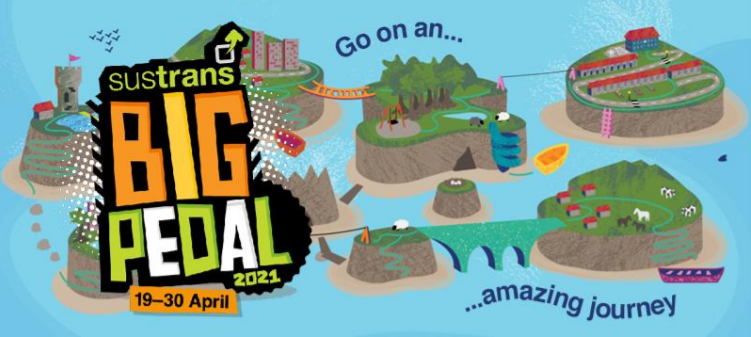 Join us in supporting Sustrans Big Pedal 2021!
We're supporting Sustrans Big Pedal, the UK's largest inter-school cycling, walking, wheeling and scooting challenge, from 19 – 30 April 2021.
On each day of the challenge, each class will compete to see who can record the greatest proportion of their pupils, staff and parents cycling, walking, scooting or using a wheelchair to school.
An active journey to school can help children achieve the 60 minutes of moderate to vigorous physical activity a day recommended by the UK's Chief Medical Officers. The Department for Education have said encouraging active travel helps "to enable pupils to be physically active while encouraging physical distancing."
The theme for Sustrans Big Pedal 2021 is amazing journeys. As well as getting active, children will be encouraged to see their local area from a new perspective, learn about the benefits of active travel and discover amazing journeys to school from around the world.
Sustrans Big Pedal have fantastic prizes up for grabs on each day of the challenge including equipment and accessories to help schools travel actively to school.
---
Earth Hour: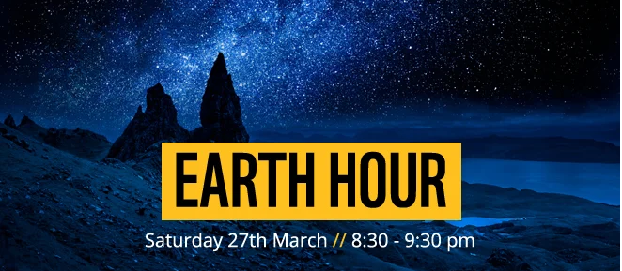 Earth Hour is the moment every year when millions unite around the world to show they care about the future of our planet. More than a symbolic event, Earth Hour is a global environmental movement to stop the destruction of nature.
Please switch off all your lights between 8.30pm and 9.30pm on Saturday 27th March.
Thank you for supporting this worthwhile cause.
---
Our Chicken Family...
Angelcake
Bourbon
Cookie Monster
Custard Cream
Enid
Galaxy
Milkyway
Rosie
Sandy
Sunshine
---
Eco Club Latest:
Our New Eco Code:
---
Christmas Walking Wednesday:
On Wednesday 18th December, we had a special visitor join us for our Walking Wednesday - Rudolph!
All the way to school we sang Christmas Carols while following Rudolph.
Thank you to Rudolph and Mrs Woodyer-Ward for joining us and to everyone who joined our walking bus. We hope you liked the Christmas pencils and we wish you all a Happy Christmas.
---
Road Safety Week:
Road Safety Week runs from November 18th to November 24th.
The week, organised by 'Brake', a road safety charity, is an annual event and the biggest road safety awareness event in the UK. During the week we will be teaching children about the highway code / crossing roads safely, cycling safely, and the importance of cycle helmets and high visibility clothing. Please support us at home by also discussing road safety.
Thank you Eco Club
---
Green Flag: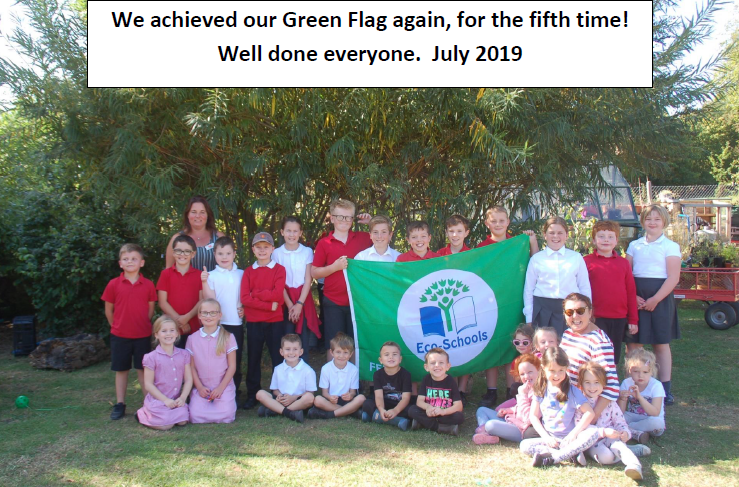 We achieved our Eco Schools Green Flag in July 2019 and had the following comments from the assessor.
'Stanford in the Vale Primary School is an excellent Eco-School and should fly their 5th renewal flag with pride. It was clearly evident that sustainability continues to be embedded in to the school ethos and curriculum throughout my tour with Toby and Tiffany. Special praise should go to Mrs Willis, for her continued hard work and driving the environmental message forward with varied and hands on projects to engage the pupils. In addition the schools Gardening club led by Tommy, should be very proud indeed of their work in particular their success as RHS School Gardeners and also the Edina Trust.
I would like to thank all the pupils I met, who took time to talk passionately about their school and the projects they have undertaken, especially Billy with his inspirational idea for the sweet shack to remove products with Palm Oil.'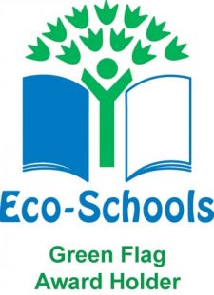 The children had to show the assessor all the amazing work we do around the 10 Eco Schools Topics:
Marine
Biodiversity
Energy
Litter
Waste
Water
School Grounds
Healthy Living
Transport
Global Citizenship
They did a wonderful job and I am pleased to announce we have been awarded the Green Flag for another two years.
A special thank you to Eco Club, Gardening Club, Forest School and Sweet Shack for all their hard work around these areas and Mrs Finney, Ms Scrase and Mrs Dickinson.
---
Battery Collections
PLEASE support our recycling of batteries! We have a battery collection centre in the foyer of our school so please do bring in any used batteries and we will recycle them for you.
---
Healthy Lunchboxes
What we feed our children in their early years and during childhood can influence eating habits, health and body weight in later life.
A healthy balanced diet with lots of variety is essential to ensure all their nutrient requirements are met.
To support this within our school we would like to encourage healthy lunchboxes so from Monday 14th January if the dining hall staff see a lunchbox that is not balanced a note will be put in your child's lunchbox:
Eco Club Tip
Please try to include more healthy items in this lunchbox so your child gets the energy and nutrients they need to grow, develop and learn.
For example: carrot or cucumber sticks, fruit, yoghurt, wrap...
Each day a healthy packed lunch should have:
One portion of fruit or vegetable eg. cucumber, tomatoes, apple, raisin...
A portion of dairy food eg. yoghurt, cheese, milk...
A portion of starchy food eg. bread, wrap, pasta, rice, couscous...
A portion of meat, fish, eggs or beans eg. ham, chicken, egg, chickpeas...
A drink eg. water, no added sugar squash...
We request the following
should not
be included in lunchboxes: – sweets, chocolate and crisps. As these foods are high in fat, sugar and salt which can be harmful to the health of your child. If you want to include a small treat add a biscuit, some popcorn, cup cake or piece of homemade cake.
Please do support this initiative and improve your child's life chances.
The Eatwell Guide (from Public Health England)
Healthy Lunchboxes Letter
---
Earth Hour:
Starting as a symbolic lights out event in Sydney in 2007, Earth Hour is now the world's largest grassroots movement for the environment, inspiring millions of people to take action for our planet and nature.
Coordinated by WWF and other volunteer organisations, Earth Hour's greatest strength is the power of people. As accelerating climate change and staggering biodiversity loss threaten our planet, Earth Hour 2019 endeavours to spark never-before-had conversations on the loss of nature and the urgent need to protect it.
So please support this initiative and switch off all lights for an hour on Saturday 30th March at 8.30pm
---
Big Pedal: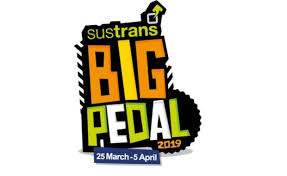 Sustrans Big Pedal is the UK's largest inter-school cycling, walking and scooting challenge inspiring pupils, staff and parents to choose human power for their journey to school.
For the first time, walking will be counted alongside cycling and scooting. So please can you cycle, walk or scoot to school for 10 days from the 25th March to the 5th April 2019 to help the environment and maybe win a prize for the school!
---
Big Schools' Birdwatch
We are once again taking part in the Big Schools' Birdwatch. The Big Schools' Birdwatch runs from the 2nd January – 22nd February 2019 and is an educational activity that gets every class closer to nature.
Each class will spend one hour watching and collating what types of birds they can spot in our school grounds. The information collected is then sent to the RSPB to inform the wonderful work they do. You could also join in with the Big Garden Birdwatch from the 26th - 28th January 2019.
More information can be found on their website:
https://www.rspb.org.uk
So why not put out some bird feeders and get involved!
Thank You Eco Club
---
Walking Wednesday:
On Wednesday 19th December Walking Wednesday were accompanied by Rudolph!
We wore our Christmas hats, sang Christmas songs and had some Christmas chocolate!
Many thanks to Rudolph and Mrs Woodyer-Ward for joining us.
Happy Christmas Everyone.
---
Eco Christmas:
Christmas is a magical time of the year but please think about the environment.
Wrapping Paper
Not all wrapping paper is recyclable, so be sure to double check as 108 million rolls of wrapping paper are used in the UK every year. If it only contains paper, then it should be fine, but many are made of foil or plastic, or covered in glitter, so these have to be thrown away separately. If you're not sure if it's paper or not, try to scrunch it into a ball. If it scrunches, and stays scrunched, it can probably be recycled. If you want to get more creative with your leftover wrapping paper though, there are lots of ways you can reuse it, from decorating school books to making paper confetti and bunting for a New Years party!
Cardboard Boxes
If you have any cardboard boxes, why not try getting creative and using your imagination to turn them into something new and exciting? Or recycle them.
Christmas Cards
Opening cards to see who they're from is great fun for little ones, and once Christmas is over there are some brilliant ways to reuse them. Why not try using them to make decorations, gift tags or thank you cards? This is a great family activity to pass the time between Christmas and New Year! Otherwise, as long as the cards to not have foil and glitter on them they can be recycled.
Please only buy Christmas cards that have FSC on the back—The Forest Stewardship Council is an international non-profit, multi-stakeholder organization established in 1993 to promote responsible management of the world's forests/woods.
Christmas Trees
Christmas trees are one of the best bits of Christmas as we do lots of our celebrating around them, so it can feel a bit sad taking them down in January. Did you know that if you have a real tree, you can recycle it so it gets a second life? There are lots of councils and companies who will take your tree and make sure it's put to good use or cut it down and put it in your garden waste bin. They can then be used as chipping for pathways or even turned into compost that can even help next year's trees grow! Or you could buy a tree with roots and plant it in your garden.
Christmas Food
Christmas is filled with lots of wonderful food and there is lots of ways to recycle the things we eat at Christmas that can really help reduce waste. Leftover Christmas dinner can be used to make other delicious recipes such as these ones, so why not see if you can find a great recipe for that left over turkey! If you've got a food compost bin, this is also a good place to put your vegetable peelings and food scraps.
Christmas Presents
Your little ones may have some toys that they've grown out of and if they've been lucky, they might have some new gifts and toys to make room for. Why not donate them to somebody who might really love to have them? Letting your child hand donate the toys to a charity can teach them about sharing with people who may not have received any gifts this Christmas.
Christmas Tree Lights
Broken lights can be recycled if you put them in a clear bag out with your recycling bin.
Glass Baubles & Tinsel
Glass baubles and tinsel cannot be recycled so end up adding to landfill.
Batteries
Batteries can be recycled by placing them in a clear bag on top of your recycling bin.
Remember if you run out of space in your recycling bin, fill a cardboard box or use a clear plastic bag. Please think of the environment this Christmas.
Thank you
Eco Club
---
Road Safety Week:
Thank you for supporting Road Safety Week this week and for helping more young people learn how to be safer and healthier in their communities. Road crashes are the second biggest cause of death among young people aged 5 to 19 in Britain. Cyclists and motorcyclists are particularly vulnerable as they are exposed to the full force of any collision, and more than a third of people killed or seriously injured on UK roads are those travelling by bike.
For Road Safety Week 2018, we are shouting out about the safety of those on two wheels, and encouraging everyone to be Bike Smart. We also want everyone to use the Green Cross Code when crossing the road - remembering to STOP, LOOK and LISTEN!
---
Green Flag:
We have officially received our Green Flag Award for another two years.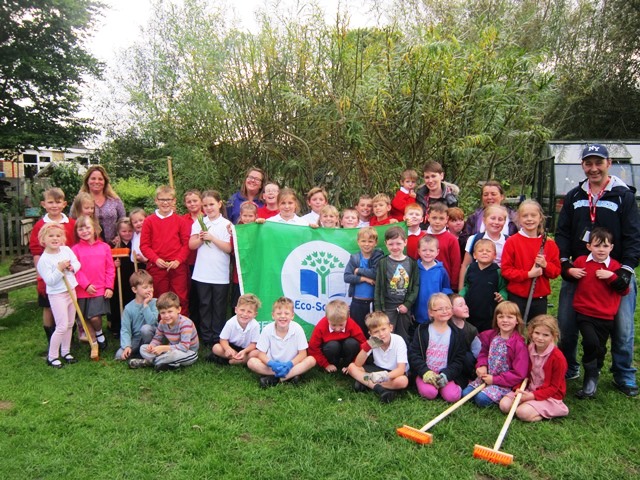 The Assessor's comment was: 'This school has a wealth of outdoor learning and the pupils obviously enjoy a vast variety of Eco activities. The Eco Club and Gardening Club are enthusiastic and knowledgeable ambassadors for environmental issues. The children are dedicated to looking after their school, local environment and village.
The Headteacher and staff are passionate about learning outdoors and the importance of developing the values of caring for the environment in the children. The Eco Action Plan and outdoor learning are an important part of the school development plan ensuring that Eco topics are included in the curriculum using the amazing school and community resources. The children have worked hard on all the Eco toipcs, sharing their skills in the local community and gaining national recognition for their hard work. They thoroughly deserve their fourth Green Flag Award. Well done.'
So well done Eco Club, Gardening Club and Forest school.